Haas are living up to their own low expectations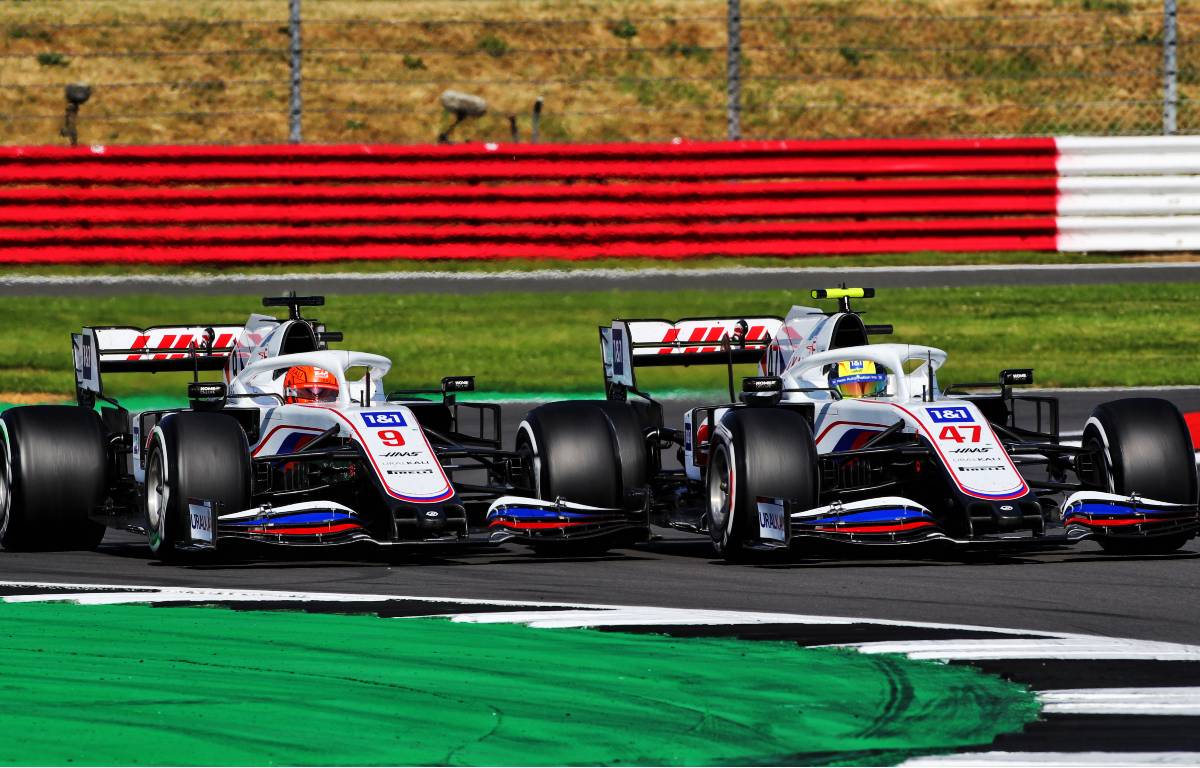 "Keep low expectations and life gets pretty good," is a quote attributed to Oscar-winning actor Anthony Hopkins.
You could have imagined Haas team principal Guenther Steiner saying it too, at the start of the current Formula 1 season.
Steiner did utter similar kinds of things back in March, including: "If we can get a point or two at some stage, that would be a fantastic result. But we are realistic and points will be hard to come by."
It was not the boldest prediction given the team, who collected only three points in 2020, announced they were putting all of their development focus into their all-new 2022 car.
But even though Steiner was not offering a tip that would make you rich at the bookies', there was nothing wrong with its accuracy – because after 11 races, Haas have still to get off the mark.
If anything, there may be a touch of disappointment that neither of rookie duo Mick Schumacher nor Nikita Mazepin have yet opened their Formula 1 points account.
To do that, they were always going to need a bit of luck, one of those races when there is a high attrition rate due to incidents, perhaps as a result of rain making conditions difficult.
We've had a couple of those, at Imola and the Hungaroring, but still Haas have been unable to capitalise. All hope is certainly not lost, however.
When you realise it's another three weeks until the next Grand Prix 😱#HaasF1 pic.twitter.com/vlFegiyv4s

— Haas F1 Team (@HaasF1Team) August 8, 2021
Undoubtedly, the American-owned outfit have the slowest cars on the grid. Only once have they reached Q2, when Schumacher did so at the French Grand Prix – and frustratingly, he was not even able to participate in that second of three qualifying sessions due to a crash right at the end of Q1.
With an all-rookie line-up, mistakes and shunts were always likely to be part of the fabric of this season for Haas and so it has proven, but most of those have occurred in practice or qualifying rather than the races – which would be the lesser of the two evils.
In terms of promising signs on Sundays, perhaps the biggest came in the last race before the summer break, at the Hungarian Grand Prix.
That was one of those examples of a race being turned upside down as a melee at the first corner put several podium candidates out of contention, leaving only 15 runners to take the restart including both Haas cars.
With almost a full grand prix distance still remaining, what a chance for Schumacher and Mazepin to achieve their best finishes, which had previously been P13 and P14 respectively.
Check out the Haas collection via the official Formula 1 store
Unfortunately, the Russia-born driver was then taken out by a pit-lane collision with Kimi Raikkonen's Alfa Romeo, but Schumacher was running in the top 10 until he gradually dropped down the order and eventually finished P12 – his highest placing, but not quite good enough to get that points tally ticking over.
The German described it as "a really positive day for us", adding: "I think it gave everyone a bit of light at the end of the tunnel, lots to take away from here – I think for everyone, something to look forward to when we come back at Spa."
The downside for Haas, of course, is that their closest rival this year, Williams, DID take advantage of the Budapest carnage to collect their first double points finish since 2018 – a running total of 10 almost certainly putting them out of reach in the standings.
And Alfa Romeo will almost certainly increase their total of three as the campaign heads into the autumn.
Torquing Point - Backmarker battle
Finley Crebolder and Charlotte Lines from Planet F1's Torquing Point podcast discuss the backmarker battle between Williams, Alfa Romeo and Haas.
But let's not forget it's all about 2022 for Haas, by which time they hope to have a substantially more competitive car and two drivers heading into their second year with much greater knowhow and experience of F1.
Schumacher just needs to iron out the incidents in free practice and, to a lesser extent, qualifying – which have sparked something of a back-and-forth between his uncle Ralf, defending his nephew's interests, and Steiner, who has a close eye on the team's budget.
Mazepin, meanwhile, has been keeping a cleaner sheet recently compared to the earlier part of the season – the spin counter website set up in his 'honour' has not been updated since the French Grand Prix in mid-June, which suggests either its proprietor has lost interest or, genuinely, the 22-year-old has raised his game.
"We make too many mistakes, that is the problem – or I would say, in defence of Nikita, I shouldn't use the plural because in the last races he behaved very well," said Steiner before the Hungarian Grand Prix.
"He did very well. He didn't do any damage or anything. And Mick, just the last races we had some accidents which we need to get better at."
So what can we expect from Haas in the remaining, intended 12 races of the season? Results-wise, more of the same, with the aim being to pick up any crumbs left behind by the bigger teams when they make a mess such as in Hungary.
It will continue to be low expectations but, as Anthony Hopkins said, there may just be the occasional grand prix weekend when life does indeed turn out to feel pretty darned good.