Haas need to think for the future and keep Mick Schumacher
The linking of names such as Antonio Giovinazzi and Nico Hulkenberg to the vacant Haas seat is not particularly inspiring for the future.
The ongoing question mark over the identify of just who Kevin Magnussen's team-mate will be in 2023 has seen some unusual names enter the list of potential candidates in recent weeks.
With Mick Schumacher's cockpit unconfirmed for 2023, the young German driver is fighting to stay in Formula 1 as Haas have been less than committal about whether or not they wish to keep him.
Schumacher faces some stiff competition for the seat, including the likes of the available Daniel Ricciardo, but the recent rumours linking two former F1 drivers to the seat are particularly notable.
Antonio Giovinazzi and Nico Hulkenberg rumoured names for the seat
Antonio Giovinazzi, the Italian driver who raced for Alfa Romeo between 2019 and 2021, took part in first practice at the Italian Grand Prix, taking over Schumacher's VF-22. Giovinazzi, Ferrari's current simulator driver who now also races with Dragon Penske in Formula E, has made little impression in the all-electric series, with a best finish of 16th at the Monaco E-Prix.
While the teams are all required to hand over two free practice sessions to junior drivers this season, Giovinazzi's experience means he does not qualify for that – Haas are thus giving him practice sessions and taking them away from their race drivers. In Italy, the driver to lose out was Schumacher, and that loss of track time affected him for the remainder of the weekend.
Giovinazzi will also drive in FP1 at the United States Grand Prix, while Haas still have to hand over two FP1 sessions before year end to a junior driver who qualifies (a driver of two grands prix experience or fewer).
As likeable a fellow as Giovinazzi is, the Italian failed to ever show any real spark during his three seasons racing alongside Kimi Raikkonen – the Finn himself a driver far past his peak, yet still a capable match for Giovinazzi.
The reason for Haas running Giovinazzi was given as Ferrari desiring to give their simulator driver some track time in a current-spec F1 car – useful information for him to be able to apply to his day job.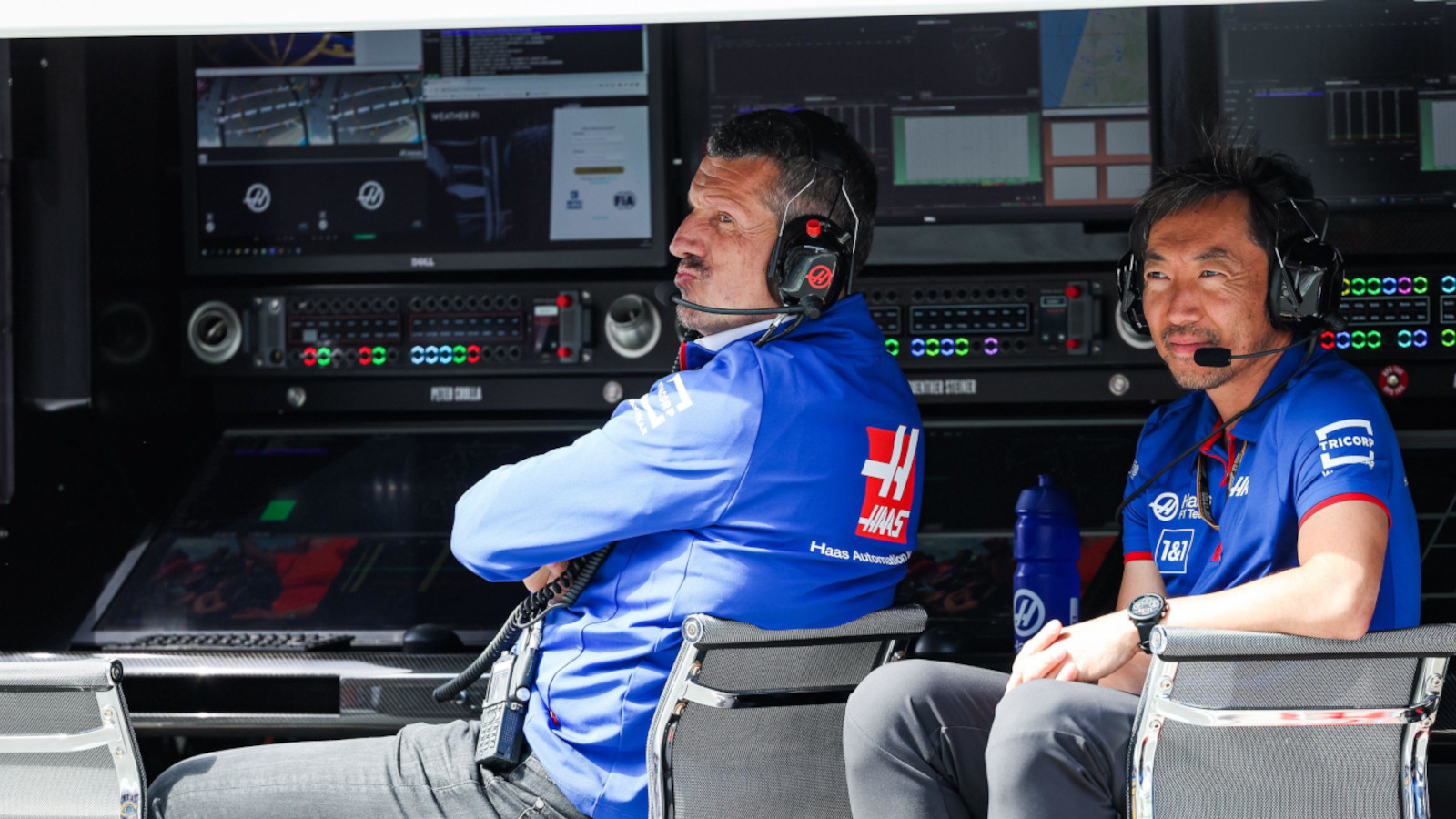 Aside from Giovinazzi, Aston Martin reserve driver Nico Hulkenberg has entered the fray as a possibility for Haas. His last full-time race seat was with Renault in 2019, with stand-in (and stand-out!) appearances for Racing Point/Aston Martin in 2020 and 2022.
"I think he's a candidate like all the other ones," team boss Guenther Steiner said. "Because he's got a superlicence, he has done F1, he has experience."
There is also the possibility of Haas making a swoop for struggling Daniel Ricciardo, with the Australian dumped by McLaren ahead of the 2023 season – at considerable cost, given he had a contract for next year.
While there have been rumours about this potential match-up, Steiner revealed over the Belgian GP weekend there had not been any discussions between himself and Ricciardo.
There is no doubt Giovinazzi and Hulkenberg are capable of coming in and doing a decent job for Haas, but both have been given ample opportunity to showcase their talents in the sport – why are Haas not looking more to the future and growing with a young driver such as Mick Schumacher?
Mick Schumacher coming into his own during second season with Haas
There can be no argument that at the start of 2022, Kevin Magnussen surprised the F1 world as he returned from his year away from the sport and made a huge impression in the opening races. But Magnussen has been wildly inconsistent, with numerous mistakes and collisions taking the boil off such a strong start – mistakes that have curiously gone without any real criticism from his boss.
In contrast, Schumacher has gone in the opposite direction. A tough start, marred by heavy crashes in Saudi Arabia and Monaco, saw Steiner turn up the pressure through the media and urge Schumacher to pull up his socks. The German driver also revealed there was 'tension' between them as a result of this poor run of form.
As evidenced during his rise through the junior ranks, Schumacher takes a while to find his feet – a weak initial season in Formula 3 in 2017 was followed by domination in 2018 as he scored just shy of quadruple the points he did in his first year.
In Formula 2, the same pattern repeated itself – a poor first year in 2019 was followed by a championship win in 2020, with Schumacher again scoring four times the points.
Since Monaco, Schumacher has clearly outperformed Magnussen. While the results have not always been there, due to a truculent VF-22, Schumacher has barely put a wheel wrong.
Steiner has labelled Schumacher 'inconsistent', but the evidence of the middle part of this season shows Schumacher has been let down by poor strategy calls and pit-stops (such as Haas' disastrous stops at Zandvoort), unreliability (retirement in Canada while in the points, as well as grid penalties at Spa and Monza) and a car that blows hot and cold from race to race.
With Schumacher starting to come into his own, having taken the year and a half of pain as he has learned the sport, it is time for Haas to start reaping the rewards of that invested time. Getting rid of him now merely replicates the behaviour of Red Bull with their junior drivers in the past, an approach that even the most ruthless driver programme in F1 has softened in the past two seasons as realisation has set in that not every driver is like Max Verstappen.
Are Ferrari and Mick Schumacher parting ways?
Schumacher's position at Haas came about due to him being part of Ferrari's Driver Academy, a fairytale link-up due to the history between the Scuderia and his illustrious father.
However, it is unclear what Schumacher's position is with them for 2023. There have been plenty of rumours that Ferrari are releasing him, or that Schumacher is leaving them, and Mattia Binotto would not be drawn on that over the Italian GP weekend when he was asked directly about Schumacher remaining part of the FDA.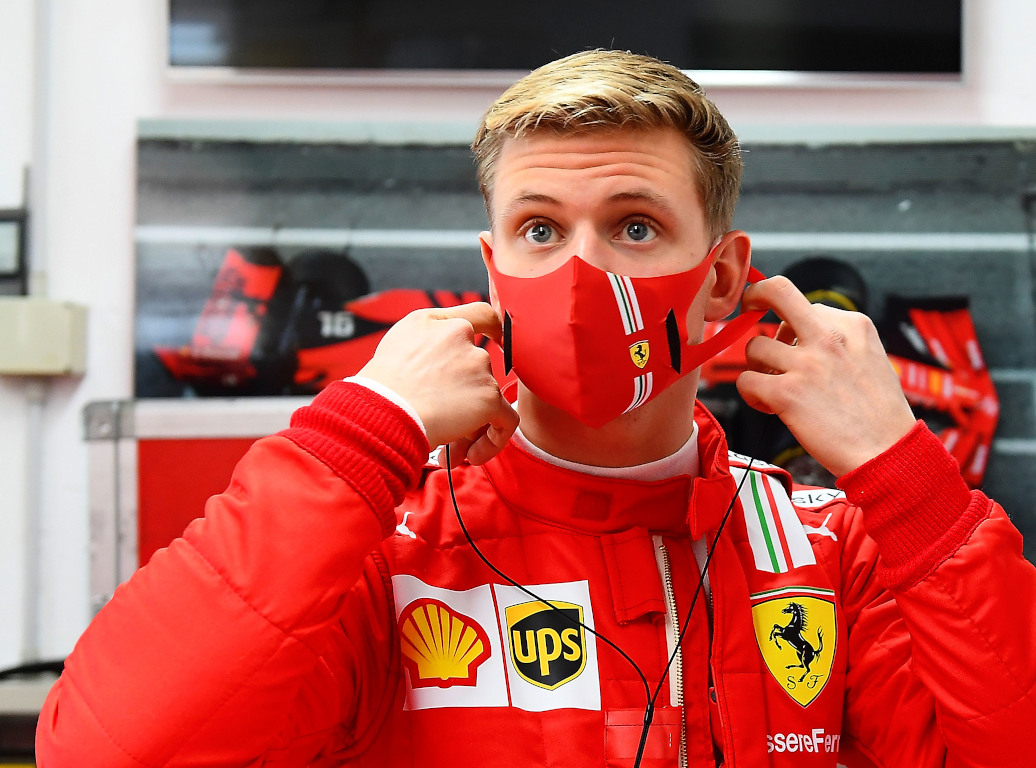 "The Ferrari Driver Academy for us is a very important pillar of our team," he said.
"We are investing a lot in it and we will continue investing a lot in the Driver Academy. The reason for that is we believe it's important to develop the best talent and look for the future, to try to find the best talent for the red car. So that's not a problem we certainly will end. On the contrary, I think we will continuously invest and improve the way we are managing it.
"With Mick, as we said at the start of the season, it's important for Mick this season to improve. We will in a few races sit down with him, make a balance of the season and we'll do that as well together with Haas and decide for his best future."
It was very much a deflection of the question and suggests Schumacher's continuation with Ferrari backing is not set in stone. This possibly points to why Haas are dragging their heels over re-signing him, given the close relationship between Ferrari and Haas.
It is unfortunate for Schumacher that the timing of his potential availability on the driver market comes at a point when most of the competitive seats are taken. There is still the potential for a switch to Alpine or to Williams (although Nyck de Vries might have just clinched that one), but Schumacher's best option still seems to be Haas.
With Schumacher starting to come into his own, and Haas having weathered his growing pains, it surely makes sense for Steiner to put pen to paper and commit Schumacher for another year or two – that is, if Haas are a team fighting to move forward and prove themselves as a hungry outfit.
Hulkenberg or Giovinazzi, both journeymen who have already travelled plenty, would prove Haas are a team treading water.