Have Mercedes lost that winning mentality with their confidence-sapping W13?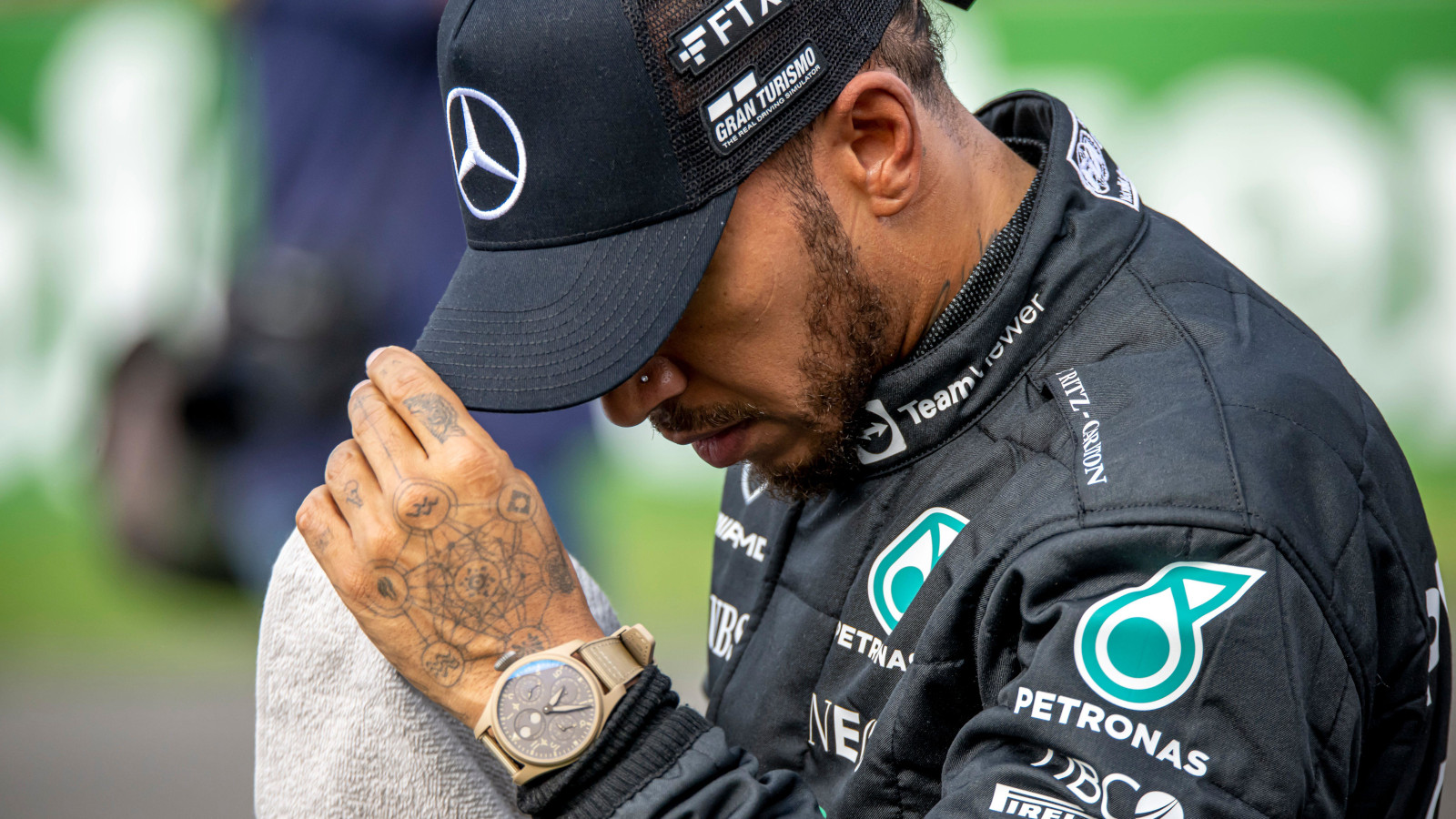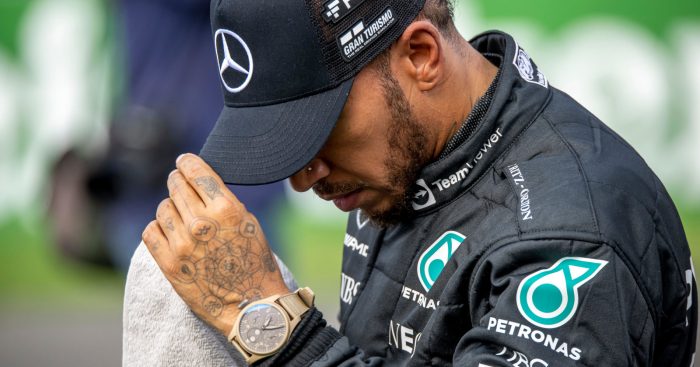 They say winning is a habit and for eight years Mercedes reeked of it, lording it over their rivals as they romped from one race win to another, one World title to seven, one Constructors' to eight.
And then 2022 arrived.
When Ross Brawn warned us one team would get it wrong with the all-new technical regulations, let's be honest, nobody thought it would be Mercedes (the safe money was on Ferrari).
But they did get it wrong with their "onion" of a car. "You peel the next layer off the onion and you've got another problem," admitted technical director Mike Elliott.
Toto Wolff says they tried to run it too close to the ground, pundits reckon the zero-pod bodywork is not helping, there have also been suggestions that the problem is with the rear suspension or even the floor being too exposed. It could even be all of the above.
But whatever the problem is, it has dented Mercedes' confidence as there has been no linear progress. It has been stuttered at best, regression at worst.
"It's a bit of a diva at the best of times," George Russell said of his W13. "You kind of always want to have a clean weekend, you never want to put the car in the wall or anything, and if you ever have a big moment that sort of takes that confidence away, it takes a little while to get back to it."
As such, Mercedes arrived at the backend of the championship still chasing a first win, inconceivable given their last win-less campaign was in 2011.
Short of confidence and still trying to understand the finer workings of their car, the team have thrown away two potential race wins in succession through poor strategy choices. You could say they have done a Ferrari.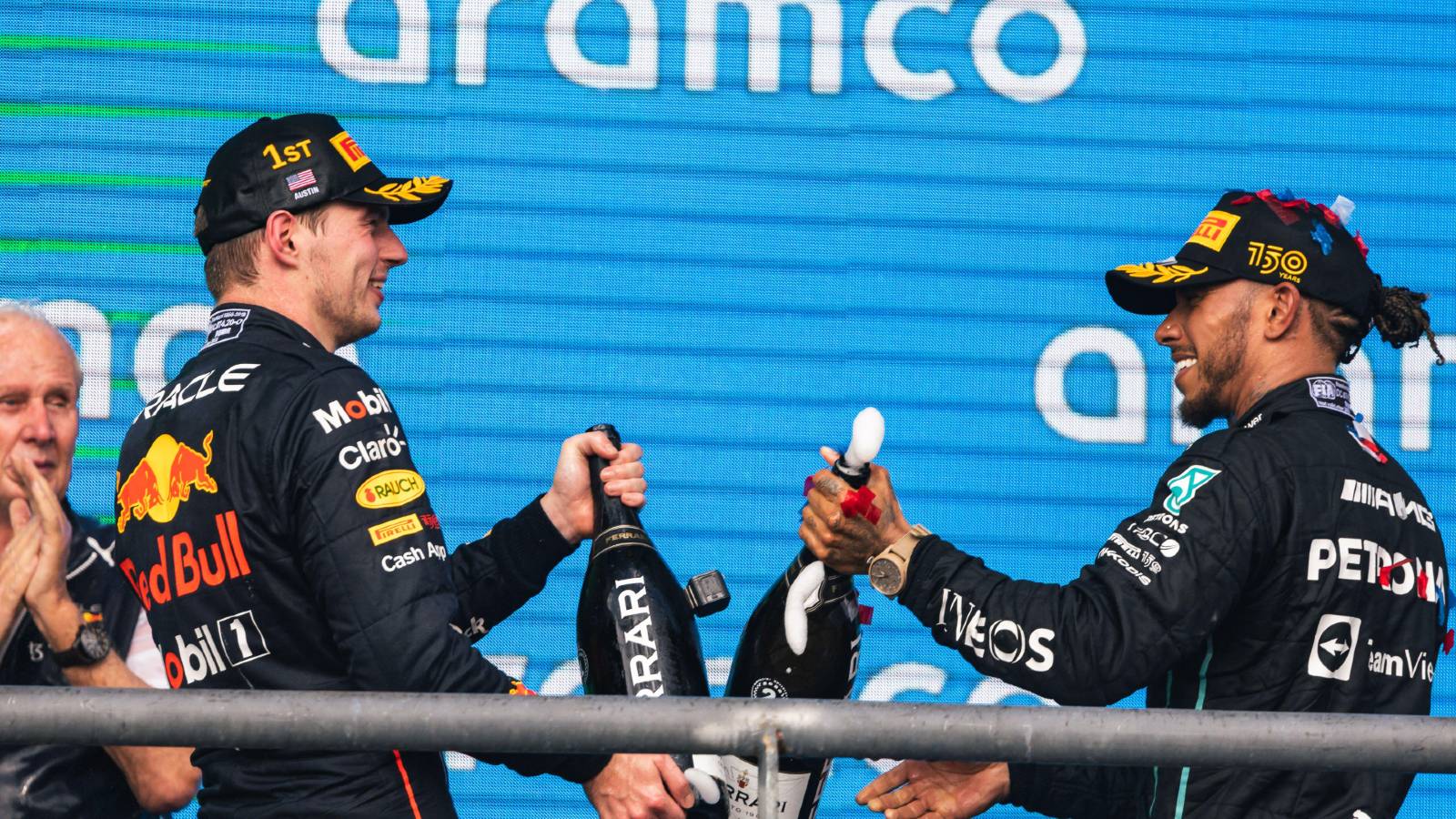 The hard choice was the wrong choice…twice
Lewis Hamilton was Max Verstappen's closest rival at the United States Grand Prix, Red Bull all but gifting him a sniff at a first win through a scuffed 11-second pit-stop.
But Verstappen on the medium tyres was able to hunt down Hamilton on the hards, fans and pundits baffled as to why Mercedes had even put the Briton on the slower low-grip tyres.
Hamilton questioned the team's choice of tyre compound for his final stint, with motorsport strategy director James Vowles later revealing they had "made that decision before the race weekend started" as their numbers said it would be the "more useful compound".
It wasn't, but Mercedes were caught out by a lack of tyres – they had just one set of mediums and two hards available. The softs were not an option so they had to go with the white-marked Pirellis.
In years gone by more often than not it has been Mercedes who've been on top of the tyre game, a raft of strategies available to them as happens when you have the fastest car on the grid.
One week later it was a similar story with the team using the hard tyres. Mercedes' race simulation telling them one thing even though the track was – as Red Bull showed – saying something different.
As the tyre blankets came off the cars, Hamilton "thought 'oh shit!'" as he saw the red Pirellis on Verstappen's car, his fitted with the mediums.
The soft tyres not only gave Verstappen that extra grip off the line to negate the slipstream on the long run to Turn 1, but gave Red Bull options for later in the race.
They were ready to be brave, even go with a two-stopper if needed, while Mercedes went conservative because that is what their numbers said – the soft-medium would not be possible, but it was with Verstappen using it to race to his 14th win of the season.
Toto Wolff has said in "hindsight" they could have "maybe" gone with a different strategy, but they had concerns that it was "not a given that it would hold on" so went with the option their calculations said would go the distance.
Had Verstappen's mediums fallen off and forced him into a second pit stop we'd be singing Mercedes' praises, but they didn't leaving rivals to question the strategy.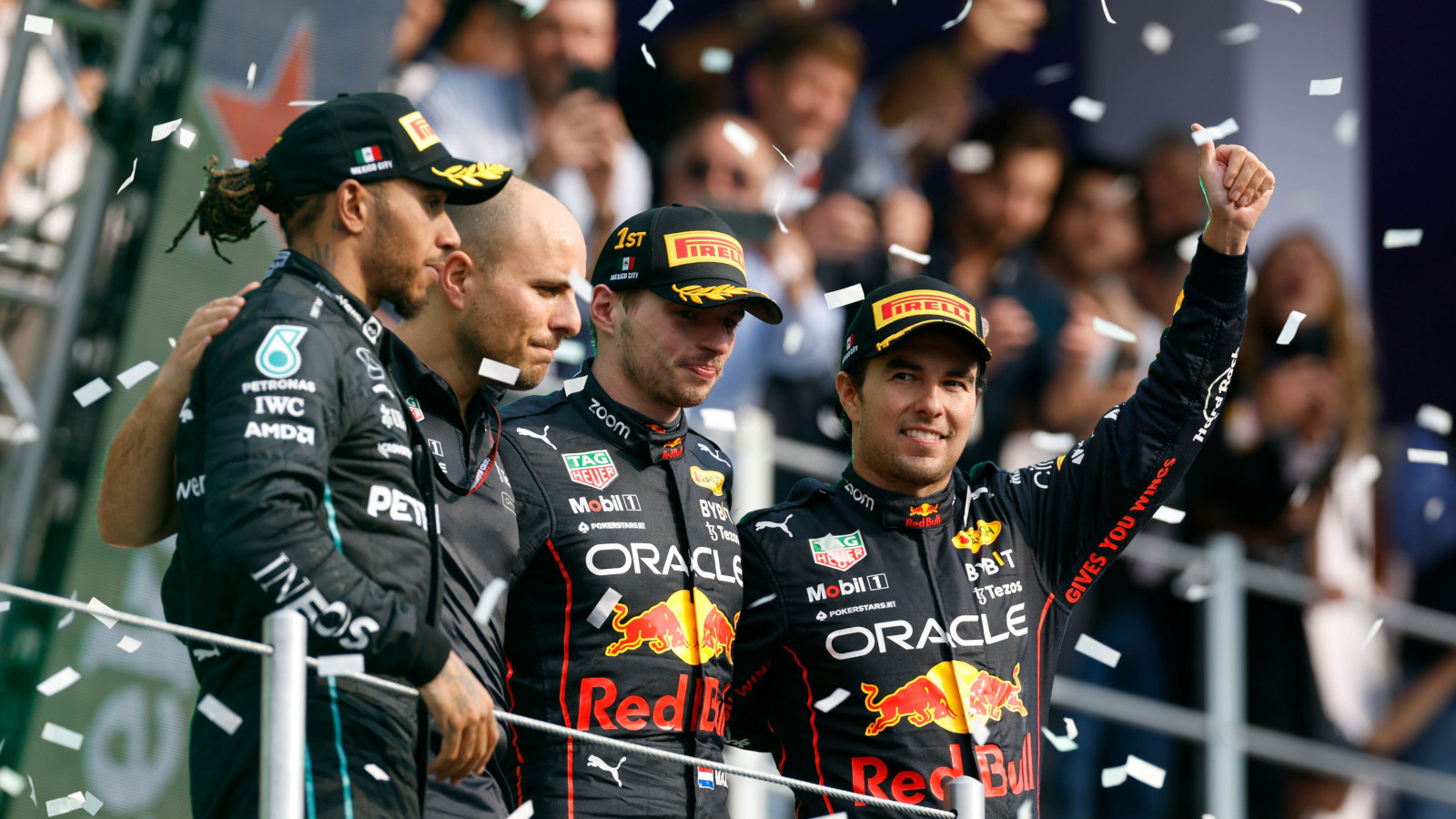 Neither here nor there, just cautious
Christian Horner and Mattia Binotto both expressed their surprise at Mercedes getting caught out two weeks in a row.
"Mercedes maybe lost the last race as well by not choosing the right tyres in Austin," the Ferrari team boss told RaceFans.net, Horner saying that is "the second weekend in a row they have put that tyre on and it's cost them a victory – I was quite surprised at that".
In a season in which Mercedes have been forced to spend more time experimenting with their car than chasing results, the team have seemingly lost – or at least muted – their ability to deal with an evolving situation.
During their winning seasons, eight years of near domination, Mercedes had the freedom to be proactive in their decisions. They moved, the field responded.
It is a different stage today with Mercedes now the chaser, which is not something they are used to. They have not had to look down the pit lane and see what is working for other teams – in the past it has been the other teams looking up towards Mercedes.
They are falling short in being proactive, taking the fight to the race leader come hell or high water and also in being reactive by copying what is working for others. Instead, they can only be called cautious, their confidence and conviction dented.
It has been two such calls in succession from a team it is fair to say not expecting to win – and that problem compounded by going up against a rival team that expect to in Red Bull.
While Mercedes have lost that winning feeling, Red Bull's is blossoming race by race. Winning is a habit – the more you win, well, the more you win. The same can be said of losing.
Read more: Jolyon Palmer: Mercedes' sub-optimal strategy calls becoming 'a recurring theme'