How Austria represented the best and worst of F1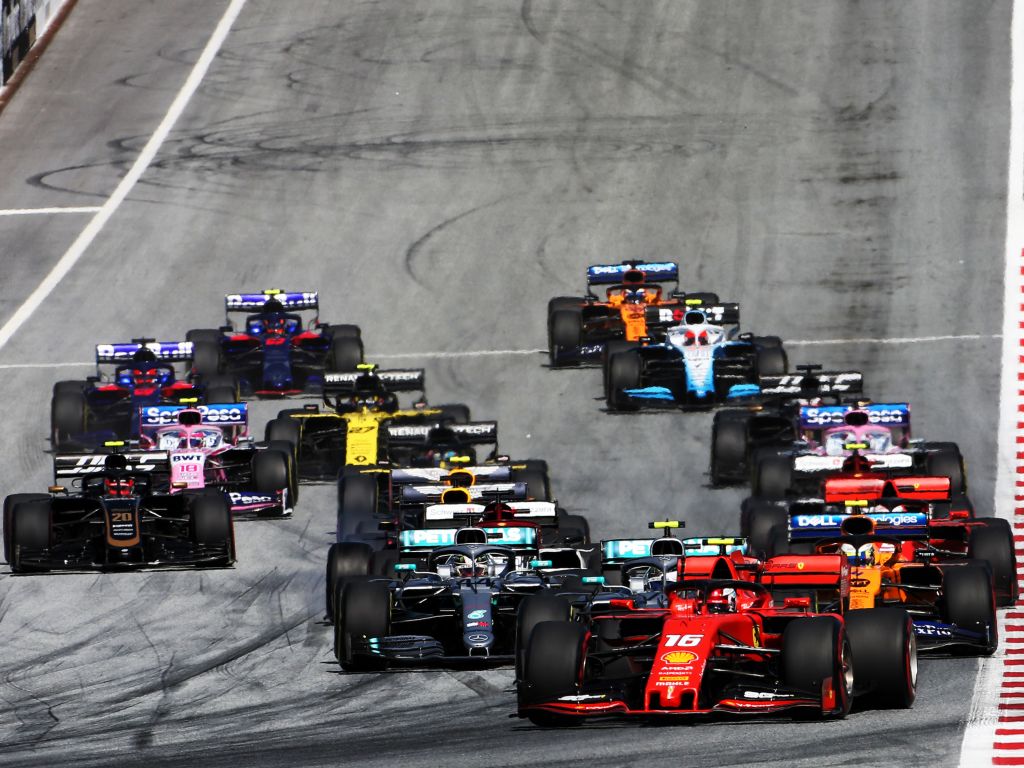 After the snoozefest that was Paul Ricard, the Austrian Grand Prix needed to give us that hit of adrenaline – and it did.
Every race in 2019 had ended the same up until this point – Mercedes claiming victory.
But, as soon as the race weekend got underway we saw signs that Red Bull and Ferrari could give the Silver Arrows a problem or two.
As it turned out they did far more than that, with Max Verstappen's thrilling drive through the top order and robust overtake on Charles Leclerc claiming back-to-back wins for the Dutchman and Red Bull at their own circuit.
Mercedes' Valtteri Bottas failed to offer any threat of victory, while Sebastian Vettel overtook Lewis Hamilton in the closing stages to take P4.
We only just scratched the surface there of the Spielberg drama, but as much as we have hyped up the event, it also brought some serious flaws in Formula 1 to worldwide attention.
But, before we get to the bad stuff, let's kick this thing off with the positives.
The best of Formula 1 in Austria…
We have to start with the battle between Verstappen and Leclerc. Here we got a glimpse into the future of Formula 1. And it sure looks bright.
These two formed the front row of the grid, the youngest one in Formula 1 history, and they delivered in the race to give fans hope of many more battles to come. They are both only 21 and we can rightfully dream of more scraps to come for the next 15 years.
Does this deserve a penalty???
If you ask me, it's called racing!
And if this gets a penalty, what is the point of calling #F1 a racing series??? 🤷🏼‍♀️🤷🏼‍♀️🤷🏼‍♀️#AskCrofty #AustriaGP #AustrianGP #MaxVerstappen #CharlesLeclerc pic.twitter.com/XujsiIsUht

— The F1 Girl 🏎🏁 (@thef1girl1) June 30, 2019
The Dutchman was roared on to victory by his loyal army of fans, though it was a nervous wait as the stewards cleared his overtake on Leclerc where the pair banged wheels in Turn 3.
This was another huge positive – the stewards got it right. Vettel's penalty in Canada was harsh and rightfully earned a hostile reaction, but as Verstappen had already said, should the win have been takem from him, then there would be no point showing up anymore. The sport wants good hard racing, and the stewards have got the message.
We also finally saw some variation in the strategy. It has become really boring seeing the top three match strategy, racing around in order and crossing the line to take their maximum result.
In Austria, Mercedes, Ferrari and Red Bull all had different tyre philosophies and the results were plain to see. Verstappen kept his hard tyres in the best condition, allowing him to find the performance to pass Vettel, Bottas and Leclerc, while the Scuderia took a gamble at the end by throwing a set of softs onto the Vettel SF90 which gave him the performance to pass Hamilton on-track.
Racing is what we were crying out for in Austria, and that's what we got with the bonus of a gripping strategy war.
The worst of Formula 1 in Austria…
Starting at the top, the general consensus is that the stewards got it right with the Verstappen decision – but it took far too long in coming.
The stewards concluded their investigation three hours after it started, and that's unacceptable for an elite sport. Imagine if VAR took three hours to make a penalty decision, or the third umpire needed three hours to decide if the batsman got an edge to it – it would turn the sport into a laughing stock and send fans away in their droves.
Yes, Formula 1 is different of course, the stewards hear from the drivers first before making their call, but not knowing who won the race three hours after the chequered flag waved is ridiculous.
We had them in the first half 😉😅 #AustrianGP pic.twitter.com/N9FJLyq4vU

— Lando Norris (@LandoNorris) July 1, 2019
We also saw some surprise names mixing it up at the start, namely McLaren's Lando Norris and Kimi Raikkonen.
You may be asking, well that's a good thing isn't it? Well yes, but they didn't last long up there and that shows the problem Formula 1 still has in terms of competition.
Norris briefly got past Hamilton, but the reigning Champion quickly got the better of his compatriot again, and after a few laps both Norris and Raikkonen were back behind the traditional top runners and we had Ferrari and Mercedes locking out the top four.
Formula 1 needs more of these surprise moments, but the 2021 overhaul of the sport must find a way to turn these fleeting surprise moments into more lasting memories. It isn't easy to get excited by a driver punching above their weight when you know very soon they will be back where they're expected to be.
Speaking of that midfield, what happened to it? We saw the battles at the start involving the Toro Rossos, Haas and George Russell sure, but then where did the coverage go?
Carlos Sainz started P19 and ended P8, but we didn't see a moment of this. If there is so much going on that one screen can't cover it, then how about a split screen?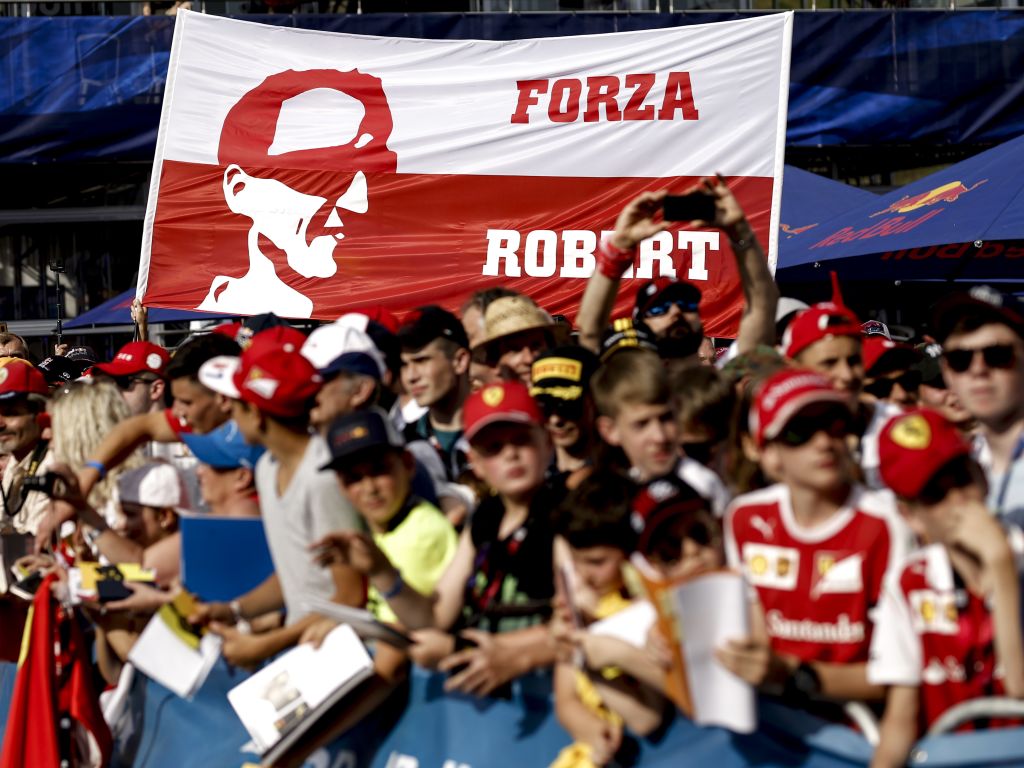 One driver who wasn't in any battles was Robert Kubica, and this brings us to our last point – he won Driver of the Day.
Now, this is a guy who was lapped three times at the Red Bull Ring, it's a bit of a cruel joke we reckon from fans to give him that award, rather than the opinions floating around that his fierce Polish fanbase were at the heart of it.
But whatever the reason – is Formula 1 really that much of a joke to fans right now? They can't be bothered to treat the DODT award seriously after a spectacle like that? One word, trouble!
The Austrian Grand Prix gave us reason for hope in 2019, and we can only pray for a similar race at Silverstone as the season finally comes to life.
But, even if that was to happen, we cannot brush all of the sport's issues under the carpet. There was much to like about Austria, but it has left us wanting so much more.
Jamie Woodhouse
Follow us on Twitter @Planet_F1 and like our Facebook page.