How Ricciardo has become a better driver
Daniel Ricciardo's Renault spell may not have been as successful as hoped, but it has at least, in various ways, made him a better driver.
28 races, no wins, no podiums and just three top-five finishes. Looking at those numbers, it's easy to think that leaving Red Bull for the French team was a poor decision on his part.
However, it hasn't all been bad, as spending time in the midfield has ensured that, when he gets back in a top car, he'll be more prepared than ever to make the most of it.
The Tyre Whisperer 
Prior to joining Renault, Ricciardo's major strengths were pretty clear to see. He was one of the best wheel to wheel racers on the grid and, on his day, had excellent one-lap pace. These strengths were largely how he racked up six wins and a total of 29 podiums.
At Renault though, with a slower car, raw speed and strong overtaking skills often aren't enough for him to score a decent number of points. Instead, he's had to try and gain advantages via strategy. This has required him to manage his tyres more than ever, and he's excelled.
Generally, the likes of Sergio Perez and Lewis Hamilton are considered the best on the current grid when it comes to tyre preservation. Ricciardo now has to be included in that conversation.
His P4 finish at the Belgian Grand Prix was the most recent and one of the most obvious examples of his skill in this department. While the majority of the field was struggling with their worn hards and worried about punctures, the Aussie constantly assured his team that his felt fine. To prove it, on his final lap, he set the fastest of the race.
Full send ✅ pic.twitter.com/QRn4QCxl2u

— Out of Context Ricciardo (@OoCRicciardo) August 30, 2020
He was also one of the quickest drivers in the later stages of the race at Silverstone for the British Grand Prix. There, he used his fresher tyres to pass Lando Norris and take P4 on the final lap.
Throughout his time at Renault, he's been able to match or beat those with quicker cars thanks to his ability to elongate stints and minimise degradation. It may be a skill he's developed in the last two years or he may have always had it in his locker and can just show it off more now. Either way, it's impressive.
Patience is a virtue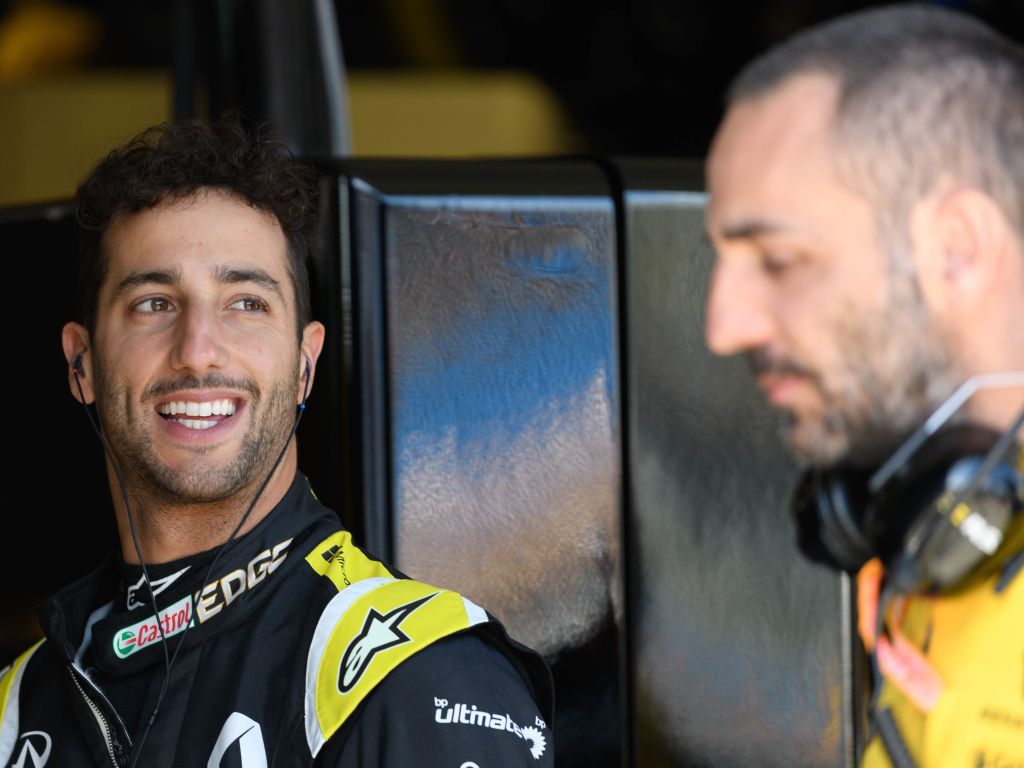 A popular nickname for Ricciardo is "last of the late brakers", earned with his many late lunges, usually down the inside. It's an entertaining trait, but also a risky one and has come back to bite him in the past.
There was Hungary in 2015 when he picked up a puncture trying to pass Nico Rosberg from a long way back. Most famously, there was Baku in 2018 when he and team-mate Max Verstappen took each other out. While not entirely his fault, he could've passed the Dutchman cleanly if he waited until the DRS zone.
The pivotal moment in Baku 💥

Ricciardo and Verstappen collide in dramatic fashion

Recording a second double-DNF for Red Bull in three races#AzerbaijanGP 🇦🇿 #F1 pic.twitter.com/OMwH9Ct9BV

— Formula 1 (@F1) April 29, 2018
Up against the very same man on the opening lap in Spa this season, Ricciardo looked a far more patient, mature driver. While he tried to pass the Dutchman, he prioritised keeping things clean, knowing that it wasn't worth the risk to go hell for leather.
"Don't get me wrong I was trying to overtake but it was always an element of will they be a bit quicker," he said after the race.
"I was trying to overtake and if he would have passed me later so be it but it wasn't worth putting myself out in the first few corners. I was there, I was obviously trying but keeping that 1% of maturity and discipline in me."
1% is an understatement on his part. It was a clear example of the more measured, calculated driver Ricciardo has become in the last few years. Perhaps it's his age; perhaps it's because he's at a team where every single point is precious. One thing is certain, it's a good thing, both for him and whoever he drivers for.
His speed and eye for an overtake, along with this newfound discipline, make him a driver with a long list of strengths and very few clear weaknesses.
Looking ahead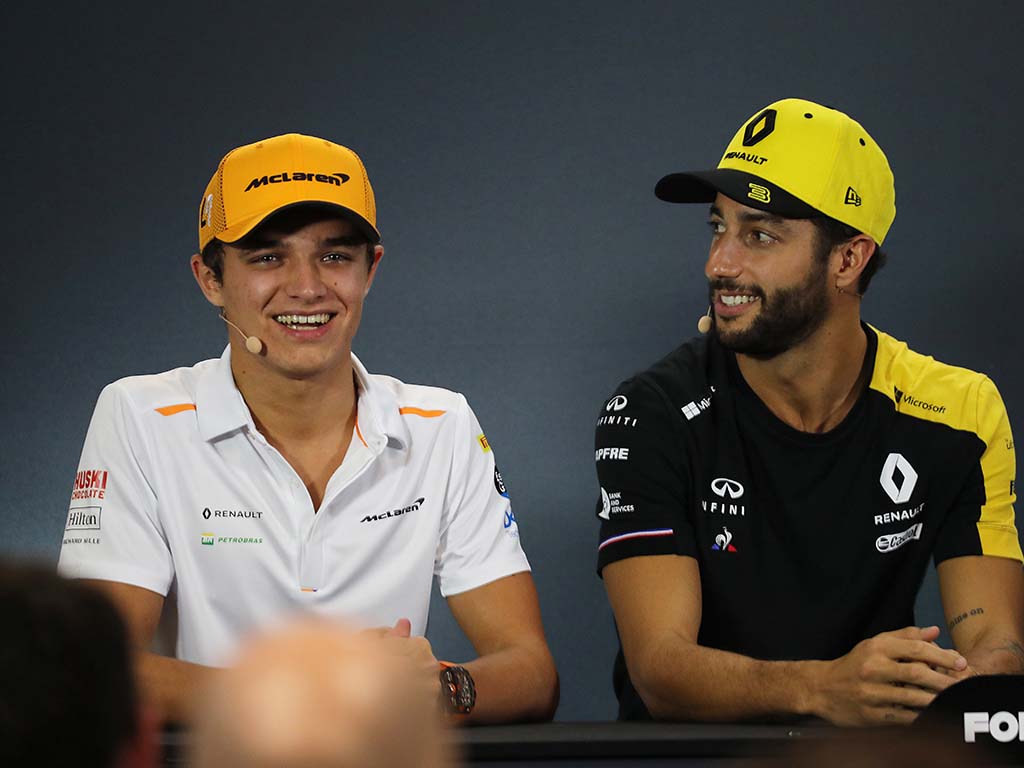 Looking ahead, the future is bright for the Honey Badger.
As a driver, he'd most likely agree that he's currently better than ever. All he needs is a good enough car or a bit of luck, and he'll be back on the podium doing shooeys in no time at all.
That car could be the Renault he's currently in. With excellent straight-line speed, it excelled at Spa and will be even more suited to Monza. Considering he was just three seconds away from a top-three finish in Belgium, Cyril Abiteboul, who has to get a tattoo if his driver finishes a race there, will be sweating.
If podium number 30 doesn't come at Renault, it surely will at McLaren. The British team already have an excellent chassis and next season will have the best engine on the grid in the form of a Mercedes power unit. With Ferrari unlikely to escape their struggles, Ricciardo will most likely find himself in the third-best car.
McLaren meanwhile, will find themselves with one of the best drivers. Lando Norris's hype-train may be bigger than anyone else's at the moment, but heading there as one of the sport's most complete drivers thanks to a few seasons in the midfield battle, don't be surprised to see Ricciardo teach him a lesson or two.
If the 31-year old does, he'll surely find himself in a title-winning car for the sport's new era, either there or elsewhere. After all, Lewis Hamilton won't be around forever, and it's hard to think of a more talented and qualified replacement.
Finley Crebolder
Follow us on Twitter @Planet_F1, like our Facebook page and join us on Instagram!