Hubert's death showed motorsport family's mighty strength
Anthoine Hubert's death in Belgium shook the motorsport community to its core, but the mark of respect was to go racing in his honour.
The 22-year-old Frenchman was tragically killed in the F2 Feature Race at the Circuit de Spa-Francorchamps when he was tangled up in an incident with Giuliano Alesi before being hit at high speed by Juan Manuel Correa at the exit of the Raidillon corner.
Correa suffered leg fractures and a spinal injury in the accident and required emergency surgery – as one could imagine the traumatic experience has left him "overwhelmed of sadness and his prayers are for Antoine Hubert's family".
The second scheduled F2 race of the weekend was rightly cancelled – the grid is after all made up of young men and women hoping to mature and progress into Formula 1 and as such they must be protected in such a tragic time.
Perhaps more controversially the F3 series did complete its weekend schedule despite strong considerations of also cancelling their second race – these prospects are really only beginning their racing journeys and despite his tender age Hubert was a senior to them, so it's questionable as to whether the correct decision was made.
But, ex-Formula 1 driver Martin Brundle really put it best when he explained how in times of tragedy like these, the world of motorsport knows only one response – and that is to go racing.
Some weren't so sure. Renault's Daniel Ricciardo, the team for which Hubert served as an academy driver, questioned whether he wanted to partake in the Belgian Grand Prix.
"I know, weirdly enough, the best way we can kind of show our respect was to race today, but I don't think any of us actually wanted to be here or wanted to race," he said.
But it must be said, the response around the world was overwhelming and showcased how the sport can strip away all the politics and pointless squabbles to come together at a collective time of need.
"To be honest, seeing some of his family here today, that's what gave me more strength than anything else," Ricciardo continued, and the courage of Hubert's mother and brother can only be applauded.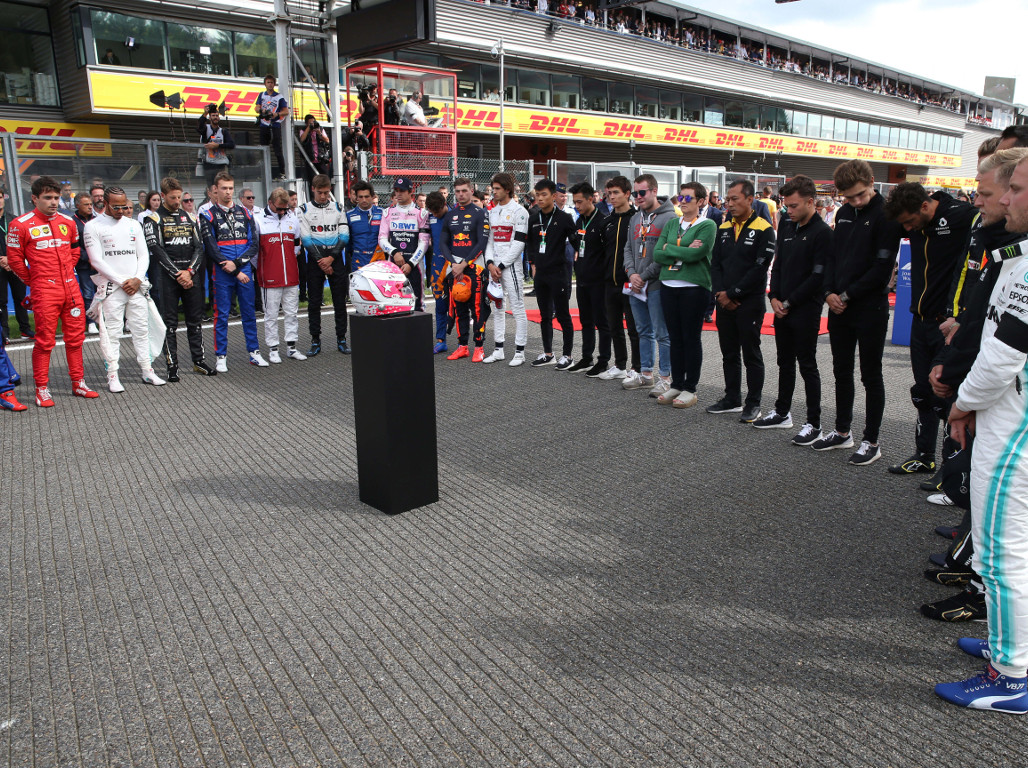 They stood at the front of the grid as a minute's silence was observed. Anthoine's race helmet proudly displayed for the man who died doing what he loved.
A warm and emotional embrace between the pair and Charles Leclerc only heightened the sense of loss further.
A friend of Leclerc since their childhoods, Hubert's death was yet another heartbreaking experience for the 21-year-old who just four years ago lost his godfather Jules Bianchi to injuries he sustained at the 2014 Japanese Grand Prix.
Lost in all the emotion was the fact that Leclerc started on pole for the Belgian GP and while he would have wanted his first win in F1 under far different circumstances, he had a job to do.
Pierre Gasly, who had grown up with them both, just couldn't come to terms with what had happened.
"I've grown up with this guy. I raced in karting with Charles and Anthoine since 2005," Gasly said.
"Then we lived in the same flat for five years. We went to the same school, in the same classroom. I've known this guy so long and we shared so many moments on track, and off track especially.
"Honestly I still can't believe it. I just need to go back home and I plan already to see all my friends and his friends so we can be reunited together and remember all the great times we had with him."
Gasly asked Leclerc: "please win this race for Anthoine", and on an afternoon where no other winner would have felt right, Leclerc did exactly that and dedicated his achievement to Hubert.
LAP 19 #RacingForAnthoine ❤️ pic.twitter.com/psYaxByNyp

— Sky Sports F1 (@SkySportsF1) September 1, 2019
Along the way we saw beautiful tributes to Hubert – the #AH19 hashtag on social media, the 'racing for Anthoine' on car liveries, while fans throughout the stands in Spa rose in applause on lap 19, Hubert's racing number, to pay their respects.
The World Endurance Championship and IndyCar series carried their own tributes – everybody was hurting.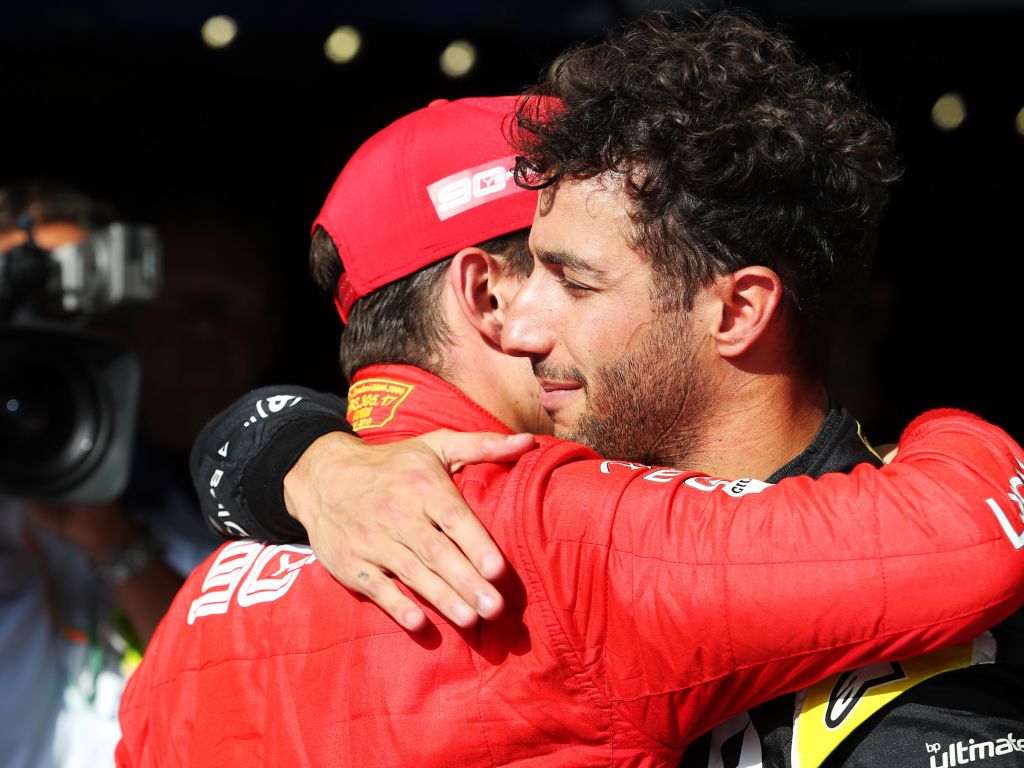 This scene of solidarity though between Leclerc and Ricciardo after the race proved the most poignant of all for its message.
All the petty finger pointing over who caused a crash, which engine supplier isn't performing to their customer's standards, who should retire, who should replace them – it's all utterly meaningless because the tragedy which befell Hubert reminds everyone that motorsport is a global family.
Love flows throughout from series to series, even though at times we may forget it exists.
Anthoine Hubert will never be forgotten, and for many the pain of his passing will always be with them, but motorsport did its part by ensuring his legacy will be appreciated and remembered forever.
We sincerely hope this is the last fatality on a grand prix weekend, but no matter how safe the sport becomes, racing around circuits in excess of 200kmph will always carry the threat of that ultimate sacrifice.
Rest in peace, Anthoine.
Jamie Woodhouse
Follow us on Twitter @Planet_F1 and like our Facebook page.