Hulk or Grosjean: Who do Haas pick for 2020?
Haas seem to have narrowed down the options for Kevin Magnussen's 2020 partner to Nico Hulkenberg or Romain Grosjean, but who do they pick?
This campaign has been a total write-off for Haas. The VF-19 has been a dreadful race car, sending Grosjean and Magnussen on a slippery slope down the order on Sundays.
2020 must be better for the American outfit, a raceable car would be a solid start, but also very important will be the two drivers in them.
They have held off thus far on announcing Magnussen's partner for next season, though Haas have stated their reluctance to hire a rookie and instead will either retain Grosjean for a fifth season or reach out to Hulkenberg, who departs Renault at the end of 2019.
Both represent an intriguing option for the struggling team, but who would be the better fit? Let's analyse some of the key factors behind the decision ahead…
Grosjean knows the team, Hulkenberg can be rather negative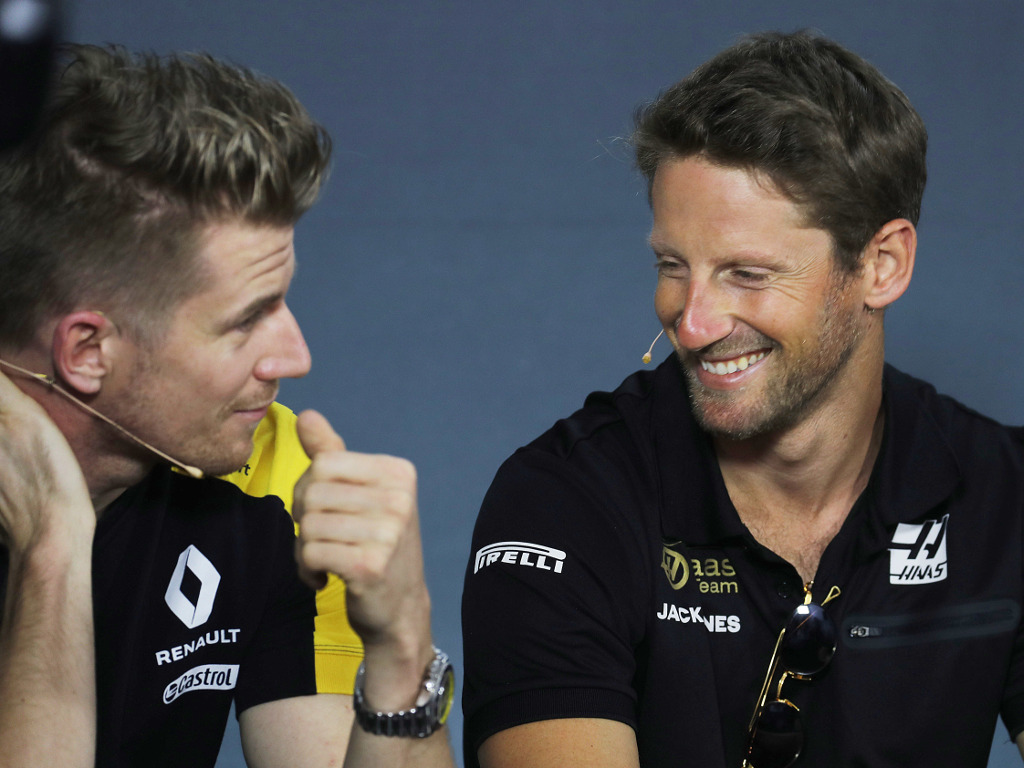 As previously mentioned, Grosjean would be going into his fifth season with the team and having been with them since their debut in 2016, he knows Haas like the back of his hand.
Now, we have seen and heard the Frenchman get rather emotional on several occasions this season, but it's not surprising because the race woes that Haas have provided no firm answers for would tick off any driver.
Grosjean has been here throughout the highs for Haas – he kicked off their Formula 1 days with P6 and P5 at the 2016 Australian and Bahrain GPs, while he led the way with P4 at the 2018 Austrian Grand Prix with Magnussen crossing the line P5 to score Haas' best result in the series.
So theory would dictate that Grosjean would be the option more likely to drag Haas back up the order – if they went with Hulkenberg, they risk his negativity following.
The German hasn't been shy when it comes to calling out Renault for their shortcomings this season – do Haas really want someone like that coming into the team when they are at such a low point? If their 2020 challenger remains a tricky customer, surely Hulkenberg would be more of a destructive force.
Hulkenberg isn't perfect, but Grosjean is error prone
In keeping with Haas' difficult season, Grosjean has also made some rather ridiculous errors like his pit-lane crash during practice for the British GP.
We also can't forget about the habit that he and Magnussen have developed for hitting each other throughout 2019.
It all started in Spain, hit a new level of stupid in Britain where both were forced to retire as a result of the contact, and even in Germany, where all they had to do to score points was finish, they still managed to hit each other but luckily escaped disaster and got the job done.
So signing Hulkenberg may well stamp out these moments of madness, but remember he hasn't been without error in 2019 either.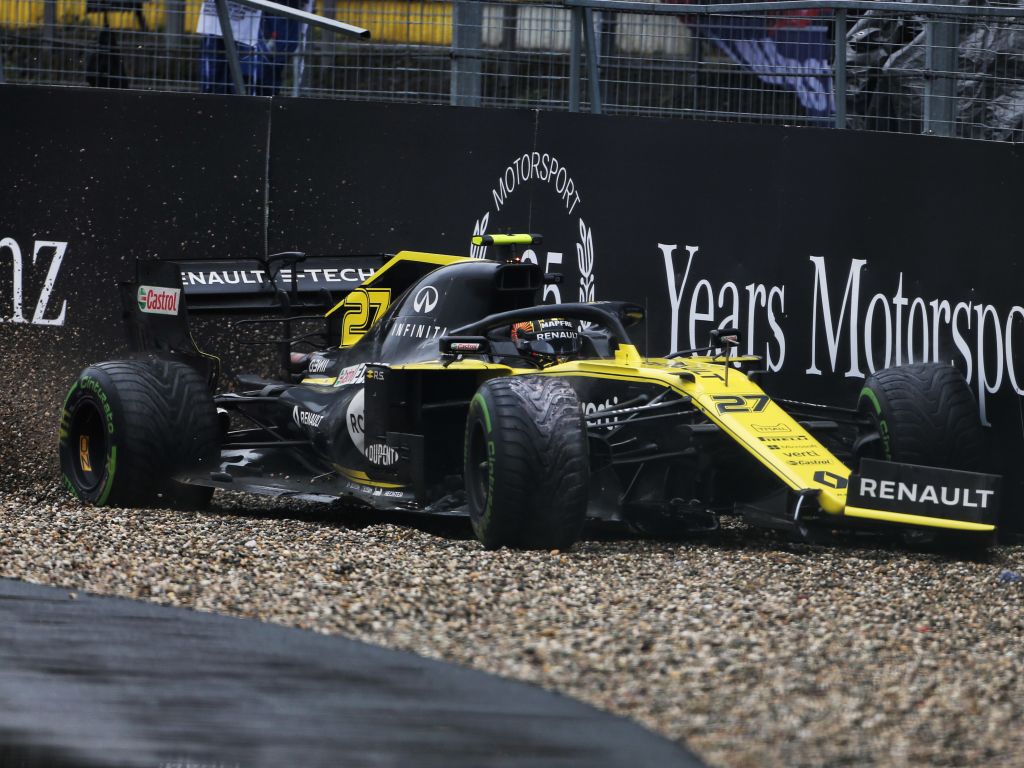 Take the German GP as the biggest example. Hulkenberg holds that ever-increasing record of most starts in Formula 1 without a podium – 170 to be exact at the time of writing. But, at his home race, the opportunity was glaring at him to end that run and maybe even take his first victory, such was the chaos.
But, Hulkenberg sent his Renault into the barriers as the rain fell, he certainly wasn't the only one to do it that day, but it was a golden opportunity lost.
Of course when all goes smoothly the Hulk is a force to be reckoned with and arguably he is less likely to drop a clanger at any given moment than Grosjean.
Grosjean and K-Mag's relationship is strained, but Hulkenberg would bring a new level of tension
He did it, no he did it – that has been the motto for both Grosjean and Magnussen throughout this season as they tried to throw each other under the bus for their various clashes.
It isn't really the dynamic that you want between team-mates, but Hulkenberg's arrival would have the potential for disaster.
Hulkenberg and Magnussen aren't the best of friends. Magnussen's 'suck my b****' comment aimed at Hulkenberg back at Hungary 2017 certainly stung, and even though both drivers have said they are capable of being civil should they be partners for 2020, putting them together is still a risk considering the stress a Formula 1 season can put on team-mates.
Principal Guenther Steiner has grown tired of managing the squabbles of Grosjean and Magnussen this season, so could signing Hulkenberg just be a way of inviting something even worse? Remember though Steiner has said that he has no problems with a potential Hulkeberg/Magnussen line-up.
Grosjean is open to other series, Hulkenberg isn't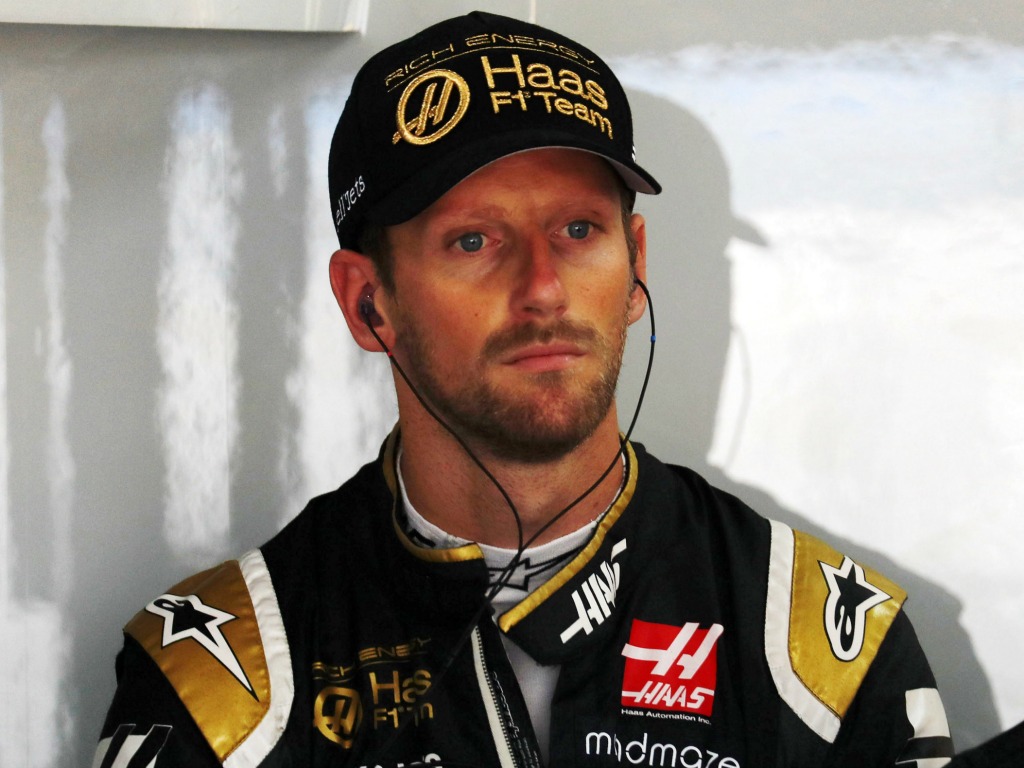 He did say that IndyCar isn't an option due to a fear of racing on ovals, but Grosjean isn't against taking his craft elsewhere.
The Formula E series has been one that has caught his eye, whereas Hulkenberg has made Formula 1 his exclusive focus.
For Haas that is significant, do they really want a driver who is having their head turned when the other option is set on staying in Formula 1?
The verdict…
The decision which awaits Haas is arguably bigger than just 2020 – they must look to build for 2021 when Formula 1 is expected to undergo a total overhaul.
And when it comes to a stronger long term option, you have to say that is Hulkenberg.
There isn't much between them when it comes to age – at 33 Grosjean is just under a year older than Hulkenberg, but the German racer appears more focused on Formula 1.
Grosjean is growing increasingly frustrated with life in the series and, at a struggling Haas team, his outbursts over team radio have painted a clear picture, and it's probably time for a change for both parties.
Hulkenberg is a risk should Haas' woes continue into 2020 but, let's be honest, after this season can it really get any worse?
Jamie Woodhouse
Follow us on Twitter @Planet_F1 and like our Facebook page.