Winners and losers from Hungarian GP qualifying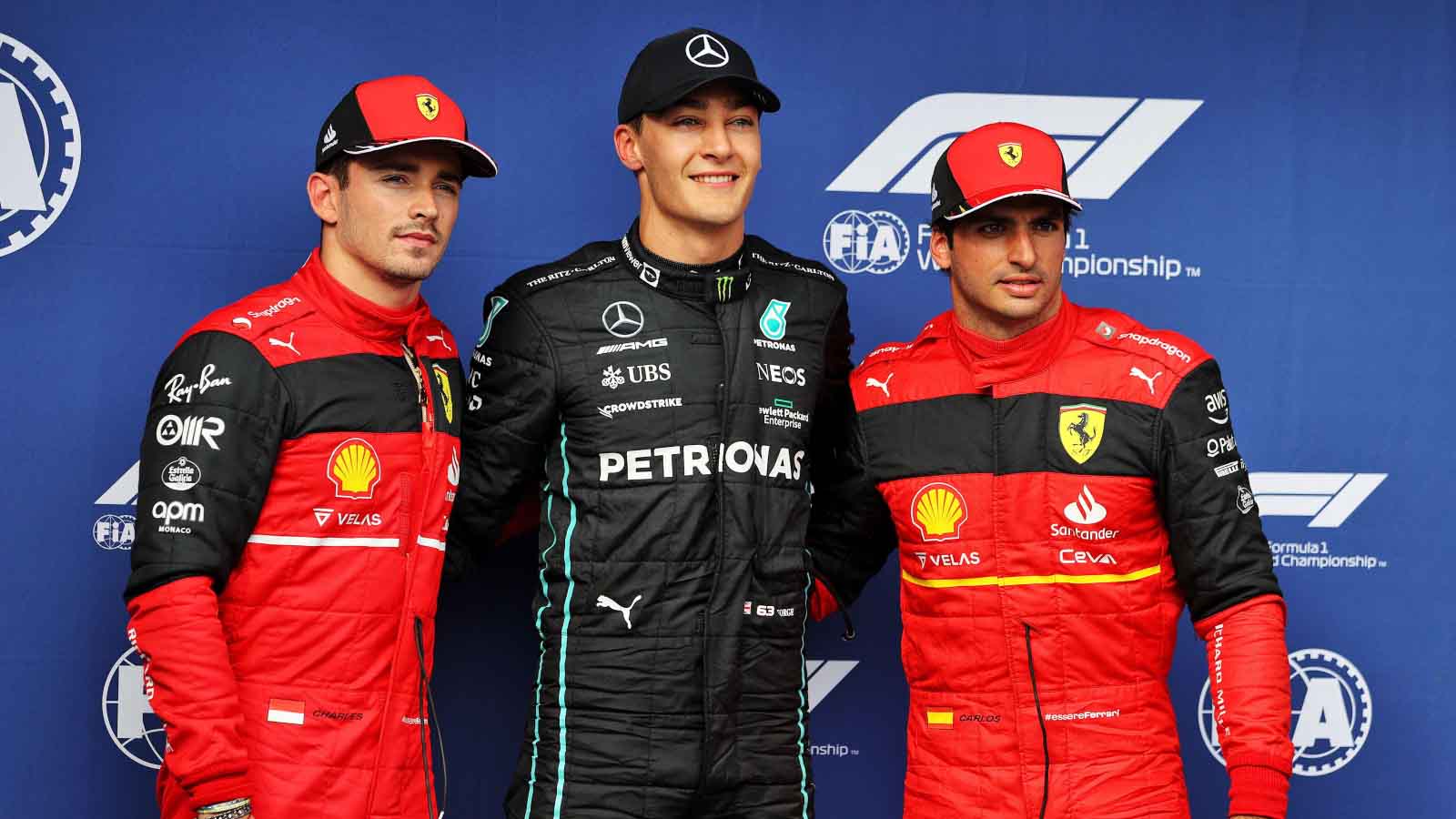 It was a Saturday full of shocks in Budapest, with George Russell surprising for the right reasons and Red Bull for the wrong ones in Hungarian GP qualifying…
Here's who we think were the big winners and losers from the day:
Winners
George Russell
By George! 💪#HungarianGP #F1 (sound on) pic.twitter.com/RXlWOXSm1q

— Formula 1 (@F1) July 30, 2022
Russell has put in numerous excellent qualifying performances in his time on the grid – he's not called Mr Saturday for nothing – but this was right up there with the very best of them.
His first lap in Q3 was a good one, with him splitting the Ferraris, but nobody expected what came next as he took his first-ever pole position out of nowhere, going faster than Carlos Sainz with a stunning lap.
Keeping the Spaniard and Charles Leclerc behind him in the race will be a tall order, but whatever happens, there's little doubt that he's one of the fastest drivers around at the moment, if not the fastest.
Now, he just needs one of the fastest cars, and it looks like Mercedes are getting closer to giving him one…
Ferrari
Ferrari would have felt disappointed at the end of qualifying with Russell beating their drivers to pole position. On the whole though, it was still a very good day for them.
That's because their title rivals, Red Bull, had a shocker of a Saturday with their drivers starting down in P10 and P11 on race day. Sainz and Leclerc on the other hand will line up in P2 and P3 and will have an excellent chance of claiming victory, most likely having stronger race pace than Russell.
If they can avoid any strategic errors or reliability issues, they'll head into the summer break with the gap to Red Bull considerably smaller than it was at the start of the weekend.
Lando Norris
Live from the Paddock. 📸 Caught @LandoNorris cheesin' 😁🧀#HungarianGP 🇭🇺 pic.twitter.com/dRUloJZHy7

— McLaren (@McLarenF1) July 30, 2022
With Russell's heroics stealing the show, Norris' own qualifying performance went under the radar, but it was every bit as impressive as his compatriot's.
The McLaren man claimed P4, going comfortably faster than both Alpine drivers and team-mate Daniel Ricciardo. What's more, he was only two tenths slower than the Ferrari of Leclerc, who had a considerably faster car underneath him.
As has been the case so often this year, he was one of the best performers of the day, if not the best, and with the Red Bulls starting further down the order, has given himself the opportunity to fight for a podium on Sunday.
Losers
Red Bull
Feel like pure sh*t, just want this Sergio Perez back 😭 #F1 pic.twitter.com/4ITfWUh57h

— PlanetF1 (@Planet_F1) July 30, 2022
With Ferrari encountering multiple issues, many of them self-inflicted, Red Bull have taken control of the title fight in recent times, but they took a leaf out of their rival's book in qualifying in Budapest.
It was shaping up to be a disappointing day when Sergio Perez failed to make it into Q3, and became a disaster when Max Verstappen finished the final session down in P10.
They'll be more frustrated than worried about Verstappen's fortunes given it was a power issue rather than his pace that prevented him from fighting for pole, but Perez's performances are starting to become a concern; after an excellent start to the campaign, he's starting to look more like the driver that couldn't get near his team-mate for much of last year.
They will take some solace in the fact that Ferrari couldn't take advantage and lock out the front row, but the gap between the two teams in the Constructors' Championship will surely still shrink on Sunday.
AlphaTauri
AlphaTauri have had a somewhat disappointing 2022 campaign thus far, and that continued to be the case in qualifying for the Hungarian Grand Prix.
After getting one car into Q3 in France, they took a huge step backwards, with both Yuki Tsunoda and Pierre Gasly being knocked out in Q1. They were the only team other than backmarkers Williams to suffer such a fate.
They'll now start the race behind all of their midfield rivals and, while they can take some encouragement from the fact that Gasly would have made it to Q2 if not for exceeding track limits, they look set to fall further adrift of the teams ahead of them in the standings.
Sebastian Vettel
As Q1 draws to a close, #LS18 comes home in P15, making it through to Q2 in Hungary.#SV5 misses out on Q2 after finishing in P18.#F1 #HungarianGP pic.twitter.com/3ZaMWPv8u5

— Aston Martin Aramco Cognizant F1 Team (@AstonMartinF1) July 30, 2022
Sebastian Vettel came into the weekend with a huge smile on his face after announcing his retirement, saying he was relieved to have made a final decision, but his spirits won't be so high after a frankly terrible Saturday.
First, he crashed out in FP3, giving his team a huge amount of repair work to do before qualifying, and then, after helping them get said work done in the nick of time, he wasn't able to make it out of Q1 and will start down in P18.
Granted, he has the second slowest car on the grid, but a driver of his calibre really should be getting ahead of Alex Albon and Lance Stroll, both in machinery no faster than his own.
On the bright side, being in such a poor car, he'll now probably feel even better about his decision to call it a day…
Looking ahead to the Hungarian Grand Prix
The Hungarian Grand Prix is the final race before Formula 1's summer break.