Driver ratings for the Hungarian Grand Prix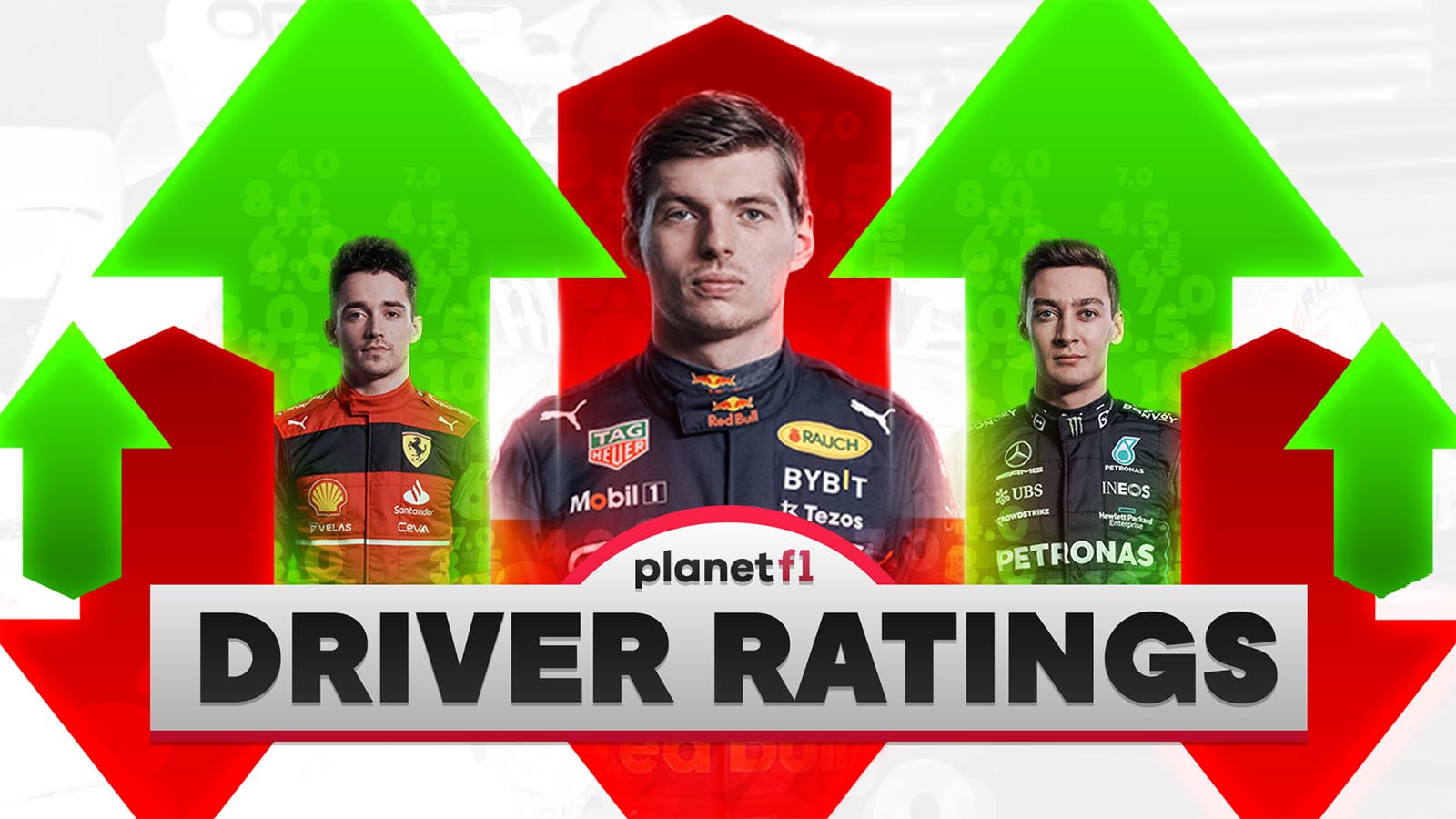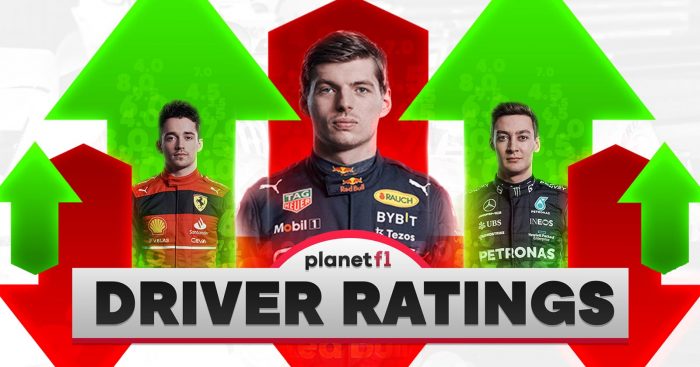 A mid-race spin aside, Max Verstappen produced a World Champion's drive in the Hungarian Grand Prix from 10th on the grid to victory.
It was a race when both before and during, the identity of the winner was up for much discussion as Mercedes produced another compelling argument that they are ready to challenge Red Bull and Ferrari on a regular basis.
But yet again, this weekend was added to the ever-growing list of ones that got away for Charles Leclerc, as Hungary joined Monaco and Britain in the column of potential wins tossed away by Ferrari's baffling strategy calls.
Here are our driver ratings for a race in which the only retirement came just a few laps from the end.
Max Verstappen: Not quite a perfect performance, but it is difficult to quibble with what Verstappen produced on a day when he and Lewis Hamilton showed they arguably remain in a class of their own.
A two-place gain at the start was followed by passes on the Alpine duo and from the moment the Dutchman closed up on the leading trio, there appeared to be a certain sense of inevitability about the outcome.
A spin that meant he had to overtake Charles Leclerc for the lead a second time was an anxious moment, but the Red Bull driver was soon back in control and turned the screw further in what is looking an increasingly futile championship chase for his Ferrari rival. 9.5.
Lewis Hamilton: This could have been a record-breaking ninth Hungaroring triumph but for a DRS problem in qualifying, the seven-time former World Champion admitted.
Like the previous week Hamilton made a strong start, making up two positions, and a favourable strategy meant he could get past Carlos Sainz and then George Russell to bag his fifth straight podium finish and second consecutive P2.
There is a formidable challenge coming from the other side of the garage at Mercedes, but no question Hamilton is responding to it superbly. 9.5.
George Russell: A sense of déjà vu as the exact same French Grand Prix podium line-up was repeated seven days on, although you sense there may have been a tinge of disappointment for Russell after his first F1 pole.
He did nothing wrong, holding off Carlos Sainz at the start, leading for the opening stint and later executing a fine move on Leclerc when the Ferrari was struggling for pace on hard tyres.
A weekend that will have helped Russell's development considerably, with the further experience of competing at the front sure to benefit him. 9.
Carlos Sainz: While not as impressive as last week, Sainz did not have as fast a car under him comparatively as he had in France.
This was more of a solid than spectacular effort and he did not appear to have quite the same pace as Leclerc before his team-mate's strategy went badly wrong. 7.5.
🇭🇺 Today was a tough day for the whole team. With these lower temperatures and track conditions, we were simply not fast enough to fight. There are some things to learn from today. We will regroup and come back stronger after the summer break

👉https://t.co/Lb5g3NkVRZ pic.twitter.com/QzkWxfDnap

— Carlos Sainz (@Carlossainz55) July 31, 2022
Sergio Perez: Helmut Marko had been quoted as saying before the race that Perez was already on his summer break – with a new Red Bull contract already in the bag – and there was not too much evidence to dispel that theory in Hungary.
Starting 11th, one place behind Verstappen, he was unable to make the same progress and wound up fifth – the one silver lining being he got ahead of Leclerc. 7.
Charles Leclerc: For the umpteenth time this season – it feels like, anyway – a great chance for Leclerc to win went begging and, in contrast to Paul Ricard, this one was definitely not his fault.
There were shades of Silverstone without the Safety Car as he was out there on hard tyres while all his rivals had the 'sexier' softs and mediums, which meant the Monegasque was powerless to stop himself tumbling down the order.
Goodness knows what will be going through Leclerc's mind in the four weeks until the next race. 8.5.
Lando Norris: No surprise that Norris was passed by Hamilton and Verstappen in quick succession, and from then on it was all about keeping the Alpines behind him.
That did not prove difficult given the French team's questionable strategy, and even a slow first pit-stop did not prove a hindrance to the McLaren man. 8.
Fernando Alonso: First of the lapped runners, Alonso was unhappy with his team-mate Esteban Ocon's defensive tactics in front of him early on – signs of cracks in the bromance?
He eventually finished ahead of the Frenchman and so collecting a few points was not the worst way to complete his 41st birthday weekend. 7.5.
Esteban Ocon: Like Alonso, Ocon was unsuited by Alpine's decision to go with a one-stop strategy, having to put up with the hard tyres for 46 laps.
After starting an excellent P5, it left him behind his colleague on what was a race day that never looked like hitting the heights of his sole F1 success 12 months earlier. 7.
Sebastian Vettel: Barring a big change of heart, we now know this was Vettel's last appearance in Hungary and it ended on a positive note for him by moving up to 10th in the closing stages from a starting position of 18th.
Admittedly he did so with the help of team orders and said afterwards he was bearing down on Ocon, with P9 a possibility if the race had lasted a few more corners. 7.5.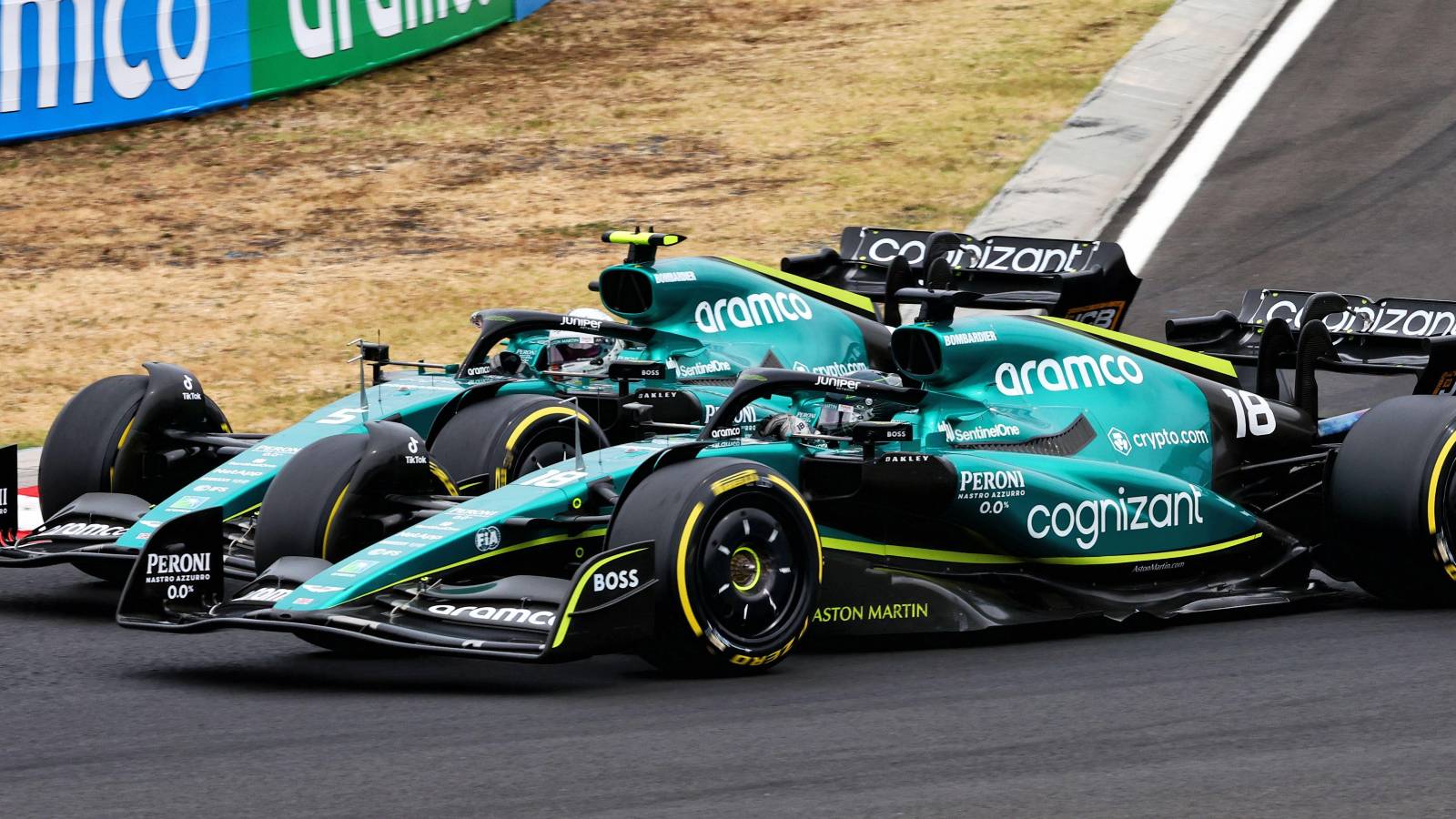 Lance Stroll: A typical weekend for Aston Martin as they struggled in qualifying – 14th and 18th – before getting their act together in the race.
Stroll was deemed the victim by the stewards in a collision with Daniel Ricciardo when trying to overtake the McLaren, but subsequently got past the McLaren cleanly. 7.5.
Pierre Gasly: Starting from the pit lane after a Q1 exit for the second consecutive weekend, Gasly made decent headway to finish 12th.
He was another to pass Ricciardo on track but overall this was not a weekend he will be eager to remember. 7.
Zhou Guanyu: Happy after qualifying when he secured a P12 start, Zhou was less than thrilled with his race strategy as a planned one-stop – medium tyres to hards – was not working out.
He had to come in again for a set of softs after being yet another runner to find it tricky on the hardest Pirelli rubber. 6.5.
Mick Schumacher: An excellent start by the German as he made up four places from 15th to 11th in the opening laps, but ultimately lost three of those positions.
Again, switching to the hard tyres appeared to be a mistake but he did at least finish ahead of his team-mate. 7.
Daniel Ricciardo: A really promising first half, including a bold move past the two Alpines in one go, sadly unravelled for Ricciardo.
He received a five-second penalty for his collision with Stroll which was added to his race time and this can only count as another poor afternoon for the Australian. 5.5.
One corner, one epic @DanielRicciardo double overtake. 👋👋#HungarianGP 🇭🇺pic.twitter.com/O8yKVEdMav

— McLaren (@McLarenF1) July 31, 2022
Kevin Magnussen: It may be slightly worrying for Haas that Magnussen had the newly upgraded VF-22 and Schumacher did not, as that was far from obvious on their performances over the weekend.
In fairness, the Dane did say it might take the team some time to maximise the car's improvements, but he was always on the back foot after being shown the black-and-orange flag and having to make an early pit-stop after contact with Ricciardo. 6.
Alex Albon: Not one of Albon's better weekends and it was mainly debris from his car that brought an early Virtual Safety Car period when he and Stroll came together.
In a race with very low attrition, there was never a realistic chance of points thereafter. 6.
Nicholas Latifi: From the highs of P1 in FP3 and a purple first sector in qualifying – he still started at the back of the grid – this was pretty much business as usual for Latifi.
The Canadian was also nursing damage, to a front wing endplate, and will need to hope his Saturday form impressed the people that matter behind the scenes at Williams. 5.
Yuki Tsunoda: After a Q1 exit, Tsunoda only went backwards in the race for no apparent reason other than a lack of grip – and a spin only compounded his misery.
He really needs to regroup during the break and come back powerfully or his AlphaTauri place will be under serious threat. 4.
Did not finish
Valtteri Bottas: Only one DNF and that was Bottas, who pulled over with a fuel system failure that triggered another VSC period in the closing stages.
The Finn, not for the first time this year, had made a poor start, losing five places, but recovered and was on course to grab a couple of points until his retirement. 6.5.