Hurrah! A wild Williams FW42 appears on track
Williams  finally arrived at the Barcelona circuit at 4am on Wednesday…and the FW42 came to life shortly after the lunch break.
In sharp contrast Mercedes were raring to go on Wednesday morning with Valtteri Bottas handed the first stint in the W10.
Gooooood morning! Who's ready for Day 3 of #F1Testing? 👊@ValtteriBottas up first today! pic.twitter.com/2kdyZIJg1G

— Mercedes-AMG F1 (@MercedesAMGF1) February 20, 2019
Green light and Nico Hulkenberg left the Renault garage to get his day's programme underway. He was the first man out on track, a very slippery track at that.
Green light! #RSspirit pic.twitter.com/LamfrI3OQV

— Renault F1 Team (@RenaultF1Team) February 20, 2019
Great news for Renault, he left the pits with his rear wing intact – and returned with it just so too.
It was, however, noted that he kept the DRS closed down the main straight – a sign that not all is well.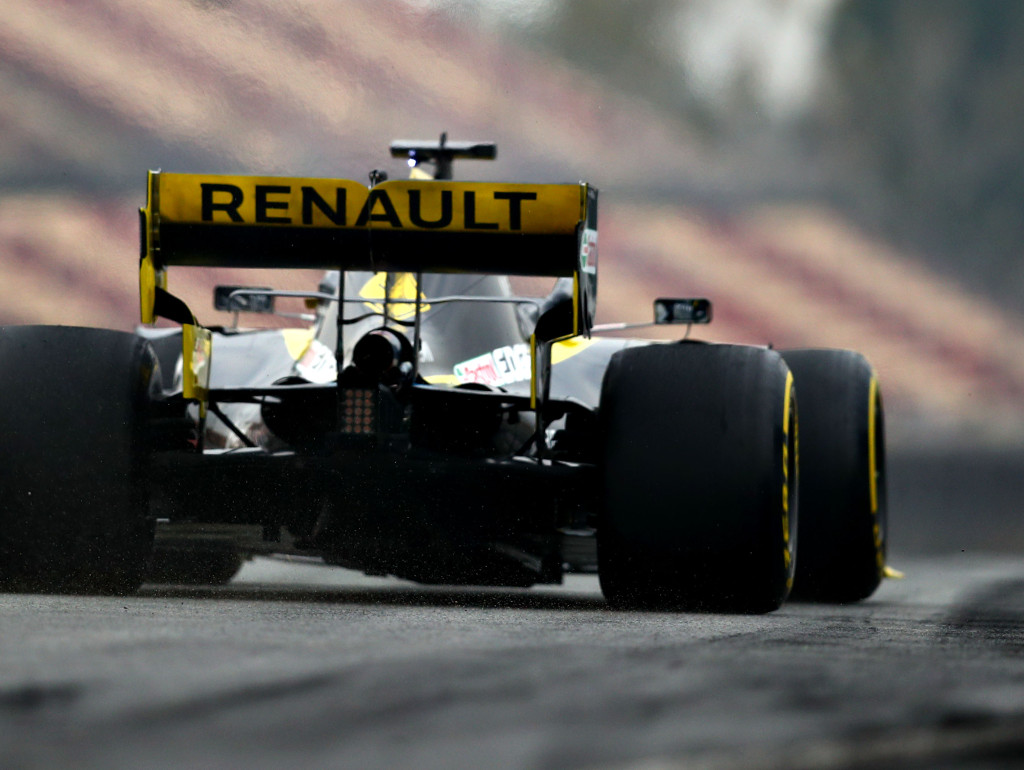 Max Verstappen got dressed for work, ready for his second day in the RB15. Hopefully he, unlike Pierre Gasly, avoids the barriers.
Pirelli engaged in a bit of tyre mystery with the teams as they not only tested the five compounds that will be used this season but also tyres for forthcoming campaigns.
We've got all five compounds testing @Circuitcat_eng but also an additional prototype tyre for future development. Easy to spot as it has no markings at all. #nakedtyre #Fit4F1 pic.twitter.com/EQPDnJ8Iwi

— Pirelli Motorsport (@pirellisport) February 20, 2019
An hour into testing and there was sounds, but not signs, of life at Williams.
We've got a fire-up behind these screens at Williams. The FW42 is alive, if not ready to hit the track for a few hours yet #F1 #F1Testing pic.twitter.com/WJU8IsPK60

— Chris Medland (@ChrisMedlandF1) February 20, 2019
And more…
👀 Stirrings in the Williams garage… #F1Testing #F1 pic.twitter.com/6FHdIwVipN

— Formula 1 (@F1) February 20, 2019
After some confusion Williams revealed it is George Russell who will drive the FW42 – when it hits the track.
#GR63 ready for a seat fit check in the FW42.

Everyone in the garage working flat out to get on track as soon as possible 💪 pic.twitter.com/LSNoZbKUCq

— ROKiT WILLIAMS RACING (@WilliamsRacing) February 20, 2019
Up close with Toro Rosso returnee Daniil Kvyat…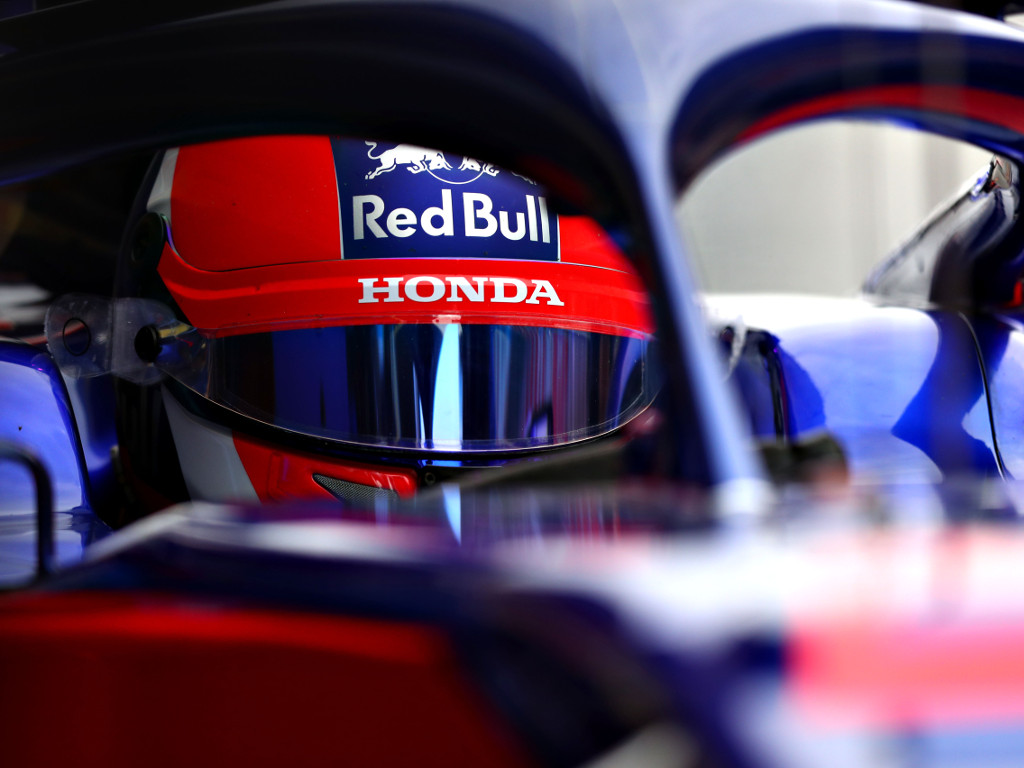 McLaren weren't seen for the first two hours of play as they worked on major set-up changes that they began last night.
The team have been working on finalising some changes made overnight, but @Carlossainz55 is now out on track getting day three of #F1Testing underway. ☑️ pic.twitter.com/11Ppffy6z1

— McLaren (@McLarenF1) February 20, 2019
Ferrari kept up the pace on Wednesday with Sebastian Vettel taking P1 with 1:18.3.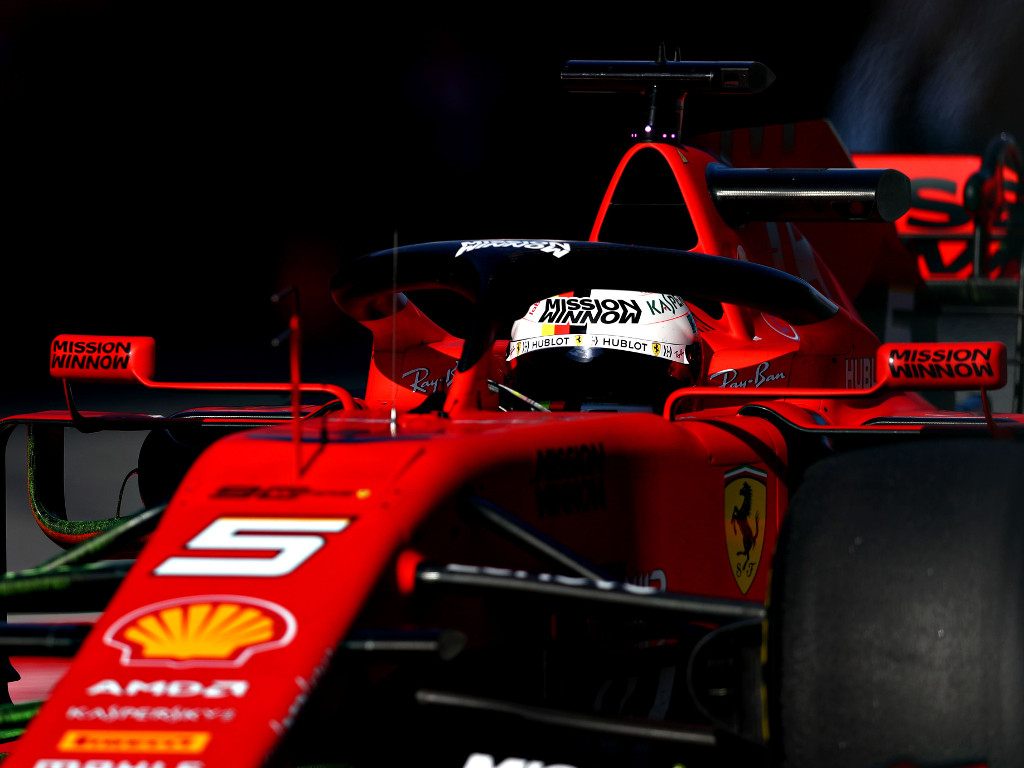 But it was his former team-mate Kimi Raikkonen who held it at the lunch break much to Alfa Romeo's joy.
Wawaweewaaa! 💨💨💨 What a lap for Kimi! 🚀 An awesome 1:17:762 and P1… #Kimi7 #F1Testing pic.twitter.com/Q6RdXb4Y1J

— Alfa Romeo Racing (@SauberF1Team) February 20, 2019
Shortly after the lunch break, the Haas VF19 stopped on track for a second time on day three. Romain Grosjean behind the wheel this time.
.@RGrosjean stops out on the circuit. Time for a bit more 🔎. #F1Testing pic.twitter.com/WZLUU7oiYc

— Haas F1 Team (@HaasF1Team) February 20, 2019
But, when the red flags stopped waving, out came the Williams FW42 for its first laps of the new season. Better late than never!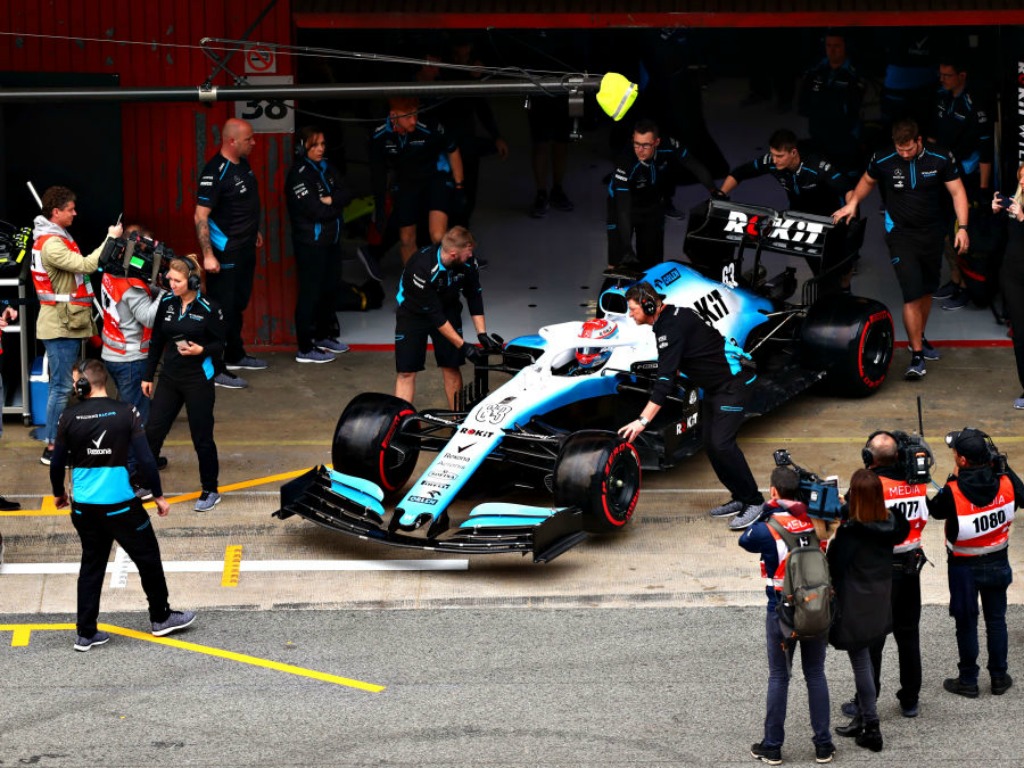 There was a small round of applause and comforting pats on the back as Williams finally completed the field for Formula 1 testing.
But one certain man in the background was staying very serious…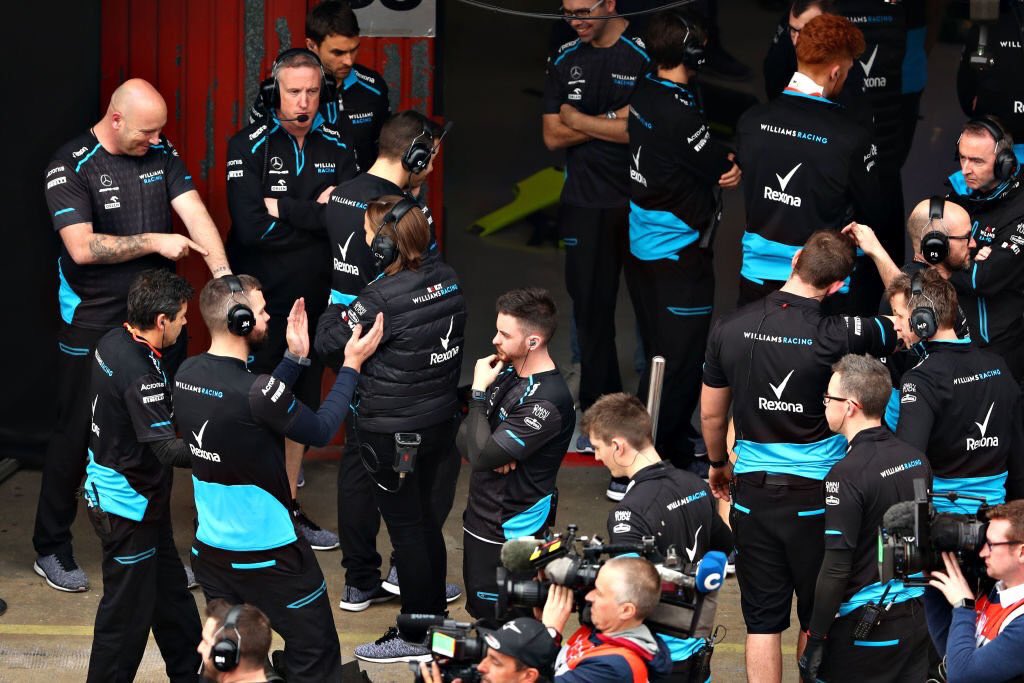 George Russell was the man to take the FW42 on its first outing…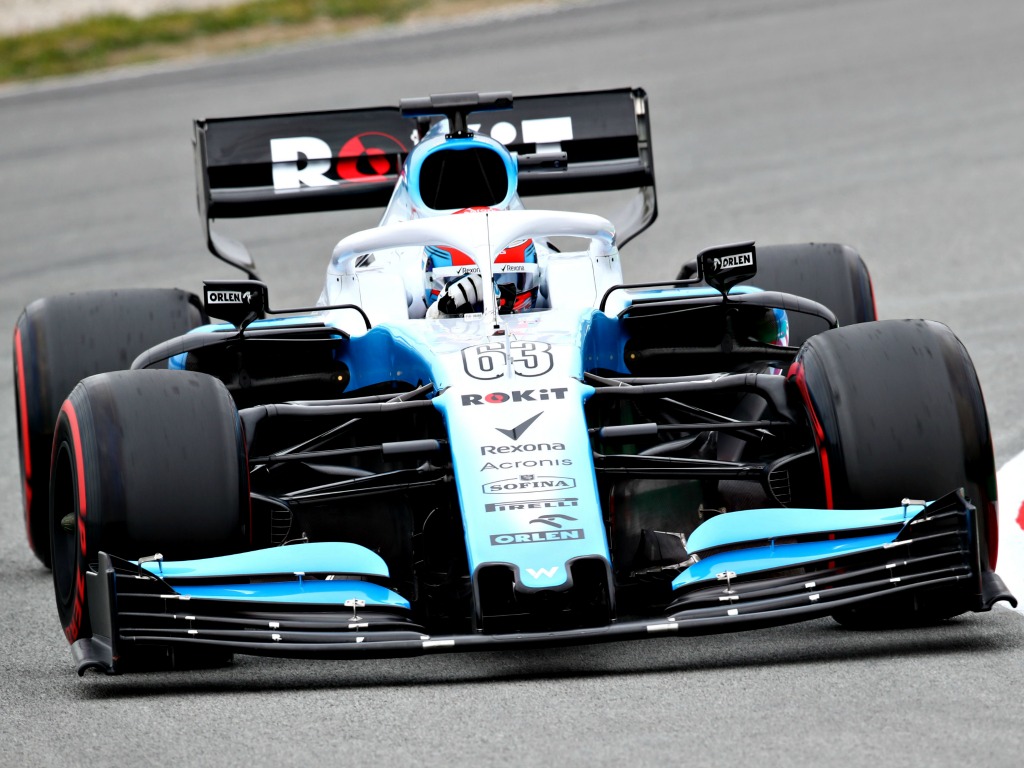 And re-emerged with a couple of hours of the afternoon session remaining, purely to get some laps on the board. Aerodynamic tests will begin on Thursday.
#GR63 back on track in the FW42 #F1Testing pic.twitter.com/1ooukbzDRz

— ROKiT WILLIAMS RACING (@WilliamsRacing) February 20, 2019
Haas, meanwhile, were forced to changed their Day Four driver line-up after an electrical fault continued to eat up precious track time for Grosjean.
UPDATE – @RGrosjean will drive in Thursday morning's session as a result of his lost track time at @Circuitcat_eng today. @KevinMagnussen will drive as scheduled in the afternoon. #F1Testing #VF19 #RichEnergy #HaasF1 #F1 pic.twitter.com/CqVk1rtyMJ

— Haas F1 Team (@HaasF1Team) February 20, 2019
The Frenchman would make it out again…only for the car to stop once again just before the checkered flag waved to signal the end of day three.
There was still enough time, however, for one Daniil Kvyat to go on a late glory run and top the Day Three timesheet.
And the penultimate day of #F1testing comes to a close @Circuitcat_eng – with a surprise right at the end! Here's how it looks at the end of Wednesday #Fit4F1 pic.twitter.com/gRH6sOJawf

— Pirelli Motorsport (@pirellisport) February 20, 2019
Follow us on Twitter @Planet_F1 and like our Facebook page.