If Renault want to spice things up…pick Gasly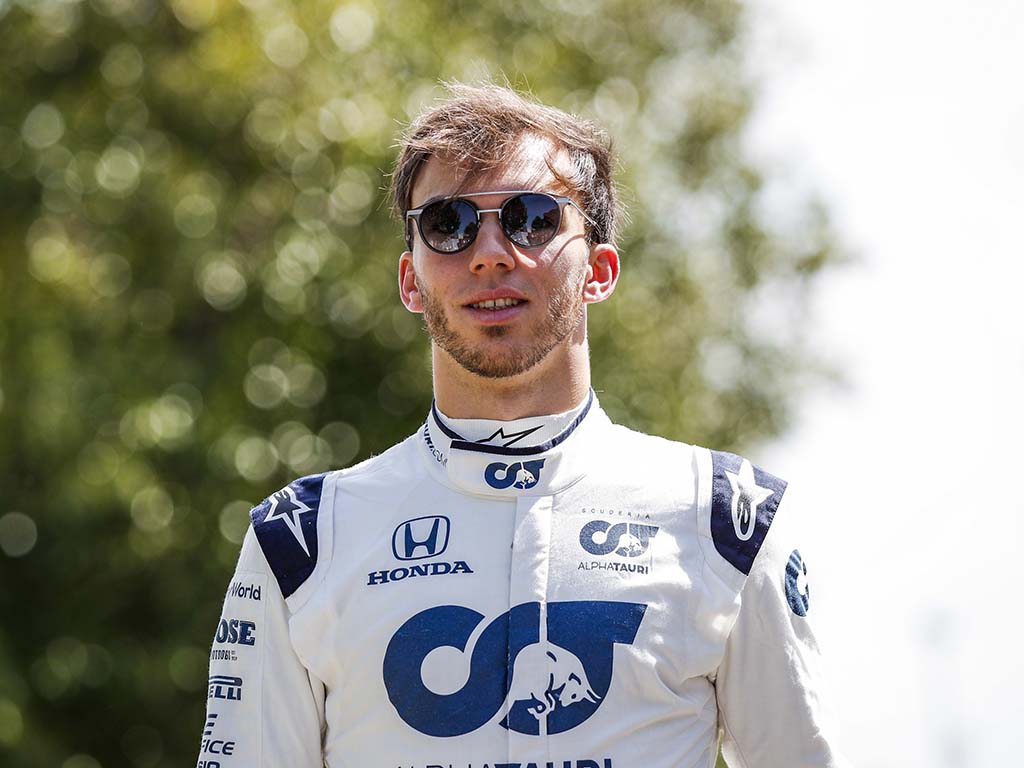 Sebastian Vettel, Fernando Alonso and Nico Hulkenberg are the biggest names in the frame to replace Daniel Ricciardo at Renault. The most exciting could be the left-field choice of Pierre Gasly.
With Ferrari and McLaren confirming their 2021 driver line-ups in the space of 30 minutes of each other on a Thursday which resembled the Formula 1 equivalent of deadline day, the question of who partners Esteban Ocon at Renault will take a little longer to resolve.
Not least because Vettel and Alonso, if they are indeed top of Cyril Abiteboul's wishlist, would both need quite a lot convincing to join a team that still look a long way off from transitioning into World Championship title contenders.
Vettel of course has some fond memories with Renault given their engines helped power him to four World Championship successes in his Red Bull glory days and it was clear from his online media session in April that he still has a passion for Formula 1 racing, but there will be some reservations as to whether Renault, in their current state, would be able to keep that passion intact.
Another Renault return would be a heart over head decision for Alonso. Yes he has won two titles with them and yes he has never truly gone away from the Formula 1 spotlight even since leaving McLaren, but he would initially find himself in the very same predicament that prompted him to retire in the first place. With the new regulations frozen until 2022, the current Formula 1 hierarchy is still firmly in place for some time yet.
A slight aside…can you just imagine the team radio messages if Alonso did come back at Renault and the car remained uncompetitive?
Moving swiftly on, Renault would know exactly what they are getting if they reintroduced Hulkenberg back into the team. He would be a safe, consistent option. However, their pride may take a bit of a battering having to go, cap in hand, back to Hulkenberg and ask him to come back. 'The Hulk',  would also be well within his rights to tell Renault to p*ss off after being cast aside for Ocon.
So, if we can poke some holes in the three main front-runners, where else could Renault look? We know how keen they are to bring in an academy product to their team yet 2021 could still be too early to make that dream a reality. That brings us on to left-field options and one very interesting candidate in Gasly…
Renault would have taken an immense amount of satisfaction from stealing Ricciardo away from their rivals at Red Bull ahead of the 2019 season and would probably take great delight in doing so again by taking Gasly this time.
While Red Bull, like the rest of us, were all shocked to see Ricciardo leave for Renault, they would be less surprised to see the Frenchman look for a fresh start and will more than likely be grateful for the opportunity to re-establish the main function of the junior AlphaTauri team.
With Gasly and Daniil Kvyat taking up the seats, they are blocking up the production line at the Red Bull academy despite both still showing they are very capable Formula 1 drivers.
Both may just be happy to have seats on the grid again after demotions and exits, but both have effectively hit the glass ceiling as they are extremely unlikely to be given another shot at the main seat alongside Max Verstappen again.
Gasly would only need to look at Carlos Sainz for some inspiration in how escaping from Red Bull's firm grasp can work out for you a few years down the line and, in terms of motivation, Gasly has enough to last him a lifetime after being booted back down to AlphaTauri.
Add in the chance to drive for a works team for Gasly, plus the obvious French connection between him and Renault, and you can see it making more sense for both parties.
That is until you consider Gasly and Ocon as team-mates. They don't get on very well, which is why the headline of this article isn't as oxymoronic as it sounds.
"I started to beat him and he didn't like it so we're not friends any more," Gasly said back in 2018.
"We've done so many things together with Esteban. When we were like nine, 10 years old we used to go testing in karting when it was snowing, do five laps then come in because it was so cold.
"Go out on the track together, trying to get warm and then go back on track for three or four more laps.
"We've spent a lot of time together but it got to a point where he got a bit too upset and it wasn't so nice any more. So we kind of stopped. Then after we always had quite a lot of rivalry.
"I do think we respect each other as drivers."
Having two childhood friends turned enemies worked out ok for Mercedes, didn't it?
Granted, there is just the teeny, tiny matter of needing a very good car and even better team management, both of which are currently lacking at Renault, for it to work.
The potential of two feuding drivers would be enough to put most teams off but, in this instance for Renault, why not embrace it?
Some much needed competitive spirit and having two drivers who could bring out the very best in each other may just help take them to the next level they are still searching for.
Mark Scott
Follow us on Twitter @Planet_F1 and like our Facebook page.