True title fight or false dawn? All eyes on Imola
Sir Lewis Hamilton and Max Verstappen delivered a classic in Bahrain, but now Imola must confirm that a proper title fight is ahead.
The fans had been asking for years to see Hamilton and Verstappen battle it out for a World Championship, and the Bahrain Grand Prix provided hope that this wish will be granted in 2021.
The pair battled for victory in the closing stages as Hamilton looked to hold on for a rare victory in a season-opener. There was a scare when Verstappen took the lead, but with track limits breached he was forced to hand P1 back to Hamilton, and from there the seven-time World Champion went on to take the chequered flag.
Mercedes were pleasantly surprised by their performance in Bahrain. Red Bull certainly had the advantage for outright pace, but Mercedes expected a greater deficit, and come race day it was the seven-time Drivers' and Constructors' champions who won the strategy war to snatch victory.
For Round 2 though Imola sets the scene, a circuit completely different to Bahrain in terms of its characteristics.
Leaving behind the high-power Bahrain track, Imola, host of the 2021 Made in Italy and Emilia Romagna Grand Prix, represents quite the all-round challenge of slow, technical corners, mixed with that long run out of Turn 18 down to Turn 2 where the horsepower is key.
Mercedes fear Imola and the following round at Portimao will be where their issues are exposed. Bahrain established that the new aero rules have impacted Mercedes severely with their low-rake design, and around Imola a stable car is key.
This is not one of the modern venues with plenty of run-off and room for error to test track limits, Imola is old school. The gravel is the track limit, and it is rarely forgiving.
For Red Bull then all signs point towards them being the favourites, but at a circuit like Imola where overtaking is difficult, it will be crucial that they do not get outsmarted on strategy again.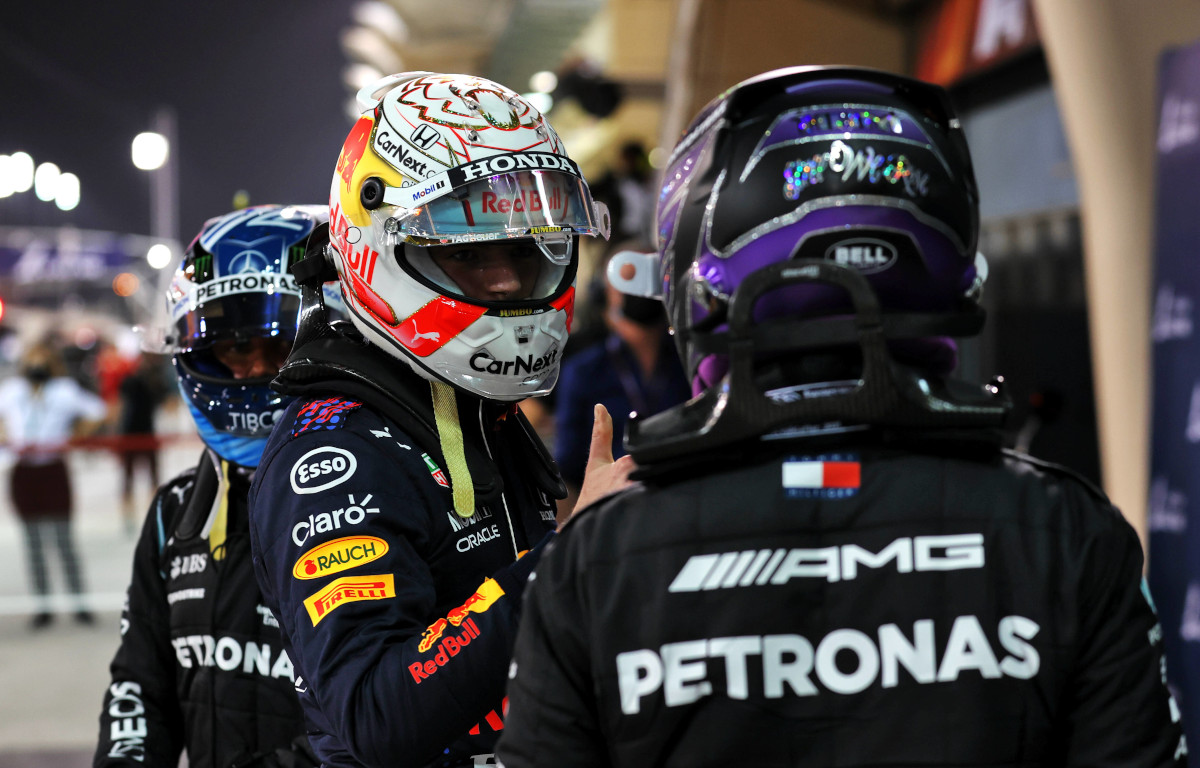 The duel in the desert was a two-driver tale between Hamilton and Verstappen, but that needs to be transformed into a four-way battle at the Made in Italy and Emilia Romagna GP.
For Valtteri Bottas a very slow Mercedes pit stop cost him any chance of latching on to the Hamilton/Verstappen battle in Bahrain, while for Red Bull's Sergio Perez it was a rollercoaster of a debut weekend.
Set to start P11 after failing to make Q3 on the medium tyres, Perez's RB16B then shut down on the formation lap to the grid.
But despite his inexperience with the car, Perez managed to get it going again to start from the pit lane. He then set off on a fantastic recovery drive to P5, earning himself the Driver of the Day award.
Both Bottas and Perez though are very much expected to be competing at the front along with their respective team-mates, and that must start at Imola with four drivers scrapping away for victory. That would make track position and strategy even more pivotal, but more importantly, confirm that there are more than two contenders for the World Championship.
Another major positive to take away from Bahrain was the midfield pack – it is clear that the teams have indeed taken a step closer to Mercedes and Red Bull. The last of the classified runners Mick Schumacher in P16 was lapped only once, while Kimi Raikkonen in P11 and all ahead were not lapped at all.
Like 2020, the midfield battle this season once again looks extremely unpredictable.
Bahrain suggested that McLaren, Ferrari and AlphaTauri are at the head of the pack – it was a fantastic first outing of 2021 for Lando Norris who crossed the line P4 for McLaren, though without the damage sustained from an early collision with Norris' team-mate Daniel Ricciardo, Pierre Gasly would surely have been in the hunt for P4 in the AlphaTauri.
For Ferrari it was a clear step forward. P4 on the grid for Charles Leclerc became P6 in the race, while Carlos Sainz made it a double-points finish.
Imola officials want to see Ferrari on form at their first home race of 2021, and the opening round suggested that the Scuderia could indeed pull out a result.
There are also plenty of wildcards in that midfield. Fernando Alonso looked as good as ever upon his return to the series with Alpine before a sandwich wrapper in the brake duct cost the Spaniard a chance of significant points.
Yuki Tsunoda meanwhile put his attacking style on full show with some impressive overtakes on the likes of Alonso and Lance Stroll. A poor start cost the rookie early positions, but the way he fought back to finish P9 and score points on debut shows exactly why Red Bull and Honda rate him so highly.
With that crucial first-race experience now in the bag, Tsunoda could pull off a real surprise at the Made in Italy and Emilia Romagna GP.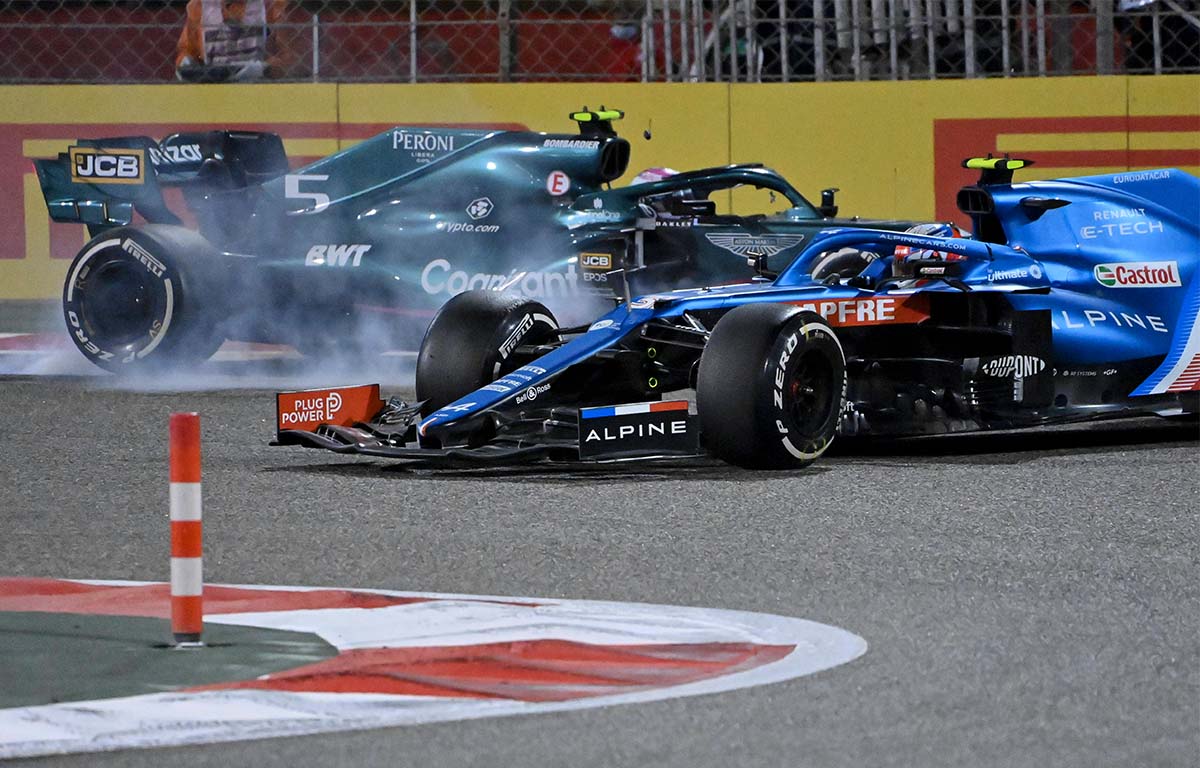 Check out all the latest Sebastian Vettel/Aston Martin merchandise via the official Formula 1 store
A driver though who is in desperate need of confidence and momentum is Sebastian Vettel. The four-time World Champion endured a nightmare Aston Martin debut which begun with Q1 elimination and ended with P15 in the race, all while team-mate Stroll cracked the top 10 in both qualifying and the race.
It was the last thing that Vettel needed as the critics grew louder, but with a positive Imola showing he can go some way to silencing them.
Having Mercedes power for the first time it was thought would be a boost for Vettel, but over at Ferrari their engine is looking much improved as advertised, and that of course was also good news for Alfa Romeo who look to be back in that midfield dog fight.
Raikkonen and Antonio Giovinazzi narrowly missed out on the points in P11 and P12 respectively, but heading to Imola they are very much in the conversation.
As for the other Ferrari-powered team Haas, well Bahrain was a disaster. Nikita Mazepin must have been going dizzy with the spins, the last of which in Q1 wrecked several key laps for his fellow drivers. His race then did not get past Turn 3 as he spun into the wall.
Branding it "the worst day of his life", Mazepin needs to just focus on finishing the Made in Italy and Emilia Romagna GP.
The VF-21 is not fast enough to challenge another outfit, but as his team-mate Mick Schumacher proved in Bahrain, the best thing to do in this situation for both rookies is to just quietly make it to the finish line with no hiccups.
At a stretch Haas see Williams as the only team they could challenge in 2021. While George Russell was racing his rivals throughout the Bahrain GP, points still seem a step too far for Williams in normal conditions.
Of course Russell famously threw away a chance at points last season in Imola, so this time around the Briton very much has a point to prove.
Follow us on Twitter @Planet_F1, like our Facebook page and join us on Instagram!