In defence of Grosjean: he deserves his seat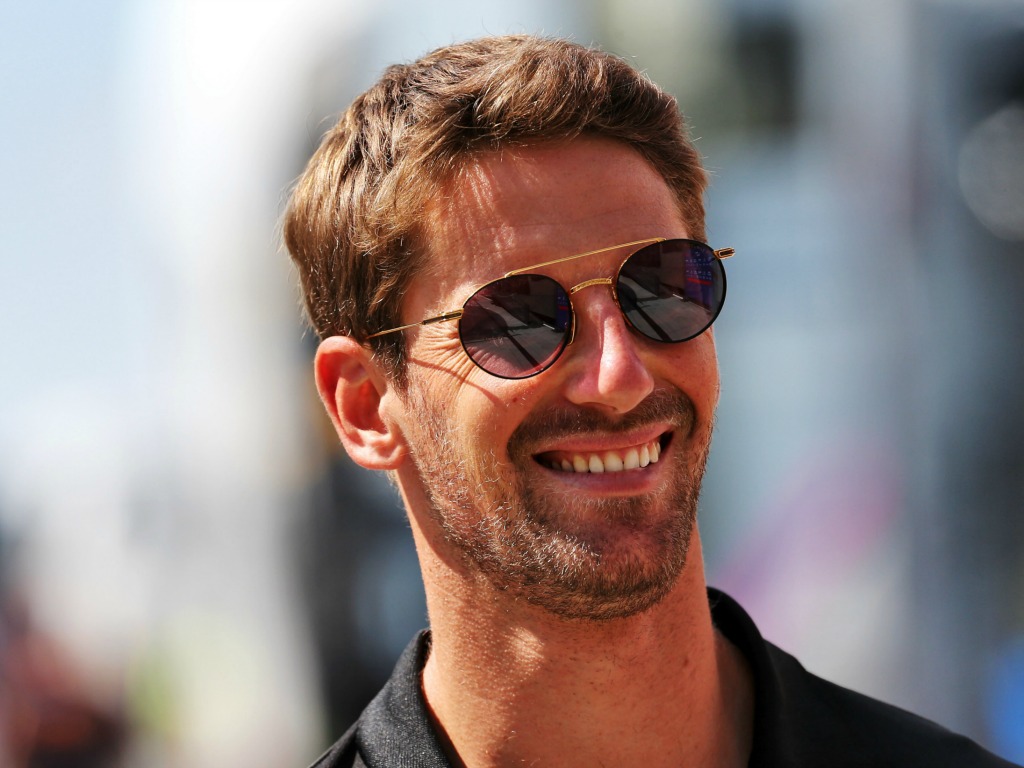 When Haas announced their decision to re-sign Romain Grosjean for the 2020 season rather than go for Nico Hulkenberg, it would be an understatement to say that it raised many people's eyebrows. 
The Frenchman has endured a difficult couple of seasons and, as his points tally has suffered, so too has his reputation.
So much so in fact, that he's now considered by many to be unworthy of a seat on the grid at all, let alone ahead of Hulkenberg, which is, quite frankly, unfair.
Now, dear readers, before you head to the comments section to tell me what for, hear me out.
Outright Pace
Raw speed isn't the only thing a driver needs to make it in Formula 1, but it's pretty damn important, and it's something that Grosjean has never lacked. Just look at his qualifying record against team-mates.
When he returned to the grid in 2012, after nearly walking away from motorsport three years earlier following a difficult first season in F1, he had former World Champion Kimi Raikkonen to contend with at Lotus Renault.
While he, of course, had his race day struggles that season, including a race ban following various first lap incidents, his impressive outright pace was immediately clear.
On Saturdays, Grosjean was more than a match for Kimi, winning the head to head battle 11-7 in his first season, qualifying P3 twice and P2 in Hungary. For a 24-year-old driving the fourth-best car on the grid, this was mightily impressive.
Over the course of two seasons together, he and Raikkonen would end up drawing the qualifying head to head battle 18-18, not counting the two race weekends that the latter didn't compete him.
What's perhaps more impressive is that, to this day, Kimi is the only team-mate Grosjean hasn't won that battle against. In two years alongside Pastor Maldonado, Grosjean humiliated him 29-9 on Saturdays, and he also prevailed 13-8 over Esteban Gutierrez in their one season together at Haas.
Kevin Magnussen has proved much sterner opposition but Grosjean yet again has a superior qualifying record, currently leading the Dane 30-27 in their third season as team-mates.
Ability under pressure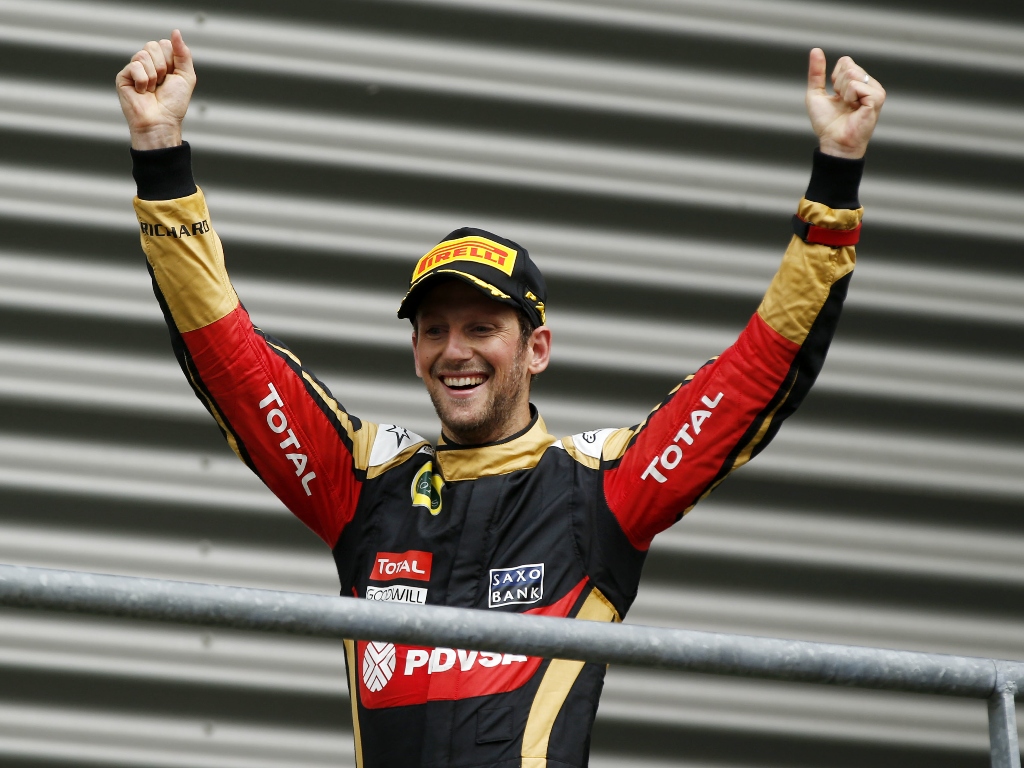 Grosjean has been under immense pressure for large portions of his career in Formula 1; admittedly, it has often been his own fault, but the fact is, he's still here, which is more than can be said for countless other drivers.
When he received his race ban in 2012, he was undoubtedly the most unpopular driver in the sport, with Mark Webber dubbing him a nutcase and most considering him unworthy of a place in the sport.
Upon returning from his ban, there was little to suggest that they were wrong, as he retired from three more races before the end of the season, failing to finish higher than P7. Nevertheless, he retained his seat for the 2013 season and came back determined to prove himself.
He did exactly that, enjoying his best season in the sport by far, getting six podiums and scoring 132 points, comfortably outperforming team-mate Raikkonen in the second half of the season.
In the final six races, he was in stunning form, proving to be the only driver on the grid able to fight the Red Bulls, shown by his P2 finish in the USA, where he held Webber off with impressive defensive driving.
The pressure has only increased on him since then, as the cars he's been in have got worse and worse. In 2015, driving for a Renault team under immense financial pressure, Grosjean drove one of his best-ever races to take the 1oth podium of his career in Spa.
Just a year later, after taking a huge risk to leave the French team for American newcomers Haas, he finished P6 in his first race despite a chaotic build-up to the race, as he explained on theplayerstribune.com:
"We didn't get a lot of laps in pre-season testing so we had barely any info on the car going into Melbourne. Then it rained on Friday, so no laps. We didn't even know if the radio worked.
"Then Saturday, we finally got out of the garage and someone hit us in the pit lane. We had to change the floor of the car and we missed even more time.
"Then qualifying was a disaster because F1 had implemented that new, ridiculous elimination-style quali that ended up getting removed a few weeks later. Remember that? Anarchy, man, anarchy.
"But then Sunday happened. And the race ended, and we were in sixth place."
In 2018, he was enduring his worst ever full season in the sport, failing to score a single point in the first eight races and again was considered not good enough by many. Once again, he put a proverbial middle finger up to his critics by storming to P4 in the next race in Austria, the team's best-ever result.
Right now, Grosjean again has a huge number of doubters who believe Nico Hulkenberg is far more serving of his seat, but that won't bother him. Unlike Hulkenberg, the Frenchman has 10 podiums to his name, let alone one, and he got many of them at points when the world seemed to be against him. Expect him to respond to the pressure equally well this time.
A team player
"A team player? Have you heard him on the radio?!" I hear you ask. Well yes, granted, Grosjean has turned into a bit of a whiner in recent times, but behind those complaints is a guy whose been instrumental to Haas solving their problems this year.
The 33-year-old was unhappy with the upgrades brought to the car in Barcelona, and as his and the team's poor form proved his suspicions right, he asked for his car to be reverted to the original, Melbourne spec.
After originally being reluctant to do so, Gunther Steiner eventually granted Grosjean his wish, and both team and driver have reaped the rewards since, with Grosjean's form improving and the team beginning to solve their many issues.
"Romain was a big part of getting the understanding of why we are wrong with the car at the moment. He was a big help," Steiner said to Motorsport.com.
If you'd like a more obvious image of Grosjean being a team player, just go back and look at the video of him comforting his mechanic after the monumental pit-crew f*** up at the Australian Grand Prix in 2018. Looks like a guy you'd want in your corner, right?
Nice touch, @RGrosjean 👏#AusGP @HaasF1Team 🇦🇺 pic.twitter.com/kmgm5M8mht

— Formula 1 (@F1) March 25, 2018
He perhaps put it best himself when speaking about his thought process upon joining Haas:
"My goal as a driver changed a little bit," Grosjean said.
"I wanted to know, How can I make sure this team, this group of people at Haas, are better in five years than they are today?"
Well, there you have it. I've said my piece. Sure, you can't just judge a driver on his best moments, but at the same time, you can't just judge them on their worst ones and, balancing the two out, Grosjean more than deserves his place on the grid for at least another year.
He will admittedly need to drastically improve his form if he's to prove his many haters wrong, but as I said, he's done it before, and who's to say he can't do it again? Well, probably quite a lot of people, but I'm not one of them.
Finley Crebolder
Follow us on Twitter @Planet_F1 and like our Facebook page.