Is it the beginning of the end for Kimi Raikkonen?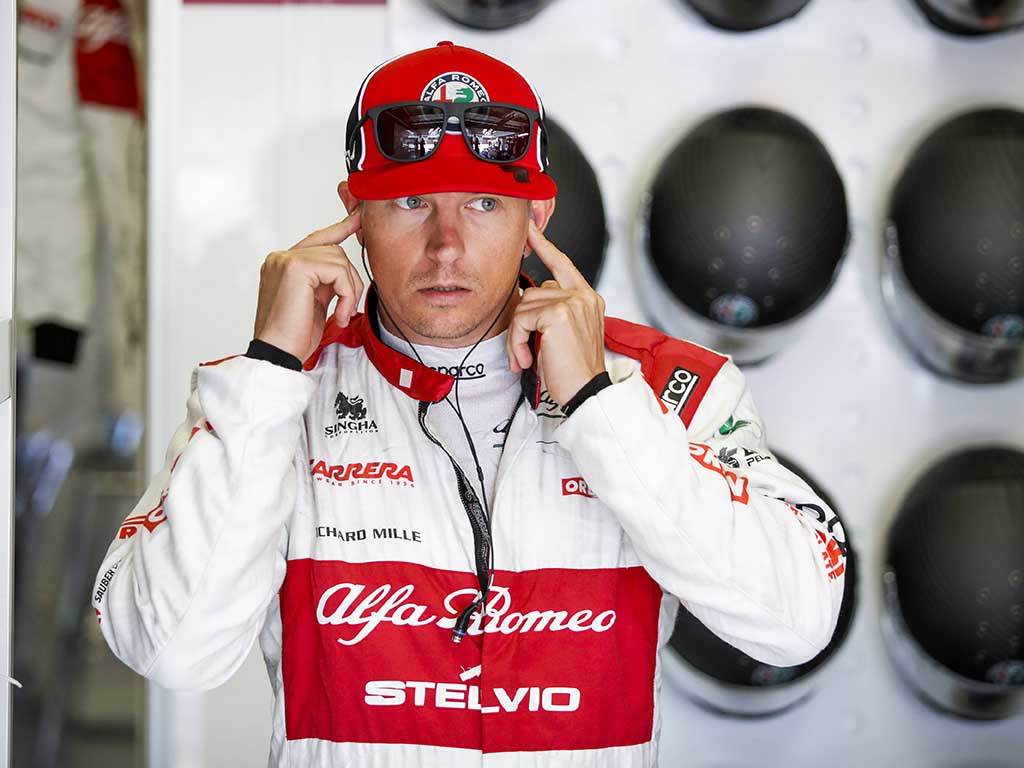 Kimi Raikkonen has been in F1 for longer than many imagined. However, the early stages of the 2020 season suggest it may be his last…
There were doubts that he'd ever return to the grid when he left after a first spell that saw him become a World Champion all those years ago. He opted to come back aged 32 and, after impressing at Lotus, has had a somewhat difficult time ever since.
After being dropped by Ferrari at the end of 2018, he stated that he'd retire when he was no longer enjoying himself. That time looks to have finally come.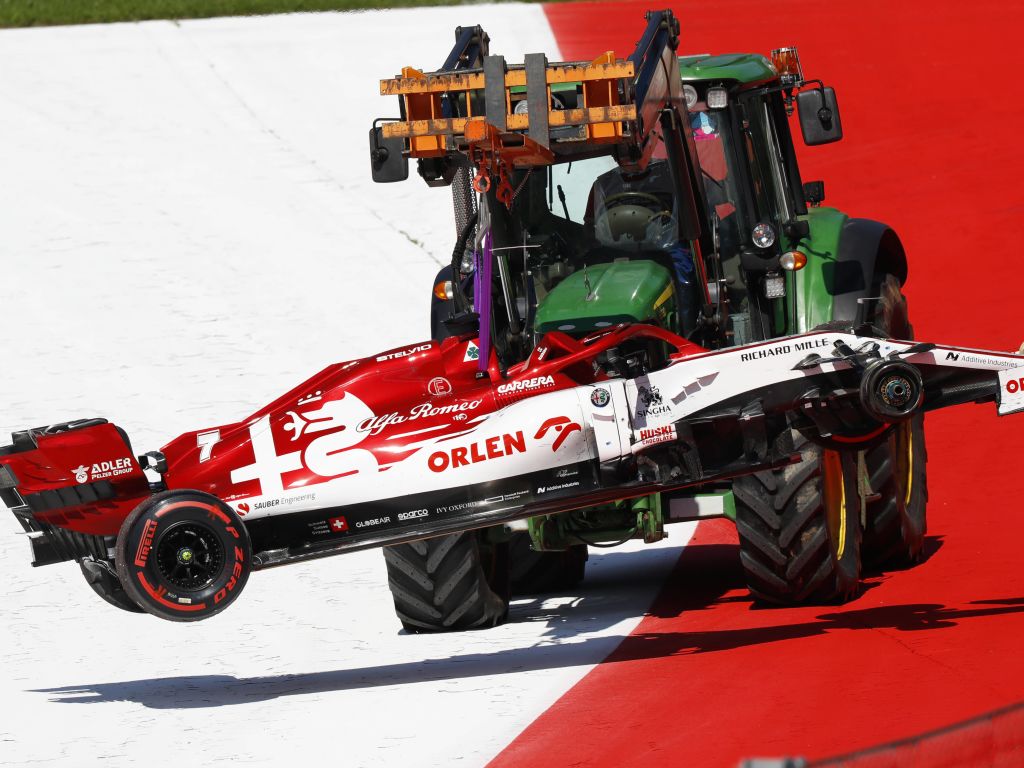 The second season of Netflix's Drive to Survive ended with a montage of drivers and team principals giving some dramatic sound bites – "I want to push myself against the best", said Daniel Ricciardo; "Diamonds are made under pressure", said Lance Stroll. As for Kimi?
"It's more like a hobby for me so obviously I don't need to do it if I don't want."
While rather amusing given the context, it's also extremely telling. He doesn't care about money, wins or podiums. He's just sticking around because it's something for him to do. Nothing more.
However, something is obviously only a hobby for someone if they're enjoying it. Otherwise, it becomes a laborious task they're bound to quit. The tennis racket I haven't picked up for a good year or so can back that up.
The key question therefore is, is Kimi still enjoying his time in F1? We, of course, don't know for sure, but if we were to hazard a guess, we'd say no.
During his time as Sebastian Vettel's helper at Ferrari, he could still at least fight for podiums and the occasional win. At Alfa Romeo last year, he was at least in the mix for points. This year, that hasn't been the case.
The Finn has been stuck in what is arguably the worst car on the grid. He hasn't made it out of Q1, hasn't scored a single point and has only come close when chaos has ensued ahead of him.
It doesn't look like much fun, and at Silverstone, he gave us his most blatant indication yet that his patience is wearing thin with an irate radio message.
Sky Sports F1: "We are very, very, very, very, very, very, very, very, very, very, very, very, very, very, very, very sorry."#BritishGP🇬🇧 #F1pic.twitter.com/EdHxBfO6hU

— Planet F1 (@Planet_F1) August 2, 2020
His driving too suggests a lack of motivation. While he's been given poor machinery, he hasn't even managed to get the upper hand on his team-mate, Antonio Giovinazzi, like he did last year.
Giovinazzi has qualified ahead of Raikkonen three out of four times so far this season, has finished the race ahead of him twice and, unlike the 40-year-0ld, has points on the board already.
As Kimi showed last year, in which he scored 43 points to the Italian's 13, when he's fully up for it both mentally and physically, he's more than capable of getting the better of him relatively comfortably. The fact that the pendulum has now swung the other way indicates that that's no longer the case.
Perhaps he's struggling physically after his hiatus during the pandemic, but it seems more feasible that he simply isn't up for the fight anymore. Given he has spent most of his almost 20-year career in the sport battling at the front, it's perfectly understandable.
Raikkonen walking away is made all the more likely by the fact that there are various other drivers who could potentially fill his seat next year, drivers who Alfa Romeo would perhaps rather have on-board. Even if he wants to stick around, he may not get the choice.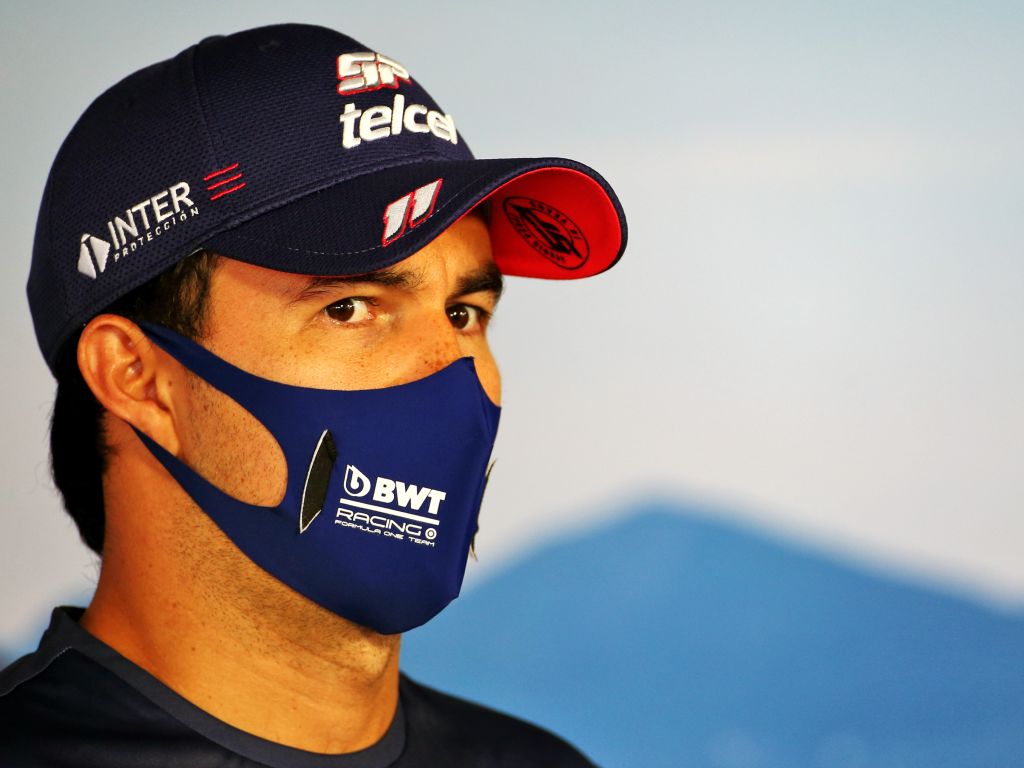 While Mick Schumacher is constantly linked with the team, it would be the Ferrari development driver seat that Giovinazzi currently occupies that he'd most likely take.
Sergio Perez is the man who may well take Raikkonen's place. The Mexican looks set to be dropped by Racing Point/Aston Martin as they're close to signing Vettel, and he has already confirmed he's been approached by another team. The general consensus is that that team is Alfa Romeo.
He drove for them when they were Sauber and, alongside the arguably less appealing Haas, they're the only team where he could feasibly take a seat next year. The Red Bull teams are the only other ones yet to all but confirm their lineups, and it's unlikely they'd look outside their current group of drivers.
It's not unfair to say that he is a far more appealing option for Frederic Vasseur and co. While Kimi is past his prime, there's nothing to suggest that is the case for Perez. 2019 was a solid year for him, and he was the better of the two Racing Point drivers this year before testing positive for COVID-19.
Even if Checo doesn't end up there, a strong case could be made for Nico Hulkenberg also being a preferable lead driver for the team. He too is considerably younger and again is arguably still in his prime years.
It's by no means certain that Raikkonen would choose to renew his contract with his current employers if given the chance. If there's no offer on the table, it's even less likely that he'd actively seek out a new team, especially with so few seats available.
It's Iceman v Iceman Jr on the karting track as Kimi takes on son Robin 👀 👨‍👦🙂

🎬 Minttu Raikkonen (Instagram Stories)#F1 pic.twitter.com/oLC5mM1nUW

— Formula 1 (@F1) June 24, 2020
It's far too early to suggest that he's lost his touch. We're just four races into 2020, and 2019 was a decent season for the Finn.
What's it's not too early to suggest is that he's no longer getting much out of being in F1. He has money, he has wins, he has a title. As he said himself, all he wants is fun.
Given that, at face value, the most fun he's had in the last few months was when he was racing his son in go-karts, we may well currently be witnessing the Iceman's swansong. While it may not turn out to be the best, let's just hope for a few more highlights before he gives the paddock his last "bwoah".
Finley Crebolder 
Follow us on Twitter @Planet_F1, like our Facebook page and join us on Instagram!