Is Verstappen's arrogance a help or hindrance?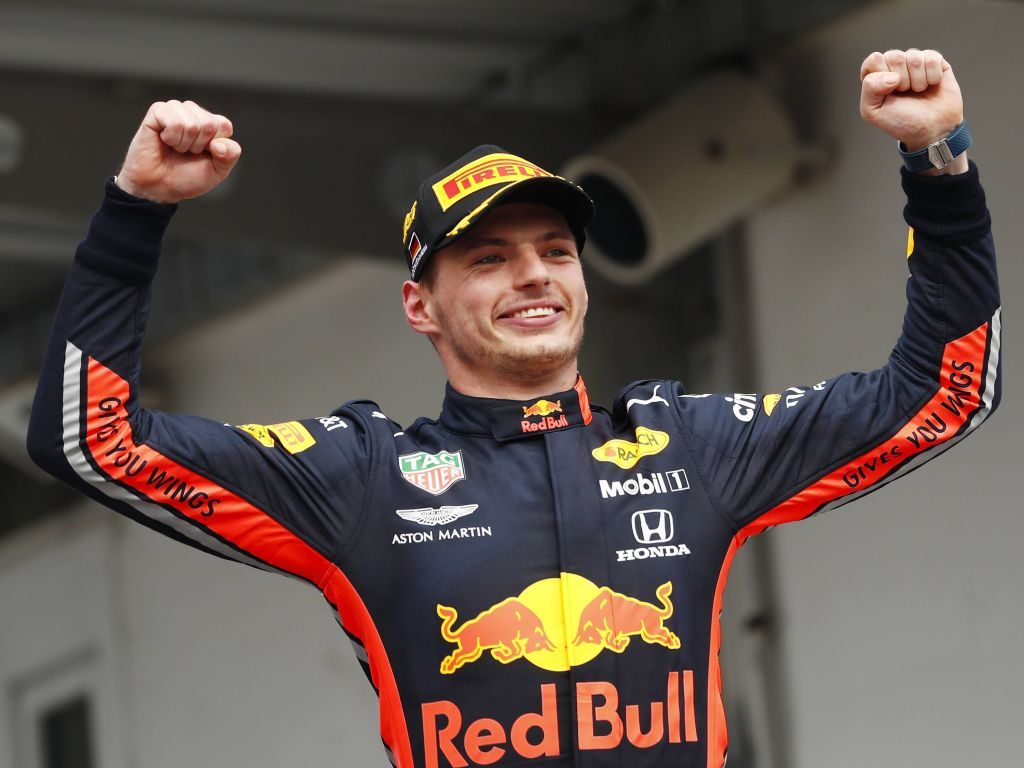 There are many things that Max Verstappen has in abundance; talent, fans, podiums, pace, passion. Oh, and arrogance. Lots of arrogance. 
When he burst onto the scene as a bright-eyed 17-year-old, the only thing that gave away his age was his baby face. He seemed unconcerned by the pressure, unawed by the esteemed company with an unrelenting belief in his own abilities.
Five years on though, and that belief has come back to bite him on various occasions; just look at the penalty-inducing press conference after qualifying in Mexico. This begs the question, is his arrogance a help or hindrance, both for himself and the sport?
Help
He may be getting a lot of flak at the moment, but the fact remains that, for a 22-year-old, he's achieved a remarkable amount already.
In his first season on the grid, many believed he was too young. When he hit Romain Grosjean at the Monaco Grand Prix, Felipe Massa dubbed him as "pretty dangerous", adding that "experience counts in F1". The Dutchman simply shrugged off the criticism though, pointing to Massa's similar incident with Sergio Perez the previous year before saying "what happened will not change me as a racing driver".
This is a philosophy that Verstappen has kept ever since. His toughest spell came at the start of 2018 when, in his second full season at Red Bull, he was involved in incidents in five of the opening six races. Most were his fault.
By the end of the Monaco Grand Prix, he was 37 points behind team-mate Daniel Ricciardo and had countless critics saying he had to change his style if he wanted to succeed in F1. "He's too impatient," said Helmut Marko. "He needs to learn from his team-mate", said Christian Horner. Did Verstappen listen? Nope. How did that work out for him? Pretty darn well.
In the year between the 2018 and 2019 races in Monte Carlo, Verstappen didn't once finish a race lower than where he started it, taking 11 podiums and two wins before getting two more in Austria and Germany this season.
He achieved this incredible run of form the only way he knew, driving to the absolute limit, pulling off some incredible, if aggressive, overtakes and showing blistering pace. Would he have done as well if he listened to critics and changed his style? Probably not.
Even when his arrogance doesn't help him out on the track, it's hard to argue that it's not good for the sport. In an era dominated by two corporate giants in Mercedes and Ferrari, and two seasoned, media-trained drivers in Lewis Hamilton and Sebastian Vettel, things off-track can often seem rather dull. Having a head-strong youngster throw himself into the mix, challenging them and rubbing them up the wrong way in the process, is something most fans love to see.
Hindrance
While it may have proven to have worked out pretty well for him on track, there are unquestionably times where Verstappen has been made to pay for his arrogant nature.
The "red mist", as Ross Brawn calls it, has descended on the Dutchman various times. An early example of this was at the start of his second season in the sport. Verstappen was angry that strategy had led to him being behind Toro Rosso team-mate Carlos Sainz, who he believed he was vastly quicker than. He tried to pass the Spaniard with three laps to go and ended up spinning and losing a position.
It's off the track, however, where his attitude has mainly come back to bite him, with the most obvious example of this being in the post-qualifying press conference in Mexico.
Replays had shown that the Red Bull driver ignored yellow flags on his final lap in Q3, failing to slow down when passing the crashed Mercedes 0f Valtteri Bottas. He initially seemed to have got away with it, but the stewards decided to investigate and subsequently penalise him following his comments to the press.
Ladies and gentlemen, Max Verstappen. pic.twitter.com/KMr4LKx4v1

— Carlos Manuel (@manueltrr) October 26, 2019
With his 'Yeah I ignored the rules, so what?' mentality to the press, he threw away his pole position and the hopes of a win with it. Marvelling in the fact that even his second-best time would have got him pole, he felt no need to apologise or even try to deny his mistake, failing to consider that the FIA would do more than delete his illegal lap time.
Perhaps a bigger concern though, were his dismissive comments regarding safety – "Do we have to go there? To safety? I think we know what we are doing" – painted the picture of a man who is so confident in himself that he doesn't worry about crashing or making mistakes.
This is an attitude that could endanger himself and his colleagues. If he made a mistake on his final run when passing the Mercedes wreckage, himself, Bottas and the marshals assisting the Finn could have been in serious danger, and that is quite simply not good for himself or the sport.
It's undeniable that Verstappen would benefit from some humility. With it, he'd probably have picked up some better results at times and would be more popular throughout the grid.
The fact is, though, he's not in F1 to win popularity contests – he's in it to win races. He's never crumbled in the face of criticism or listened to said critics and, as his pre-summer break form showed, that works out just fine for him.
At 22 he's obviously not the finished article, but who was at that age?
Michael Schumacher at 22 was more arrogant if anything and made equally big, if not bigger mistakes, and his career ended with a stacked trophy cabinet.
As Verstappen matures, he'll most likely learn his lesson and cut out the mistakes and rash comments typical of a youngster. If so, his unwavering self-belief is likely to prove to be another weapon in his ever-growing arsenal.
Follow us on Twitter @Planet_F1 and like our Facebook page.