Winners and losers from Italian Grand Prix qualifying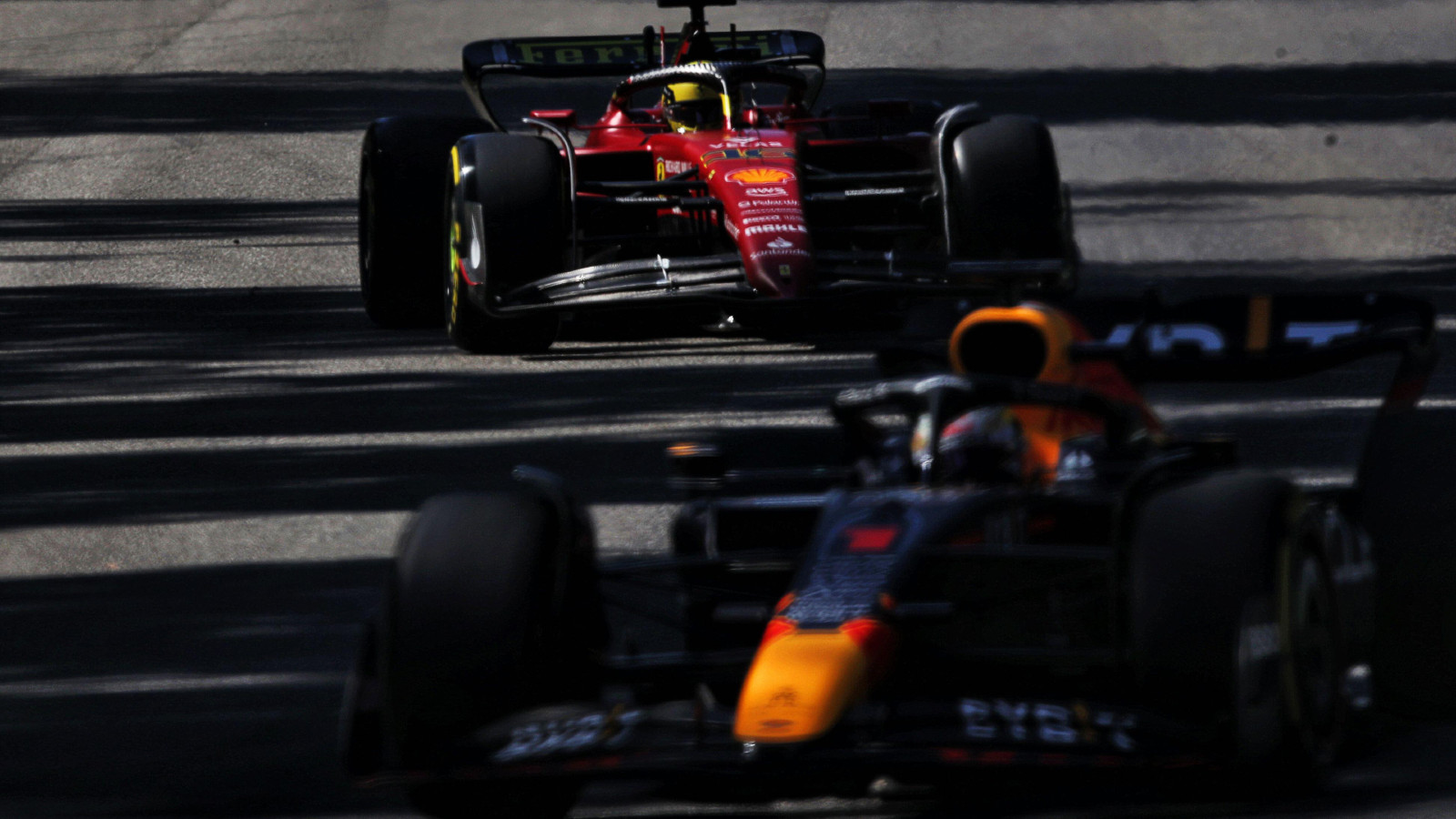 Charles Leclerc kept it simple in qualifying to claim pole position for Ferrari's home race at Monza, pipping Red Bull's Max Verstappen.
With grid penalties galore affecting half of the field at Monza, Leclerc went out on track with the simple goal of going quickest – doing so by just over a tenth of a second over title rival Verstappen.
The Dutch driver will serve a five-place grid penalty for Sunday's race, which means it is Mercedes' George Russell set to line up alongside the Ferrari, with McLaren's Lando Norris in third place.
With the Red Bull drivers, Ferrari's Carlos Sainz and Mercedes' Lewis Hamilton all starting out of position, Monza's race day is set for plenty of action and overtaking. Here are our winners and losers from a tense day at the Italian Grand Prix.
Winners
Charles Leclerc

It would have been quite easy to take a relaxed approach to qualifying given his team-mate and both Red Bull drivers had grid penalties looming over them, but Leclerc took encouragement from the cheering tifosi to win the qualifying battle at Monza.
It seems inevitable that at some point in the not-too-distant future Leclerc's mathematical chances of title victory will disappear, but the Monegasque driver is not going down without kicking and screaming.
Given the pace of the Ferrari relative to the Mercedes, Leclerc likely is not too worried about Russell or Norris just behind, but will be keeping a close eye on Verstappen's progress – just how long will it be until the reigning World Champion catches up?
Three years ago, Leclerc weathered race-long pressure from Lewis Hamilton to win around the Monza circuit and deliver a monumental victory to follow up on his Spa win the week before – it is likely a 2022 victory will need a similarly steely drive.
Max Verstappen

In a role reversal from the French Grand Prix, Red Bull have gone in a different set-up direction with Verstappen. On that occasion, Verstappen ran with a lower downforce set-up to apply pressure to Leclerc – a decision that became irrelevant when Leclerc crashed out by himself.
For this weekend, Verstappen is running with marginally more downforce on his RB18 – a move that slightly hampers his straight-line speed but with the potential for slightly better tyre life.
It is an unusual departure from Red Bull, who usually opt for the lower downforce set-up, and it makes Verstappen's life a little more difficult in terms of wheel-to-wheel battling down Monza's long straights – particularly with the DRS effect practically negligible due to the tiny rear wings.
But given the fact Red Bull have managed to get another internal combustion engine into Verstappen's pool ahead of less straightforward circuits such as Marina Bay and Suzuka, seventh place can still be regarded as a decent starting place.
However, of all the circuits at which starting in the mid-pack is particularly perilous Monza is certainly one of the worst, due to that incredibly tight and narrow Rettifilio chicane…
Lando Norris
Qualifying seventh and winning the 'best of the rest' qualifying battle between Mercedes, Red Bull and Ferrari, Norris comfortably made it into Q3 and then beat his team-mate Daniel Ricciardo by three tenths of a second.
As a result of penalties, he moves up to third place to set himself up for a tense race as he will aim to hold slightly quicker cars behind him.
Last year, the McLarens proved impossible to pass at the head of the field but with the regulations significantly overhauled in the 12 months since, just how easy will the likes of Verstappen, Hamilton, Perez and Sainz find it to come back through?
An honourable mention must be given to Ricciardo too as he finished in eighth after making it through into Q3 – a meritorious qualifying, even if it is the same circuit at which he did well last season only to be anonymous everywhere else.
Nyck de Vries
The Mercedes Formula E champion of last season has finally got his Formula 1 chance as he has stepped into the Williams seat to replace the ailing Alex Albon.
It is no straightforward task for the Dutch driver either as he had to step into the FW44 with just one practice session to get used to the car, after taking part in FP1 in the Aston Martin.
Just a tenth off Nicholas Latifi's pace in FP3, De Vries went on to make it through to Q2 at the first time of asking – something the much more experienced Latifi could not manage.
While he went on to make a mistake in Q2, locking up and costing himself any chance of progressing further, it was an impressive showing from a driver with less-than-ideal preparation – the perfect demonstration from De Vries at a time when the 2023 race seat is up for grabs.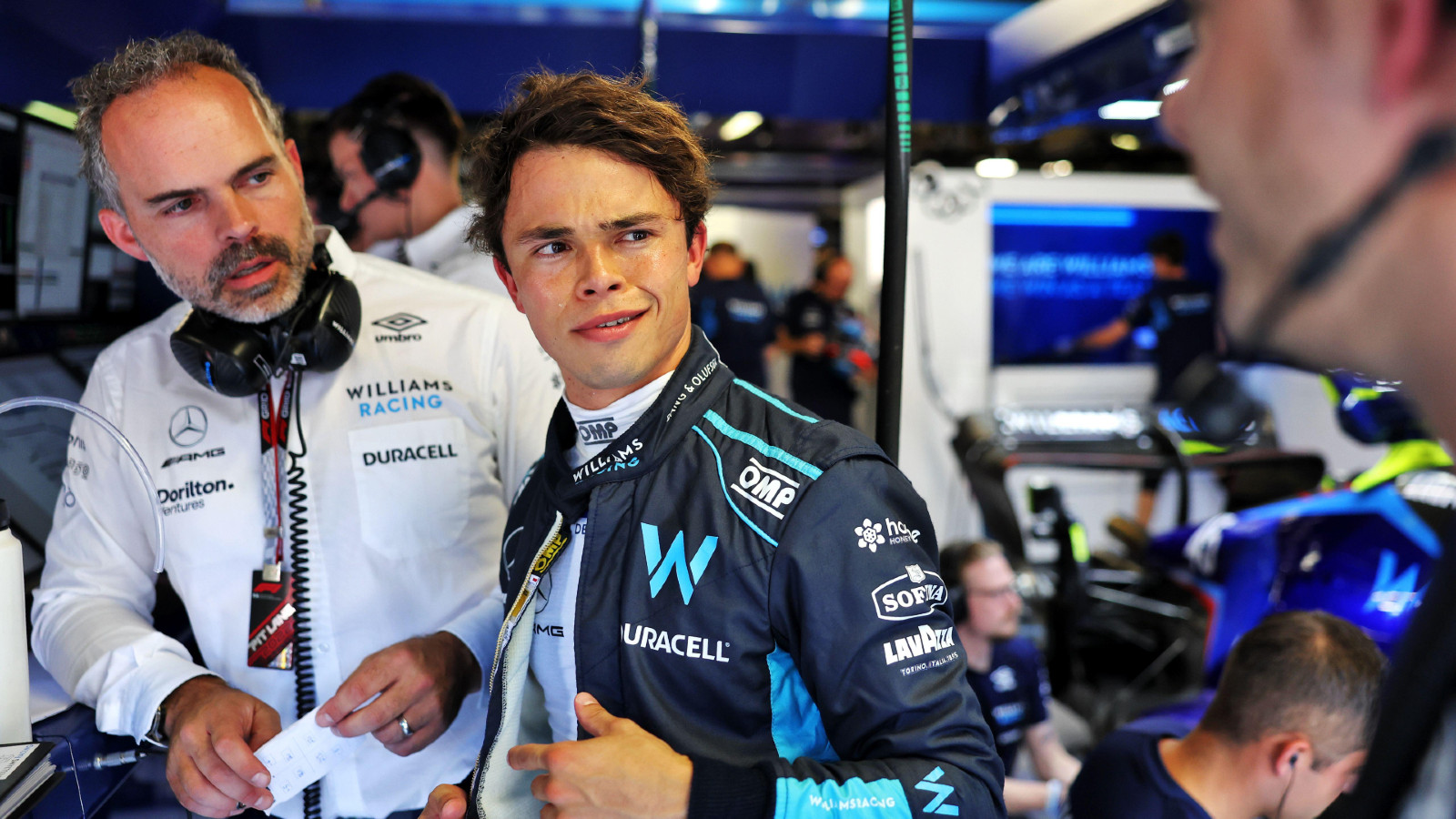 Losers
Lewis Hamilton

With the W13 far from the strongest car on the grid when it comes to straight-line speed, Hamilton starting from the back of the grid means he is set for a tough race on Sunday.
Admitting himself he is likely in for a "frustrating" race, Hamilton's chances of claiming that elusive win to continue his enviable record of victory in every season he has raced are extremely slim – he is expecting to end up in a DRS train that could hamper his progress forward.
However, something to take heart from is Hamilton's comment that he was reasonably pleased with the handling of the car – most of his time loss to the front-running pace is coming in the third sector.
Haas

Haas replicated their 2021 miseries by placing last and second last in qualifying as Kevin Magnussen finished 19th and Mick Schumacher 20th.
Schumacher's struggles have been exacerbated by constant technical issues on his VF-22 after sitting out first practice as Antonio Giovinazzi drove his car.
Missing out on FP3 with a clutch issue meant he was always up against it at the start of qualifying, given his lack of laps in preparation.
"We've done very few laps and I think that's the main reason why the weekend has been compromised," Schumacher said afterwards.
"These things happen, it's nobody's fault. I haven't done any race runs yet so it will be a race with some improvisation."
Magnussen's qualifying was stymied by a lap time deletion, with his 1:22.399 being ruled out and preventing him from making progress into Q2.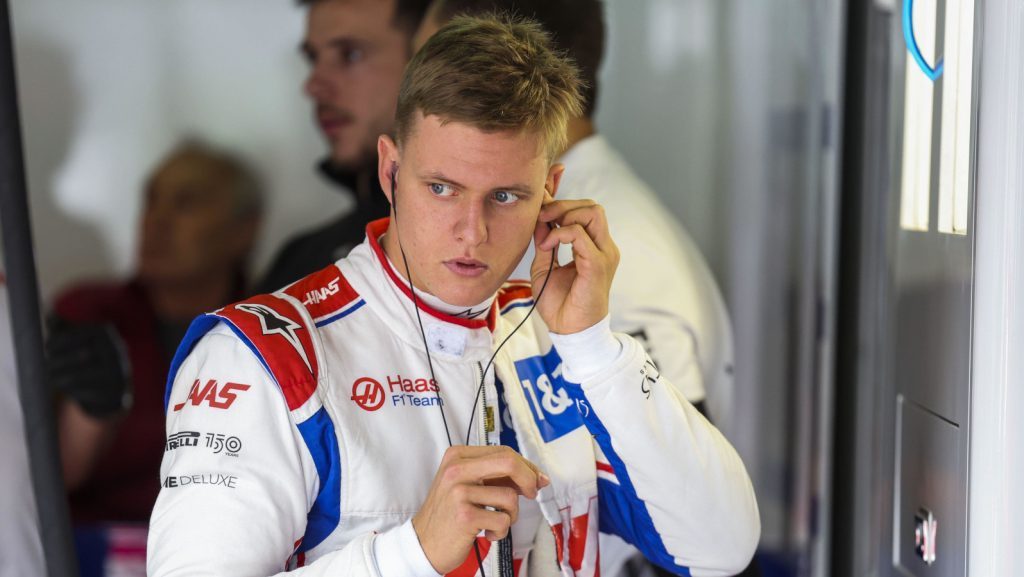 Nicholas Latifi
The Canadian driver is fighting for his career as the 2022 season enters its final stages and the Italian Grand Prix qualifying session represented a good opportunity to show why he is the right man to continue.
With an inexperienced team-mate (albeit with an illustrious CV) taking over Albon's car with minimal notice or preparation, one might have expected Latifi to at least outqualify De Vries given his comfort and experience with the FW44.
Instead, it was Latifi knocked out in Q1 as he struggled to slow his car into the first chicane, while De Vries sailed on into Q2 at the first time of asking.
De Vries is well used to the frantic and close scrapping of Formula E, meaning the tense wheel-to-wheel steeliness needed at the start of the Italian Grand Prix likely will not phase him too much as he starts in the top 10. Can the Dutch driver emulate some of his compatriot's success and stamp his authority over Latifi on race day?
F1's penalty system
After the Belgian Grand Prix qualifying session, we pointed out the raft of penalties applied that weekend were "an outlier" due to several drivers incurring penalties at the same time.
Two races later, the teams have proven that statement wrong, as even more drivers are taking grid drops for this weekend – the teams taking note of the possibility of overtaking at Monza and taking the opportunity to fit new engine components as they deem necessary.
Again, it has made something of a mockery of qualifying, with the battle for pole position neutered by the looming grid drops. As the season wears on, and teams need to take more penalties as they fit more components, it actually appears like this ridiculous display might happen more often than not in the final races.
A solution must be found – one that strikes a balance between serving as a proper deterrent for the teams without affecting the spectacle of the race weekend significantly.
Our suggestion from Spa was that teams taking a grid penalty for a change of engine components can only score half constructors' points with that car, and we see no reason why that suggestion cannot be implemented.