Ferrari won the Italian Grand Prix for the first time in nine years last season. This time, they'll need a miracle to make the Tifosi happy. 
In a poor 2020 season, the Italian team plummeted to new lows in Spa. On Saturday, they were relieved just to make Q2 after they finished P17 and P20 in FP3. On Sunday, they never looked remotely close to scoring points and spent the race fighting their customer teams, coming home in P13 and P14.
With the main weakness of the SF1000 its engine's lack of power, it looks like things will get even worse for the Scuderia at Monza, where straight-line speed is king. Both Charles Leclerc and Sebastian Vettel have tasted victory there before but with the current car, they'll be sitting ducks to the majority of the grid.
By the end of the weekend, the team may not even be in the top five in the Constructors' Championship. They're currently sat in P5 with 61 points and are seven behind McLaren in P3. However, they're far more likely to move down rather than up. This is because, while they falter, Renault fly.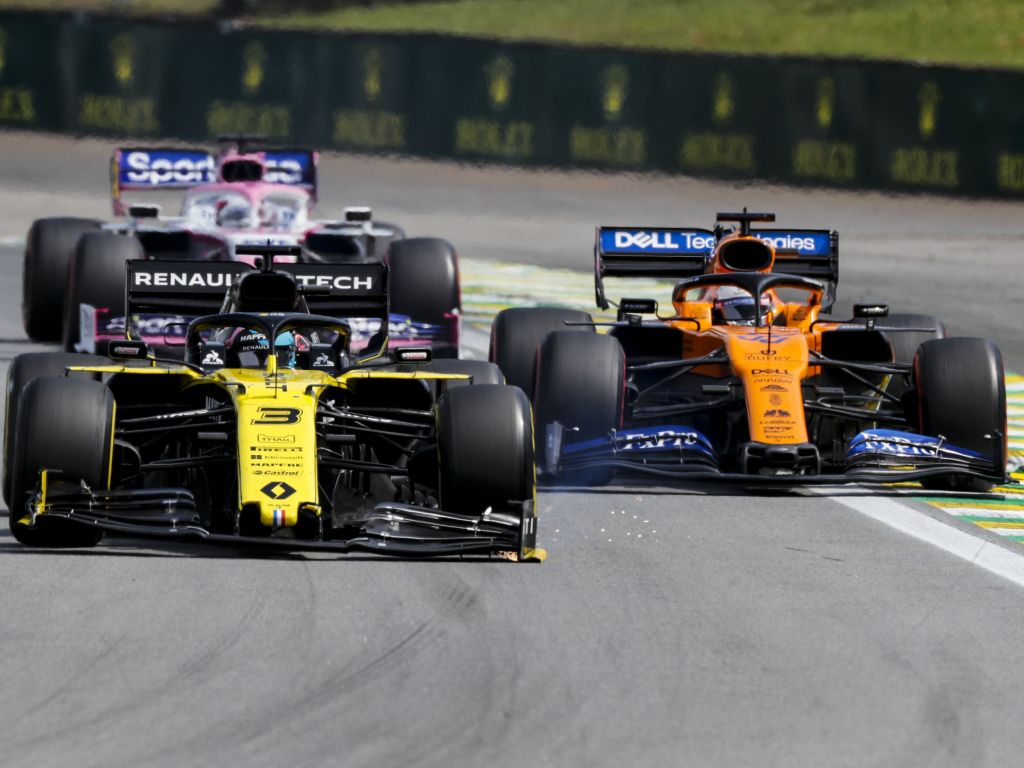 At Spa, the French team had the third quickest car on the grid. After starting P4, Daniel Ricciardo held onto the position with ease. Furthermore, on his final lap, he went purple on the timesheet and finished just three seconds behind Max Verstappen. Esteban Ocon meanwhile lost P5 to Alex Albon in the pits but re-took it from the Red Bull man on the final lap.
These results took them up to 59 points for the season, and they're now just two behind Ferrari and nine off of P3. With straight-line speed their strength, they'll be even better at Monza. Bearing that in mind, the top three in both the race and the overall standings will be the aim.
The gap between them and McLaren would admittedly be bigger if the British team had both cars running in Belgium. Unfortunately for them, Carlos Sainz suffered an exhaust failure on his way to the grid and therefore didn't start the race.
Lando Norris did enough to single-handedly keep them ahead of Racing Point in the standings by finishing in P7, just a second behind Albon. With two cars in the mix, expect the team to give Renault more of a run for their money in Italy.
Racing Point will be hoping to do the same. It was a largely disappointing weekend for the team at Spa as they started and finished the race on the edge of the top 10, scoring just three points. After looking like the second quickest team for so much of the season, they may well end up only fifth when it comes to points if they don't improve.
Pierre Gasly was a thorn in their side last time out, passing both Stroll and Perez in the late stages to secure P8 and a well-deserved Driver of the Day. He's been one of 2020's stand-out drivers and Daniil Kvyat has struggled to keep up with him. With Red Bull junior Yuki Tsunoda impressing in F2, the Russian will have to change that if he wants to keep his seat.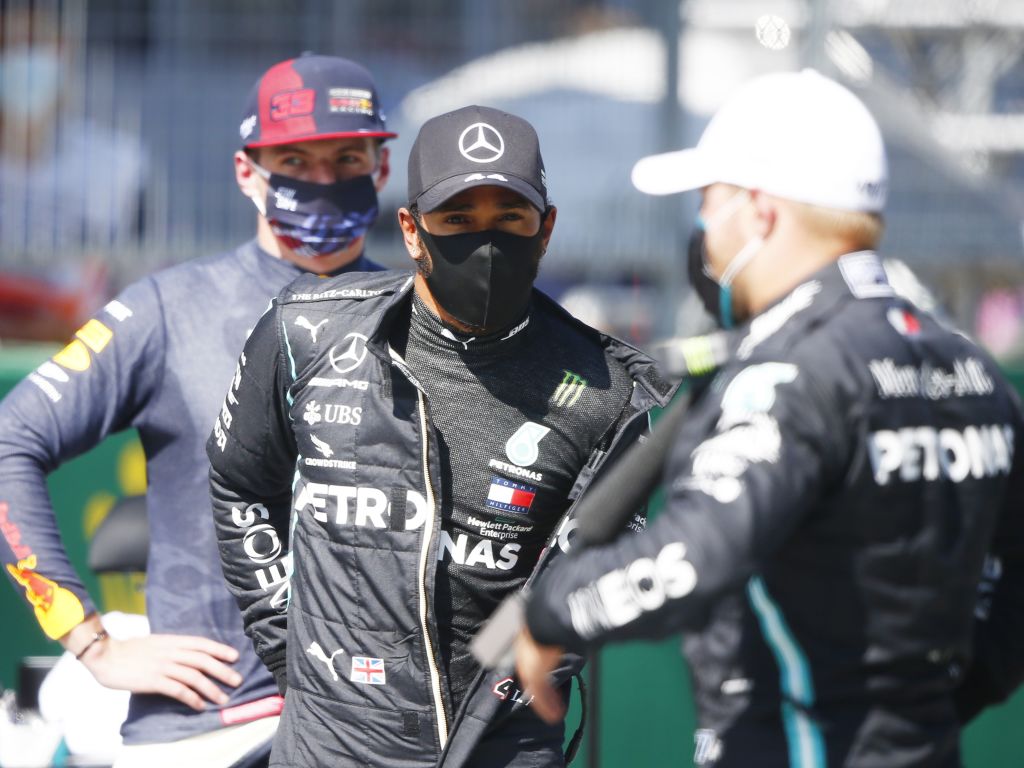 Perhaps with the exception of Ricciardo, none of the drivers in the above teams will be harbouring hopes of a podium, and that's because of how dominant the top three are.
It wouldn't be an exaggeration to say that Lewis Hamilton already has one hand on his seventh World Championship. That will bring him level with Michael Schumacher, and he's also only two victories off the German's record wins tally. Given that he was in a league of his own in Spa, it would take a brave man to bet against him taking a step closer to equalling both records.
In the same car, Valtteri Bottas is the man with the best chance of halting Hamilton's charge, but he looks less capable of doing so with each passing race. Instead, it seems that his battle for the rest of the season will be with Max Verstappen for P2 in the standings. Prevailing in it is the bare minimum Mercedes will be expecting of him considering his machinery.
The Dutchman is currently three points ahead of the Finn and a whopping 62 clear of the next closest man, his team-mate Alex Albon. After the race in Belgium, Verstappen admitted he found it boring being comfortably behind Mercedes and clear of everyone else. Unless Bottas struggles or Albon improves, his lonely days probably won't be ending any time soon.
After the last race, Hamilton commented on how difficult it must be for Verstappen having to do all his team's fighting at the front alone. This was a bit of a swipe at Albon, and the British-Thai driver will be keen to prove to everyone that he's more than just a tool used to test tyres for his team-mate's strategists as he was in Spa, and can join the battle himself.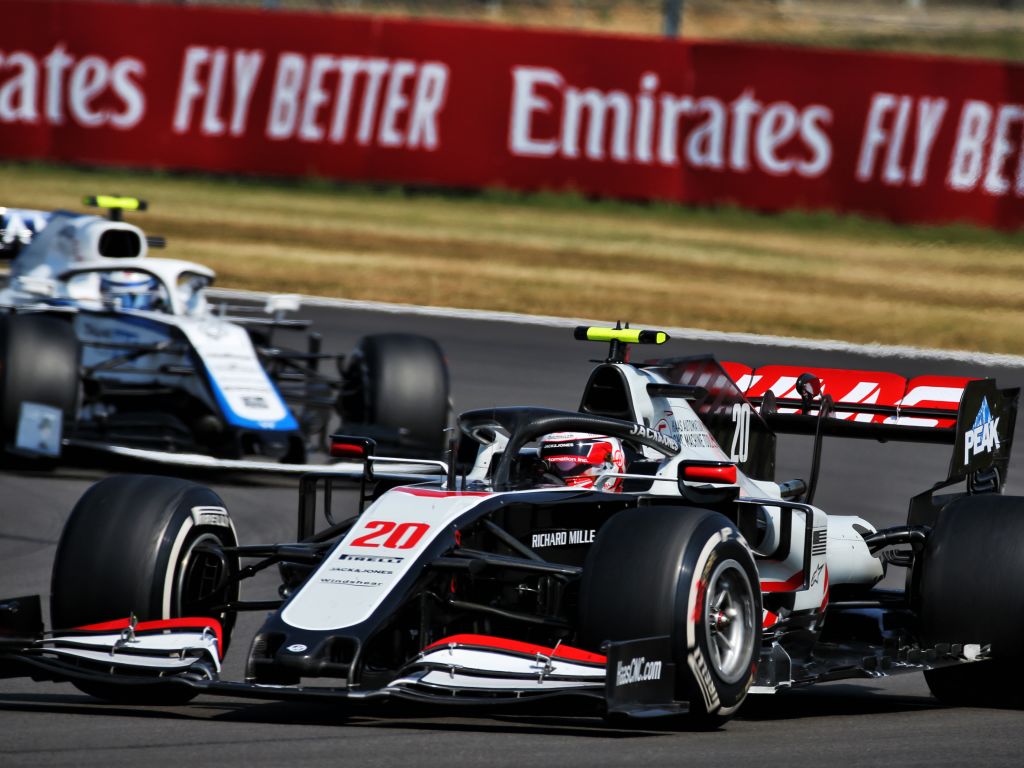 The one bit of good news for Ferrari is that, despite their woes, they don't have the slowest car on the grid. Mind you, they're not far off.
A clear representation of how far the Italian team has fallen came in Spa when the Alfa Romeo of Kimi Raikkonen overtook Vettel. Passing cars with an equally poor engine was about as good as it got for the Finn and co though and that will most likely be the same again. Still, if Antonio Giovinazzi avoids crashing this time, it will be an improvement.
The same can be said for Haas. Romain Grosjean had some fun fighting Vettel and Leclerc in Spa, but he'll have wished it was for higher places than P14. With a weak power unit supplied to them, there's little he and Kevin Magnussen can do but keep things clean and hope for some chaos ahead of them.
Given that Williams has a Mercedes engine, they'd hope to be quicker than Alfa Romeo and Haas at Spa and Monza.
George Russell's qualifying suggested that was the case but we never got to find out on race day as he was taken out by Giovinazzi's stray wheel. The British team is currently the only outfit yet to score a point in 2020. The straights of Monza may provide them with the best chance to change that – it's a chance they can't afford to squander.
Follow us on Twitter @Planet_F1, like our Facebook page and join us on Instagram!