Italian press lambast Vettel and Leclerc's 'stupidity'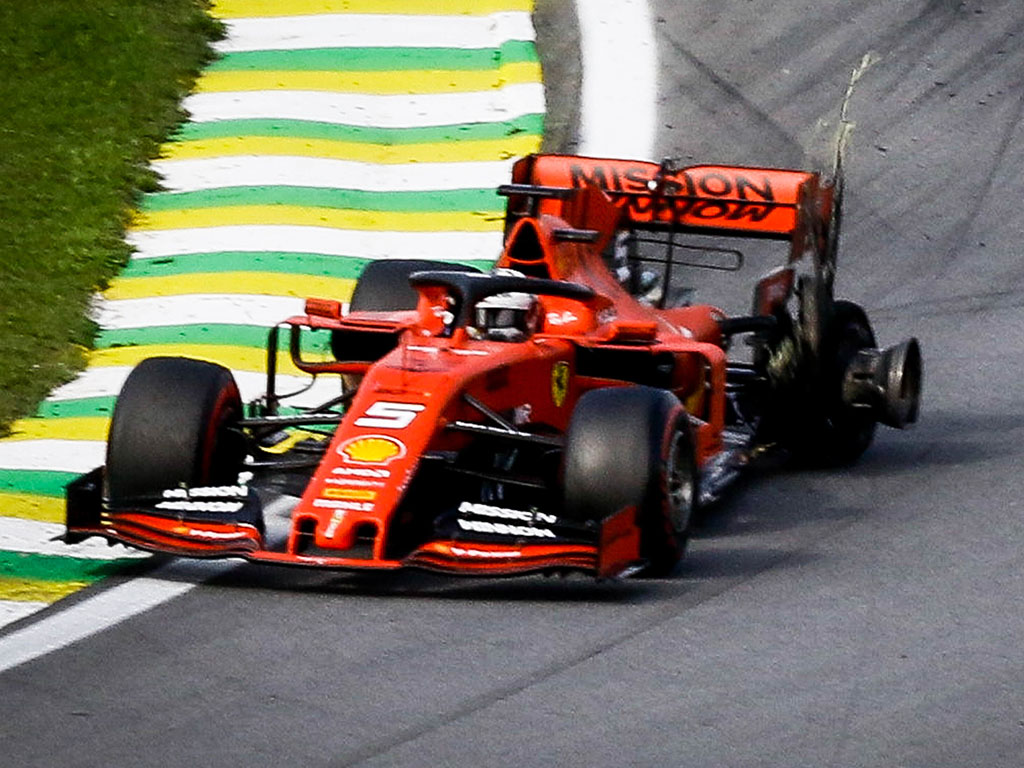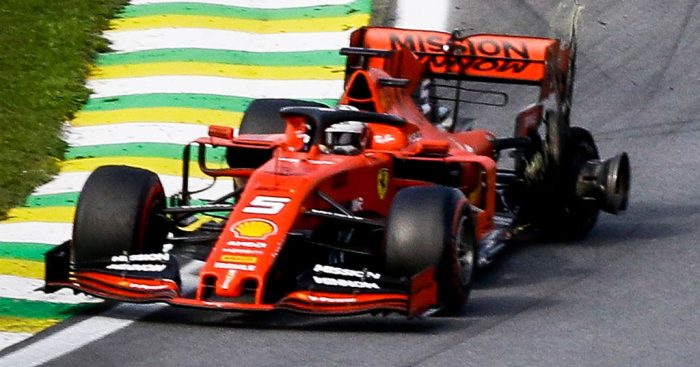 Ferrari are dominating the front and back pages in Italy, just not for the right reasons after Sebastian Vettel and Charles Leclerc collided in Brazil.
And the criticism was not just exclusive to the written press, as TV pundits and fans on social media alike in Italy hammered the two drivers for their roles in seeing Ferrari leaving Interlagos with zero points.
Gazzetta dello Sport
The stupidity
We should have expected that sooner or later something like that could happen. The incident between Vettel and Leclerc is the direct consequence of what happened in the last 6-7 races. It started in Monza where Leclerc didn't help Vettel in the qualifying and it continued in Russia where Vettel didn't respect the order to let Leclerc pass.
But blaming Ferrari is not correct, the team can set rules and orders, but if you have two alpha drivers on your team then this is what is going to happen.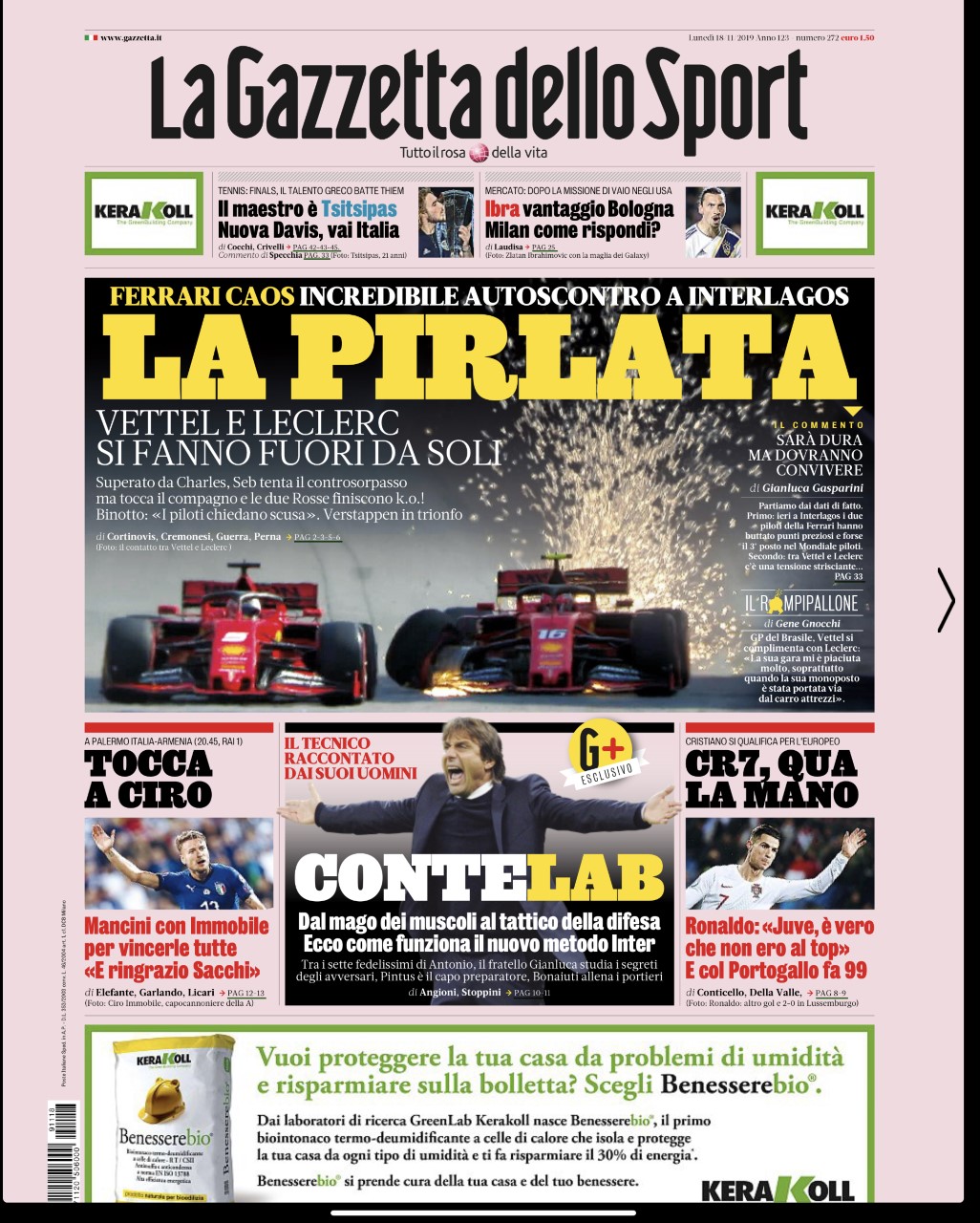 Tuttosport
Disaster Ferrari: it's bumper cars
Only five laps to the end, Vettel and Leclerc crashed in each other. This is a disaster that you could see coming and this is an accident that will lead to big discussions in Maranello. Both drivers will meet there to discuss the situation in deep detail.
Corriere dello Sport
Ferrari explode
Has the rivalry between Leclerc and Vettel reached its maximum? The two Ferrari drivers fighting for the fourth position had a collision that eliminated both drivers. Binotto is furious.
Il Corriere della Sera
'Vettel, for some reason, behaved like a baby that has just had his toy stolen,' Giorgio Terruzzi wrote.
'Gestures similar to that of angry shrieks. Now it's very easy to suggest that Mattia Binotto now employs complete management of the two Ferrari drivers, but it's really hard to manage a top driver that suddenly goes haywire.
'Vettel is still a top driver but unfortunately his character limits will force, I believe, Ferrari to limit the freedom of Vettel when there will be more important goals than a fight for forth position.'
Sky Sports Italy
Jacques Villeneuve: "Both Ferrari drivers made a terrible mistake, it wasn't necessary because the best they could have done is P3. I think they wanted to show to each other who was the best.
"Now Ferrari must do something and make a decision. They were free to fight but you shouldn't abuse this freedom. I think both driver made a mistake. Leclerc was too aggressive and when Vettel passed him he shouldn't have to close the door like that."
Davide Valsecchi: "Both driver made a mistake there, terrible mistake! I don't care who has more responsibility they took points off the team. These things shouldn't happen. Vettel closed the door on Leclerc but Charles could have gave him more space."
Twitter
While the Italian press is giving responsibility to both drivers for the accident, it seems a majority of Ferrari fans in Italy have no doubt: it's all Vettel's fault.
On Twitter the hashtag #vettelout was becoming very popular for Ferrari fans. A lot are tired and have had enough. They want to see the German leaving the team at the end of season.
This, for them, is the last of a long series of mistakes from Sebastian Vettel. There is no doubt in their mind. Charles Leclerc is faster and is better than him. The accident was only because of Vettel and the resulting images leaves them with no doubt.
Vittorio Campanile
Follow us on Twitter @Planet_F1 and like our Facebook page.