Italian press reaction: High tension building at Ferrari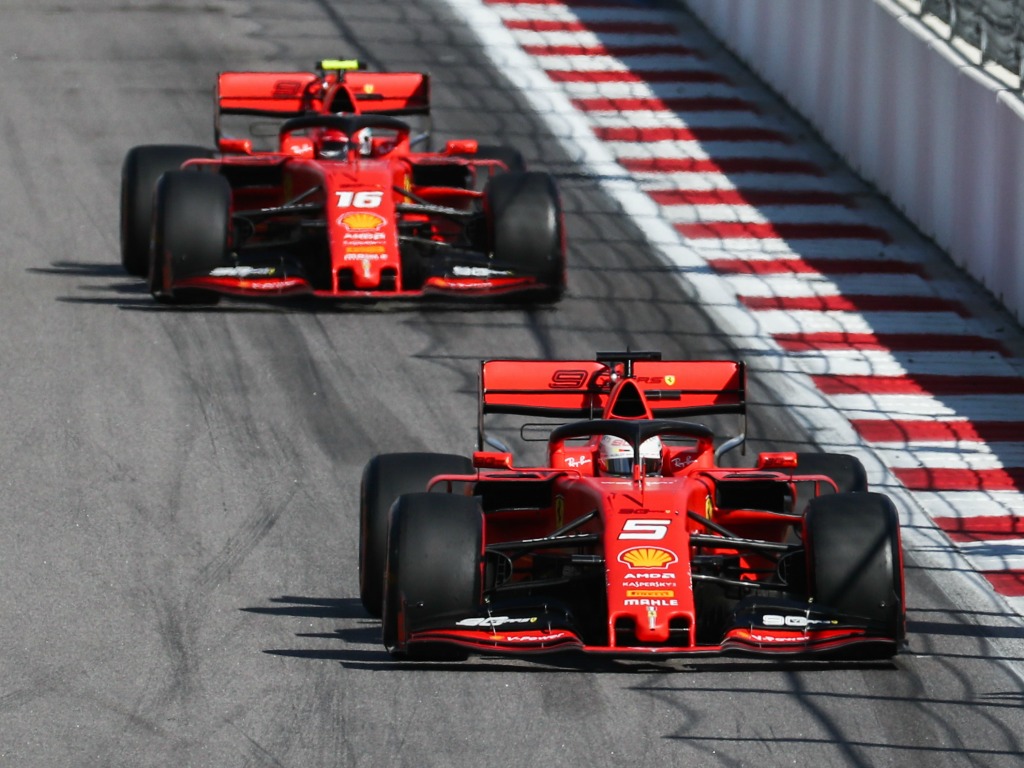 Ferrari are back making headlines for the wrong reasons after team orders in Russia played a part in their winning streak coming to an abrupt end.
The Italian press is in agreement: Ferrari didn't manage their two drivers well enough and created only problems in a race that looked in control for Ferrari from the beginning.
Instead of pushing to increase the gap between Ferrari and Mercedes, who were on an alternative strategy, the pit wall was more interested in finding how to give first place back to Charles Leclerc in a race when it appeared Sebastian Vettel was actually the faster driver.
Tuttosport
Leclerc third, Ferrari in war
Leclerc didn't understand why Vettel passed him and didn't give back the position. Vettel didn't understand why the team stopped him so late to allow Leclerc to pass him. Ferrari had control of the race but was able to lose it because of this internal fight.
Gazzetta dello Sport
The double, the delusion, high tension in Ferrari
The Ferrari had the 1-2 in hand in Russia and then the problem of Vettel changed everything and Mercedes was able to place the two cars in 1-2 instead. But there is high tension now in Ferrari, the two drivers are in a fight.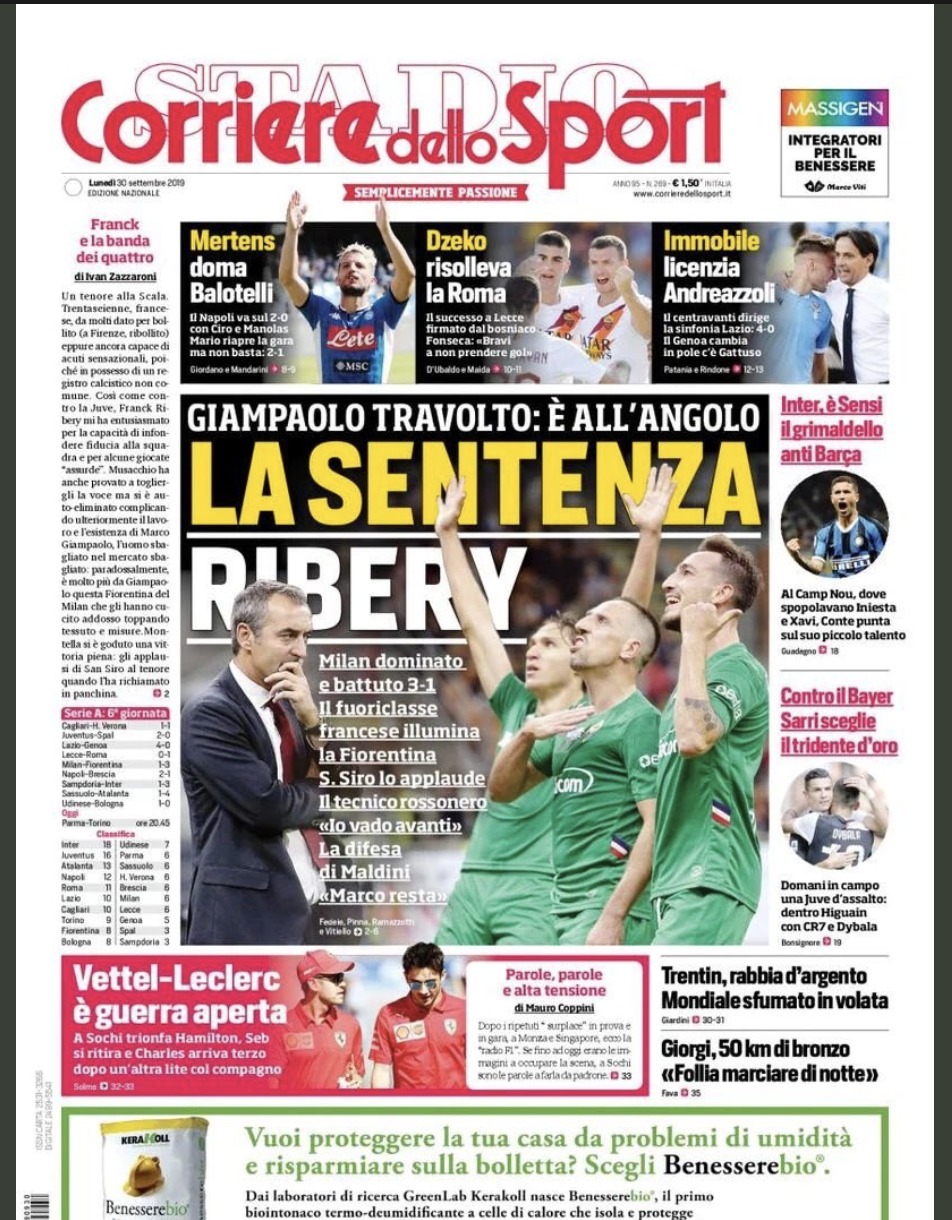 Corriere dello Sport
Ferrari, this is war
Leclerc didn't like the fact that Vettel passed him. Vettel didn't want to give back the position and Ferrari didn't manage the situation well. Mercedes were able to take the advantage and won a race that Ferrari was dominating.
Bild in Germany also focused on the tension between the two Ferrari team-mates, saying new problems are emerging between the pair.
Bild
New problems between Vettel and Leclerc
Leclerc thought there was an agreement that Vettel was allowed to use the slipstream, but later had to give back the first place. Vettel, however, thought he passed Lewis Hamilton and Leclerc because of his good start and didn't think he had to give back the position.
Vittorio Campanile
Follow us on Twitter @Planet_F1 and like our Facebook page.