Japan felt like a thank you win for Bottas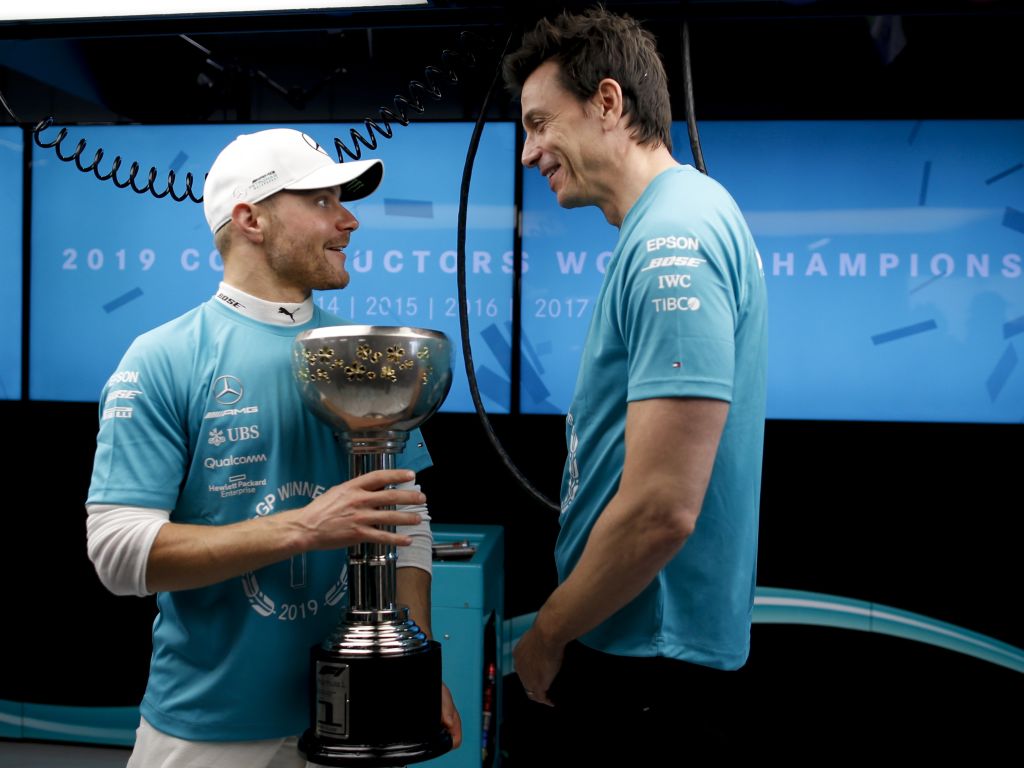 Valtteri Bottas was the man to lead Mercedes over the line in Japan, and the way it all unfolded felt like a well deserved thank you.
On paper it looked a simple win for Bottas who took the chequered flag 13 seconds ahead of Sebastian Vettel, but it was Mercedes who sacrificed their star player to make that result happen.
Mercedes said early in the race that Lewis Hamilton was on a one-stop, Bottas on a two –  "You have to push, you're on a two-stop, Lewis is on a one-stop," they told the Finn.
As it turned out there was little to choose between these strategies at Suzuka, so it seemed like the way to go was to maintain track position.
The Silver Arrows then made a surprise call, switching their five-time World Champion Hamilton onto a two-stop which he sure wasn't impressed with.
"Deg looks very high, so one stop will be a struggle," Hamilton was told, but he came back at Mercedes and later said that the tyres felt fine.
Bottas would stop again and commit to the two-stop strategy, putting him back out on track eight seconds behind his team-mate.
At this stage Bottas was realising the situation – he would have to pass Hamilton on track, but most likely Mercedes would tell him to hold station if he got anywhere close.
But, this didn't happen. Mercedes told Bottas that "Lewis still has to stop". Bottas countered "are you sure Lewis will stop?". "He will" was the emphatic reply.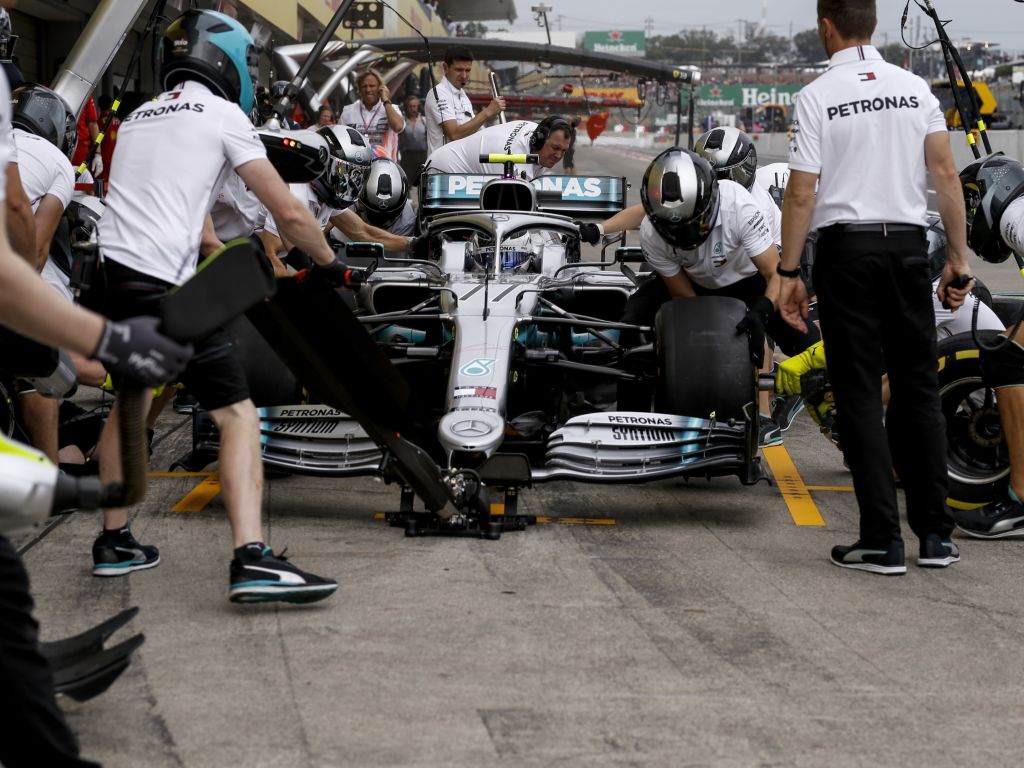 Now it's at times like this that Ferrari would jump into the minds of most Formula 1 fans. This sounded a Ferrari-style tactic which required co-operation and respect from team-mates to pull off, so in other words, a disaster waiting to happen. Even Vettel himself said he didn't expect Hamilton to stop.
"I was surprised to be honest when they pitted, I expected him to stay out and try the one-stop," said the German.
But there was no refusal, though very upset with the situation, Hamilton pitted and fell from first to third, heavily questioning Mercedes' strategy after the race.
Before that though Hamilton had one major task left to complete, to pass Vettel and restore the Mercedes one-two, but he was unsuccessful.
It was a significant call from the Silver Arrows, with Hamilton stuck behind Vettel they now needed that bonus point for fastest lap to secure the Constructors' Championship and ensure a record sixth title-double would come their way.
Hamilton was able to deliver on that and Mercedes confirmed themselves as the greatest Formula 1 outfit of all time, but there is a reason why their treatment of Bottas was the real talking point.
Valtteri Bottas radio after the race: Japanese GP

"JAMES IT'S VALTTERI….WELL DONE"

📽️:F1Fun4u#F1 #JapaneseGP pic.twitter.com/zXV9Z64iFr

— Eau rouge (@Insidef1) October 13, 2019
Practically since he joined the team in 2017 Bottas has carried the tag of Hamilton's "wingman" around with him. Discounting famous cases like Russia 2018 where he gave up his race win for Hamilton, Bottas has had to sacrifice a lot for his team-mate in 2019 as well.
Singapore was the darkest moment arguably for Bottas who was actually told to lap significantly slower than Hamilton so the Brit could do his in-lap and come out of the pits ahead, and this came at a time when Mercedes already looked well out of the running for victory.
So, the win in Japan was a thank you for Bottas. Cheers mate for everything you do for this team and how you put your ambitions aside for the common goal.
Hamilton is seen as the clear No.1 driver, quite obvious when he is now close to securing his fifth title in six years, but without Bottas Mercedes wouldn't have enjoyed that continued dominance in the Constructors' Championship beyond the Hamilton/Nico Rosberg days.
So, while Hamilton may be upset that for once he got the short end of the stick, he must understand that with the titles now in the bag for 2019, it was time for Mercedes to say thank you Valtteri!
Jamie Woodhouse
Follow us on Twitter @Planet_F1 and like our Facebook page.