Winners and losers from Japanese Grand Prix qualifying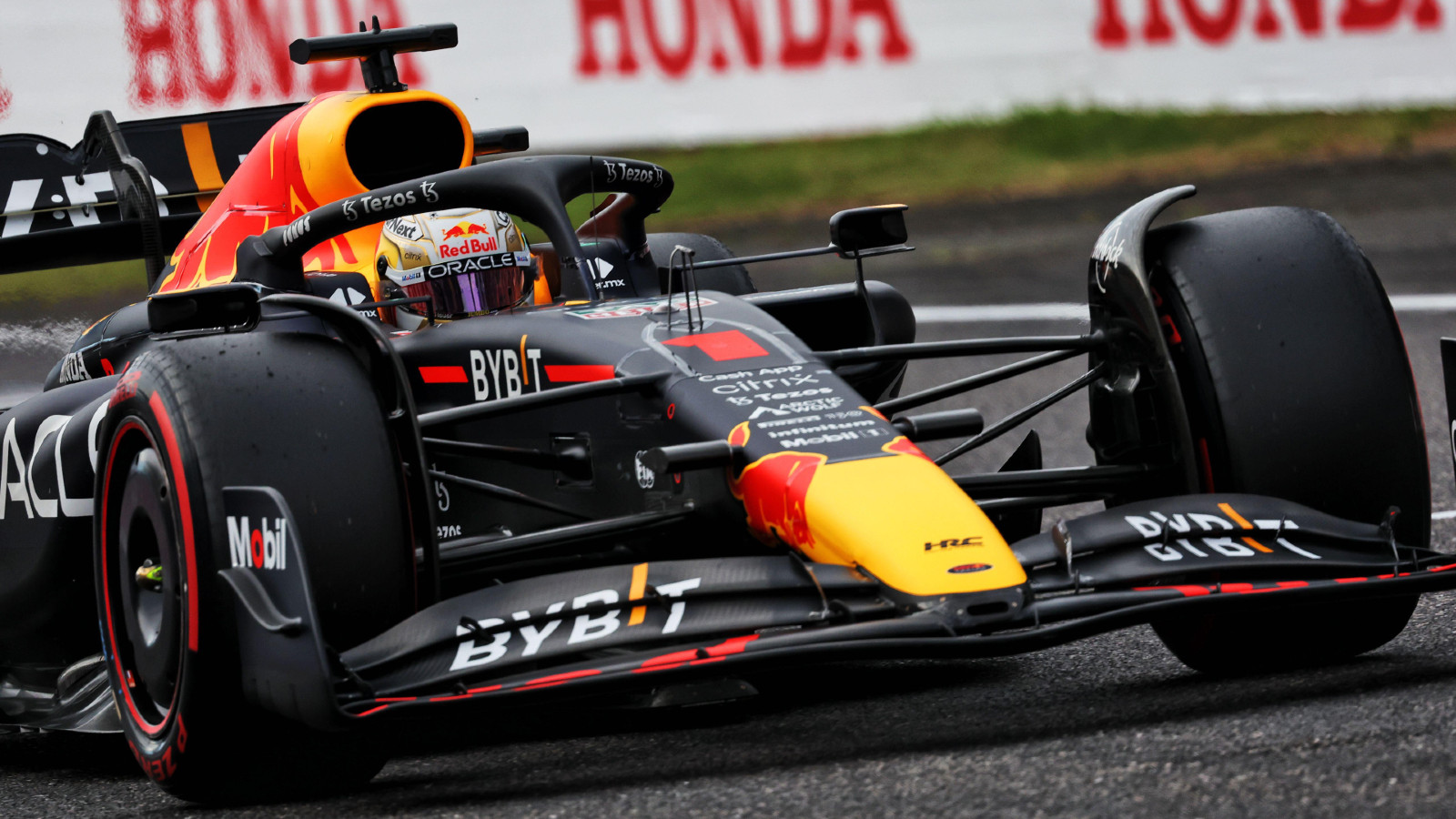 Qualifying at the Japanese Grand Prix saw three drivers within a tenth for the second weekend in a row as Max Verstappen claimed pole position.
The reigning World Champion has given himself the best possible opportunity to wrap up his second title on Sunday having beaten Ferrari's Charles Leclerc to pole position by just 0.01sec.

The scene is set for a great scrap between 2022's star performers as the Monegasque does his utmost to keep his near-extinguished championship hopes alive.
Both will be supported by their team-mates behind as Ferrari's Carlos Sainz claimed third position ahead of Red Bull's Sergio Perez.
Ahead of an enthralling Japanese Grand Prix, here are our winners and losers from a tense qualifying day at Suzuka.
Winners
Max Verstappen

After his chaotic Singapore Grand Prix weekend, qualifying went almost perfectly smoothly for Red Bull and Verstappen this time around.
Verstappen easily made it through Q1 and Q2 before putting in a lap that ended up just being good enough for pole position – claiming top spot by just 0.01sec – the 18th time the Dutch driver has taken pole position.
Verstappen can win his second World Championship on Sunday with victory plus the fastest-lap point enough to ensure he retains his title. Pole position means he has taken a big step towards achieving that, but a big battle awaits given the proximity of the two Ferraris.
However, it was not a completely perfect session for Verstappen, who was somewhat fortunate to escape a possible grid penalty as he had another incident with Lando Norris – the British driver slowly becoming his biggest obstacle in wrapping up this title after the Dutchman was stymied by the McLaren driver's defence in Singapore last weekend.
Had it not been for Norris' quick reaction to turn onto the grass and avoid Verstappen, the Red Bull driver could have been facing starting the race from the very back.
Charles Leclerc/Ferrari

Given Suzuka's characteristics are similar to Silverstone and Spa-Francorchamps, Ferrari will be pleased their qualifying performance was far closer to what happened at the British Grand Prix during the summer than the drubbing they endured in Belgium.
With both Leclerc and Sainz slotting in less than half a tenth behind Verstappen, the Scuderia have the luxury of being able to attack Verstappen with a two-pronged strategic approach – assuming they can keep Perez behind.
While it is seemingly inevitable Verstappen will wrap up the title at this race or the next, Leclerc is doing his utmost to keep the title fight alive and is driving as well as he has at any point so far this season – perhaps even better, now he has reached the point of resignation regarding a title loss.
But it is in the car's performance at the aerodynamically-demanding Suzuka that Ferrari should take pleasure. With Mercedes apparently not in the fight at a track that demands a strong car, the F1-75 looks to be a clear step ahead – a fact their Sporting Director Laurent Mekies pointed out after qualifying.
"It's a very important performance for us," he said.
"It's such a special track, with high-speed corners – an old-style track which says a lot about the car's performance. To have both drivers fighting for pole was very important for everyone at Maranello and here at the track."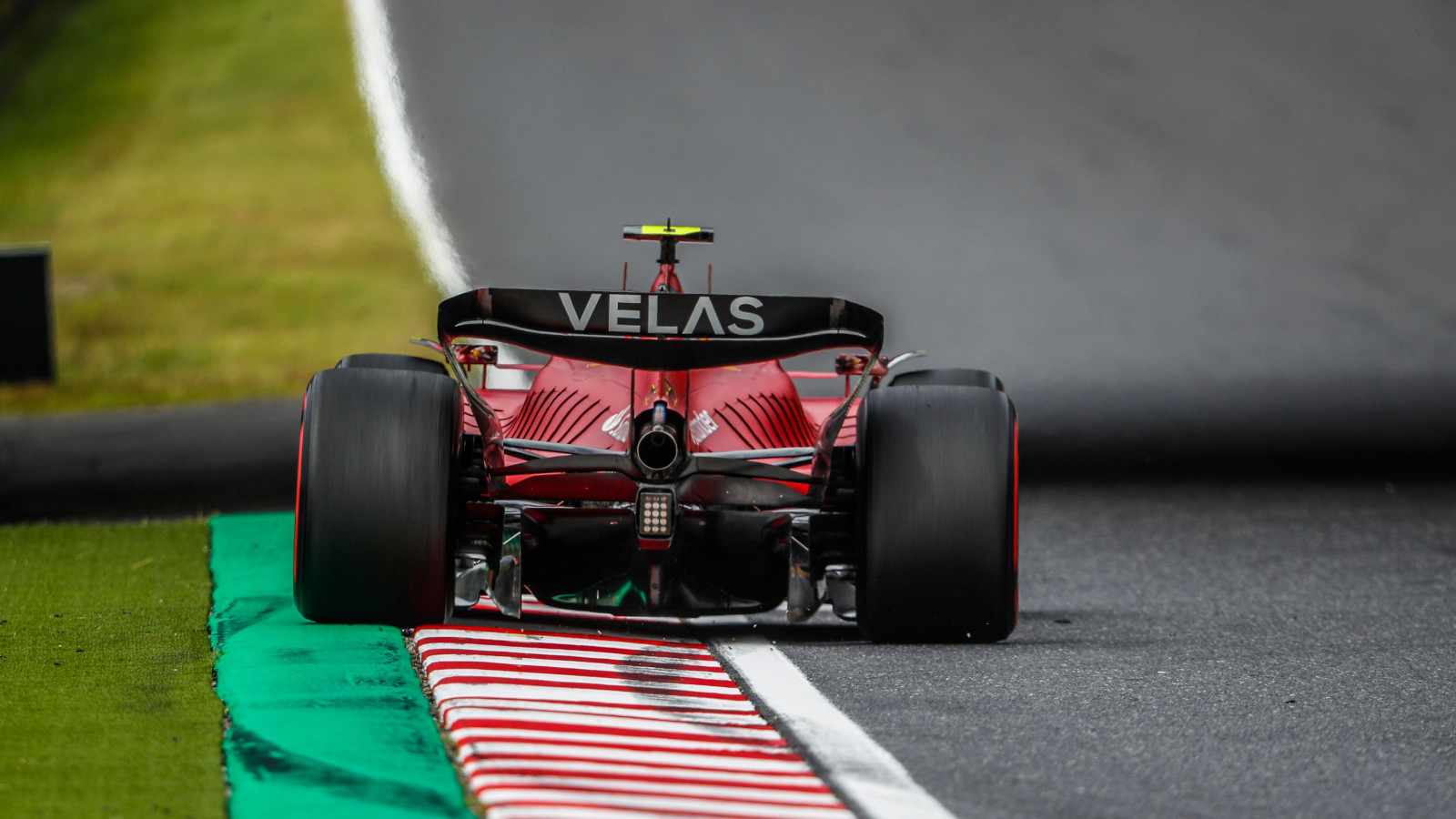 Esteban Ocon/Alpine
After their disastrous Singapore Grand Prix, Alpine regained the high ground in their fight for fourth with McLaren by qualifying in fifth and seventh, Esteban Ocon coming out on top in his duel with Fernando Alonso.
There are not many sessions left for this particular duo, so it is important for Ocon to end the season on a high note and prove to Alpine that losing the two-time former World Champion will not be disastrous for their future prospects.
At a track that rewards cars with strong downforce packages and engines, it is also encouraging for Alpine that the A522 had the measure of the Mercedes W13 in qualifying spec – even if they reckon they will lose that particular fight on race day.
"I'm delighted with today and how the weekend has unfolded so far," said Ocon, having slotted in behind the Red Bulls and Ferraris and two tenths clear of Alonso.
"Fifth place is a great result for us, just behind the Red Bulls and the Ferraris. After the disappointment of last weekend, it is very satisfying to bounce back in this manner and show our potential. The upgrades are working well and our car suits this circuit, so it's a job well done from everyone trackside and at both factories."
Sebastian Vettel
It says a lot about Suzuka that the qualifying session in Japan made Sebastian Vettel, a man who increasingly appears to have had his fill of Formula 1, almost reach the point of regretting his decision to leave the sport behind.
Representing the Aston Martin challenge after Lance Stroll had been knocked out in Q1, Vettel looked to find some of the spark that made him such a formidable qualifier in his earlier days, making it through to the final part of qualifying in a car that vied for the position of slowest on the grid back at the British Grand Prix – highlighting the progress the team have made.
"It's so much more fun around here than at the other circuits!" the four-time former World Champion said after the session.
"The cars and the speeds are great, but at this place you feel alive. I've enjoyed it so much over the years and I had a wonderful day today. We will see what we can do tomorrow but I'm just very happy about today.
"At the same time, I'm a bit sad – because it's the last time I will ever tackle this track in qualifying trim. Laps like these make me feel sad about leaving F1."
Statements like these show it is not the driving element of Formula 1 that Vettel has tired of. With his family in tow at Suzuka this weekend, it shows the German driver would probably be quite content to keep racing in the sport if there were fewer races and if the calendar had more traditional circuits to bring out the whooping Seb that has vanished in recent years.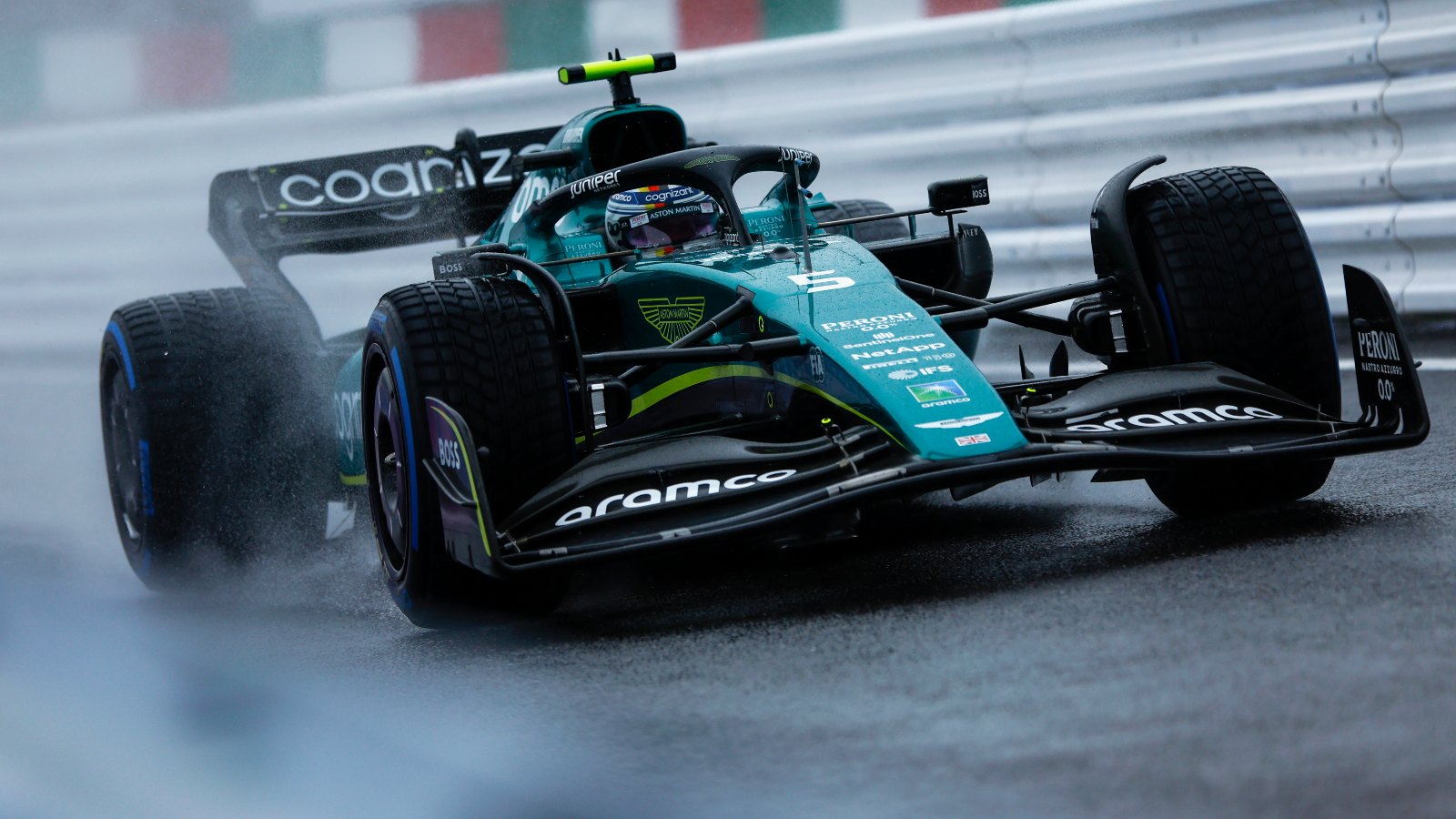 Losers
Mercedes

Sans Toto Wolff this weekend, it appears the Austrian has picked a good grand prix to miss as Mercedes look to have shown up with the reluctant version of the W13 this time around.
While competitive in wet conditions on Friday (albeit with using more intermediate tyres than their immediate rivals), Mercedes fell to almost a second away in qualifying spec – putting them just on a par with the two Alpine drivers.
Lewis Hamilton won the intra-Mercedes battle to take sixth spot with George Russell in eighth, and the seven-time former World Champion admitted the W13 is simply not up to the task at Suzuka.
"We knew coming to this circuit we wouldn't be competing for the front row or the win – Red Bull and Ferrari are in a different league here and we have some fundamental limitations with our car," he said after qualifying, a sentiment echoed by Andrew Shovlin.
"We are losing a lot of time on the straights, but the corners are not especially strong either," said Shovlin.
"By qualifying the balance was in a reasonable place but the lap time just wasn't coming."
With Ferrari vying with Red Bull on a level pegging for fastest car at Suzuka, Mercedes need a miracle to keep their hopes of second place in the championship alive.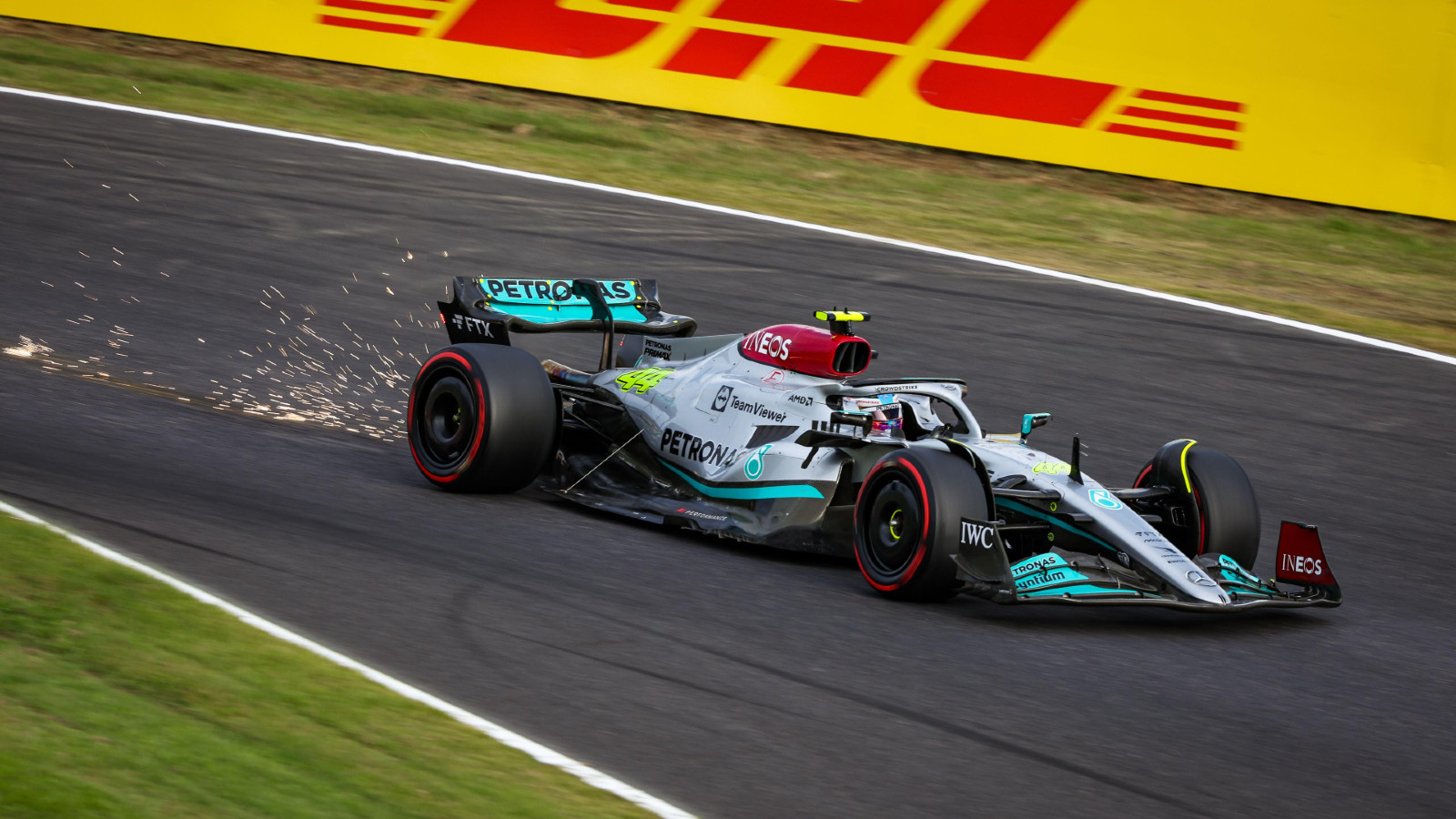 McLaren

McLaren were fortunate to finish qualifying with two intact cars thanks to Lando Norris' quick reaction time when Max Verstappen got squirrelly in front of him going through 130R.
But there was little else for McLaren to celebrate as Daniel Ricciardo was knocked out in Q2 before Norris could only manage a comparatively lowly 10th on the grid.
"Tricky qualifying, probably the most difficult we've had this year," Norris said after the session.
"I think there was a little bit more to find, but probably only one or two more positions on the grid."
McLaren's slender four-point lead over Alpine could be difficult to maintain after this weekend, provided the Alpines are reliable, as the MCL36 simply has not enjoyed the high-speed sweeps of Suzuka so far.
"We are not entirely satisfied with P10 and P11 in qualifying," said team principal Andreas Seidl.
"Maximising everything would likely have gained us another place or two. At the same time, we have to acknowledge our primary competitors in the Constructors' Championship have, this weekend, been better so far. But the points get distributed tomorrow and that's a whole new day."
AlphaTauri
Yuki Tsunoda might be the main attraction for the partisan Japanese audience, but their support could not overcome the brake issues which hampered both the home hero and his team-mate Pierre Gasly.
Indeed, Gasly's vocal radio messages criticising the timing of his runs and his issues were indicative of a driver who no longer really minds voicing his frustrations – given he is out of the door to join Alpine in just a few weeks' time.
Gasly was knocked out in Q1, with Tsunoda following suit in Q2 due to an issue related to the brake material fitted to their AT03s.
Guillaume Dezoteux, head of vehicle performance at AlphaTauri, revealed poor balance in FP3 meant the team took "bigger risks than usual" in making set-up changes for qualifying – changes which backfired due to the brake problems.
"We replaced the front left brake disc ahead of qualy," Gasly explained after qualifying 18th.
"Then on the out-lap, we were behind a lot of cars which meant we couldn't get enough temperature into the brakes. Every time I touched them I had front locking, which was really tricky, and meant our last attempt went to waste."
At least Gasly can take solace in seeing the Alpines vying with Mercedes up near the front…
Read More: Formula 1 2022 results: Japanese Grand Prix – Qualifying (Suzuka)