Japanese Grand Prix 2019: Time, TV channel, live stream & grid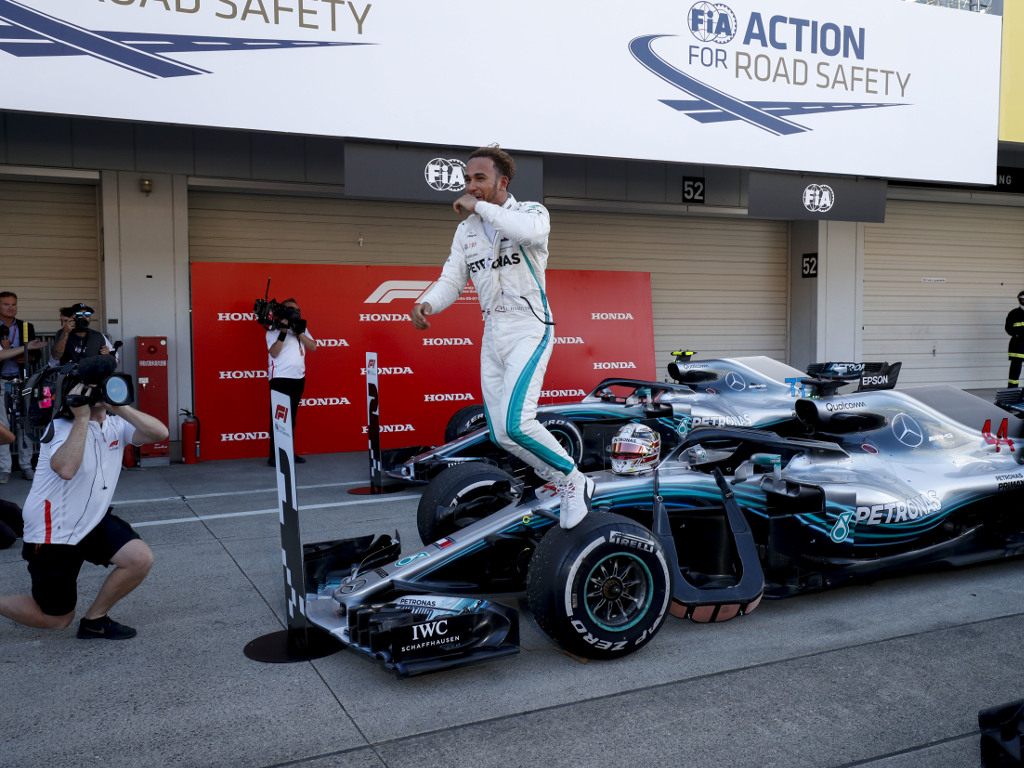 Lewis Hamilton is closing in fast on a sixth F1 World Championship title ahead of this weekend's Japanese Grand Prix at Suzuka.
The Mercedes superstar profited from Ferrari's botched strategy in Russia to claim victory ahead of team-mate Valtteri Bottas, and he now leads the Finn by a massive 73 points with just five races remaining.
Ferrari meanwhile will be desperate to quickly erase the memory of that mess in Sochi after a renaissance which had seen them claim victory in the three previous races (two from young gun Charles Leclerc and one from four-time World Champion Sebastian Vettel).
Suzuka presents a unique test for F1 drivers with its figure eight layout, and should again provide a fascinating spectacle when the 2019 running plays out.
Here is everything you need to know ahead of one of the most iconic races in the F1 calendar.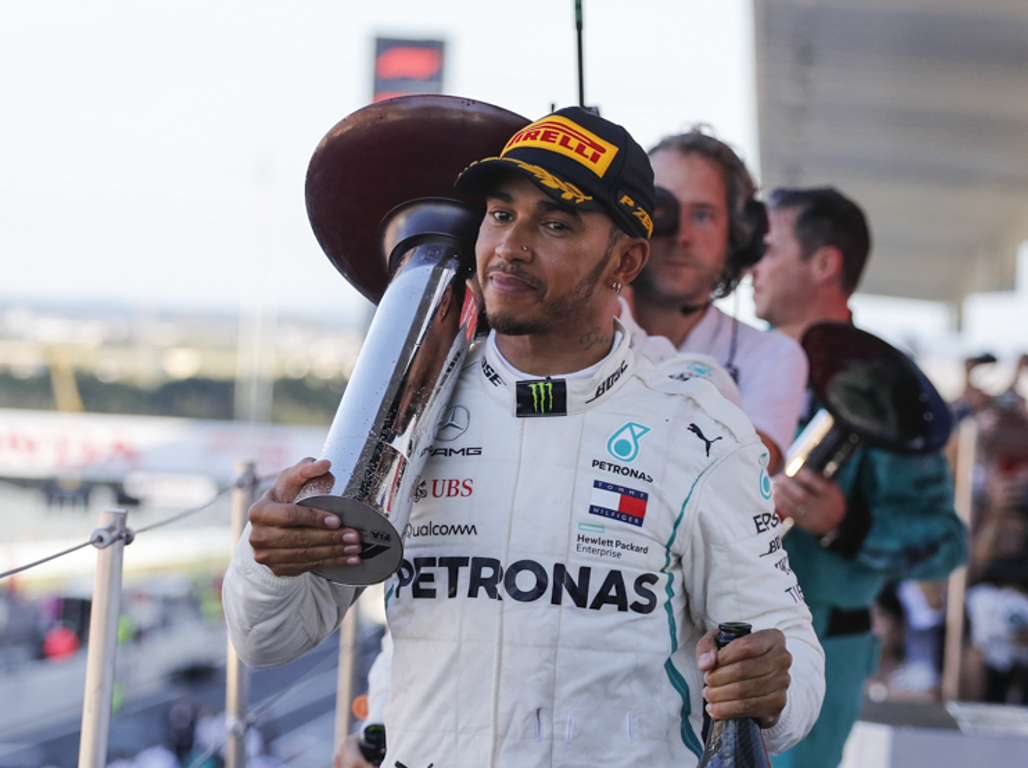 When is the 2019 Japanese Grand Prix?
The start times for the Japanese Grand Prix have been rescheduled and updated following the expected impact of Typhoon Hagibis in the area around Suzuka on Saturday. Qualifying on Saturday has now been moved to Sunday and Practice 3 has been cancelled completely. Updated times are as follows:
Practice 1: Friday October 11, 1000 local time (0200 BST)
Practice 2: Friday October 11, 1400 local time (0600 BST)
Practice 3: Cancelled due to the threat of Typhoon Hagibis
Qualifying: Sunday October 13, 1000 local time (0200 BST)
Race: Sunday October 13, 1410 local time (0610 BST)
Where does the Japanese Grand Prix take place?
The Suzuka circuit is all killer, no filler and, for that reason, is another firm favourite with both fans and drivers alike.
That's mainly because the foot can remain firmly planted on the throttle for much of this high-speed track. Cars are thrown in to the double right-hander that opens the lap and it never really lets up from there.
The Japanese Grand Prix takes on added importance with it being the home race of engine manufacturers Honda and we will keep on coming to Suzuka until 2021 at the earliest after an extension was agreed in 2018.
Sunday's race will be run over 53 laps of the 5.807km circuit.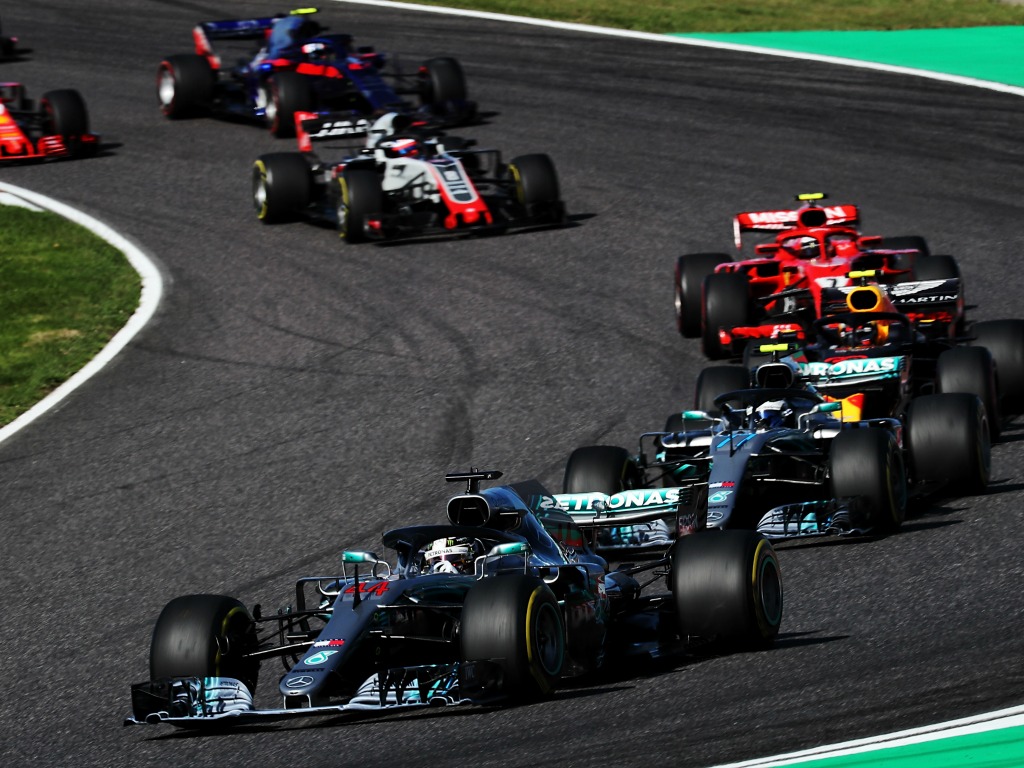 Directions: How can I get to the Japanese Grand Prix?
The Suzuka Circuit is not easy to get to. The best way to reach it is by public transport. Most prefer to fly to Nagaya, or the recent opened Kansai International and then transfer to Suzuka using the ¿bullet¿ trains or other public transport. Car hire is available, but traffic is heavy.
Where can I watch the Japanese Grand Prix on TV?
Japanese Grand Prix weekend – including qualifying and the race proper – will be screened live in the UK by pay-TV broadcaster Sky Sports on its dedicated Sky Sports F1 channel. You can also access a live stream of the coverage via Now TV. Full coverage will also be aired by free-to-air broadcaster Channel 4.
Subscribers to F1's own app can hear radio commentary on the race proper from the BBC and access live data around each session.
PlanetF1 will carry live timing and expert commentary on every session of the race weekend along with all the latest news from the track.
The Japanese Grand Prix will be shown live on TV by the following outlets in other key markets:
United States: ESPN (English), Univision (Spanish)
Canada: RDS (French), TSN (English)
Australia: Fox Sports and Foxtel 4k (no ad breaks)
France: Canal + (pay TV) and TF1 (free-to-air)
Italy: Sky Sport F1
Germany: RTL and Sky Deutschland
Spain: Movistar F1
What is the weather forecast for the Japanese Grand Prix?
Friday October 11: 26C, cloudy.
Sunday October 13: 23C, clear with periodic clouds.
Dear #F1-people, with typhoon #Hagibis a potentially threatening weather situation comes up for Suzuka.

Picture shows the worst case, currently predicted by one model.

It's just a hint + still a week to go, but model agreement and current formation are impressive! Stay tuned. pic.twitter.com/giLyNj9o1u

— Steffen Dietz (@sdietzf1) October 6, 2019
Which drivers have won the Japanese Grand Prix?
The great Michael Schumacher leads the way in the all-time list of Japanese Grand Prix winners with a total of six race victories between 1995 and 2004. Current World Championship leader Lewis Hamilton comes next with five successes while Sebastian Vettel has won the race four times.
McLaren are the most successful constructor at the Japanese Grand Prix with nine victories while Ferrari have seven and Mercedes five.
Kimi Raikkonen passes Fisichella for lead and Wins the Japanese GP – 2005

P17 to P1, What a drive.

Enjoy the Sound!#F1 pic.twitter.com/9n04WI5HFj

— Eau rouge (@Insidef1) October 7, 2019
Suzuka has provided the backdrop to some of the most dramatic moments in F1 history – notably back in 1989 and 1990 when the great rivalry between Ayrton Senna and Alain Prost boiled over as the title was decided both times in Japan.
The last 10 winners of the Japanese Grand Prix are as follows:
2018: Lewis Hamilton (Great Britain, Mercedes)
2017: Lewis Hamilton (Great Britain, Mercedes)
2016: Nico Rosberg (Germany, Mercedes)
2015: Lewis Hamilton (Great Britain, Mercedes)
2014: Lewis Hamilton (Great Britain, Mercedes)
2013: Sebastian Vettel (Germany, Red Bull)
2012: Sebastian Vettel (Germany, Red Bull)
2011: Jenson Button (Great Britain, McLaren)
2010: Sebastian Vettel (Germany, Red Bull)
2009: Sebastian Vettel (Germany, Red Bull)
Track Lap Record: 1:31.555 Kimi Raikkonen (McLaren, 2005)
Japanese Grand Prix grid positions
Sebastian Vettel produced a stunning lap at Suzuka on Super Sunday to storm to pole ahead of Ferrari team-mate Charles Leclerc. Full grid positions for the Japanese Grand Prix are as follows:
1 Sebastian Vettel (Germany, Ferrari)
2 Charles Leclerc (Monaco, Ferrari)
3 Valtteri Bottas (Finland, Mercedes)
4 Lewis Hamilton (Great Britain, Mercedes)
5 Max Verstappen (Netherlands, Red Bull)
6 Alex Albon (Thailand, Red Bull)
7 Carlos Sainz Jr (Spain, McLaren)
8 Lando Norris (Great Britain, McLaren)
9 Pierre Gasly (France, Toro Rosso)
10 Romain Grosjean (France, Haas)
11 Antonio Giovinazzi (Italy, Alfa Romeo)
12 Lance Stroll (Canada, Racing Point)
13 Kimi Raikkonen (Finland, Alfa Romeo)
14 Daniil Kvyat (Russia, Toro Rosso)
15 Nico Hulkenberg (Germany, Renault)
16 Daniel Ricciardo (Australia, Renault)
17 Sergio Perez (Mexico, Racing Point)
18 George Russell (Great Britain, Williams)
19 Kevin Magnussen (Denmark, Haas)*
Pit lane Robert Kubica (Poland, Williams)*
* Magnussen and Kubica both race at stewards' discretion after failing to set a qualifying time.
*Magnussen, already due to start P19, has a five place grid penalty for a new gearbox
* Kubica to start from pit lane after chassis  and gearbox change
What are the odds for the Japanese Grand Prix?
Sebastian Vettel's superb pole position catapulted him to favouritism for the Japanese Grand Prix at Suzuka. Leading odds for Sunday's race from Bet365 are as follows:
8/11 Sebastian Vettel (Ferrari)
11/4 Charles Leclerc (Ferrari)
11/4 Lewis Hamilton (Mercedes)
12/1 Valtteri Bottas (Mercedes)
18/1 Max Verstappen (Red Bull)
(Prices correct at 0400 BST on Sunday October 13)
What are the latest F1 Championship standings?
The leaders in the race for the driver and constructor titles heading into the Japanese Grand Prix are as follows:
Drivers' Championship
Lewis Hamilton – 322 points
Valtteri Bottas – 249 points
Charles Leclerc – 215 points
Max Verstappen – 212 points
Sebastian Vettel – 194 points
Constructors' Championship
Mercedes – 571 points
Ferrari – 409 points
Red Bull – 311 points
Full F1 championship standings are here
Tyre choices for the Japanese Grand Prix
F1 tyre manufacturer Pirelli will bring the white hard C1 tyre to the Japanese Grand Prix along with the yellow medium C2 and the red soft C3. Their compound set ranges from C1 (the hardest) to C5 (the softest).
The shoe order is in! Time to pack up and ship them to Suzuka!#JapaneseGP 🇯🇵 #Fit4F1 pic.twitter.com/2HFirFdrBY

— Pirelli Motorsport (@pirellisport) October 1, 2019
What is F1's rule on bonus points?
F1 made the decision to award a bonus point in every race of the 2019 season if certain criteria are met.
The bonus point will be awarded to the driver who completes the fastest lap in the race, as long as that driver also finishes in the top 10. The driver's team will also score a bonus point in the constructors' standings in that case.
This means there are up to 21 extra points available for the 2019 championship.
Follow us on Twitter @Planet_F1 and like our Facebook page.