Button exclusive: Lewis v Max, Williams and more…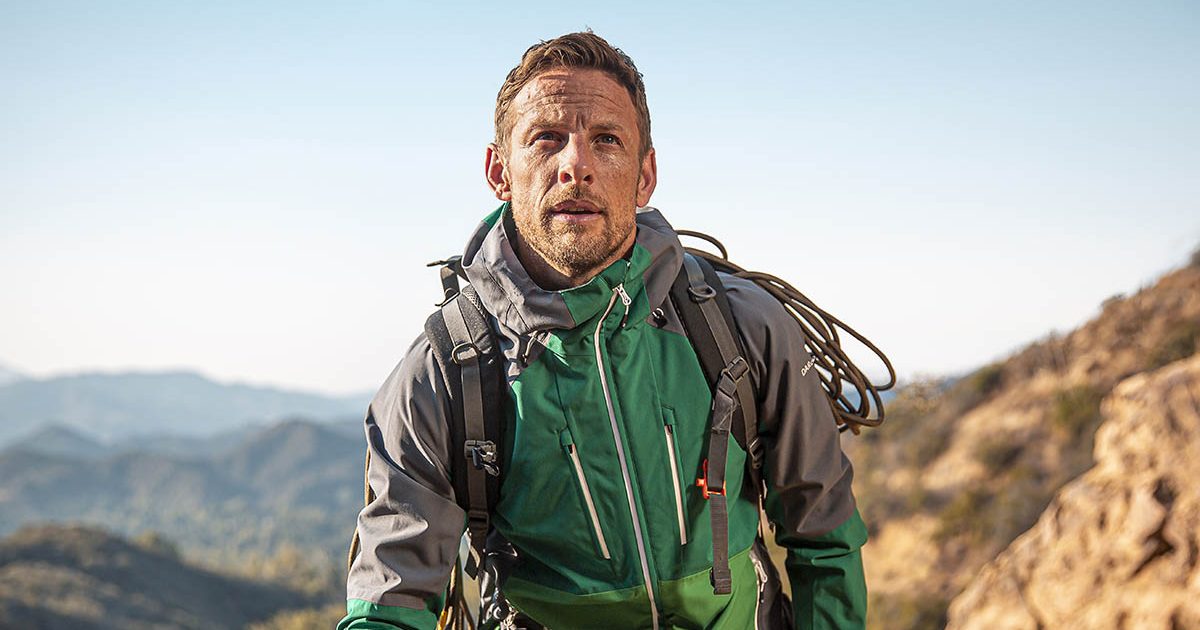 2009 World Champion Jenson Button sat down with PlanetF1 to discuss all things Formula 1 and his vast array of other projects outside of the sport.
Click here to check out our first extract where Jenson looked at the bigger picture between Lewis Hamilton and Max Verstappen in this year's title battle.
Lewis [Hamilton] is using his voice in a really powerful way at the moment isn't he? How do you think he has evolved over his time in Formula 1?
Button: "He has come a long way, he really has. He had a lot of insecurities in the past with racing, I remember the time he thought I'd unfollowed him on social media when we were team-mates – "Oh, I thought we were better friends than this. Jenson has just unfollowed me." – and then he posted again saying "Sorry, Jenson never actually followed me."
"But I'm actually really impressed with how far Lewis has come, he's got a massive following, he's going to have a massive following, he's a seven-time World Champion and is going to achieve more than possibly any F1 driver has this year in F1, and he's using it for good, and I like to see that. Whether other people have pushed him in this direction I don't know but I really like what he's doing and he seems this year to be a very different Lewis to what we've seen before.
"I still think there were insecurities but this year he seems so much more relaxed and it's great to see. He has really used his voice for good."
It's been pretty close between him and Max in the first few races, hasn't it? It feels a bit more competitive…
Button: "It has. I kind of feel for Max a little bit and Red Bull, there have been a couple of opportunities where they've kind of thrown away big points, you know, he's just put a wheel a centimetre over the line and lost a qualifying lap or lost a position in Bahrain.
"But those are the rules, you've got to stay within the white lines and they've just pushed it a bit too far. But I'm hoping it's going to be a close season, obviously Lewis has won the last couple but Max has been his biggest competitor and he's been close to him. I do think they can challenge him, but it literally needs to be the perfect season for Red Bull, it really does.
"To go up against Lewis and Mercedes, the powerhouse, they've been around for a long time fighting for championships, they don't really put a foot wrong, so it's tough for them, but if anyone can do it, Red Bull and Max can do it."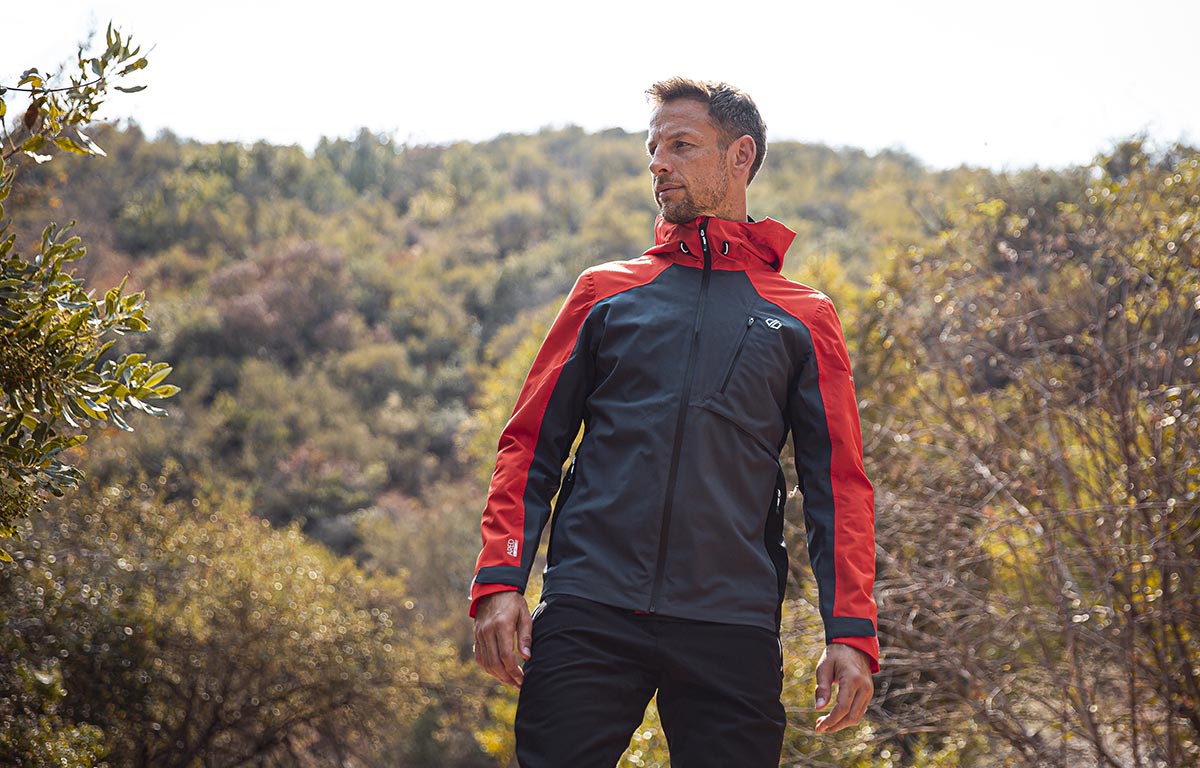 How about on the other side of the Mercedes garage? Do you think Valtteri Bottas is being held back by the team?
Button: "Well Lewis is in a really good place, he's confident in himself, and I always said that every driver has a weakness but at the moment Lewis isn't really showing any weaknesses so that hurts, it's tough to beat him like that.
"But Valtteri just hasn't been quick enough, that's it, he's not quick enough at the moment. In qualifying he's done a great job at times but in the race, he's generally not on Lewis's pace."
Do you think he could lose his seat?
Button: "Well the trouble is he's doing a better job than Checo in the Red Bull so that's all they need him to do. Lewis is backing Valtteri as he will because it means that he gets all the glory. Valtteri kind of challenges him in qualifying, which pushes him, but in the race it's an easy win for Lewis, and the environment is good because Lewis backs Valtteri and Valtteri is not really challenging Lewis, they work together. It's a great situation for everyone apart from the fans."
You almost don't want two top drivers in the one team do you?
Button: "The teams don't, but everyone else does. Fans want it and that's what the sport should be. It's a tricky one isn't it? When me and Lewis were team-mates we took wins off of each other, one of us could have probably won the World Championship if the other didn't win the races that they did.
"I finished second in 2011, Lewis almost won in 2010, and if we didn't take wins off of each other we would have won the championship. But that's the way Formula 1 should be: having two great drivers in a team that can fight for a World Championship."
What's your take on team orders? Is it good for F1? Should it be in the sport?
Button: "No, not really, but you're going to have it if you're allowed to. I understand that the teams will give team orders, I think doing it in the right way is fair enough but then again, if your team-mate is behind you and he's quicker, shouldn't he try and fight his way past you?
"It helps the team but it doesn't help the sport and it doesn't help the fans, the fans want to see fighting on track. Yeah, it's a shame, I don't like team orders, but they're going to have a place in the sport unless you ban them."
Changing track a little…how's your new role with Williams going?
Button: "Really good. It's a great team. They have a lot of talented people, they haven't had the funding over the last few years and it takes its toll. I think having the new owners, the right funding, new leadership, it really helps, and I think some people don't like change, but I think the team understands this is a change that's needed to take this team back to the front.
"It's not going to happen overnight, it's going to take time, but already they're implementing a lot of changes, positive changes in areas that were not strong enough in the past.
"I've been as involved as I possibly can, I'm still not allowed in their bubble which is a shame, I can't go in their garage, I can't spend time with the team in the garage, but in the pit lane I can, in the paddock. So I've been spending a lot of time with Jost [Capito], the new CEO, and working as closely as I can with the drivers and the team and the engineers, so it's been good and I look forward to spending more time with them throughout the year and seeing the team progress."
I suppose when we're allowed to do more, that will expand your role…
Button: "Yeah I haven't been to Grove yet but as soon as I'm over in the UK I'll be spending a couple of days in Grove with the guys in the factory. It's about helping the team keep positive, being positive about the future and spending time with the people in the factory and listening to where they think we can improve.
"There's hundreds of people in Grove, and it's about feeling included in the decisions, feeling included in where things are going and being informed. That's a big thing. A lot of F1 teams fail at that, at keeping people informed within the team, every team I've been to, it's been like that, so I think making sure everyone feels like they're included – you'll get a much better team of people if they feel like they're job is necessary."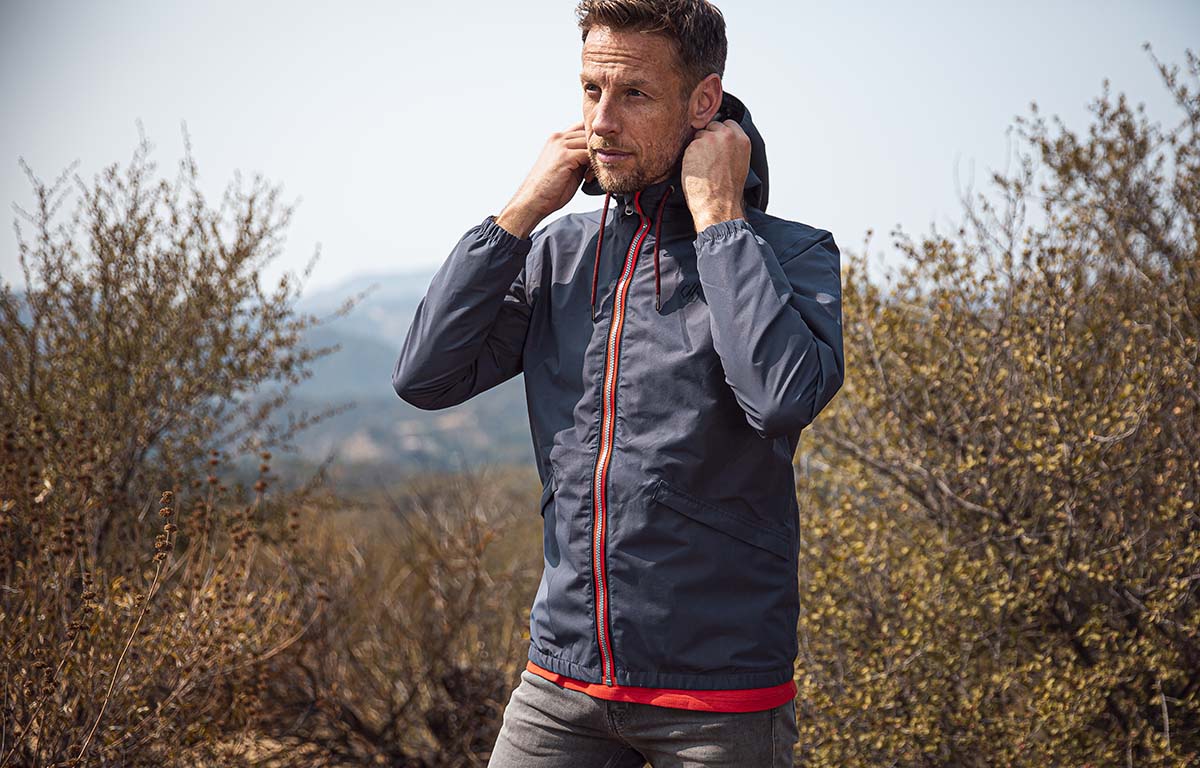 How do you find the time to do all of this stuff?
Button: "It's busy, but I understood when I took on everything I've taken on that it would be relatively busy. It's all stuff that I love, it's all stuff that I'm passionate about. I'm at a point in my life and in my career where I don't need to be doing random things here and there, I've chosen stuff that I wanted to do because I'm passionate about it and it's fun. I want to enjoy life.
"Who knows where we're going to be in five years but right now I'm enjoying it and I have a lot of different things going on. I've actually just been interviewing PAs. I had a PA for so many years in motorsport and then I was like "Well you live in the UK, I live in America, eight hours time difference, and I'm probably not going to need a PA right now," and oh my God this year has been so busy already that I've had to interview PAs based here in LA.
"It's just scheduling that is the most difficult thing, but I just need someone to concentrate on that so I can concentrate on the important things. I also have Radford coachbuilding which is really, really exciting. I'm really looking forward to everyone seeing what we're doing in terms of building cars.
"We're working with Lotus which is really exciting. I love the brand, it's the perfect first car for us to be building. So that's good as well, there's also the possibility of a TV series there and there are a few other things on the horizon."
We've seen you back behind the wheel in Extreme E. Were you pleased with the initial reaction that the series got after the first race?
Button: "Yeah I think it's a really good series. I think getting sponsors and partners involved with it in the future is good and I think it will happen, it's just tricky and I think that at this moment in time, getting sponsors on board is tough.
"We also lost our main sponsor just before the first race and they were funding the whole thing so suddenly I'm out of pocket personally, I'm paying to go racing rather than getting paid to go racing, it's a big turn around and not something I expected.
"So yeah, I think it's got all the right minerals to be a good series and it's pointing in the right direction in terms of trying to help with climate change, with bringing awareness to those areas that we race at. It's electric, it's new technology, it's moving on all the time.
"They're also charged by a hydrogen generator which is great, so there are lots of technologies that are being developed around the series which I think is the most important thing really, racing is fun but more importantly it's where technology is taking us."
There was a good buzz about it in the media, it worked out well on that front…
Button: "Yeah it's alright so far, I still think there's fine tuning and the right messages still need to be improved.
"The legacy programs that we have every race are good and it's just bringing awareness to them as well and getting the drivers involved more in promoting climate change and pushing change rather than just scientists on your screen because people turn off.
"They want to see the stars of the show, if you like, and I think it's getting them more involved that's going to help what we're trying to achieve."
Interview by Kevin Palmer
Follow us on Twitter @Planet_F1, like our Facebook page and join us on Instagram!