Should Kimi Raikkonen stay or should he go?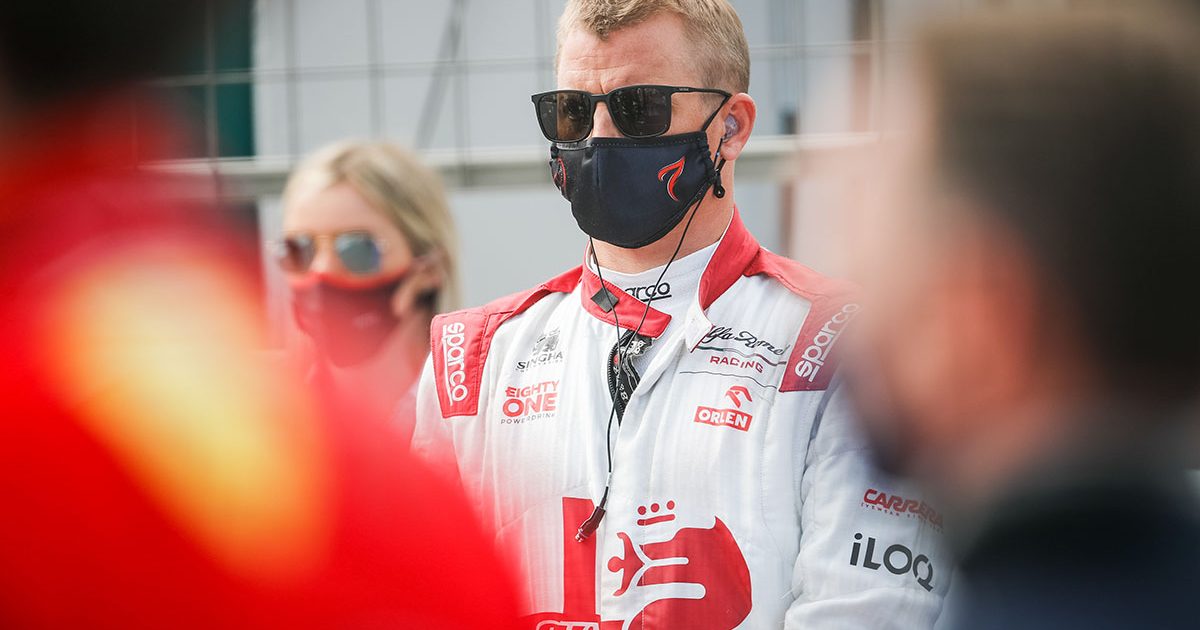 Should Kimi Raikkonen stay or should he go? It's a question that has been asked for a while, and we're at a point where we need an answer.
Calls for the 41-year-old to finally call it a day are by no means a new thing, but they've been growing louder in recent times.
That was already the case prior to the Austrian Grand Prix, with Antonio Giovinazzi arguably looking like the stronger of the two Alfa Romeo drivers for the first time.
Then he took Sebastian Vettel out at the Red Bull Ring, and in the eyes of some, it was a clear sign that it was time for him to bid the sport goodbye.
"Don't know what happened there" 🤷#AustrianGP 🇦🇹 #F1 pic.twitter.com/JuLkz9IBox

— Formula 1 (@F1) July 6, 2021
Ralf Schumacher said the Finn's driving was "senseless" and "embarrassing", while David Coulthard wondered out loud whether he's now too old.
"I was 37 when I quit," grandpx.news quotes the former driver as having told the Bild newspaper.
"Suddenly you're making mistakes but you don't want to admit it. But it is you.
"I noticed that it had to do with poor concentration, especially towards the end of a race.
"We saw the same thing with Michael Schumacher in his last year."
The Schumacher comparison is a logical one – a former World Champion entering his 40s is starting to struggle – but it's not entirely fair on Raikkonen.
The best indication of how a driver is performing is against their team-mate, and Michael Schumacher was being comfortably beaten by his, Nico Rosberg, in his final few years. The same can't be said for Kimi.
Sure, Giovinazzi has started to get the upper hand on him, but it remains a very close battle. The Italian leads the qualifying head-to-head 7-2, but the Finn has beaten him in five of the eight races both drivers have finished, and that's ultimately more important.
He may not be as good as he used to, but he's still driving at a very decent level, as he has shown a number of times, including at the very same race that he made his last-lap error.
A beautiful bit of racing between Kimi and Fernando 🍿#AustrianGP 🇦🇹 @emirates #FlyEmiratesFlyBetter pic.twitter.com/S4PJ14obZ7

— Formula 1 (@F1) July 6, 2021
Given that, I'd say that it's pretty likely that Alfa Romeo will offer him the chance to stick around on the grid for another year at the least.
Every team has spoken of just how important it is to have experienced drivers already familiar with their environments next year with the new regulations coming into play.
So much work will have to be done to understand the new cars that there really won't be much time for the teams to help a driver settle in.
Bearing that in mind, Kimi at the level he's currently at is perhaps a better option than the most likely alternative, Callum Ilott.
The question then becomes: assuming he is offered to stay in his seat for 2022, should he accept said offer?
Right now, I'm leaning towards no, as it feels like the situation he's in at the moment is the perfect one for him to retire in.
He's just about performing well enough to convincingly say that he still has the ability to be in F1, but isn't at a level – or in a car – where he can achieve anything significant in his remaining years.
Realistically, the only way is down in terms of his capabilities, and it's unlikely that Alfa Romeo are going to be anything other than a backmarker again next year, even with the new regs, so why wait around?
If he does, he won't achieve much more and his reputation and legacy could well be tarnished if his level drops, much like Schumacher's was. Going out on his own terms, while still a good driver, seems a much better way to go out.
In terms of a spectacle too, it would be more interesting for the sport and its fans – well, except the Kimi ones that is – for a young talent such as Ilott to be given a chance now.
As for the pros for him staying, there really aren't that many.
The main one would be that, while it feels unlikely, Alfa Romeo could nail the new regulations and give him a much better car, allowing him the chance to score some big points again, and seeing him race in front of some more full grandstands would be nice, but that's about it.
That being said, if the Iceman wants to stick around simply because he's enjoying it – after all, it is just a hobby to him these days – then he's earned that right, not just with what he has achieved in the past but also with how he's driving now.
He may not be blowing anyone away with his performances and isn't what he used to be, but even so, I can think of a few drivers that he's still no less deserving of a place on a grid than.
Delaying his retirement by one more year (surely he'd be done after that?!) would most likely lead to a worse send-off for him, which would be a bit of shame, but let's be honest, this is Kimi Raikkonen we're talking about, he's not going to care about that one bit, is he?
Finley Crebolder