Stand-out races when Lance Stroll proved the 'pay driver' sceptics wrong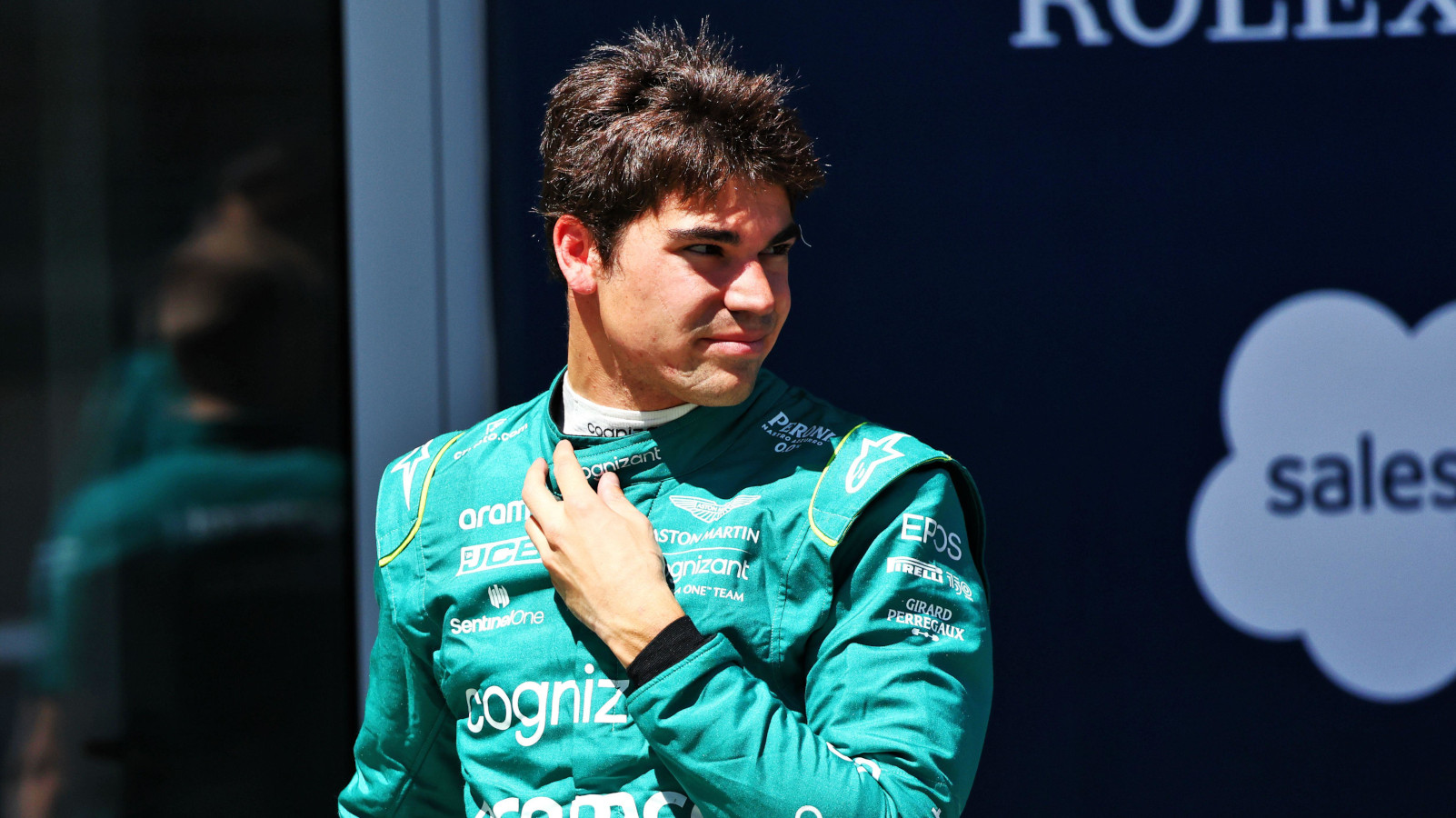 The 2023 Bahrain GP eliminated a good chunk of the 'pay driver' naysayers for Lance Stroll, though it was not the first example of him proving them wrong.
Stroll followed a similar path to Red Bull's Max Verstappen in the sense that his immense displays in the junior categories saw him fast-tracked into the world of Formula 1 as a teenager, but it was the way which it was done that has left lingering after-effects to this day for the Canadian racer.
The financial clout of his billionaire father Lawrence played a huge role in Lance landing his first Formula 1 gig with Williams back in 2017, and since then a driver who still lacks that statement defeating of a big name team-mate, Stroll has heard many of people say that he is only in Formula 1 because of his dad's bank account.
However, Stroll changed opinions in the world of Formula 1 quite widely at the start of F1 2023, not simply through his performance, but by the fact that he was even on the grid for the Bahrain season opener in the first place.
Stroll suffered fractures in both wrists among other injuries during a pre-season cycling crash, and having missed all three days of F1 testing, was expected by his doctors to miss the opening races of F1 2023.
But, Stroll's dogged determination and remarkable recovery meant he was out there from the first practice session in Bahrain to get his season underway as planned.
And rather than just being there making up the numbers, Stroll fought through the pain to record a P6 finish come the end of the race, splitting the Mercedes drivers as his Aston Martin team celebrated that gutsy performance, and a podium delivered by the fully-fit, two-time World Champion Fernando Alonso.
But, we would argue that this was not the first example of where Stroll proved that he is more than just a 'pay driver'.
We can go all the way back to Baku 2017, Stroll's rookie season, where an admittedly tricky start to life in Formula 1 was followed by his maiden podium in his eighth race, crossing the line P3 in his Williams.
Having outqualified his vastly more experienced team-mate Felipe Massa, Stroll took advantage of the chaos ahead, including technical gremlins for his team-mate, to improve to the podium places and came oh so close to finishing P2, but was narrowly beaten to that position by Mercedes' Valtteri Bottas in a drag race to the finish line.
Still, that weekend was a clear display of that talent which Stroll possessed, and he even further demonstrated that at Monza later that year, where we got our first example of what these days is pretty well known – Stroll loves competing on a wet track!
"Just having fun" was the key said Stroll as he qualified a mighty P4, but with both Red Bulls carrying grid penalties, it meant that stroll shared the front row with Mercedes' Lewis Hamilton.
Stroll would finish the race a very respectable P7, having repelled the attack of Massa in the closing stages.
Further P3 podium finishes arrived for Stroll at Monza and Bahrain 2020, a generally impressive year for the Canadian at the wheel of a competitive Racing Point RP20, Stroll having joined this team in 2019 when his dad purchased the bankrupt Force India team and oversaw the name change.
But, it was Stroll's display at the Turkish Grand Prix that year which was the real stand-out.
Again, he was mighty in the wet conditions, taking the first and to date only pole position of his career, three-tenths clear of Red Bull's Max Verstappen.
Stroll would lead the race in the early stages, ahead of Racing Point team-mate Sergio Perez, but Racing Point's decision to later pit Stroll for fresh intermediates backfired hugely, with worn inters ultimately proving key to performing on the drying surface which had proven to be very slippery all weekend.
Still, while the result was absolutely not what Stroll wanted, that being P9, he still had delivered a very timely reminder that in the right car, he is in no way out of his depth at the front.
PlanetF1.com recommends
Martin Brundle: Lance Stroll 'massively went up in my estimation' in Bahrain
Bahrain 2023: When Lawrence and Lance Stroll finally won Formula 1's acceptance
Lance Stroll shares Instagram post on incredible recovery timeline from bike accident
And with that team's latest incarnation Aston Martin now looking well on the way to being the leading team which they aspire to be, this should be Stroll's best opportunity yet to silence all the doubters for good.
And even before that brilliant opening act in Bahrain, there was just enough time in 2022 for Stroll to lead Aston Martin's ultimately unsuccessful charge for P6 in the standings in Abu Dhabi.
He did all he could by crossing the line P8, but Sebastian Vettel could not quite get the job done on Daniel Ricciardo, an overtake which would have sealed P6 for the Silverstone squad.
Over to you: which Lance Stroll performances have impressed you the most over these past seven years?