Lance Stroll, not Verstappen, is F1's true 'team-mate killer'
Being Max Verstappen's team-mate, it has been said, is the poisoned chalice in Formula 1.
But is there an even less favourable colleague to have on the other side of the garage in Lance Stroll?
Evidence would suggest so.
Verstappen, of course, has seen off Carlos Sainz and Daniel Ricciardo from the entire Red Bull fold, while Pierre Gasly lasted only half a season alongside him and Alex Albon was dropped from his race seat at the end of 2020.
Sergio Perez is making a better fist of it so far, although the Mexican's recent results are a touch worrying.
However, at least all of those five drivers are still on the grid. Come the end of 2022, only one of Stroll's four team-mates since he made his debut in 2017 – the durable Perez – will remain active in Formula 1.
Here is what happened to the Canadian's team-mates.
Felipe Massa – retired
Stroll arrived in F1 in 2017 having won the FIA European Formula 3 Championship the previous year, being found an opportunity with the Williams team.
He was partnered by a man at the opposite end of the experience spectrum in Massa, whose F1 career had begun in 2002 – when Stroll was only three years old!
In fairness, Massa thought he had retired at the end of 2016, but was brought back by Williams when Valtteri Bottas moved to Mercedes following Nico Rosberg's sudden departure from the sport as World Champion.
The Brazilian outscored Stroll by 43 points to 40 – although the rookie achieved the team's only podium finish of the season in Baku – before making his final farewell.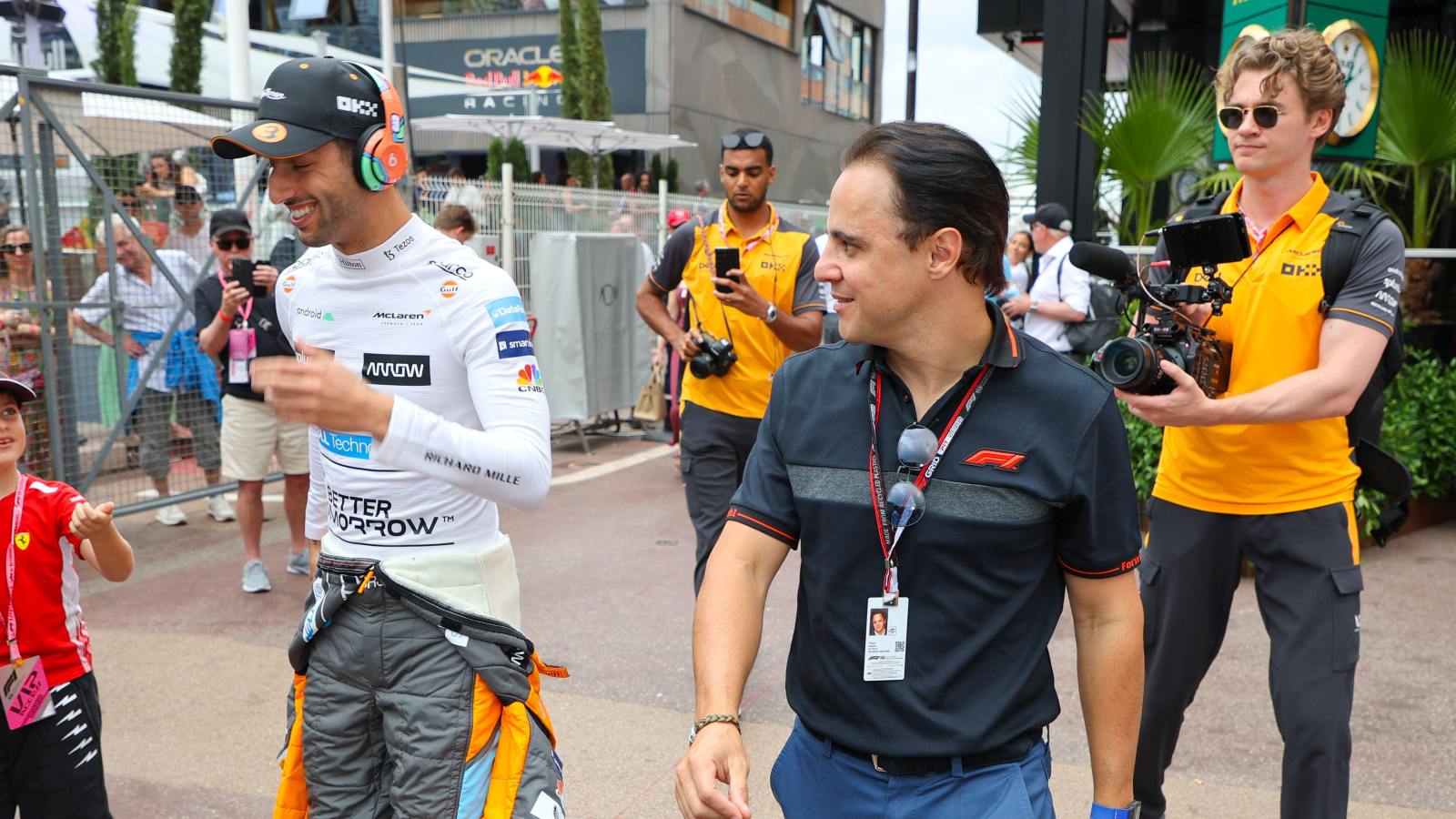 Sergey Sirotkin – dropped
Stroll stayed on at Williams as Massa was replaced for 2018 by Sirotkin, previously a Sauber and Renault test driver who had twice finished third in the GP2 Series.
The Muscovite's F1 racing career lasted only one season and he collected just a solitary point, at the Italian Grand Prix.
It was a year when Williams' fortunes nosedived but Stroll was still their stronger driver, scoring six of their seven points – before he too moved on…
Sergio Perez – dropped
Next destination for Stroll was Racing Point following the team's purchase by his father, Lawrence.
Perez ultimately went on to bigger and better things, but not before the Stroll team-mate 'curse' had struck again – for the Mexican had been told in September 2020 that he would not be kept on the following year.
The 2020 season was comfortably Stroll's best with two podium finishes, a pole position and a career-best 11th place in the Drivers' standings – while Perez won the Sakhir Grand Prix, in which the Montreal-born racer finished third, to help ensure he landed on his feet by joining Red Bull.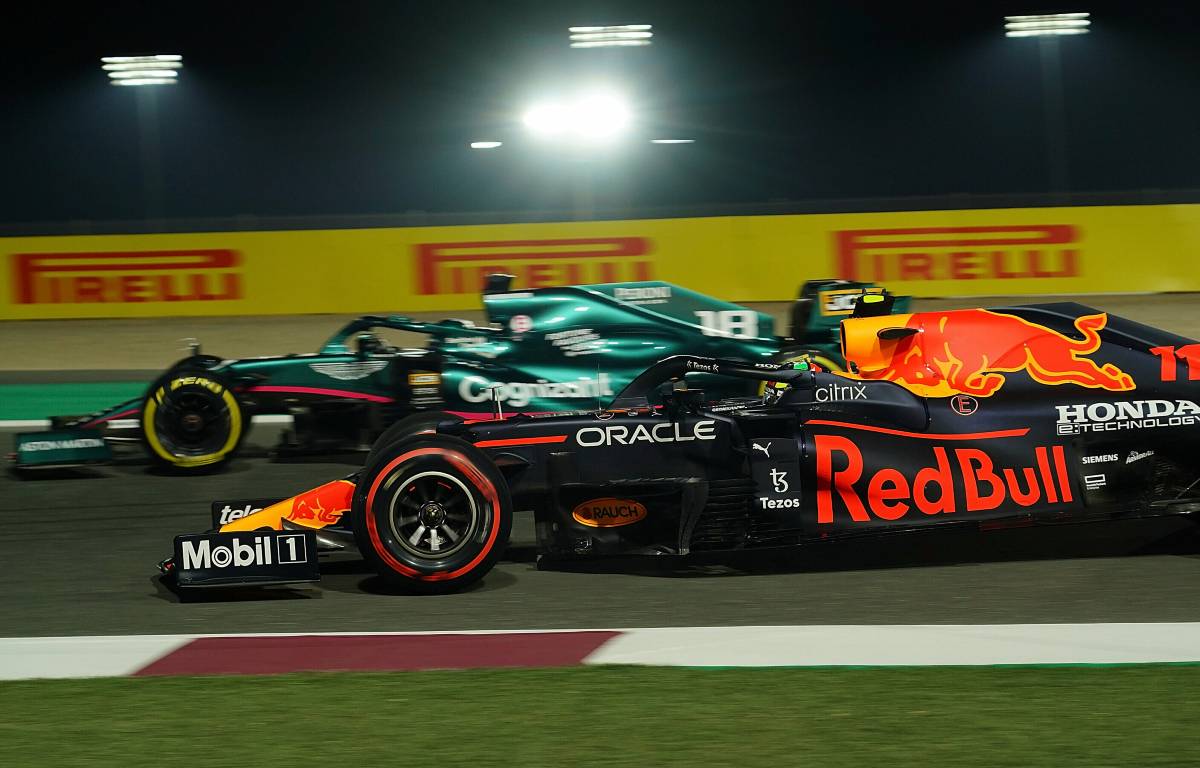 Sebastian Vettel – retiring
Perez's exit had been facilitated to make room for Vettel, who was leaving Ferrari.
With Racing Point morphing into Aston Martin for 2021, the German was intended to be the man to start lifting the team towards their grand ambition of winning the World Championship.
However, that target still appears a very long way off with Aston Martin currently ninth of 10 in the Constructors' standings.
No longer a factor for race wins and with a young family at home, Vettel has decided to call time on his career at the end of 2022 – leaving Stroll awaiting his fifth team-mate in seven seasons, confirmed as Fernando Alonso.
With the Spaniard already 41, it is inevitably only a matter of time before he heads towards the exit like Massa, Sirotkin and Vettel.
The question is how successful he will be before that happens – check out our view on what the future holds for Alonso alongside the 'grim reaper' that is Stroll.
What does Fernando Alonso's move mean for Lance Stroll?
Lance Stroll will have another multiple World Champion team-mate to deal with next season in Fernando Alonso.