Lance Stroll has enjoyed some of the best moments of his career in 2020, but has he finally proved that he's not a pay driver?
If you talk to a group of Formula 1 fans about the Canadian, there's a pretty good chance the majority of them would say he only has his seat because of his billionaire father.
Scoring a podium and a pole position this season, he's arguably done more than ever to disprove such claims, but has it been enough?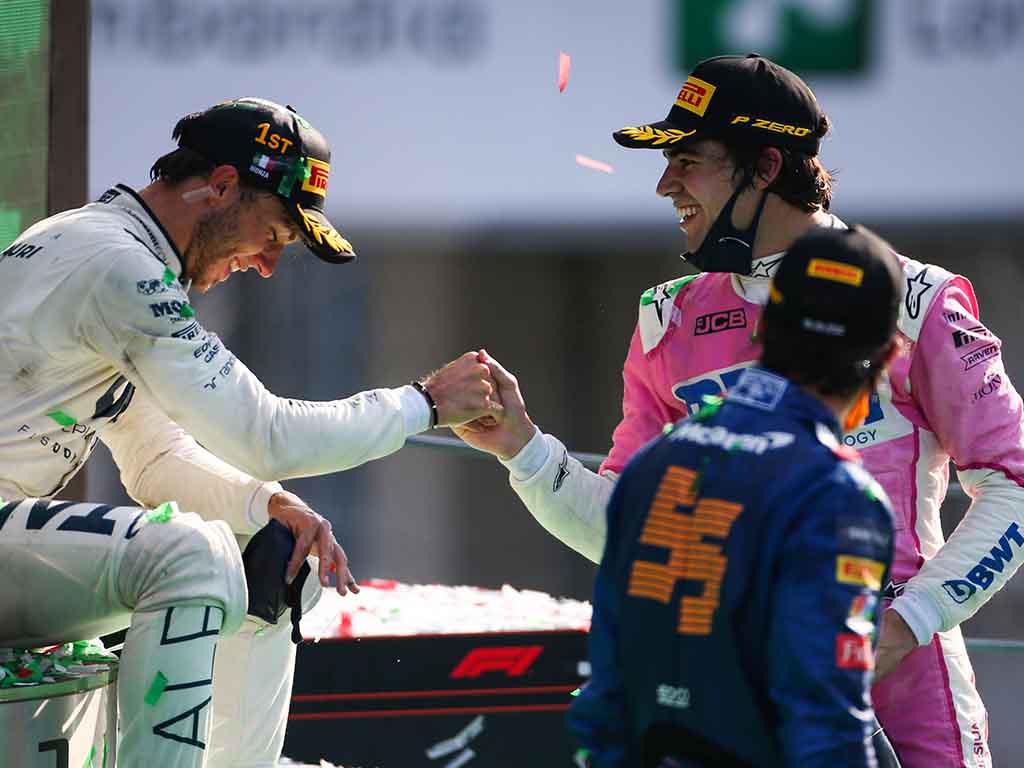 Stroll made an excellent start to the 2020 campaign. After an engine issue forced him to retire from the first round in Austria, he then scored points in each of the next seven races.
At the Hungarian Grand Prix, he had the upper hand on team-mate Sergio Perez all weekend, qualifying one place ahead of him in P3 and finishing the race three places up in P4.
He impressed again in Barcelona. After qualifying in P5, he made an excellent start to get past Perez and Valtteri Bottas.  The Finn retook the final podium spot but, after dropping behind Checo due to differing strategies, Stroll chased him down and was rewarded with his second top-four finish of the year thanks to a five-second time penalty for Mexican.
He then went one better in Monza, taking the second podium of his career. It could have been even better as a well-timed red flag had handed him the provisional lead of the race, but it was still a strong drive that featured some impressive overtakes, and a P3 finish and 15-point haul was still an excellent result for him and his team.
That said, the undoubted highlight of Stroll's season so far came last time out in Turkey. Specifically, his stunning Saturday showing at Istanbul Park.
The track was already hugely challenging to drive as a combination of resurfacing work and low temperatures led to a severe lack of grip. To make matters worse for the drivers, qualifying was to take place in wet conditions.
Five drivers spun in Q1 before it was red-flagged as rain began to fall again. As soon as it restarted, Romain Grosjean went off and into the gravel, suspending it again. By the time Q3 started, there were few drivers that had not had a scary moment of some sort.
A strong time from Perez quickly made it clear that the track had dried up enough for intermediate tyres to be used, so Stroll, like most others, put them on for his final laps.
Jump onboard for the lap that gave @lance_stroll and @RacingPointF1 their first pole position in Turkey 🚀#TurkishGP 🇹🇷 #F1 @pirellisport pic.twitter.com/olg9fiFxKg

— Formula 1 (@F1) November 14, 2020
While Max Verstappen, the man who had been quickest all weekend, struggled to get his to work, the Canadian snatched P1 with a stunning last lap. So good was it that the Dutchman, who took P2, was three tenths down, and the only man within a second of Stroll's time.
In equally tricky conditions on race day, the Racing Point man made the perfect start and stormed away from the rest of the field, leading by 10 seconds after 15 laps. He maintained his lead after the first round of pit-stops and looked set to take his first victory.
However, excessive tyre wear forced him to pit again, and the same issue plagued him in his final stint, causing him to drop down to P9. After the race, his team discovered that said issues were caused by a damaged front wing.
His race weekend had not ended the way he had hoped, but it was arguably the best he had driven since joining the grid nonetheless. On the Saturday, he had secured pole in a midfield car thanks to one of the laps of the season, and 30 or so flawless ones on the Sunday were equally as impressive.
So, he has a podium, a pole position, and of the races he has finished, he has only failed to score points once. Granted, of all the cars he has driven in F1, the RP20 has been the best, but this has still been the best he has looked in the sport regardless.
That being said, it hasn't been all good…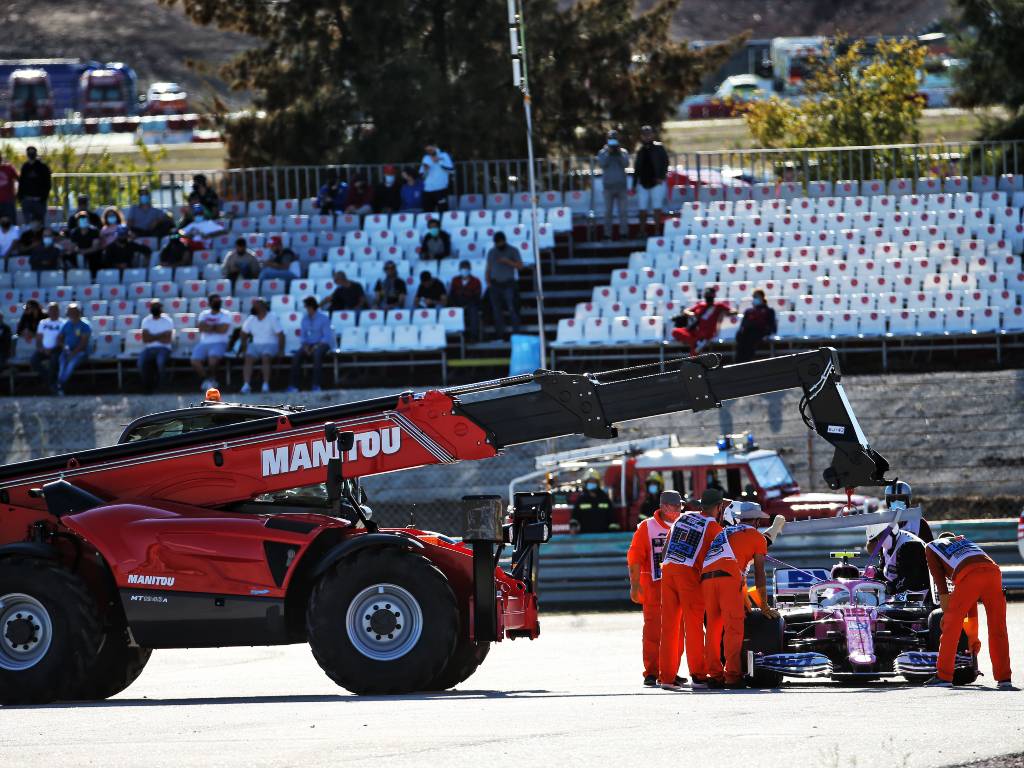 Despite strong performances, the standings aren't particularly positive for Stroll. This is almost entirely due to the poor run of form he went on between his podium in Monza and his pole position in Istanbul, in which he failed to score a single point.
This wasn't entirely his fault. At Mugello, he was in with a chance of scoring his second P3 finish of the season before a puncture brought an end to his race, Charles Leclerc took him out at the start at Sochi, while he was forced to withdraw from the Eifel Grand Prix after contracting COVID-19.
However, he only had himself to blame for the two poor results that followed upon his return.
At the Portuguese Grand Prix, he ended his race attempting a reckless late lunge on Lando Norris, causing the two to come together and significantly damaging his car. Earlier that weekend, he had come in for criticism after colliding with Max Verstappen in FP2. Both the Briton and the Dutchman were furious with him and made their feelings clear.
Things were not much better at the next race in Imola. There, he damaged his front wing in a lap 1 incident with Esteban Ocon, all but ruining his race. His day then got even worse when, after putting in a rather poor recovery drive, he overshot the mark when coming in to pit and sent a team member flying.
– misses his marks
– absolutely punts his front jack man
– stroll: "sorry my brakes were cold" pic.twitter.com/nx4e4bsyWr

— Milky 🐮 (@Milkym0o) November 1, 2020
Given that he's the only man driving the same car as you, your team-mate is, of course, the person you will be compared to most, and as has so often been the case for Stroll, such a comparison doesn't reflect well on him due to the mistakes he has made.
Perez is currently P4 in the Drivers' Championship with 100 points. Stroll is down in P11, 41 points behind. What's more, he has taken part in one more race than the Mexican.
With Racing Point, soon to be known as Aston Martin, opting to replace Perez with Sebastian Vettel next season, Stroll really needed to at least consistently match Checo this season in order for people to be convinced that he is being kept due to his ability, not the fact that his dad owns the team.
Over the course of the year, he hasn't done so. Therefore, while he is undoubtedly showing progress and perhaps winning more people over, he is not going to rid himself of the 'pay driver' tag any time soon, whether that's fair or not.
How can he do so? Well, next year, he will be alongside a four-time World Champion. Getting the better of him would probably do the job. Over to you, Lance.
Finley Crebolder
Follow us on Twitter @Planet_F1 and like our Facebook page.