A stand-out moment in Norris' quest for greatness?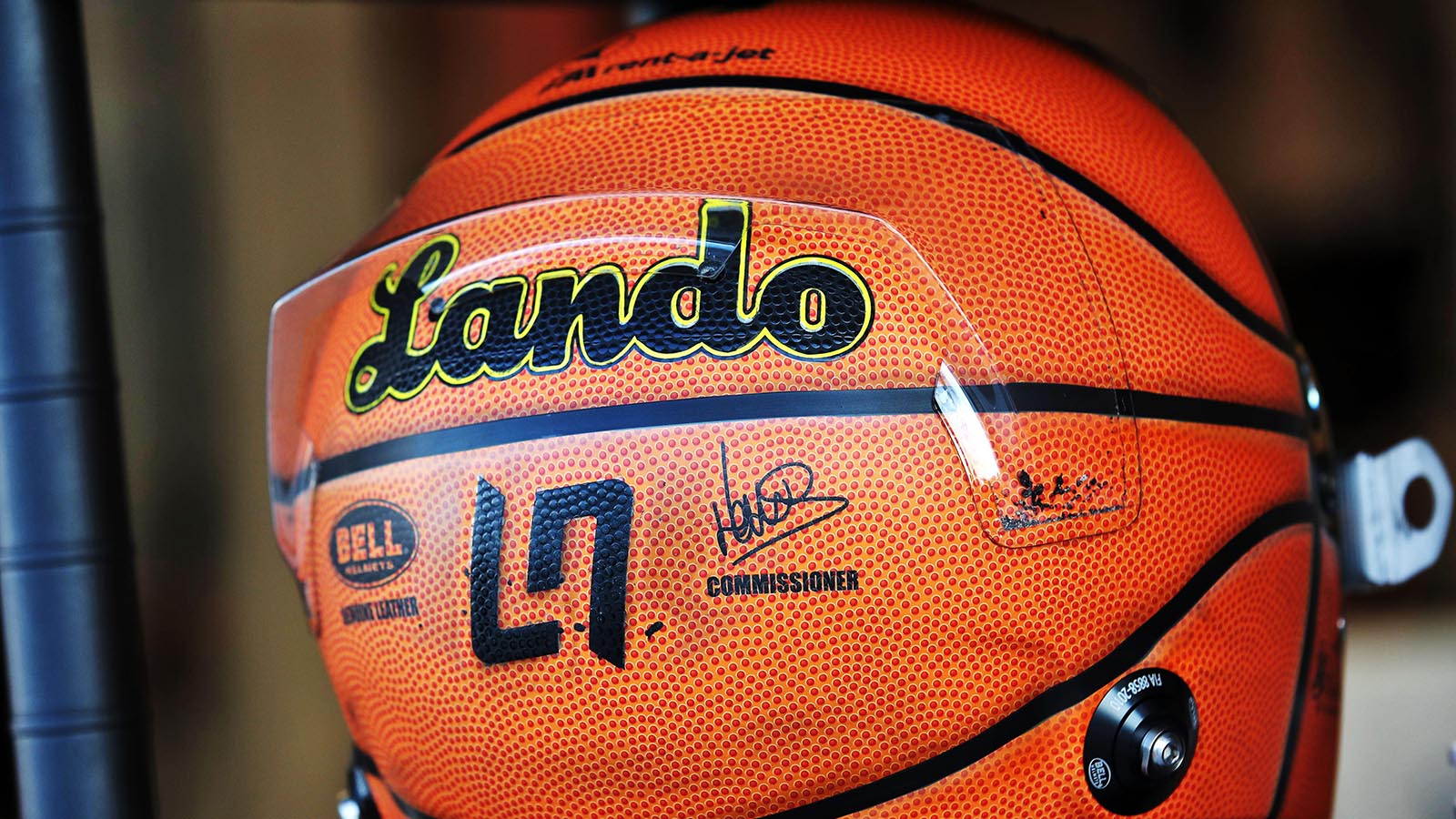 Sometimes it's the little things, the small but significant details both in and out of the car, that mark the potential greatness of a Formula 1 driver.
The finest example of that in recent times came in Azerbaijan in 2019, when after his crash in Q2 Charles Leclerc returned not to his driver room to beat himself up in private, but to the Ferrari garage.
As qualifying continued without him, there Leclerc stood side by side, shoulder to shoulder – in full view of the cameras – with his team to watch the remainder of the session.
A likely candidate for pole position until his error entering Baku's castle section, Leclerc only had himself to blame and his mistake, as he repeatedly told himself over the radio after hitting the barrier, was stupid.
But in losing Leclerc also kind of won, his very public display of unity and togetherness endearing him to the team just that little bit more as he stole the Scuderia's hearts from Sebastian Vettel, his four-time World Champion team-mate.
The little things can reveal a lot about a driver's character and outlook, and so it seemed in the immediate aftermath of Lando Norris's race-ending collision with Pierre Gasly in last weekend's Miami Grand Prix.
Game. Face. On. 👊 @LandoNorris

Barcelona 🔜🇪🇸 pic.twitter.com/M5qRAlvVfv

— McLaren (@McLarenF1) May 9, 2022
After the right-rear of his AlphaTauri took a hit from Fernando Alonso – in the midst of one of his impetuous days – on the previous lap, Gasly was still in the process of examining the full extent of the damage on Lap 40 when he came to be passed by Mick Schumacher, Kevin Magnussen and Norris.
As Gasly, visibly struggling to keep his car on the road, ran wide through two consecutive corners, he was passed by the Haas drivers into Turn 8 before colliding with Norris at the start of the following straight.
For all the safety improvements to F1 over recent years, accidents on the straight remain an ever-present yet occasionally overlooked danger with the risk level not eased by the long, kinked straights – built to breed misunderstandings and misjudgements and lined with hard and unforgiving walls – now a feature of F1 street circuits from Miami and Jeddah to Baku and beyond.
The crash between Norris and Gasly, thankfully, came early enough down the straight for a potential disaster to be averted, the McLaren – having lost its right-rear tyre in the initial collision – avoiding a hard impact with the walls as it spun to a stop.
It was a sudden, dramatic and most of all utterly avoidable incident, forcing Norris to retire for only the third time since the start of the 2020 season.
In such circumstances it is not difficult to imagine some drivers on the current grid, with the adrenaline soaring after having their race ended by a slow-moving car in an unexpected and unnecessary manner, needing no invitation to turn the air 50 shades of blue.
Common convention is to get the 'what an idiot' routine out of one's system at the earliest possible opportunity, immediately apportion blame to the other driver and only worry (or not) about whether you were right to do so later.
Yet Norris, it is clear by now, is unique among his peers, and his handling of the collision was wonderfully disarming.
"Ah, I'm out boys," he simply reported over the radio before apologising to the team for his involvement in the incident. "F*ck, sorry about that. I don't know what happened…"
As the Safety Car circulated, television pictures showed Norris returning to the McLaren garage, where he calmly and quietly removed and placed down his basketball-themed helmet before walking away. No glove-throwing histrionics here.
"It's tough," he told Sky Sports after the race. "I've looked at it a few times now but it's tricky. I don't know if he had damage or something.
"I left space, obviously. I knew he was on my right, but the track kind of kinks to the right and I'm going with the flow of the circuit and it didn't look like he was. I thought I did what I would normally do but it just ended up being a silly accident.
"I'm quite annoyed, I guess. We could have scored maybe one or two points today, maybe not anything more, but it happens. We're lucky we didn't lose out on too much."
He would be even more annoyed later when he realised Gasly was destined to DNF all along, the AlphaTauri driver taking a little too long to accept the damage from Alonso's Turn 1 attack was terminal and taking someone else down with him.
But Norris's measured reaction in the heat of the moment, over the radio and in the TV pen was refreshing and offered an insight into the way he goes about his racing.
Norris has won many admirers over the last three seasons for his plucky performances in an ever-improving McLaren, his six podium finishes and regular overachievement in qualifying – not least his pole at Sochi, where he was unlucky not to win in 2021 – creating the aura of a potential future World Champion.
Wedded to that talent is not only a boy-next-door charm, but a maturity, a certain spirit and a sense of responsibility. Like Leclerc, it promises to take him very far indeed.
Sometimes it's the little things…