Last chance saloon for Ferrari in Canada
If Ferrari are to keep their faint hopes of a successful 2019 intact, then the power-hungry Canadian Grand Prix is surely their last chance.

While the Scuderia are evaluating "new concepts" for their SF90 in hope of catching the runaway Mercedes, they do have one major weapon: straight-line speed.
It was this very factor which served them so well in Bahrain, where Charles Leclerc would have won if it wasn't for his reliability issues and, without that costly spin, Sebastian Vettel should have been in a position to challenge for victory and save the weekend for his team.
The Sakhir International Circuit is what the teams call a power-hungry track; ditto for the Circuit Gilles Villeneuve.
However, what Ferrari will produce is somewhat uncertain – we saw in Baku that the Maranello team gained ground on the huge straight, but the slow, technical corners played to the Silver Arrows' strengths.
Qualifying looked like it could produce a Ferrari pole before Leclerc's incident and, with the delays causing track temperatures to plummet for Q3, the SF90 fell out of its narrow operating window and Mercedes took a comfortable 1-2 on the grid.
The race was surprising, Ferrari never troubled Mercedes when they were expected to with temperatures sky-high again. It seemed the Merc's ability to corner better had neutralised Ferrari's raw power and then some.
However, Montreal is more of a Bahrain type circuit – 45% of the lap is spent at full throttle, so in theory the Scuderia should be able to let those prancing horses run free.
Vettel himself has motivation as he could join a very exclusive club if he claims victory. It would give him back-to-back wins at the Canadian Grand Prix – Alan Jones, Michael Schumacher and Lewis Hamilton are the only members of said club.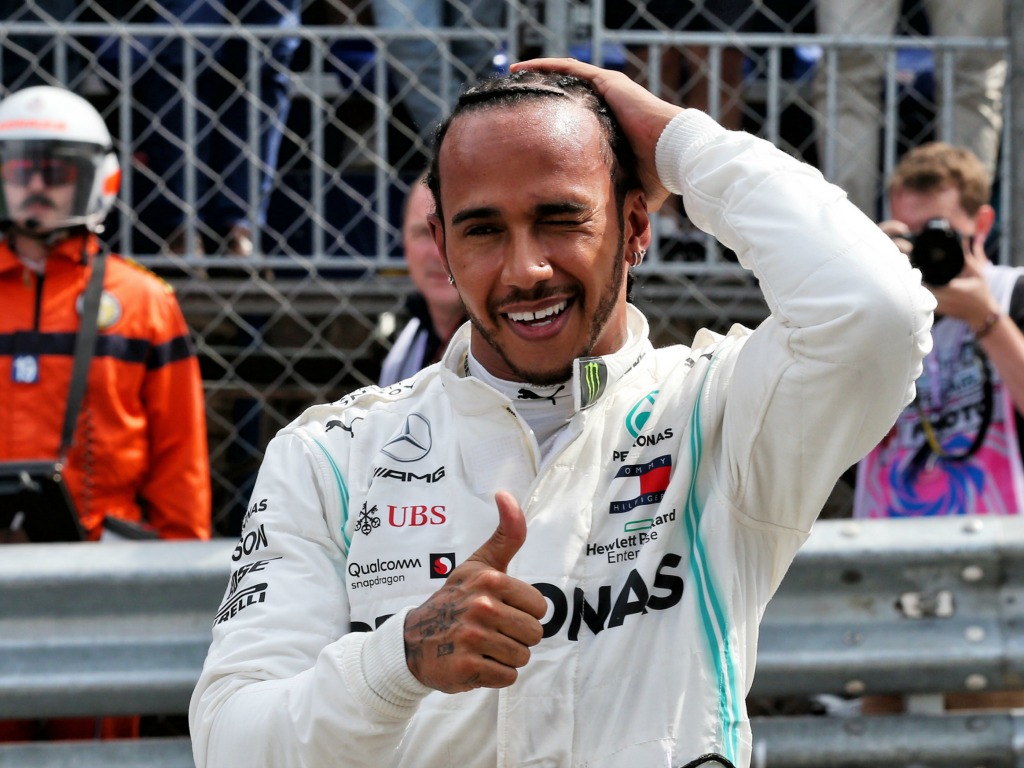 But, Hamilton is a master of this place. He won his first ever grand prix here back in 2007, and has taken the chequered flag another five times since.
Throw in Valtteri Bottas and Charles Leclerc who both have points to prove after Monaco along with Mercedes' engine upgrade, and maybe we can hope for a four-way battle at the 2019 Canadian Grand Prix?
One thing we can say, if Mercedes dominate here, it's hard to see where Ferrari could challenge again in 2019 without significant upgrades.
Canada likely won't be a happy place for Red Bull. Honda have made great strides with their power unit, but speed is still their Achilles heel.
Brilliant 😂 #F1 pic.twitter.com/84rhFPc31I

— Planet F1 (@Planet_F1) May 28, 2019
Nonetheless, a strength of Max Verstappen's this season has been picking up the scraps, smelling an opportunity and taking it, often at Ferrari's expense. This will likely be his only hope at the weekend and it remains to be seen if Pierre Gasly can finally muster a challenge to his team-mate.
If Ferrari power plays its expected part, then Haas and Alfa Romeo can look forward to a strong weekend.
Neither team will be happy with how Monaco went for them. Kevin Magnussen started the race P5 for Haas which was fantastic, but he ended up P14, while team-mate Romain Grosjean just snuck into the points.
If it was bad for Haas then for Alfa it was abysmal. Both drivers out in Q2 before Kimi Raikkonen was the highest finisher with P17, they need to get back on track in Canada.
Hopefully this time Kimi doesn't get stuck behind the home racer Lance Stroll in the f****** Force India or whatever they call it.
Renault power will be the final manufacturer put to the test; Daniel Ricciardo bemoaned the team of "handing positions to everyone else" in Monaco. After making it up to P5 on the opening lap, a P9 finish around the streets of Monte Carlo is hugely disappointing.
There were no points for Nico Hulkenberg. He received a lot of early-season praise for giving his new high-profile team-mate a hard time, but the tables are just starting to turn a little now and the German would like to put an end to that at the Circuit Gilles Villeneuve.
💪🏼 YES! P6 in Monaco! No image can describe the feeling at T3! But hope you enjoy this view! @McLarenF1 @EG00 #carlo55ainz #monacogp pic.twitter.com/koGFVSJRlT

— Carlos Sainz (@Carlossainz55) May 26, 2019
McLaren right now are making the most of the Renault horsepower and showing their suppliers how it's done.
P4 in the Constructors' Championship, for them it will be a case of finishing strong so the tight midfield pack behind don't cut into the 13-point advantage they currently enjoy over SportPesa Racing Point in P5.
Carlos Sainz described his double overtake on the Toro Rossos in Monaco as "the best of his Formula 1 career", his confidence is at its peak and, with Lando Norris going along nicely in his rookie year, if McLaren deliver the tools, those guys will put them to full use.
And how about poor old Williams? Well, Monaco was an improvement for them considering their struggles so far in 2019 – for the first time this season neither driver finished last, while George Russell's P15 was a welcome surprise for the Grove outfit.
And remember, they have a former Canadian Grand Prix race winner in their driver line-up.
Robert Kubica responded to his horrific crash at the circuit in 2007 in stunning fashion, claiming victory in the 2008 Canadian Grand Prix with BMW Sauber.
In fact, he headed a one-two finish for the team that day, and while we would eat our collective hats should Williams take a one-two here, having somebody like Kubica in the team who knows how to win around these parts could be vital for the Williams recovery.
Follow us on Twitter @Planet_F1 and like our Facebook page.