Why Hamilton's 2021 season has echoes of 2016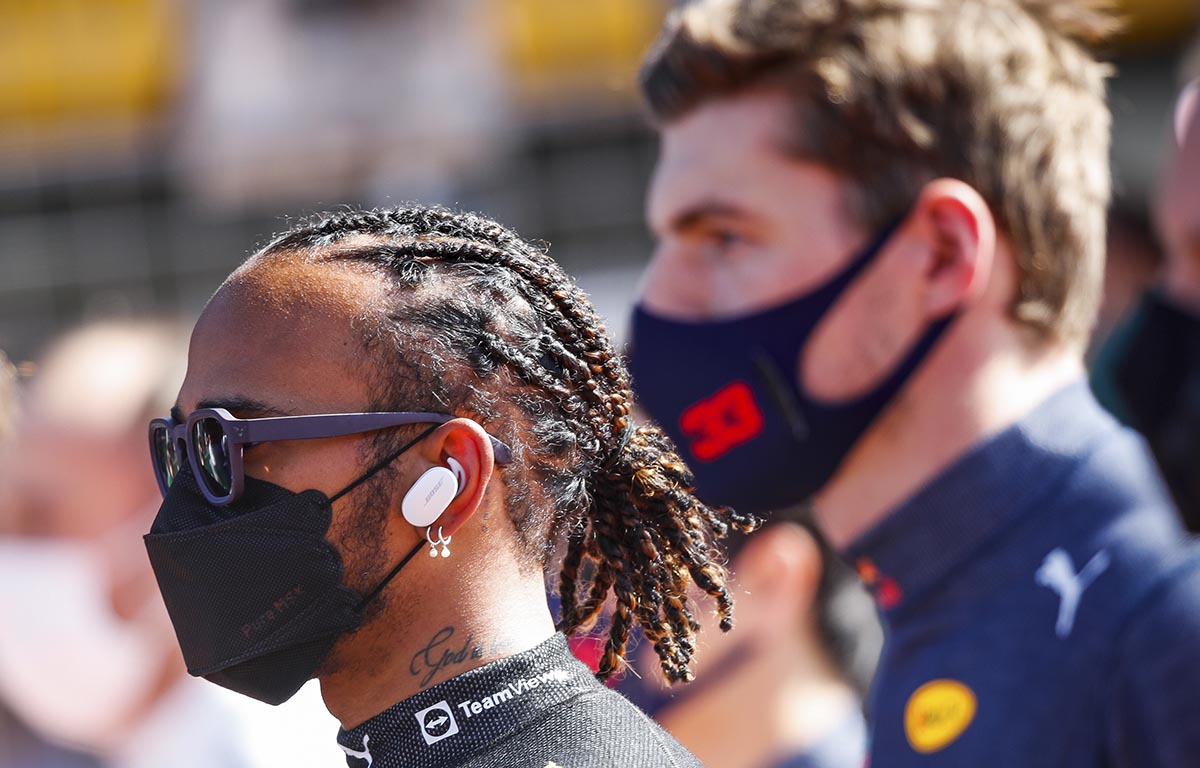 After losing the lead of the drivers' standings following Max Verstappen's successive victories at Spa and Zandvoort, Monza's long straights presented the perfect opportunity for the empire to strike back, with Mercedes' power units remaining, just about, F1's benchmark.
Even in a season increasingly difficult to predict, the script for the Italian Grand Prix seemed relatively set in stone when Mercedes completed the formality of a front-row lockout in Friday's qualifying session.
Valtteri Bottas, it was universally assumed, would lead away from the front of Saturday's sprint and instigate the swap when a Mercedes one-two was secure before shuffling to the back to serve his grid penalty in the grand prix itself.
That would leave Hamilton, three bonus points in his pocket, with an untroubled route to a milestone 100th F1 victory and the championship lead once more.
Yet the road to Rettifilo ruin was laid when Hamilton made a poor start in the sprint, dropping to fifth behind the McLarens whom he'd surely hoped would instead be pestering Verstappen for his podium place as he disappeared into the distance.
It was the latest costly example of Hamilton and Mercedes snatching defeat from the jaws of victory, leaving his season with a distinct air of 2016.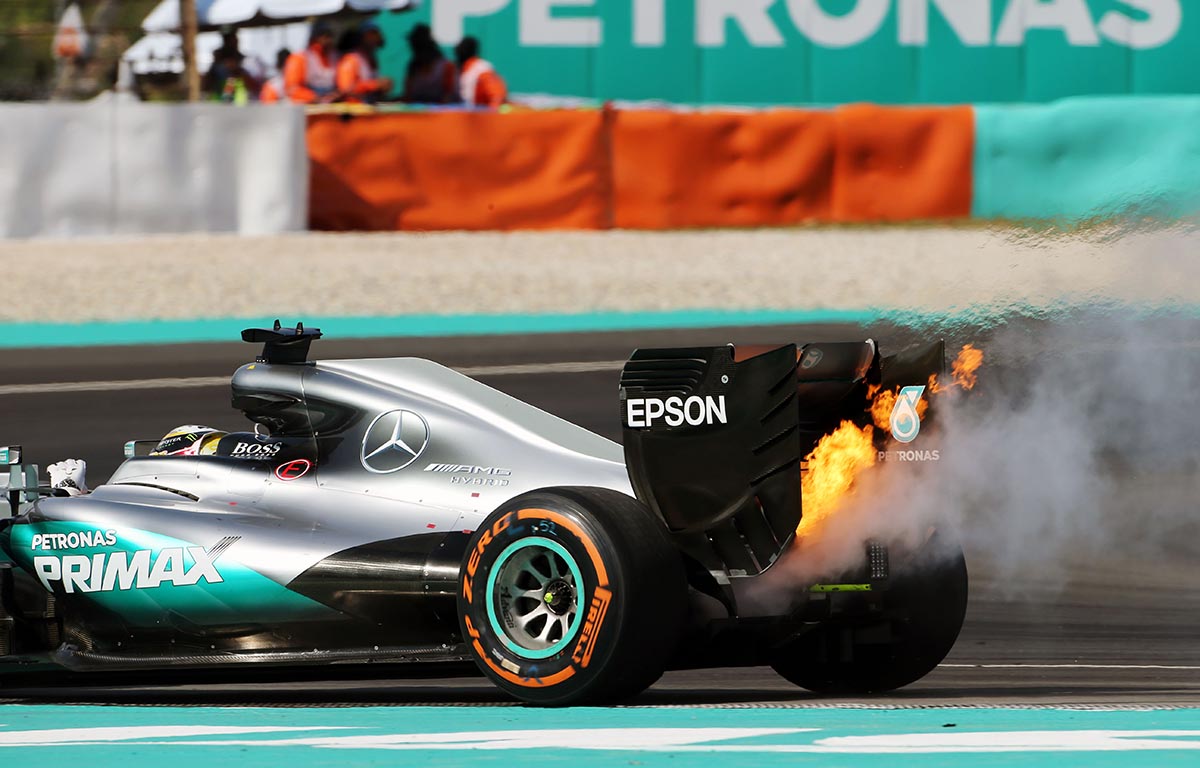 The abiding image of that year is of a distraught Hamilton crouched in a fetal position next to his smoking Mercedes in the immediate aftermath of an engine failure while leading in Malaysia, gifting team-mate Nico Rosberg an unassailable advantage.
With Hamilton ultimately losing that championship by a margin of just five points, though, to place such an emphasis on Sepang is to ignore the multiple occasions Hamilton himself allowed easy points to slip through his fingers.
Poor starts from pole position in Australia, Bahrain, Spain, Italy and Japan punctuated his season and ensured he was constantly swimming against the tide throughout 2016, unable to apply sustained pressure on Rosberg until it was too late, until Nico could afford to let Lewis take the battles and still win the war.
That struggle to seize the victory, build any real momentum and punish the mistakes and misfortune of his main rival has also become a recurring theme of a disjointed 2021 campaign in which his tally of four wins after 14 rounds is his lowest at this stage of a season in the hybrid era.
The most glaring example, of course, came in the Azerbaijan Grand Prix in Baku, where after the red-flag stoppage for Verstappen's late tyre failure Hamilton – normally so adept at keeping his head as others lose theirs – was unable to stop himself being sucked into the madness.
His accidental, instantly infamous brush of the brake magic button as he charged towards the first corner of a two-lap dash to the finish saw him lock up and drop from a near-certain victory to 15th at the flag, effectively letting Verstappen off the hook.
Six weeks later, his fastest lap in Friday qualifying as the sun started to set at Silverstone had for all the world the feel of a turning point in his season, coming after two bruising weekends in Austria where Hamilton had openly questioned his team's wisdom in limiting the development of the W12 car.
"We've been missing this for a whole year," an almost breathless Hamilton said during the post-session parc ferme interviews, overcome by the human heat of the home crowd after a year of racing without spectators.
Yet you could sense Silverstone deflate – the energy and renewed hope that lap represented drain away – upon the start of F1's first sprint, with his bad start letting Verstappen through to win, thus setting the scene for the controversy at Copse when victory ought to have been more routine, and infinitely less stressful, than it might have been.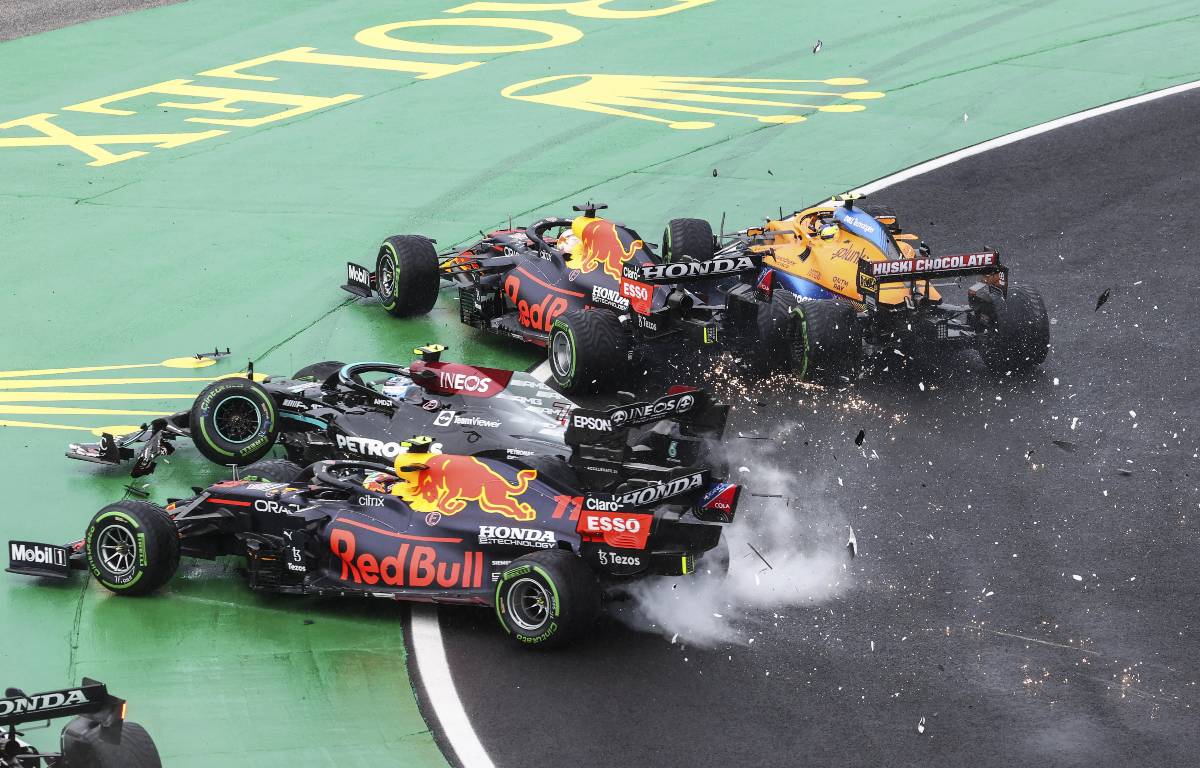 Then came Hungary, where the benefit of Bottas taking out almost every conceivable challenger to his team-mate at Turn 1 – himself, both Red Bulls and Lando Norris – was wasted when Hamilton was the only driver to return to the grid on intermediate tyres for the restart.
The resulting farce, as the lonely Mercedes pulled away to complete a single lap before switching to slicks, cost Hamilton another valuable win while highlighting potentially the last remaining gap in his skillset – a Fernando Alonso-esque ability to make decisive strategic calls from the cockpit.
Perhaps it is because he has only had Bottas to worry about in recent years, or perhaps it is because Verstappen and Red Bull have as yet shown no signs of being worn down in the way Sebastian Vettel and Ferrari eventually were by the Hamilton-Mercedes machine across 2017 and 2018.
But the Lewis Hamilton of 2021 – still genius on most days but alarmingly uncertain and impetuous at times of high tension – is undoubtedly a more vulnerable, less ruthless and imposing presence than at any stage since the final days of his duel with Rosberg.
The dulling of his killer's instinct would not be so noticeable were it not for the fact that Hamilton's astronomical success since Rosberg's retirement has been built upon his knack of thriving under intense pressure and winning the key moments of a season, most memorably against Vettel in the 2018 German Grand Prix.
When Seb slid helplessly into the Hockenheim gravel on that damp afternoon, his tearful fury as he took his frustration out on his steering wheel came not only from the shame of crashing out of the lead of his home race, but the instinctive awareness that he'd passed Hamilton the salt to rub into his wounds.
He wouldn't have needed to watch the remainder of the race to know how it ended, or required anyone from his Ferrari team to inform him of the result.
He knew. They all knew.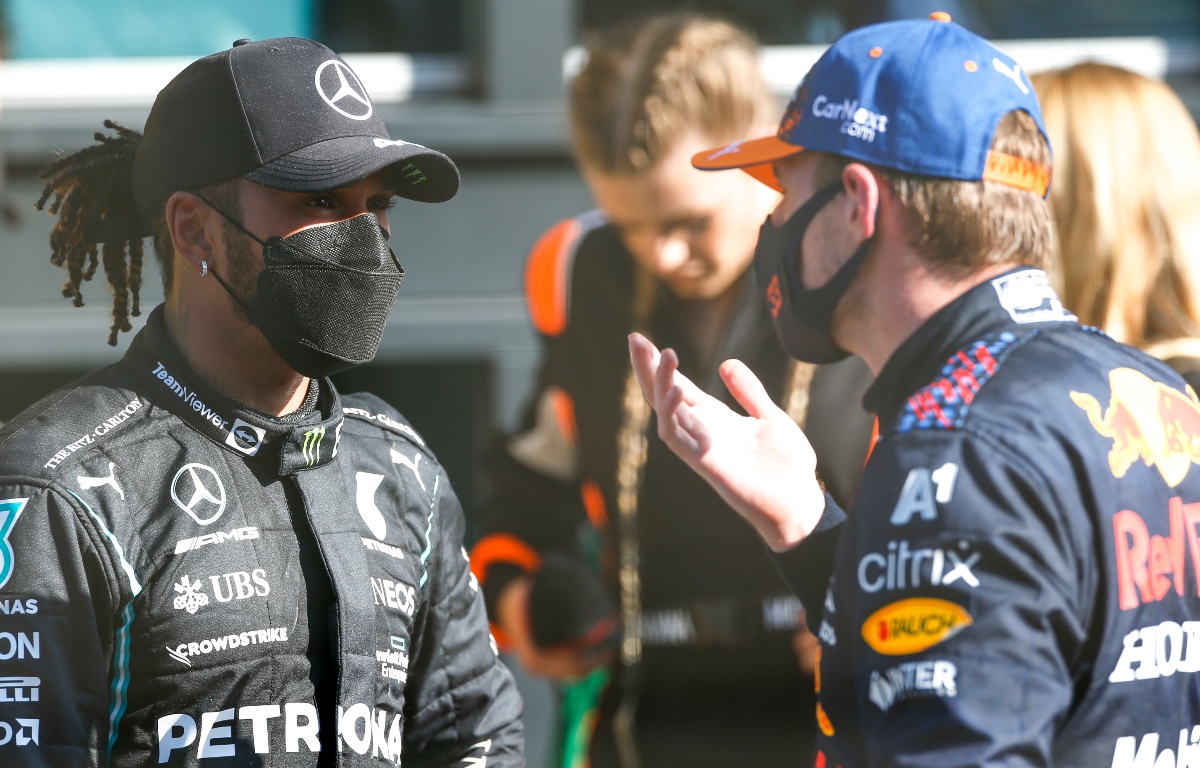 With a maximum of eight races remaining, there will doubtless be more twists and turns to come and more of those key moments to contest.
As long as the two front-running cars remain relatively evenly matched, there remains a suspicion that Hamilton's championship-winning experience combined with Verstappen's inexperience will ultimately prove decisive, or that the might of Mercedes High Performance Powertrains may push Honda beyond its limits.
Whoever loses this fight will have reasons to look back in anger, although Verstappen would at least be comforted by the fact that two of his low points to date, the Baku blowout and his limp to ninth place in Budapest, came through no fault of his own.
Hamilton, by contrast, would be transported back to his 2016/17 winter of discontent, kicking himself over the points he left on the table and vowing never to be so wasteful, so unassertive again.
With that in mind, here's a final potential parallel with five years ago: might Monza one day come to be remembered as Max's "Rosberg at Barcelona 2016" moment?
Faced with losing points to Hamilton if he emerged from that corner behind, did he in the heat of the moment decide a no score would be preferable to a deficit, leaving Lewis with one fewer race to hit back and crossing a pro-Mercedes track off the calendar in the process?
If there's even a hint of truth to that school of thought, that three-place grid penalty in Russia may be a price worth paying.