Lewis Hamilton car collection: Take a closer look at his incredible private garage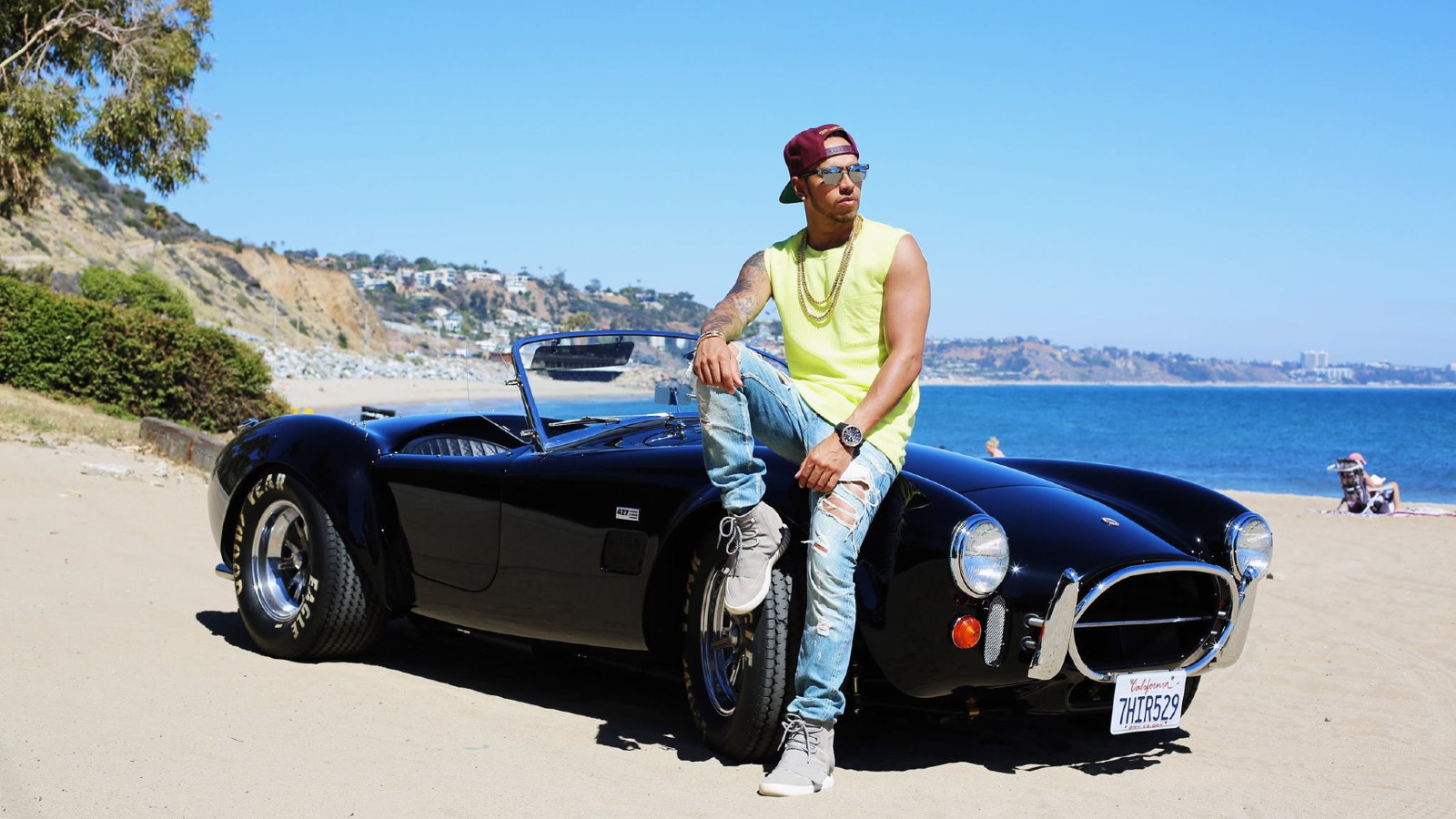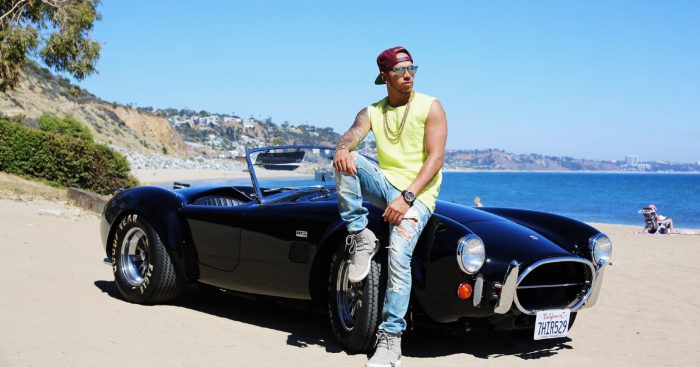 Unsurprisingly, seven-time Formula 1 World Champion Lewis Hamilton boasts an impressive set of cars in his private collection.
Lewis Hamilton's day job may see him driving the fastest machinery in the world around the race track but, even when he gets home, the British driver has access to some of the most spectacular road cars in the world.
Hamilton has an impressive stock of supercars and hypercars tucked away in his private collection, worth an estimated £13 million!
However, in recent years, Hamilton has been open about the fact that his private collection of cars is scarcely used – Hamilton has become increasingly climate-conscious throughout his career and has chosen to only selectively drive the petrol-powered behemoths in his garage.
Instead, Hamilton's private collection sits quietly in his garages at home in Monaco and Los Angeles, with a small but hugely impressive and wide-ranging collection of carefully curated machinery.
Let's look at the cars Hamilton is known to have, or had, in his collection.
Pagani Zonda 760 LH
The eagle-eyed amongst you may have copped the 'LH' denouement after the model name. And you would be correct: it's not a coincidence.
Hamilton owned a £1.6 million Pagani Zonda which was specifically manufactured as a bespoke option for the World Champion, before selling it off during 2021.
Pagani manufactured five special-edition Zonda 760s which were special orders – Hamilton was one of them. Interestingly, one of the other five, the 760 'Viola' is now owned by Hamilton's former friend Adrian Sutil and is based in Monaco.
The car is capable of 0-100km/h in three-and-a-half seconds, and was fitted with a manual gearbox – at Hamilton's request.
"The Zonda is terrible to drive!" Hamilton once commented on the car. "It's the best-sounding car I own, but handling-wise it's the worst."
This might explain why Hamilton was involved in a collision in Monte Carlo in 2015, that resulted in damage that required work from Pagani to fix…
Mercedes-AMG Project One
Given he drives for Mercedes' factory Formula 1 team, it's no surprise that Hamilton splashed the cash to get his hands on the marque's most impressive machine, the Project One.
Given his interest in sustainable fuels and powertrains, Hamilton was involved in the production of the plug-in hybrid machine by testing the prototypes.
The Project One is capable of reaching a top speed of nigh on 220mph, with the initial deliveries of the machines being made in late 2022.
Just 275 Project Ones will be built, costing around £2 million each. Hamilton bought one for himself, and another for his father Anthony.
Former Mercedes teammate Nico Rosberg has also taken delivery of one, while David Coulthard and Mark Wahlberg have also joined Hamilton in purchasing one of the exceptionally rare machines.
It began with an idea. A dream…. @F1 technology brought to the streets.

Today, that dream becomes reality. The ONE and only, @MercedesAMG ONE. ❤️ pic.twitter.com/KXyetqSD3c

— Mercedes-AMG PETRONAS F1 Team (@MercedesAMGF1) June 1, 2022
Mercedes-AMG SLS Black (and a Mercedes Safety Car!)
Aside from the Project One, Hamilton also owns a few other offerings from Mercedes.
The AMG SLS Black is powered by a 6.2 litre V8 with 620bhp, hitting 100km/h in just three seconds from a standing start.
He also owns a white Mercedes AMG GT R, which was used as the Formula 1 Safety Car from 2018 to 2020, which is arguably the most 'normal' car in Hamilton's extensive car collection.
Hamilton also has possession of a Mercedes AMG G63 6×6, a capable and imposing six-wheeled off-roading truck which cost the seven-time World Champion around half a million pounds.
When Hamilton feels like whipping around in utter luxury, he can also peel out in his Mercedes-Maybach S600 which has a silky smooth 6-litre V12 engine.
Ferrari LaFerrari (amongst others!)
While Hamilton has been a Mercedes F1 driver for a decade, that doesn't mean he's immune to the charms of the ultimate boyhood dream machine – a red Ferrari.
While they may have been his on-track rivals over the course of his long F1 career, Hamilton is known to have had at least three Ferraris in his car collection.
These include a Ferrari LaFerrari, a Ferrari 599 SA Aperta, and a LaFerrari Aperta.
The LaFerraris use a hybrid 6.3 litre engine, producing over 900bhp, with Hamilton rumoured to have spent around £2.2 million in order to secure the Aperta version, and a further £1.4 million on the other.
Just 80 versions of the 599 were ever built, celebrating Pininfarina's 80th anniversary, making it an extremely rare car in Hamilton's collection. The price tag may be lower than the LaFerrari Aperta, but was still an estimated £1.7 million.
1966 Shelby Cobra 427 (article image)
While most of Hamilton's collection consists of cutting-edge machinery from the world's biggest supercar manufacturers, he has also splurged on some classic machinery.
One of these is a classic 1966 Shelby Cobra, estimated to be worth around £4 million – one of the most expensive machines Hamilton owns.
Kept in Los Angeles, Hamilton was frequently seen taking ex-girlfriend Nicole Scherzinger out for a drive in the exotic car during their time as a couple.
However, the longer Hamilton holds onto this car, the more it's likely to appreciate – Cobra prices are expected to rise at auction and, together with its unique ownership, Hamilton's pension could be secured from this one machine!
1967 Ford Mustang Shelby GT500
Another classic in Hamilton's car collection is a close replica of 'Eleanor' from the film 'Gone in 60 Seconds' – Hamilton spent £1.1 million to get his hands on a 1967 Ford Mustang Shelby GT500.
Following the purchase, Hamilton then had his car customised by an American tuner and bodyshop in order to bring it into the pristine condition it's in today.
McLaren P1
The days of Lewis Hamilton being associated with McLaren may be well behind us, but Hamilton himself has kept the brand close to his heart.
In 2015, three years after walking away from the McLaren F1 team that brought him into Formula 1, Hamilton splurged on a P1 supercar.
Boasting a 3.8-litre twin-turbo V8 petrol engine, twinned with an electric motor, it produces 903 bhp – enough to hit a top speed of 217mph and 0-100 km/h in under 2.7 seconds.
The P1, the successor to the iconic F1, cost Hamilton around £1.2 million.
What other cars or vehicles does Lewis Hamilton own?
While the above list of cars are machines that Hamilton is known to have had (or still has) ownership of, it's highly likely the seven-time World Champion has quite a few other machines squirreled away for when he feels like keeping a lower profile.
Aside from his four-wheeled cars, Hamilton also has a Honda CRF450RX Motocross bike which he is known to ride around in the picturesque areas of California, while he also owns an electric Maverick X3 dune buggy.
PlanetF1.com recommends
F1 stars turned rally drivers: Could Sebastian Vettel be the next to join the list?
12 classic Kimi Raikkonen stories, and a few you may not know
Top 10: The drivers with highest win percentages in F1 history
What is Lewis Hamilton's current road car?
While Hamilton may have access to a huge range of sportscars and supercars, the 38-year-old has chosen to be more environmentally conscious in his day-to-day driving.
Nowadays, Hamilton carries out his daily driving in an electric Mercedes EQC SUV, which cost him around £65,000.
Famously, Hamilton also once owned a private jet, a cherry-red Bombardier Challenger 605, which he used to fly around the world in his private life as well as to Formula 1 Grands Prix and tests.
But Hamilton sold the jet in 2019, citing a desire to become more environmentally conscious and to live a greener life.
New whip ⚡️ @LewisHamilton got his first laps in with the all-new electric @MercedesBenz EQC in Oz! 👊

Was he impressed? He's already ordered one… 😉#SwitchtoEQ #FutureMobility pic.twitter.com/WRBRIse1O8

— Mercedes-AMG PETRONAS F1 Team (@MercedesAMGF1) March 21, 2019