Idea Hamilton's mistakes go unpunished is wrong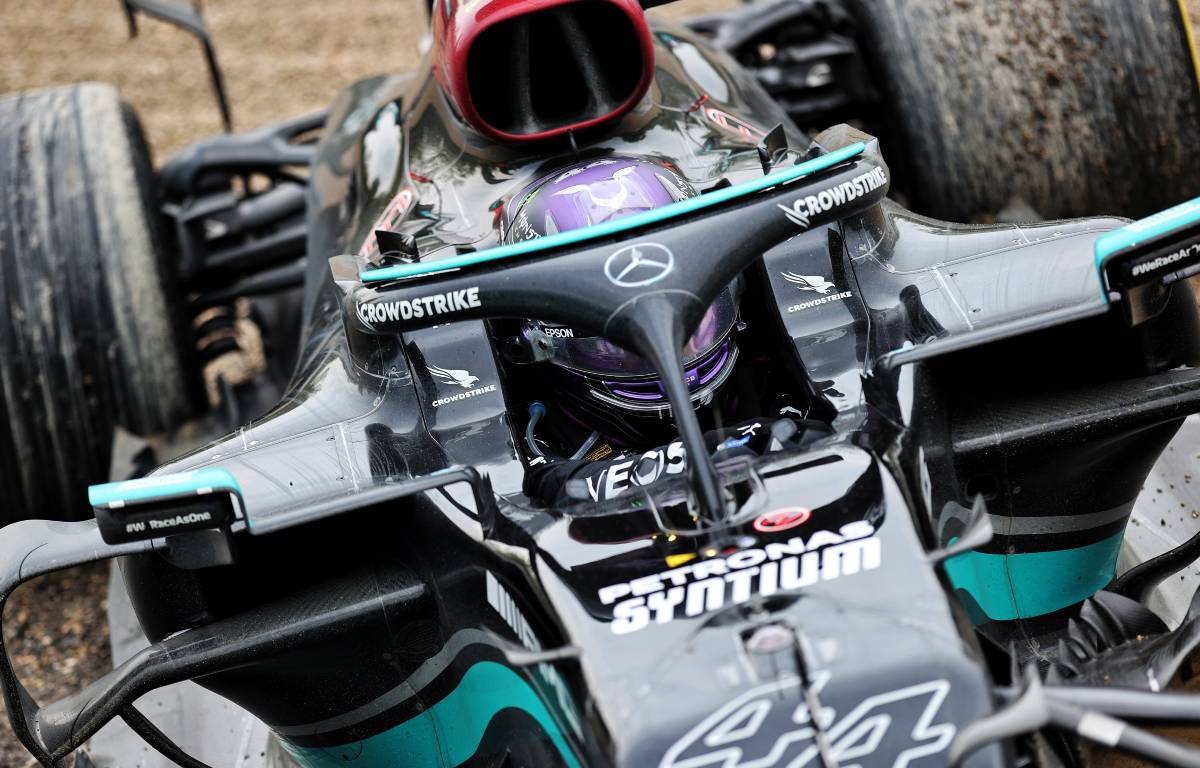 Even a seven-time World Champion like Sir Lewis Hamilton makes mistakes, but the idea he is only now getting punished is not correct.
Imola is one of Formula 1's most challenging circuits at the best of times, but when heavy rain fell on only certain parts of the track shortly before the Emilia Romagna Grand Prix, the task grew far more ominous for all 20 drivers.
It was an afternoon under the cool, cloudy skies of Imola when few were spared a moment to forget. Nicholas Latifi failed to make it past the first lap after tangling with Nikita Mazepin and hitting the wall, shortly after spinning the FW43B. Fernando Alonso had not even made it to the grid before sliding into the barriers and needing repairs.
Valtteri Bottas and George Russell were involved in a nasty high-speed shunt mid-race, Sergio Perez and Carlos Sainz had trips into the gravel, Mick Schumacher spun and took his front wing off behind the Safety Car and even race winner Max Verstappen narrowly avoided a spin while warming up his tyres before the race restart.
The list of mistakes rolled on, and Hamilton certainly generated a great deal of attention after his.
As the Mercedes driver pursued leader and title rival Verstappen through the traffic, Hamilton came unstuck on a wet patch of track as he tried to lap Russell at Tosa.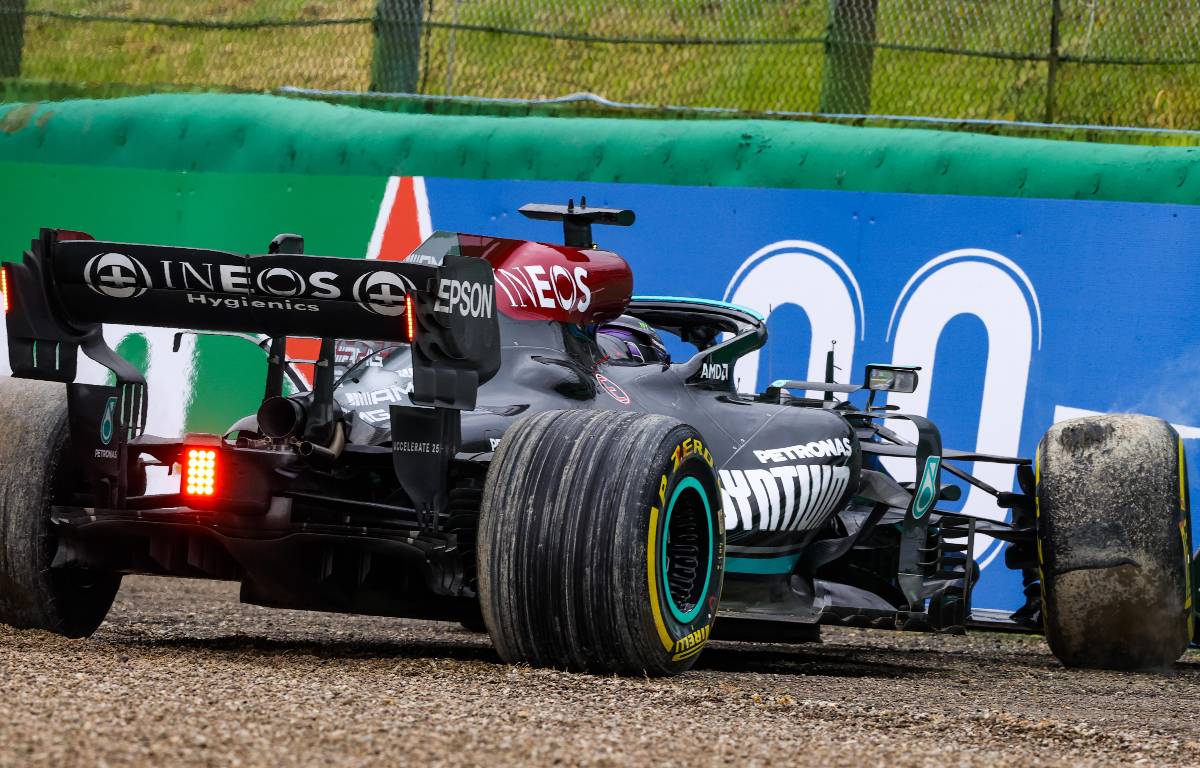 He slid into the gravel and despite escaping, got a little too firm on the throttle, ran out of angle and planted the nose of his W12 into the wall.
From there, the Briton reversed his way free and rejoined the order in P9, recovering for a P2 finish once the debris left behind by Bottas and Russell had been cleared.
Following Imola, there was a, let's say, interesting, claim made by ex-F1 driver Jan Lammers about Hamilton.
"Hamilton makes mistakes more often than not. His mistakes were never punished because he drove the best car and always got away with it," he told RacingNews365.
"Often Hamilton is there at the moments that matter, but especially at Imola you saw everyone was vulnerable because of the circumstances."
Since Hamilton is battling the Dutch racing star Verstappen for the 2021 title, it is natural there will be a touch of bias there from Lammers.
But the theory that Hamilton does not get punished for his mistakes because of superior machinery is simply not accurate.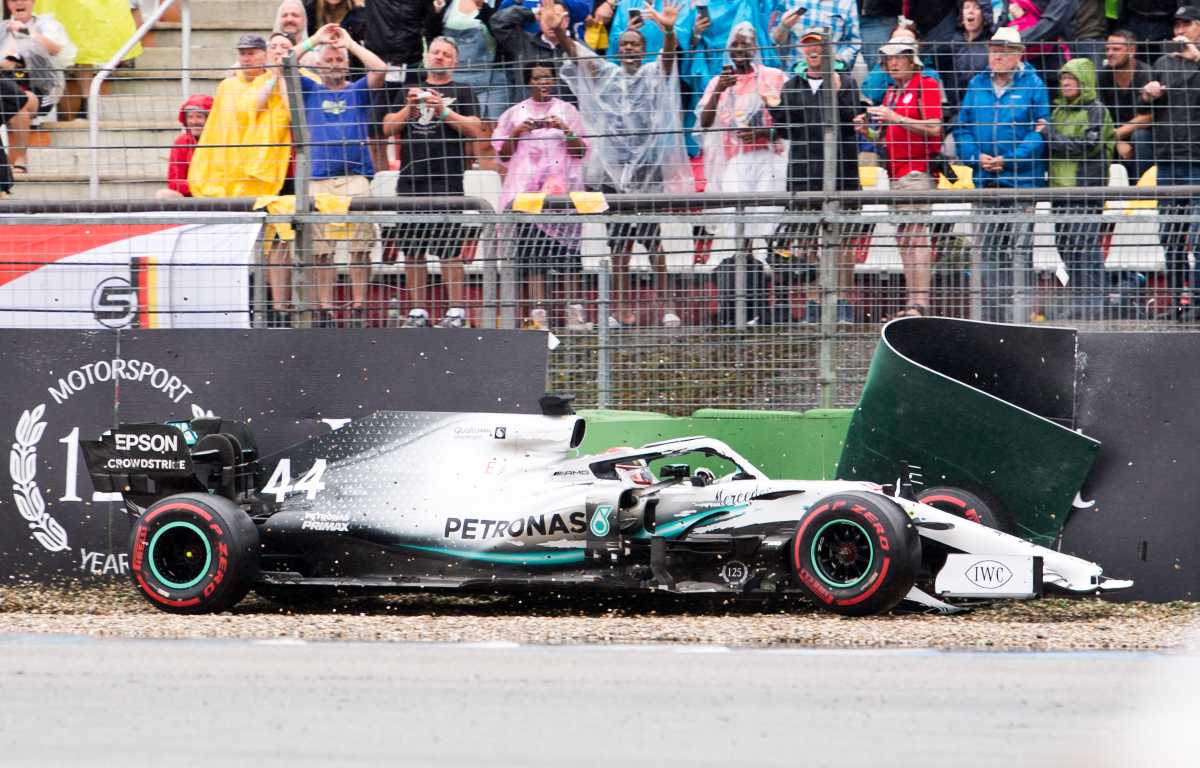 You don't even have to go too far back into Hamilton's history books to start prodding holes in this theory.
Germany 2019 perhaps? Mercedes had a torrid home race in the wet and like his team-mate Bottas, Hamilton also found himself spinning off.  A five-second penalty for entering the pit lane incorrectly had already cost Hamilton places earlier in the race.
While Hamilton narrowly missed the barriers with his out-of-control W10, he nonetheless dropped down to P13. Hardly a mistake that went unpunished.
Brazil that year was a similar story as Hamilton collided with Alex Albon, earning him a post-race five-second penalty which relegated him from P3 to P7. That mistake cost Hamilton a podium.
Moving on to Russia 2020. Hamilton comfortably secured pole, but a pair of five-second time penalties for performing practice starts outside of the designated area cost him dear in the race. P3 was the extent of his recovery on an afternoon when he was tipped for a comfortable win in the dominant W11.
And if Russia was not costly enough, then Monza surely was. Granted it was partially Mercedes' fault when they allowed Hamilton to enter the pit lane while closed. He was cruising to victory at that stage, but with a 10-second stop-go penalty issued for the offence Hamilton would finish only P7.
So clearly, in recent years Hamilton has made mistakes, but he certainly paid a heavy price for them.
Perhaps Lammers' alternative kind of view comes from the years of Hamilton dominance, but if so then the current season has already busted it.
It is quickly becoming a two-horse race to be 2021 World Champion between Hamilton and Verstappen. Sergio Perez's lack of familiarity with the Red Bull is a fair excuse for his inconsistent performance two races in but over at Mercedes, Bottas does not have one.
This is now his fifth season with the German outfit and while Hamilton was busy misjudging a pass as he chased the race lead, Bottas was tangling with a Williams as he tried to keep hold of a couple of points.
Every driver makes mistakes, including one with the most race wins of all time in Hamilton. But Imola was yet further proof that when they do happen, Hamilton is not immune from the consequences.
Jamie Woodhouse
Follow us on Twitter @Planet_F1, like our Facebook page and join us on Instagram!