From Lewis Hamilton to Pierre Gasly: Five drivers glad the 2022 F1 season is over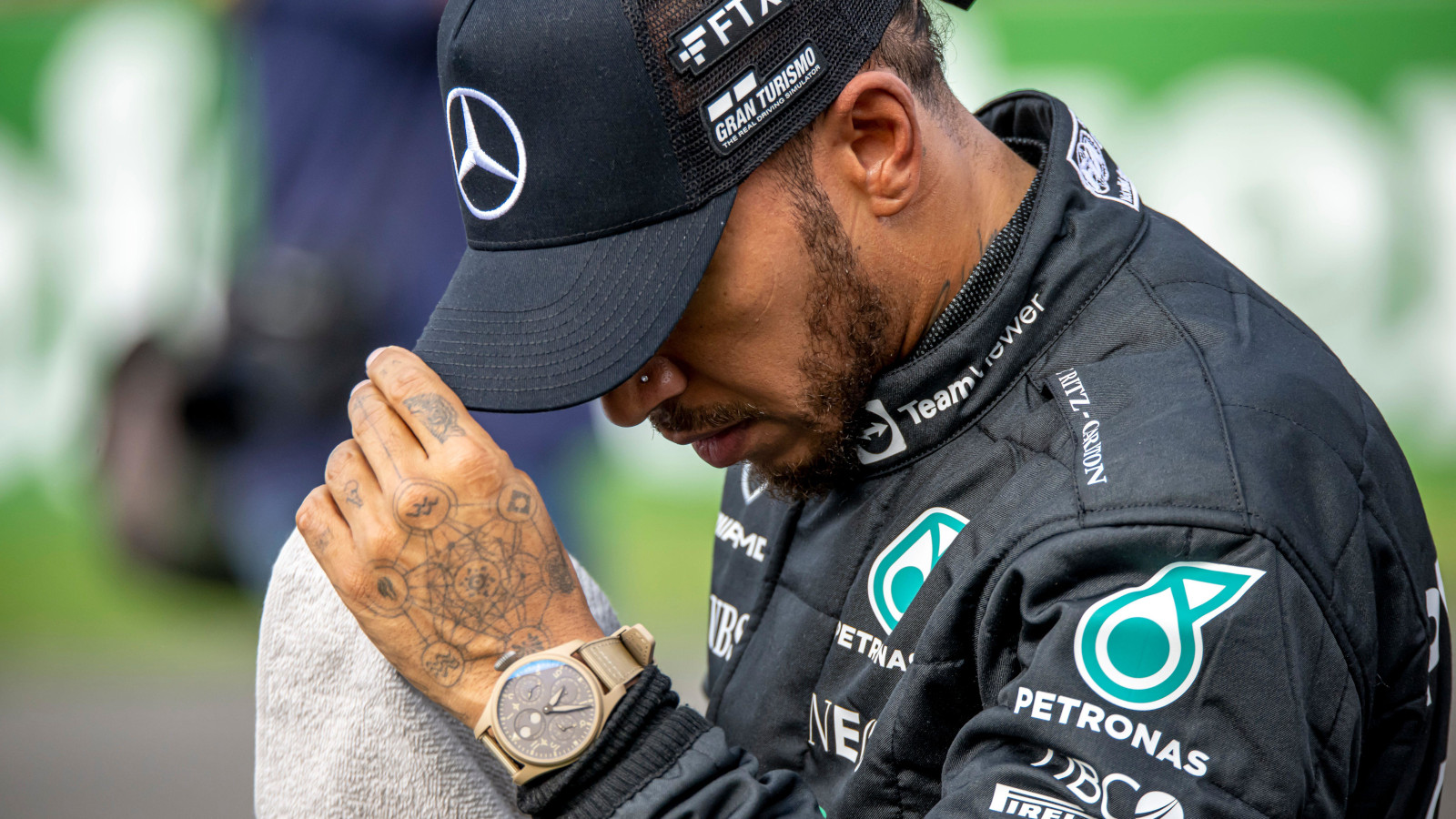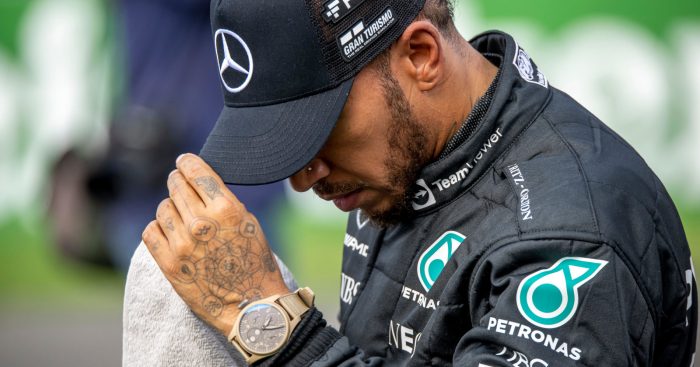 With Red Bull winning all but five races in 2022 as Max Verstappen claimed his second successive World Championship, there wasn't much for the other teams and drivers to shout about as the Formula 1 season ended in Abu Dhabi last weekend.
But who will be most relieved that the season is finally over? Here, we pick out the five drivers – from Lewis Hamilton at Mercedes to Alpine-bound Pierre Gasly – glad to see the back of 2022…
Lewis Hamilton
Hamilton has been adamant over the years that statistics are largely irrelevant, but it is worth taking a moment to consider what his record – unique to him – of winning a race in every season of his F1 career told the watching world.
It told us that, back in late 2006, a figure of Ron Dennis's stature had enough trust in Hamilton's natural talent to place him alongside the reigning two-time World Champion in an environment of excellence at McLaren.
Thrown in at the deep end, he swam.
And he did so for the next 15 years, winning a race even when the car wasn't quite quick enough to compete regularly at the front (2009) and even when Hamilton himself was in the midst of a mid-career crisis (2011).
So when he was rolled back into the Mercedes garage after retiring in Abu Dhabi, confirming that an entire season would pass without him winning a grand prix for the first time, it was a significant – and potentially symbolic – moment.
By the end of the year, an escape from the W13 couldn't have come soon enough.
It soon became apparent that 2022 would represent the worst of both worlds for Hamilton, denied the 2021 title in horrendous circumstances and then the car with which to strike back.
As new team-mate George Russell was praised for his unbroken run of top-five finishes, it was left to Lewis to do most of the donkey work for Mercedes with setup gambles resulting in humiliating qualifying eliminations in Jeddah and Imola.
When the time for science experiments stopped in Canada, Hamilton's return to form with a streak of podium finishes strongly hinted that he retains a slight underlying pace advantage over Russell, but the frustrations of his worst-ever season showed on track with a series of mistakes in the second half of the year.
Russell's seeing off of Hamilton in a straight duel to win in Brazil – ensuring George, not Lewis, was at the heart of all Mercedes' high points in 2022 – would have stung.
"It's a car that we continue to struggle with," Hamilton said as the races slowly ticked down. "And I definitely won't miss it at the end of the year."
Charles Leclerc
And it all started so well.
In a season in which Verstappen won 15 times, it is almost easy to forget that Leclerc held a lead of 46 points over the newly crowned two-time World Champion after the first three rounds. Where did it all go wrong?
Leclerc has recently admitted that he knew the title was gone when Verstappen won from 14th on the grid at Spa, but most onlookers had come to that realisation far earlier than that – possibly as early as race nine in Canada, where he served a grid penalty following engine failures in Spain and Baku.
When Leclerc inexplicably crashed out of the lead in France, at a time Ferrari had lost the confidence to perform the most simple tasks operationally, there was no stopping Verstappen and Red Bull.
His season, in terms of having something worth fighting for, was effectively over at that point.
When a title campaign collapses so catastrophically, those concerned must be overwhelmed with a great desire to start all over again and put things right.
How frustrating it must be to keep travelling to the races – continent to continent, nation to nation, circuit to circuit – knowing that shot at true redemption will not come until the following spring at the earliest.
Leclerc did at least beat Sergio Perez to the runner-up spot to reinforce the view that, despite everything, there was much to admire about Ferrari this season – but surely by Abu Dhabi his attention had long turned to 2023 and another shot at the title.
More than most, he will relish the prospect of the points table resetting to zero and putting the harsh lessons of this year into practice.
Fernando Alonso
In the aftermath of Fernando Alonso's clashes with team-mate Esteban Ocon in the Brazil sprint came an insight into his attitude at the end of his stint with Alpine.
"I just want to go to Abu Dhabi and test the green car," the two-time World Champion said at Interlagos. "So that's my main goal now."
For all they achieved together in the past, Alonso's relationship with Alpine was never quite the same after the team tried to incorporate a retirement plan into his 2023 contract negotiations.
From the moment his move to Aston Martin was announced on the first morning of the summer break, Alonso was simply counting down the days to the beginning of his latest – and almost certainly last – F1 adventure.
The skirmishes with Ocon only added to the frustrations of life at Alpine, Alonso suffering the worst of the team's reliability issues in 2022.
Not only did these mechanical failures deny him headline results in Australia and Canada, but they made Alpine's fight for fourth in the Championship with McLaren more anxious than it really ought to have been.
Alonso punched the air in exasperation when he suffered his fifth mid-race stoppage of the season in Mexico, with his Alpine farewell in Abu Dhabi lasting just 27 laps before a water leak intervened.
Not long after the race Alonso was pictured heading into Aston Martin's hospitality unit, F1's agent of chaos ready to shake up his new team.
Good luck, Mr Stroll, you might just need it…
Lando Norris
After a stunning breakthrough campaign in 2021, this year served as a reminder to Lando Norris that the life of all but a select few F1 drivers is filled with more moments of defeat than victory.
He continued to blossom in 2022, putting a temporary end to the career of Daniel Ricciardo, and his charming boy-next-door demeanour remains undiminished.
Yet there were also clear hints of frustration and the sense that, having become accustomed to a certain level of success last season, he now expects more.
Norris's mardy efforts to downplay McLaren's chances as early as winter testing – warning that this year would be different and more challenging – almost had the feel of a self-fulfilling prophecy.
As the season developed he struggled to disguise his dislike of the MCL36 and began to talk in riddles of the 2022 car. The new parts McLaren brought to Singapore, he said, was not an upgrade but "a different car that performs at a very similar level."
With Norris also providing a running commentary on his team's fight for fourth in the Championship, claiming in September that Alpine must have done a "pretty bad job" to be only just ahead of McLaren, is this a driver beginning to doubt the ultimate potential of his current surroundings?
Almost certainly, with Norris and Christian Horner recently admitting talks have been held with Red Bull over recent years before the driver committed to McLaren.
He does at least have the distinction of being the only driver outside of the top three teams to stand on a podium in 2022 at Imola – but even that, according to Norris, was down to McLaren's teamwork and not the car.
With 2023 rapidly approaching, the pressure is rising at McLaren to keep the pace with Lando's rise.
Pierre Gasly
Having been blown away by Verstappen in the first half of 2019, Gasly has successfully repaired his reputation at AlphaTauri over recent years.
But was this season the point at which the Monza 2020 winner could develop no further in his existing environment and began to stagnate?
With the team taking a noticeable step back under the 2022 regulations, Gasly was not quite as dominant over team-mate Yuki Tsunoda as he might have expected and occasionally cut a frustrated figure over the radio airwaves.
This was a driver – his head pressing hard against F1's glass ceiling – crying out for a change of scenery, which raised concerns when in late June Gasly was announced as an AlphaTauri driver again for 2023.
He has Alonso and Oscar Piastri to thank for triggering the chain of events that resulted in him being released from his contract to replace the latter at Alpine next season.
With continued reservations over his ultimate potential among the leading teams – that 12-race stint at Red Bull is likely to hang over Gasly still for some time, much as memories of his 2013 McLaren spell once plagued Perez – an Alpine seat was as good as he was likely to get for his next move.
As one half of an all-French lineup in F1's French team, Gasly to Alpine just feels right.
Over the course of 2022 it became increasingly obvious Gasly had outgrown AlphaTauri, and you suspect he knew it too.
Read more: Sebastian Vettel on Mick Schumacher axing: Haas management 'difficult to understand'