Is Lewis Hamilton about to 'do a Nico Rosberg' and announce a shock retirement as the reigning World Champion at the end of this season?
Comments from the 35-year-old, who has yet to agree a contract with Mercedes beyond the end of this season, following his Emilia Romagna Grand Prix victory have intensified speculation that he might be about to call it quits.
"I don't know if I'll be here next year," said Hamilton during the Imola press conference, giving rise to rumours that no new deal has been formally discussed because, perhaps, his mind is already made up to walk away from the sport.
So how realistic is it that F1 will say goodbye to its dominant driver before Christmas?
The case for Hamilton retiring
This year has seen a different Lewis Hamilton, one who most certainly is no longer just a racing driver.
He has transcended his sport to become a statesman-like figure, standing up vehemently for everything he believes in away from the track and becoming more like the sort of politician you wish the real politicians would actually be.
Take a look at his social media timelines these days and increasingly fewer posts are about Formula 1 – with those that are, generally being in fulsome praise of the Mercedes team.
From the outside looking in, it appears Hamilton is, whether consciously or not, moving away from the all-consuming life of a Formula 1 racer.
He has other interests besides the crusade he is on – fashion, music, potentially acting and, of course, his beloved dog Roscoe, who seemingly accompanies him everywhere except when he is driving the W11…and in this bizarre 2020, who's to say that won't happen yet?!
Rolling with my dawg pic.twitter.com/gciHQ7YNQ6

— Lewis Hamilton (@LewisHamilton) October 30, 2020
If we were talking about any other driver, perhaps even any other sportsman, you would say this is a man gearing up for retirement. The situation bears all the hallmarks of that.
Denying it could be something of an 'emperor's new clothes' scenario, or failing to see the wood for the trees. In a few weeks, everyone could be saying "it was so obvious all along".
After all, why is it so difficult to sit down and discuss a contract with two weeks in between races? Mercedes team principal Toto Wolff has cited COVID protocols as a barrier, but that excuse does not appear to hold much water – he got Valtteri Bottas' contract sorted out months ago.
Of course, there is Wolff's own position to consider. He has openly stated numerous times that he is considering whether to stay on as Mercedes team boss or move to a more hands-off, executive role.
This may also be something on which Hamilton is waiting before committing his future.
Then there is the impact the global health pandemic has made on Formula 1 and in Hamilton's life in general. He has spoken of solitude, cocooning himself away from the world in his motorhome during race weekends, unable to meet his friends.
With no end in sight to the global health pandemic, will he want to go through that for even another 12 months?
Get your hands on the official Mercedes 2020 collection via the Formula 1 store 
The case for Hamilton continuing…
…is a very easy one to make.
He is coasting to yet another World Championship and has the only man who can deny him, his team-mate Bottas, exactly where he wants him.
Not only in the Drivers' standings, 85 points behind with four rounds left, but to all intents and purposes psychologically beaten in most races a long way before the chequered flag.
Some would say before Bottas has even got out of bed.
Before the end of 2021, there appears little to stop Hamilton from equalling and then surpassing Michael Schumacher's tally of seven World Championship titles.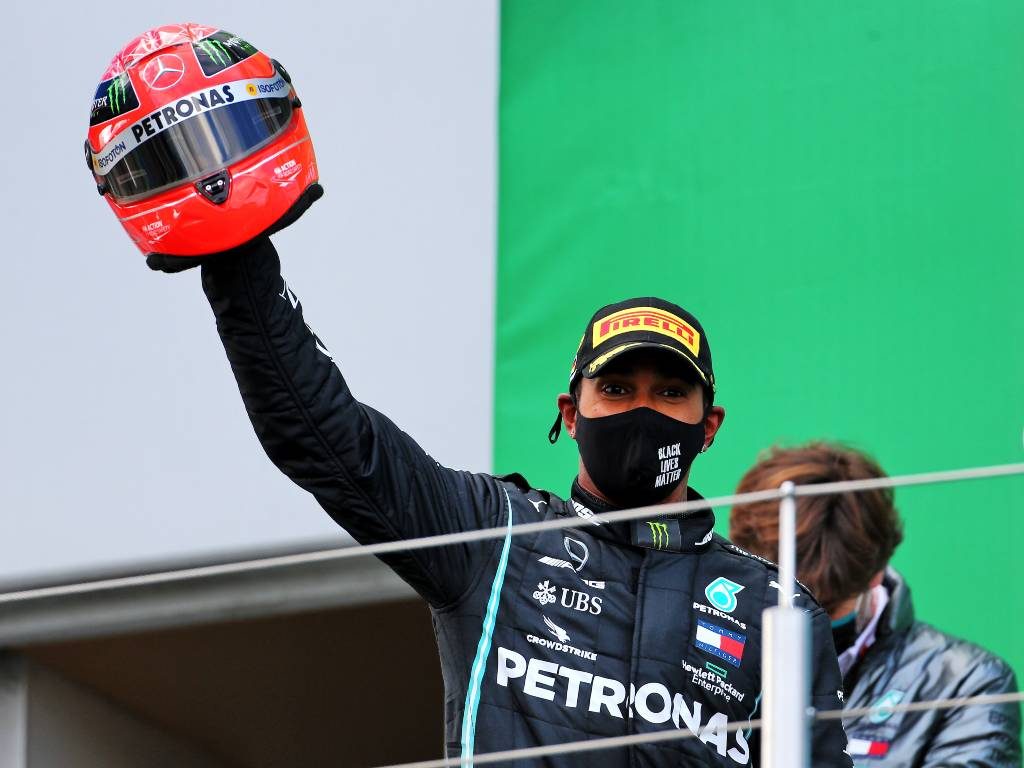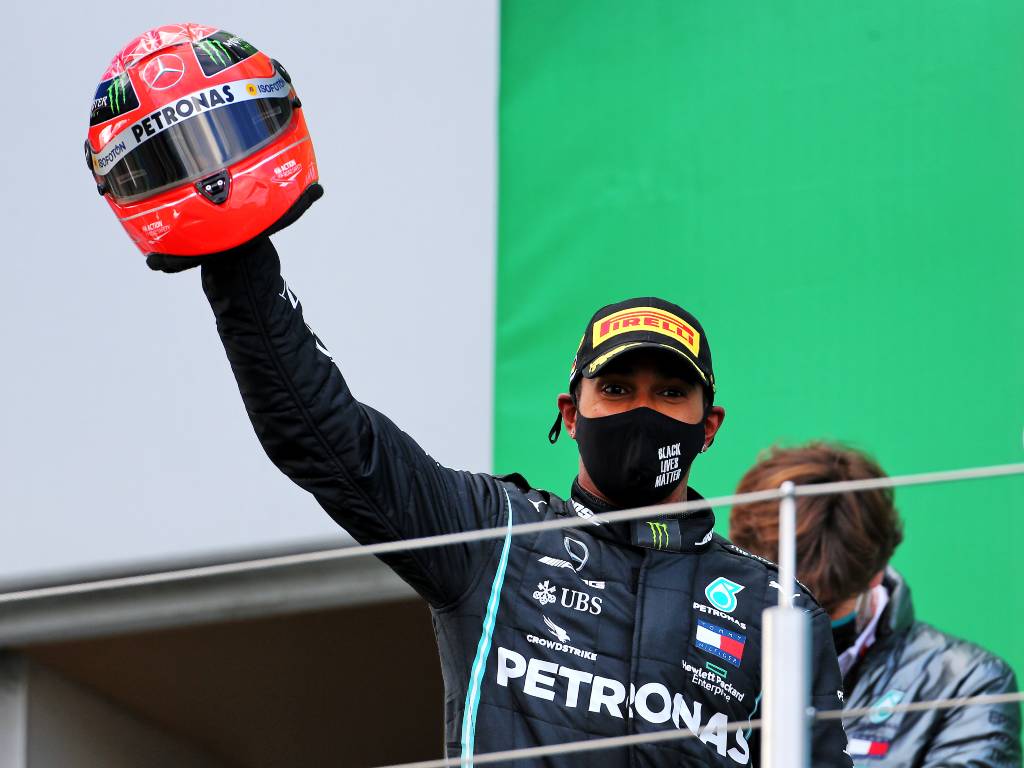 And that is probably the most salient point of all in this whole discussion.
Why pass up a glorious chance to become the most successful ever competitor in your chosen sport?
With stable regulations for 2021 before the sweeping changes in 2022, it looks highly likely Mercedes, who have captured seven consecutive constructors' titles, will clean up once more.
And that means Hamilton would too, considering Bottas has yet to show he is capable of doing what Rosberg did and unsettling his colleague to sustain a successful Championship fight.
If Hamilton really is thinking of bowing out before long, it would make perfect sense to do so with a record 100+ race wins and eight World Championships that properly set him apart from Schumacher.
Obviously we have no idea how long those benchmarks would remain unbreached, but that would be a remarkable legacy.
In terms of the contract, there have been reports that Mercedes would be reluctant to agree to merely a one-year extension, but why?
It looks as though they have the future mapped out to a degree with George Russell waiting eagerly for a race seat to become vacant as he bides his time 'on loan' at Williams.
He would be the ideal replacement for Hamilton when the new regulations kick in for 2022.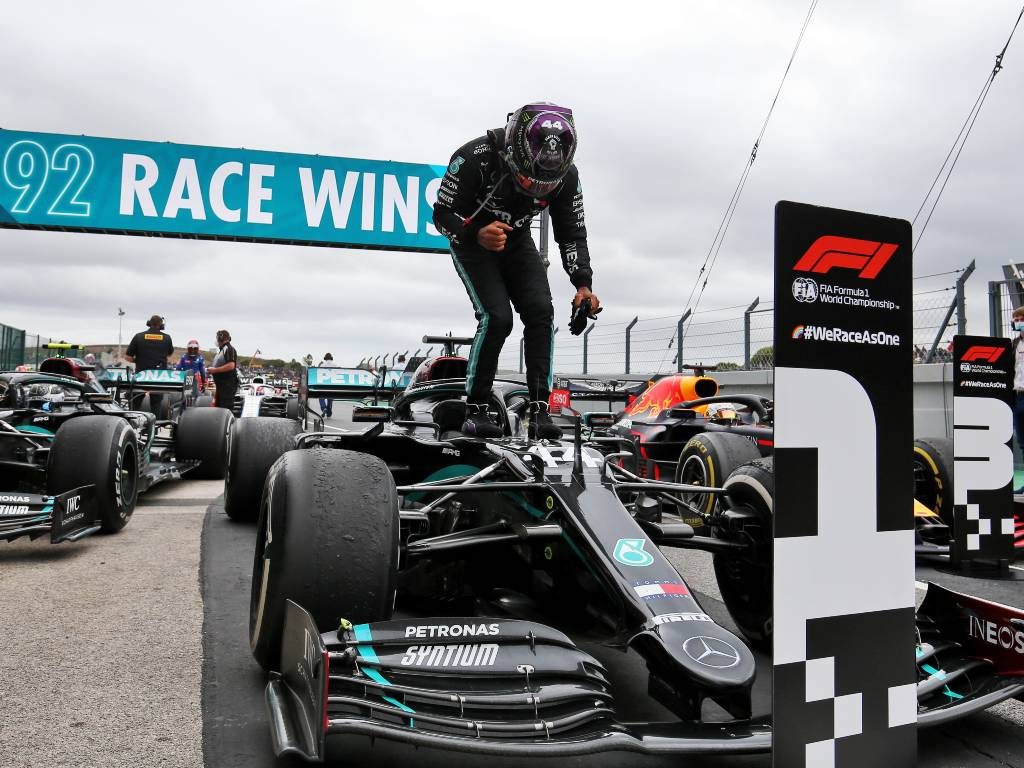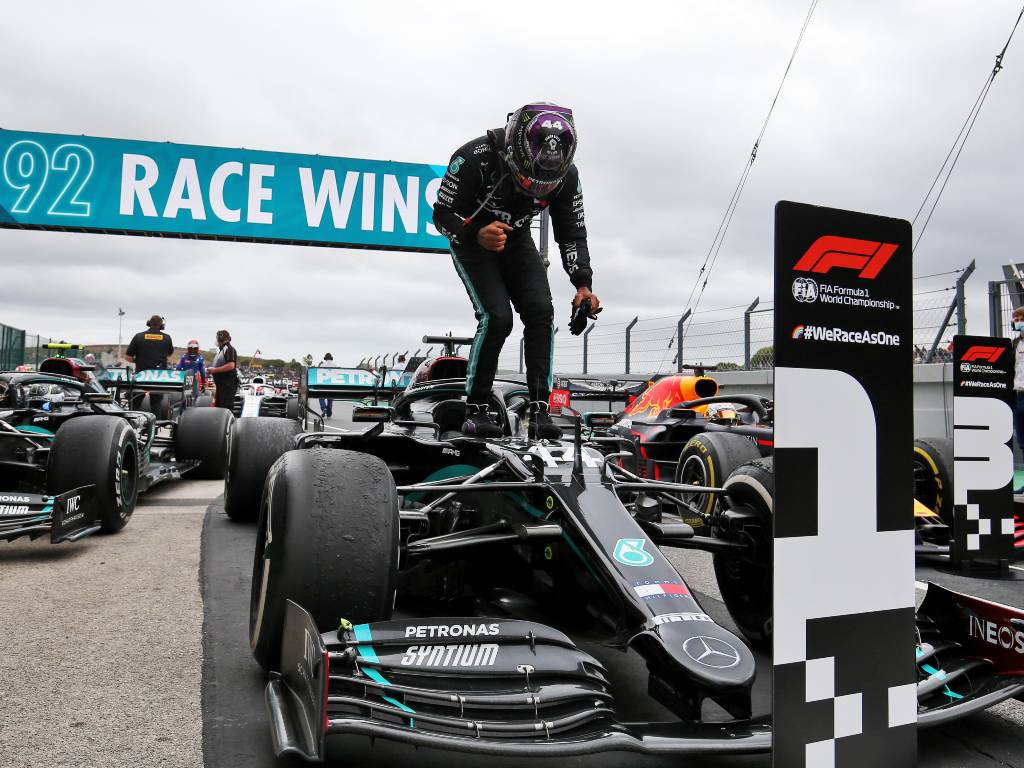 Conclusion
We may all be kicking ourselves, "how didn't we see it coming?", when Hamilton calls it a career with title No 7 in the bag and saying he is looking forward to new challenges in life.
"I knew there was something fishy when he didn't sign a contract."
But we still think that's unlikely to happen.
Instead, we suspect the comment of "I don't know if I'll be here next year" is a hurry-up call to Mercedes to crack on with the contract meeting and get things nailed down for next year.
Mind games, if you like. Such as a football agent telling a club interested in signing his player that a rival is sniffing around – or even feeding the story to the media.
After all, there are signs that Hamilton has applied such tactics in recent races. "My tyres don't feel good" he would say over the team radio, perhaps expecting the message to be relayed to his opponents, and then pumping in a few fastest laps just when those rivals might be tempted to take things a bit easier.
So we don't expect Hamilton to continue for too much longer. It doesn't sound as though he plans to, and his exit would certainly breathe new life into what has become a pretty stale title picture, for all that his monumental success is thoroughly deserved.
What we do anticipate though is another dominant 2021, a bagful more victories and an eighth World Championship locked in the trunk before he drives off into the sunset.
Jon Wilde
Follow us on Twitter @Planet_F1, like our Facebook page and join us on Instagram!