Mario Andretti exclusive: On the continued push for F1 2024 and 'disrespect' from the paddock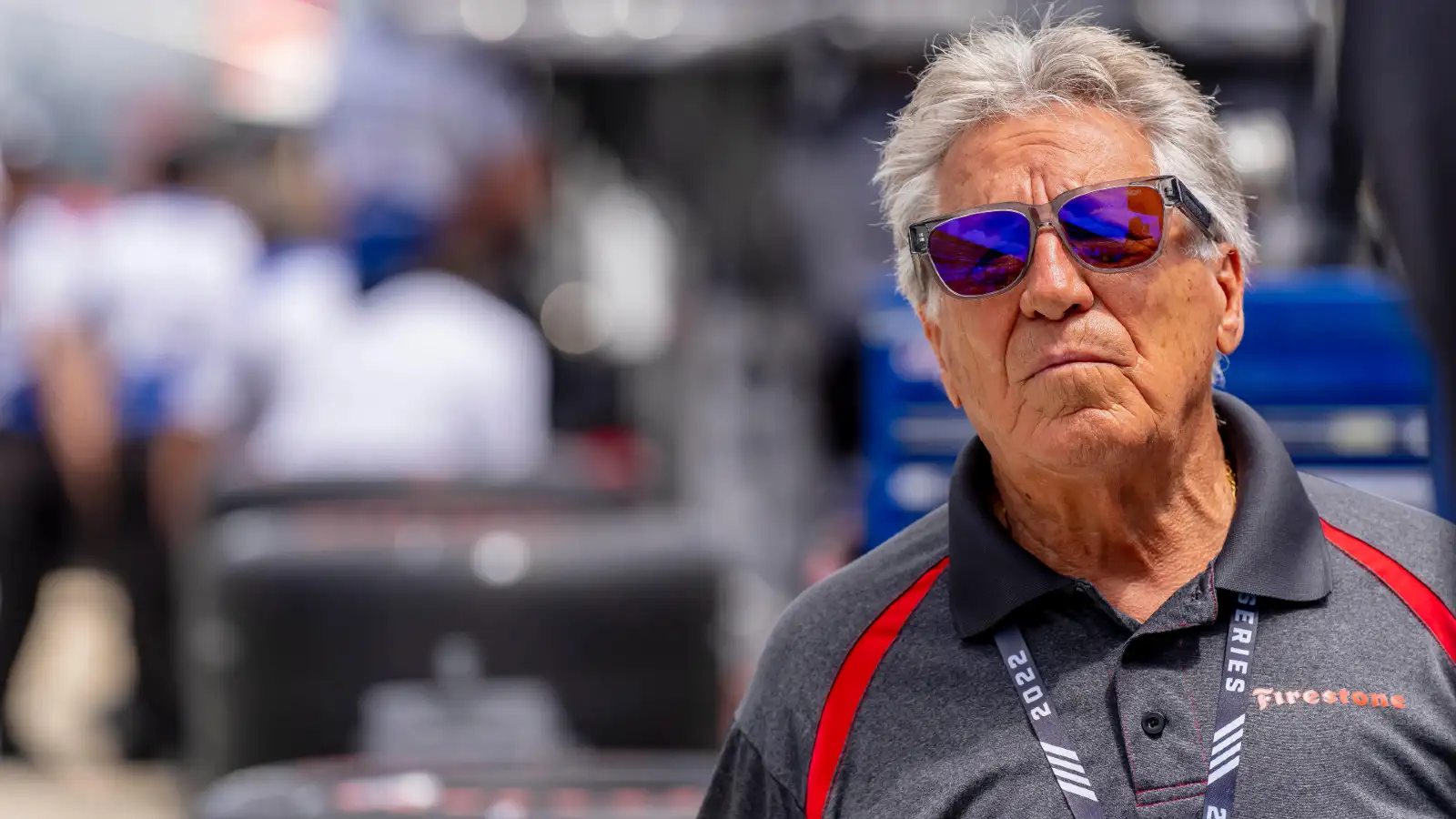 Mario Andretti has told PlanetF1 the Andretti Global F1 effort is still "full speed ahead", despite the knockbacks from Formula 1's leading figures.
Andretti's efforts to become the 11th Formula 1 team continue unabated, despite the apparent lack of traction amongst the other teams and F1 itself.
Back in February, 1978 F1 World Champion Mario Andretti took to Twitter to reveal his son Michael had filed the necessary paperwork with the FIA in order to enter F1 for 2024.
As outlined previously, the broad response from the other teams has been frosty – only fellow IndyCar entrants McLaren have come forward to show support for an Andretti entry.
Andretti's attempts to enter F1 first became public towards the end of 2021, when the American squad looked set to take over a significant stake in the Sauber team. However, the agreement fell apart almost at the finish line – prompting Andretti to seek a way into F1 as a new entry.
Throughout 2022, Andretti have announced the commencement of building a base of operations for 'Andretti Global', which will serve as a focal point for all of Andretti's racing initiatives. The new factory is set to cost the company $200m [£170m], with a 575,000 square-foot facility set to be constructed in Fishers, Indiana, with a target to be operational by 2025, and bring their teams – including 'future racing initiatives' – under one roof in the process.
However, despite the prestige of Andretti Autosport in IndyCar, Indy Lights, Extreme E, Formula E, and Australian Supercars, Andretti's F1 efforts have met a brick wall – with Mercedes' boss Toto Wolff and F1 CEO Stefano Domenicali amongst the voices doubting the viability of the project.
Andretti "aren't giving up" on F1 aspirations
"We're working every single day on this project, with the intention to be on the grid in 2024," Mario Andretti told PlanetF1 in an exclusive interview.
"We're preparing as if we were given the go-ahead. So Michael is on it, and that's what we expect to do. We're certainly not giving up. It's a very serious project for us, and we're ready to make that investment.
"Honestly, [the reception] has been extremely disappointing, obviously, so far. But, at the same time, we're just trying to come up with whatever is asked of us, we're trying to satisfy it – I don't know what else we can do."
Following Toto Wolff's questioning of what an Andretti entry would bring to F1, it prompted Mario to respond by pointing out Andretti's successes.
"Toto Wolff has spoken very openly about our credibility," he told Germany's Auto Motor und Sport. "I find the criticism very disrespectful because we have been active in motorsport much longer than he has. I respect his success so far, but he has no reason to look down on us."
Asked by PlanetF1 about why Andretti are getting the reception they have since announcing their intentions to put a team together, the 1978 F1 World Champion sighed.
"You hear different opinions sometimes, from different teams and so forth, and you wonder why there's some disrespect out there that I don't know that's what we deserve," he said.
"Our intentions are good for the sport. I don't know why that investment wouldn't be good, especially when you're looking at a season going to 24 races next year, where it's going to be such incredible stress on all the teams. To be able to ensure that you can guarantee a full grid, if you have a team or so potentially dropping out for a race or whatever, at least you have some insurance with 11 teams – that's 22 prospective drivers out there."
"Motor racing has been everything to us"
The last new team to Formula 1 was when the American Haas team arrived, with Gene Haas coming into the sport as a completely new entry after setting up a team from scratch.
Since then, the rules for entry have changed – meaning prospective entrants need to stump up $200 million just for an entry fee. That's before any money is pumped into the team, the car, personnel, or facilities.
This $200 million dollar fee is then split up and divvied up between the existing teams – the reason being that it offsets the overall prize money being diluted by the arrival of an 11th team.
Despite the enticement of this payment, the long-term dilution of the prize money is likely the reason for the teams not opening their arms to any new entries – it's just that the Andretti squad are the first to face these new additional hurdles.
Andretti maintains that every logistical and financial hurdle is one that's easily handled by Andretti Global, and said the team would be a worthy addition to the sport.
"I think we can add to it. We're just working toward that we have, and we have every intention to be part of it," he said.
"[The pushback] is disappointing in that sense, because we're trying to join Formula 1 for the long term. That's something that we can guarantee. You make this type of an investment – you're not going to go in and out. I think that there's something to be said for that.
"So it's a big investment in any company and you'd think you will be welcomed… But we're still fighting, we're trying to see if we can satisfy everything that they're asking. Just put it out there and we will do it. So that's all we can do."
Asked about why Andretti are meeting with such unenthusiastic responses across the grid, Andretti didn't have an answer.
"I don't know, I wish I knew," he said.
"I don't know what the reason is for some of those individuals but, honestly, it's never easy. We have the will to keep fighting for it because we believe it's a good thing for us. We want to contribute, the sport has been everything to us for our professional lives and I think we want to be able to contribute and continue to do that."
For now, Andretti haven't yet given up on being on the grid for 2024. With work continuing to build up the team, as well as confirmation of a link-up with Renault should they succeed in getting a place, Andretti said there's not yet a cut-off point beyond which they will pull out of their efforts.
"We've not drawn that – there's no line in the sand yet," he said.
"We believe in what we're trying to do, and that's important.
"We're working, working, working, on every possible angle – there are a lot of possibilities that are out there to continue. It's full speed ahead."