Amid Mercedes' dominant start and Ferrari's failure to live up to hype, Max Verstappen is lurking in the background and ready to pounce.
Let's rewind to the opening rounds of the 2018 season, shall we? The general consensus was that Ferrari were the favourites for the title with Mercedes seemingly playing catch-up to the Scuderia; Red Bull to chew over the bones left behind. That sounds awfully familiar…
The main element of the top three battle that has changed is the emergence of two revitalised drivers: Valtteri Bottas and Max Verstappen.
All together now: six mistakes in six race weekends. We all clearly remember Verstappen's dreadful start to the 2018 campaign and how his driving style and mentality were brought under serious scrutiny.
A very strong second half of the season saw the doubters silenced and those waiting to stick the knife in again this year have so far been left disappointed.
Verstappen had just 18 points to his name after four rounds in 2018, 35 the year before that, this year he has collected 51 points and splits the two Ferrari drivers in P4.
But sure, there have been some outside influences that have contributed to Verstappen's fantastic start to the 2019 season.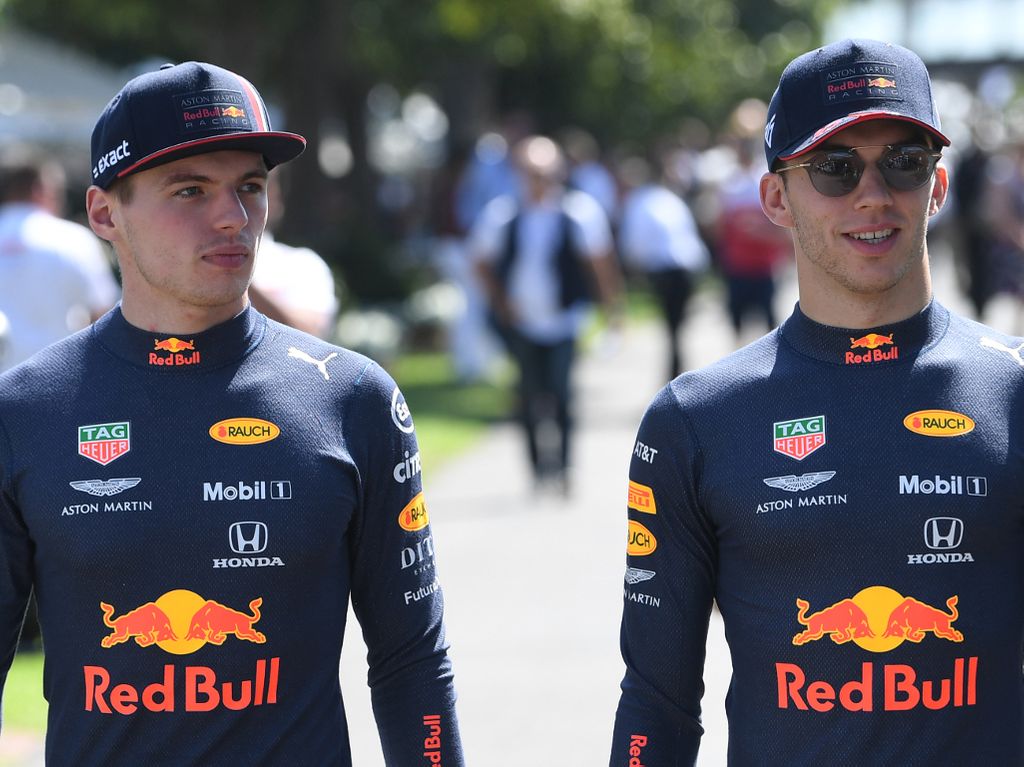 The gulf in class between himself and his team-mate has gone from a close gap to a seismic one after Pierre Gasly came in to replace Daniel Ricciardo.
With Gasly still working his way through what has been described as a 'delicate period' for the Frenchman, it will have no doubt given Verstappen some peace of mind that he does not have a team-mate actively trying to upstage him.
He has always been the golden boy at Red Bull and Gasly will not be challenging that like Ricciardo did any time soon.
Also, the change from Renault engines to Honda power is so far proving to be a smart move by Red Bull, giving Verstappen some better tools to help try and master his craft.
And, of course, we cannot forget Ferrari's role in this particular story. A combination of their reliability woes and questionable race strategies has provided Verstappen and Red Bull with opportunities.
Those opportunities have been taken by Verstappen with a level head and a level of consistency that neither Ferrari can boast. The Dutchman has finished in the top four in all four races thus far.
🗣 "I had a good feeling with the car." @Max33Verstappen on the #AzerbaijanGP 🇦🇿👉 https://t.co/sxK7Sw83K7 #F1 pic.twitter.com/rDjMhXnErq

— Aston Martin Red Bull Racing (@redbullracing) April 28, 2019
Dr Helmut Marko does say a lot of things, but he did promise us a more mature Max this season rather than a mad one.
His spectacular outburst to being caught out by traffic in China aside, he has shown a more patient side and a greater awareness of the bigger picture.
That was illustrated on the very same race weekend when Verstappen tried to find a way past Sebastian Vettel at Turn 14. In 2018, the same squabble saw Vettel spun out by the Red Bull driver and limp home in P8.
This year, Verstappen had the know-how to accept he was fighting a losing battle and settled on collecting another 12 precious points.
Making those sort of decisions and a continuation of extracting the most out of the RB15 could see Verstappen get the better of both Ferrari drivers over the course of the season, something he could easily be doing already had late Safety Cars not got in the way at Bahrain and Baku.
With Mercedes still seemingly in a league of their own, a P3 finish in the standings for Verstappen would further establish his credentials as a World Champion-in-waiting.
He is going to have to display a lot more poise and restraint before those dreams can come true. But, for now, he is firing some early warning shots for what could be an all-out assault in the second half of the season where Red Bull historically get stronger.
Mark Scott
Follow all the action from the Azerbaijan Grand Prix with the PlanetF1 live centre