Verstappen needs a champion's response in Spain
Momentum in the title fight shifted against Max Verstappen at Portimao, so now a champion in the making must step up at the Spanish GP.
Red Bull started out in 2021 as 'favourites', and although Bahrain did not go quite to plan, Imola was exactly the response that Verstappen needed to reaffirm that he could be a true title contender.
The next step then was to back this up with a win at the Portuguese Grand Prix, a venue where Mercedes dominated in 2020 once the early rain had cleared, but it turned out to be a very scruffy weekend for Verstappen.
Track limits cost him pole and the fastest lap of the race, and with it a bonus point that could be crucial later in the season.
Adding further to the concern were the noises coming from Verstappen throughout the weekend…they were not really those typical of a champion in waiting.
To make the mistake in qualifying was not a disaster, just as long as it did not happen again. Of course it did though and, after losing that fastest lap bonus point, Verstappen claimed he was unaware that track limits had been changed at Turn 14. If so, this is something that he should have been aware of beforehand.
There were also constant complaints about the track and its grip levels, concluding with Verstappen saying "I hope we don't come back" to Portimao.
Nico Rosberg proclaimed that Verstappen is now understanding "just how good Hamilton is", something else which did not sit well with the Dutchman.
Verstappen needs to take a page out of Valtteri Bottas' book, who will "let them talk" about the Hamilton/Verstappen title fight, and instead focus on "actions".
And fortunately for Verstappen next up is the Spanish Grand Prix, an event which over the years has set the stage for some of his crowning performances.
Back in 2016 he won at the Circuit de Barcelona-Catalunya on debut, and bar retirement in 2017 has finished on the podium every year since.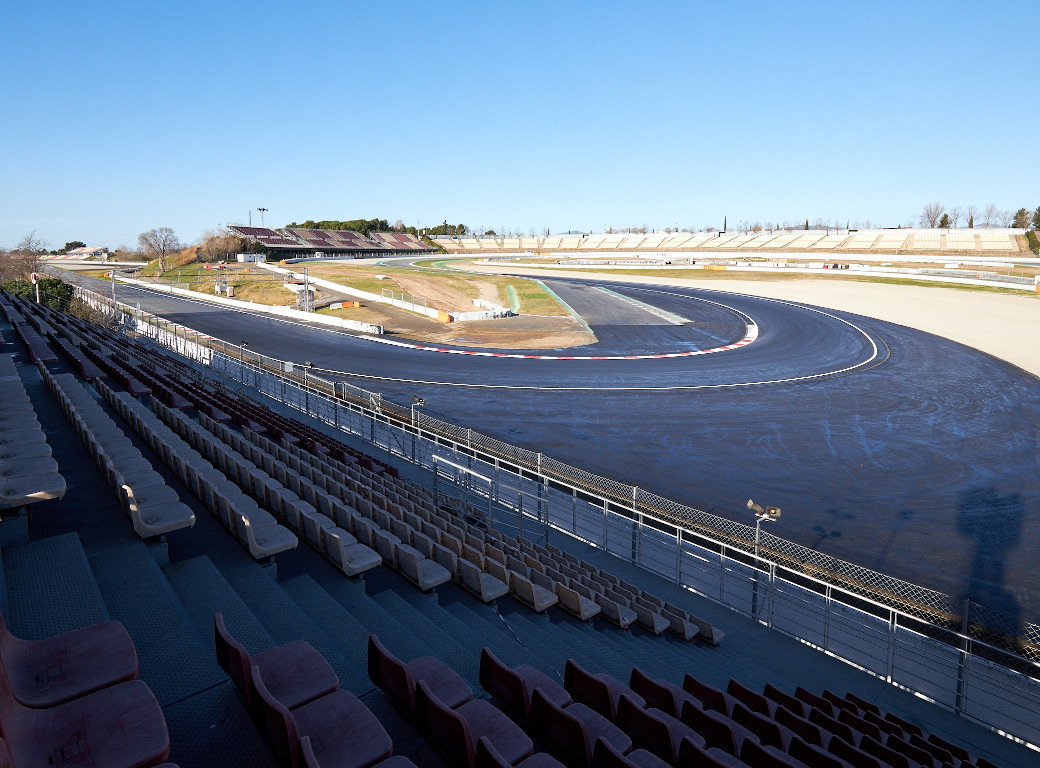 Red Bull merchandise is available to purchase now via the official Formula 1 store
This 2.9-mile circuit has hosted the Spanish Grand Prix since 1991, but adding further to the familiarity is the thousands of miles that the teams have pumped in here previously during pre-season tests. That being said, the redesigned Turn 10 is going to be a new challenge for everybody.
In recent years the venue has become a Mercedes stronghold, since 2014 Verstappen has been the only non-Mercedes winner of the event, and even then he was helped by Hamilton and Rosberg taking themselves out of the race while running P1 and P2.
But still as a track which has served Verstappen well over the years, the Spanish Grand Prix simply must be where Verstappen shifts momentum back in his favour.
Hamilton and Mercedes are looking to slowly creep back to their dominant ways, and Verstappen can not afford any further costly mistakes if he wants to remain in the title conversation.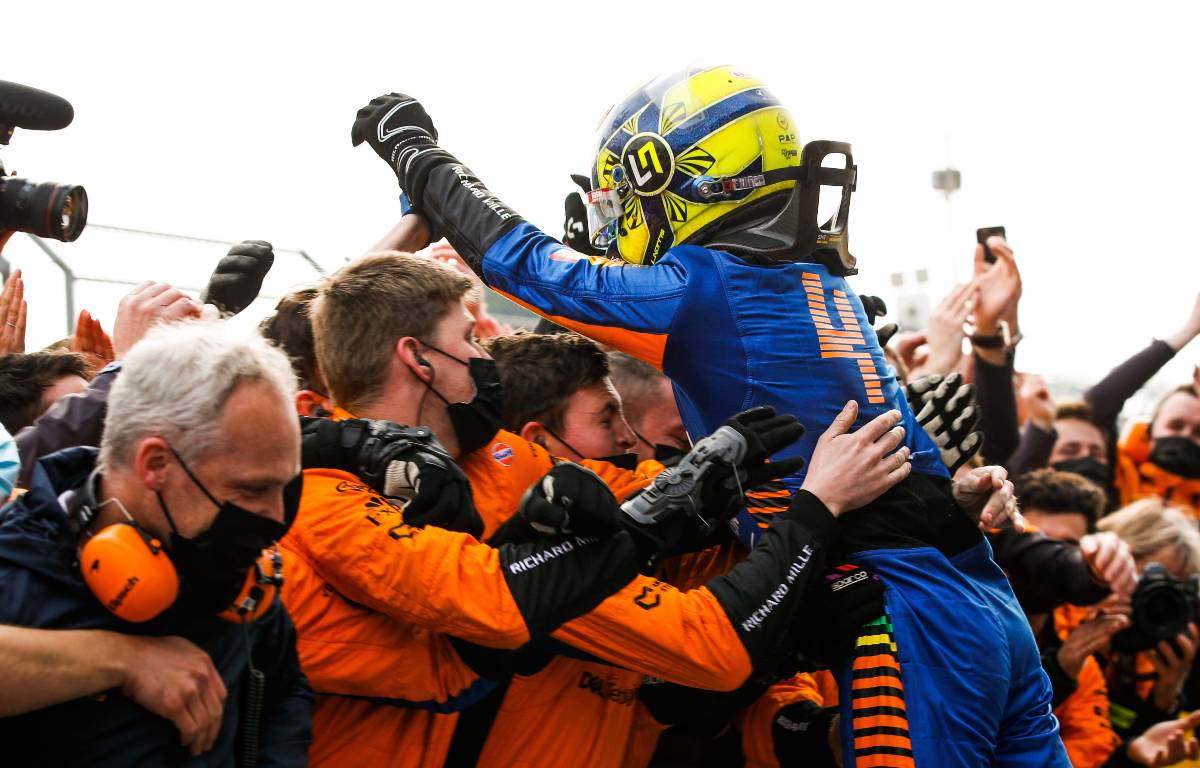 Behind this battle Lando Norris continues to shine in the McLaren. P4, P3 and P5 finishes make him the stand-out performer of the season so far as the Briton flies high in P3 in the early Drivers' standings.
It is no easy task to make Daniel Ricciardo look like the "rookie" at McLaren, quite an achievement when that is a seven-time race winner we are talking about, but that is exactly what Norris is doing so more of the same in Spain would work a treat for him.
And of course, for Ricciardo the focus is on extracting the performance which he knows is in the MCL35M, as demonstrated by Norris.
The Aussie said he "highlighted" areas of the car in Portimao which could be quickly improved with some set-up tweaks…so now it's time to deliver on those words at the Spanish GP.
Ferrari and AlphaTauri were the closest challengers to McLaren in the opening rounds, but it seems Alpine have now put their upgrades to use and joined this fight.
It was a fine weekend for Esteban Ocon in Portimao who qualified P6 and crossed the line P7 on Sunday, leading home a double-points finish for Alpine ahead of his two-time World Champion team-mate Fernando Alonso.
It has been a strange start to the season for Alonso who has looked like the driver of old and one under performing at various different stages so far, but Ocon meanwhile seems to be growing in confidence and consistency.
Although there will be no capacity crowd of home fans to cheer him on, Alonso nonetheless will be laser focused on a successful weekend in Barcelona, and if this triggers a response from Ocon then Alpine will be looking very handy indeed.
All this has left Alfa Romeo and Aston Martin still playing catch-up. Although much improved on last year Alfa Romeo by their own admission still lack that last bit of pace on a Sunday to become points scorers under normal conditions.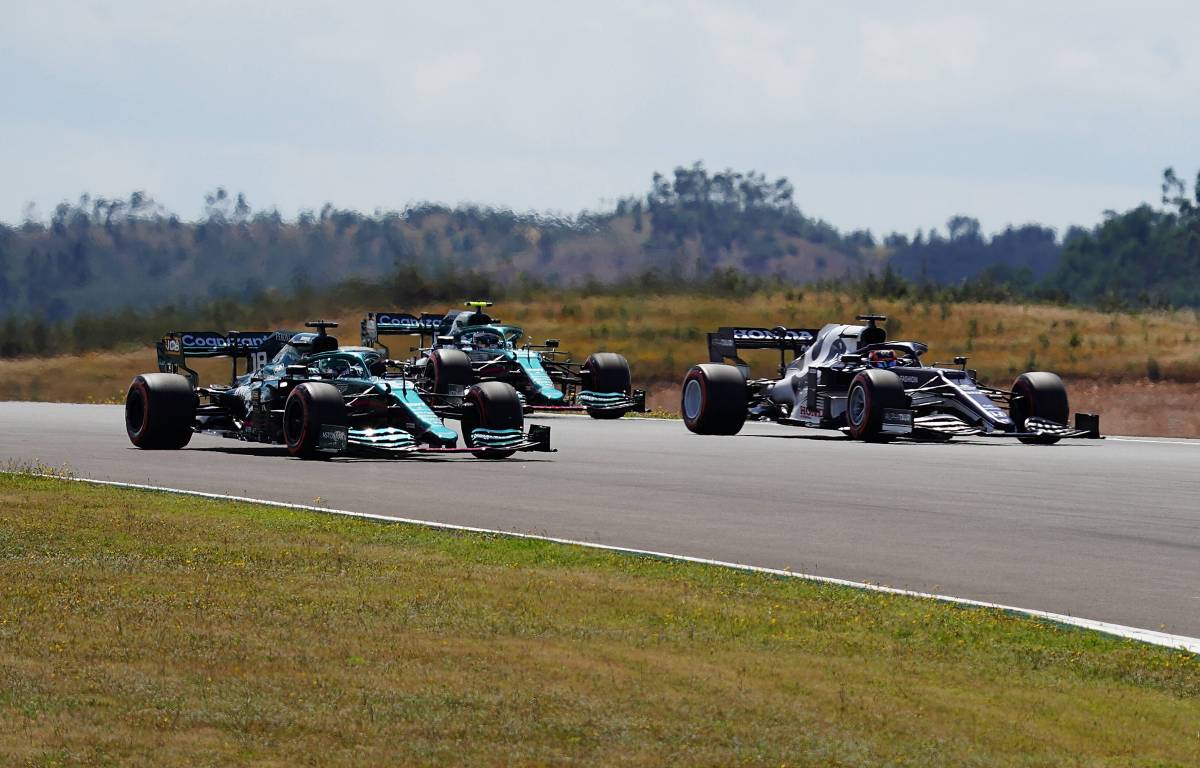 Deck yourself out in Aston Martin green via the official Formula 1 store
Meanwhile over at Aston Martin, just as quickly as we saw the old Sebastian Vettel once again, it vanished equally as fast.
The four-time World Champion comfortably overshadowed Lance Stroll in qualifying at Portimao, ending a 15-race streak of missing Q3, but the pace disappeared on Sunday with Vettel slumping to P13, and after the race it was back to the short, dreary interviews in the paddock.
If we saw a glimpse of the real Vettel to come in Spain, then all will be forgiven. But if it was a spark that shall not return then the criticism and retirement talk will rumble on for another week.
On a positive note, Vettel's compatriot Mick Schumacher heads to the Spanish Grand Prix sky high on motivation after finally being able to compete in Portimao.
The 22-year-old was able to overtake and stay ahead of Williams' Nicholas Latifi and even had George Russell in his sights towards the end, who said it felt like Williams were back to the dark days of 2019.
Haas and all those interested in Formula 1 were resigned to a season at the back for Schumacher, but perhaps there is hope yet for the Ferrari protege.
As for the other side of the Haas garage, Mazepin simply was not good enough in Portimao.
Well adrift of Schumacher throughout the weekend, he even picked up a time penalty for ignoring five blue flags and then nearly colliding with Sergio Perez during the race, one which Mazepin spent lapping on his own. Surely, the only way is up in Spain.
Follow us on Twitter @Planet_F1, like our Facebook page and join us on Instagram!