Why Verstappen and Hamilton stand alone as F1's best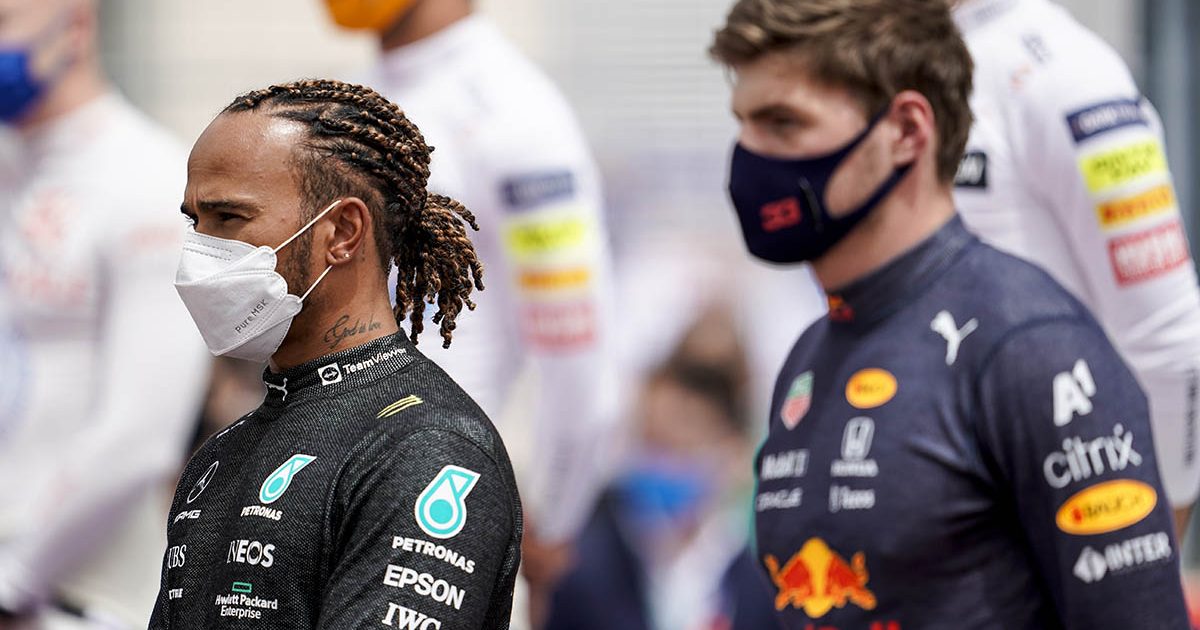 Even in an immensely strong field of drivers, Max Verstappen and Lewis Hamilton stand alone at the top of it.
Who, if given an evenly matched car, would be good enough to get the better of the two stars of the 2021 campaign?
That is one of the big questions ahead of the 2022 season given it is very much possible that at least one team other than Mercedes and Red Bull will produce a challenger capable of fighting for wins and maybe even titles.
While there are a number of top drivers on the grid though, the truth is that although some are not far off, none are quite on the ridiculously high level of Verstappen and Hamilton.
Amidst all the controversy, let's just take a moment to appreciate these two incredible drivers, both of whom fully deserve to win this year's title and have been brilliant on and off-track today.

How blessed we are to witness their greatness❤️ #f1 pic.twitter.com/iukZch9RzE

— PlanetF1 (@Planet_F1) December 12, 2021
Both were more often than not excellent in qualifying throughout 2021, with Hamilton beaten by his team-mate on Saturdays only five times and Verstappen only once when setting a lap.
The Dutchman, in particular, is absolutely rapid over the course of one lap, going considerably faster than those in the same machinery as him in nearly every qualifying session for the past three years now.
Hamilton has not been quite as dominant, but he has had a stronger team-mate in the form of Valtteri Bottas and while the Finn has his off days, there are precious few drivers as fast as him when he is on form.
The same can be said for both Verstappen and Hamilton on Sundays, with each arguably even stronger at the business end of the weekend.
That was not always the case for Verstappen, but the days of him being too impatient or aggressive and making costly errors as a result are very much a thing of the past.
He was almost faultless on race days in 2021, shown by the fact he finished in the top two in every race where he was not involved in an incident, and he was not to blame for all but one of those incidents either (Monza the exception). Sure, he is still perhaps a little too aggressive when going wheel to wheel with rivals, but nobody is perfect. Besides, more often than not these days, his overtakes are excellent.
As for Hamilton, there is really not much to say that everyone does not already know. In terms of race pace, tyre management and wheel-to-wheel ability, he is simply one of the best ever.
Moreover, they generally reach these insanely high levels in every single important session of every race weekend, with mistakes about as rare as a hearty chuckle from Kimi Raikkonen, and that is what really sets them apart.
There are a few you could argue are right up there with the sport's biggest names when it comes to Saturday performances.
One of those is, as the nickname would suggest, Mr Saturday himself, George Russell. The Briton has been on another level to his team-mates since joining the grid in 2019 and has also consistently gone faster than those in stronger cars than his Williams.
As impressive as him, if not even more so, is Charles Leclerc, with the Monegasque consistently one of the stand-out performers in qualifying. While red flags played a big part in him taking two pole positions in 2021, he also secured six second-row starts despite being in midfield machinery and comfortably got the better of his team-mate over the course of the year, as he has every year in F1.
The other two stand-out Saturday performers can also be found in the midfield in the forms of Lando Norris and Pierre Gasly, with both regularly qualifying inside the top six themselves last year.
However, when it comes to races, none of the above are quite as flawless as Hamilton and Verstappen, with each of those making errors or simply having off days from time to time.
In terms of Sunday performances alone, the two on the grid most regularly near the level of the Briton and the Dutchman last season at least were perhaps the two Spaniards.
Fernando Alonso's abilities need no introduction. His race starts continue to be stunning. Few, if any, are as good as him wheel to wheel, shown by his incredible defending against Hamilton in Hungary. And he remains as consistent as ever.
Speaking of consistency, Carlos Sainz makes precious few mistakes, even in a new car, and has a remarkable ability to capitalise on opportunities when they are presented to him.
Both of them lack the monumental qualifying pace Verstappen and Hamilton have though, with Sainz often a fair way off Leclerc on Saturdays and Alonso only narrowly stronger than his team-mate Esteban Ocon in that department in 2021.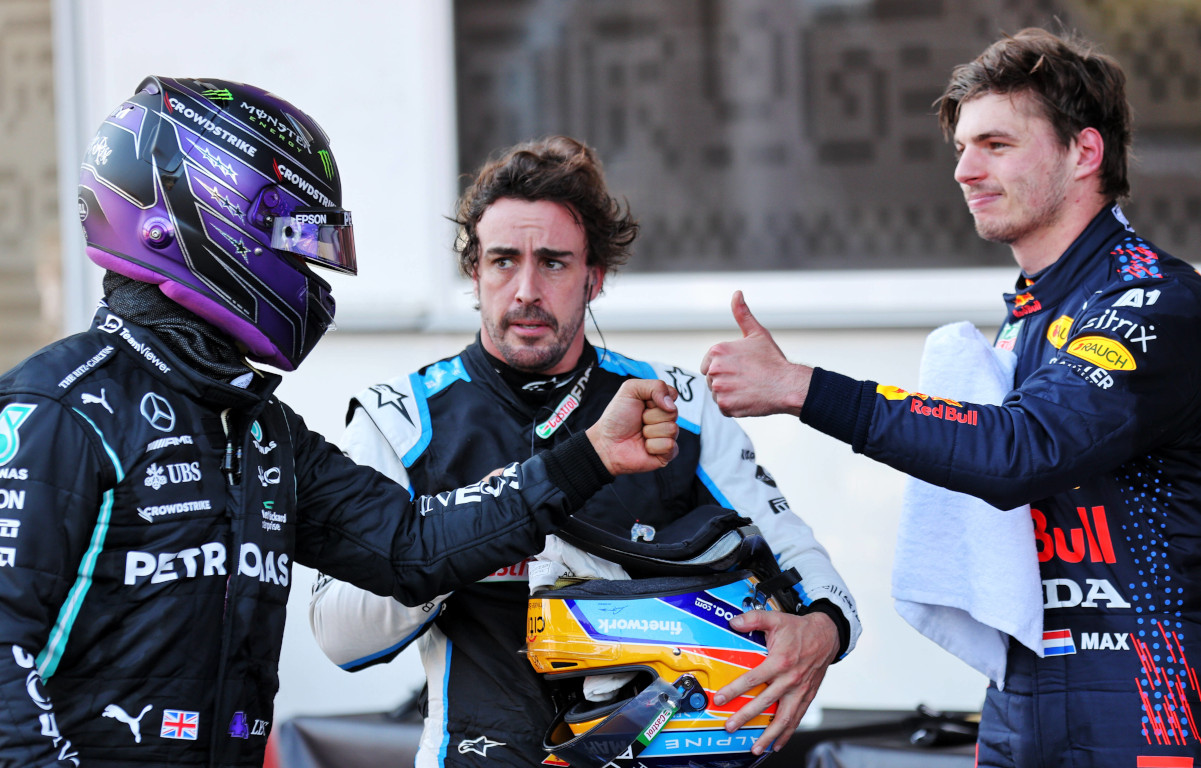 So, to answer the question I asked at the start of this article, no. While I have no doubt a few could get close, I do not think anyone on the current grid could get the better of Hamilton and Verstappen without the help of a better car or some luck, assuming the two remained as good as ever.
The six I mentioned above were all fantastic in 2021 and could make them sweat if they performed as well in 2022, as could Sebastian Vettel and Daniel Ricciardo if they rediscovered their top form, although that feels unlikely in the German's case.
Alonso, Norris and Leclerc in particular would undoubtedly be a genuine threat and are perhaps the three that the 2021 top two would least like to see given a car as good as theirs – not that they are afraid of anyone – with the thought of a battle between the Spaniard, in particular, and the two of them a mouth-watering one.
However, the Alpine man and those who fought in the midfield last year would all need to make improvements if they wanted to prevail in a straight fight with either Verstappen or Hamilton, both of whom are about as close to perfect as you can get.
If they can do so, we could all be in for a treat.