Hamilton's retirement can't come soon enough for Max
Max Verstappen is set to go another year without coming close to the title, and it's hard to see him doing so before Lewis Hamilton retires.
When the Dutchman became Formula 1's youngest ever race-winner in his first Grand Prix with Red Bull, he had four seasons ahead of him in which he'd have the chance to become the youngest ever World Champion too. With time on his side, many expected it to happen.
Coming to the end of 2020, he's all but set to fall short. When will his fortunes change? For a number of reasons, it will be when Hamilton walks away.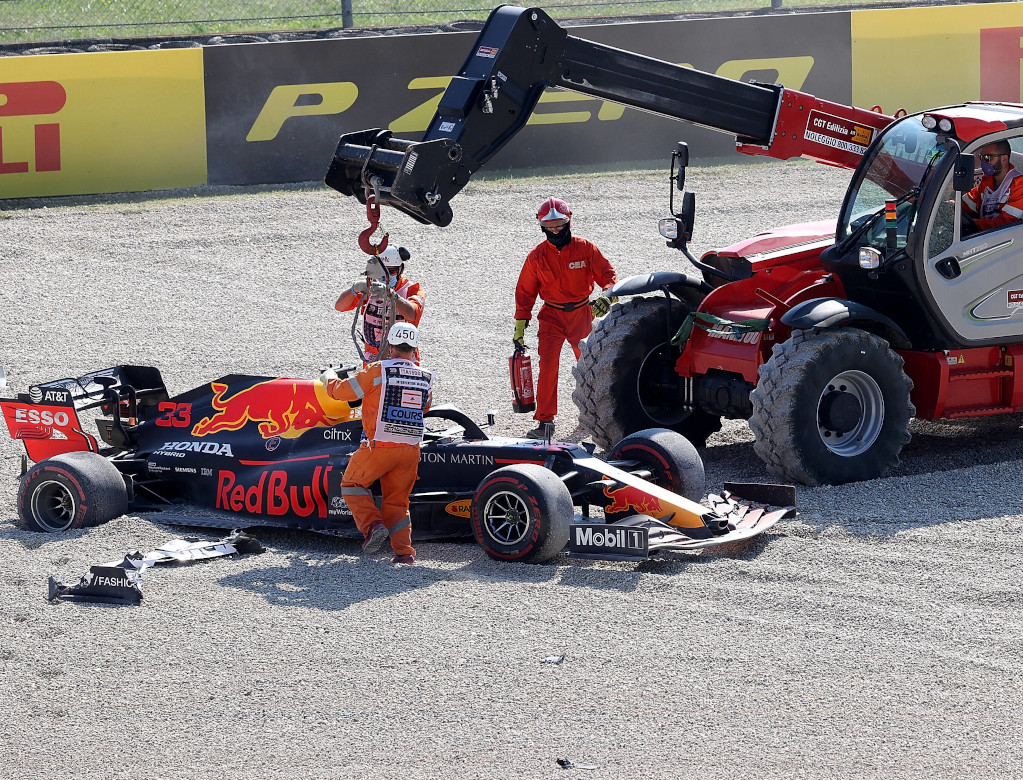 The main reason for Verstappen's failure to even challenge for a title since 2017, his first full season at Red Bull, is of course because he hasn't had the car to do so.
For the first two seasons, his Red Bull was the third quickest car on the grid, and was, more often than not, comfortably slower than both the Mercedes and the Ferrari. Whenever he won, it was due to struggles for the top two teams or brilliance on his part.
2019 was a step in the right direction as, with a Honda power unit, the RB15 was a definite upgrade, while Ferrari had taken a step backwards from the previous year and was reliant on the controversial engine. Verstappen took full advantage to finish in his best-ever position in the Driver's Standings, P3.
Given this progress, the Dutchman put pen to paper on a new three-year deal with the team, confident that they could catch Mercedes. However, that hasn't been the case.
While he's set to easily finish the season in P3 and maybe even P2, that's largely due to Ferrari's fall from grace rather than progress made by Red Bull.
In fact, the 2020 challenger is actively worse than last year's in the eyes of an increasingly frustrated Verstappen.
"This season's car is simply not good enough. It is clear that quite a few mistakes have been made," he said before the Italian Grand Prix.
"With all due respect, look at how close a team like AlphaTauri is to us in qualifying. That should not happen."
In the two races since saying this, the 22-year old has had mechanical problems and retired both times. He sounds as if he's beginning to lose patience, and faith, with his team, stating after the Tuscan Grand Prix that he's "sick of it".
Unfortunately for him, there's no seat available for him to fill which would give him better equipment. Which brings us on to Hamilton…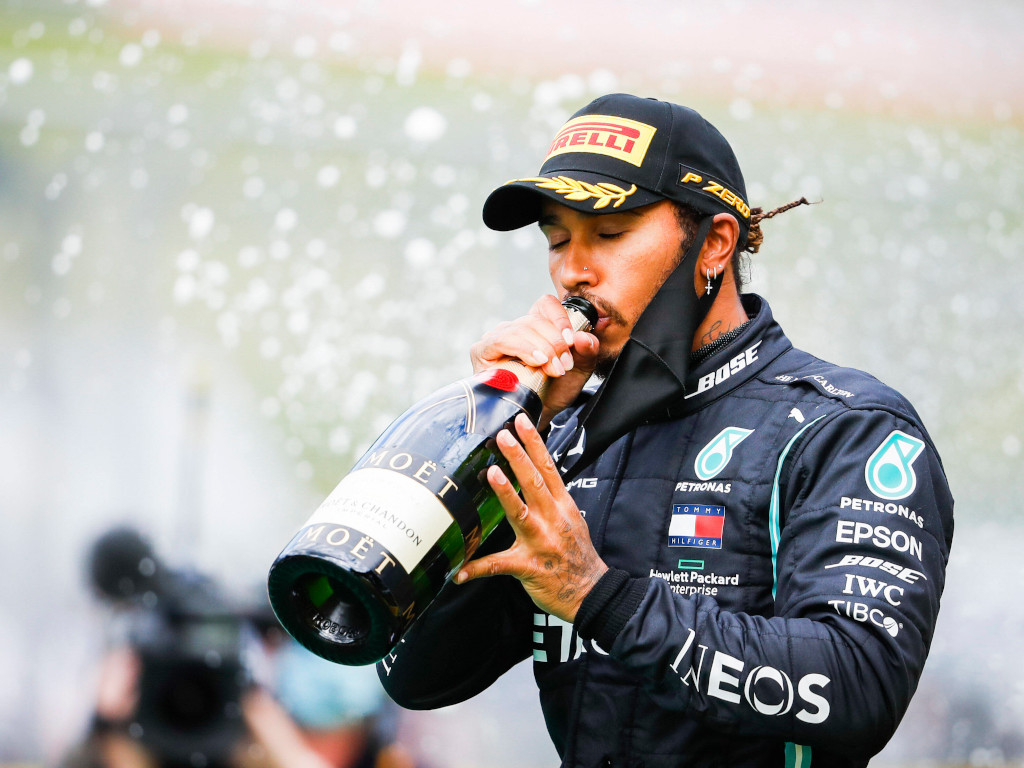 Granted, the Mercedes is once again the best car on the grid by quite some way. However, if they had two merely "good" drivers, Verstappen would still be harbouring hopes of winning this year's title, as shown by how close he is to Valtteri Bottas.
Hamilton's form has ensured that that isn't the case. The six-time World Champion is looking as good as ever and is set to make that six a seven with ease.
To challenge him, Verstappen has to drive perfectly every single week and hope his car doesn't break, while the Brit can afford to have an off-day or make a big error and he'll still be ahead on track and in the standings.
With stable regulations for next season, it's hard to see anything changing then. For Verstappen to win a title against this Mercedes, he needs both of the German team's drivers to be below his level, and that surely isn't going to happen with Hamilton there.
If the 35-year-old were to retire after presumably surpassing Michael Schumacher's record tally of titles, Verstappen would have a genuine shot at becoming a World Champion himself, even in a Red Bull.
He's already proven he can take the fight to Bottas when the Finn is in a far better car, while whoever Mercedes signed to replace Hamilton wouldn't be at the same level.
Well, unless they sign Verstappen himself.
Hamilton leaving at the end of next season could have a much bigger benefit for Verstappen than just removing his toughest opponent from the equation. As the old saying goes, if you can't beat them, join them.
It's hard to imagine this Mercedes team without the man that has been their star since joining in 2013. However, as he breaks every record and edges closer to 40, they already are.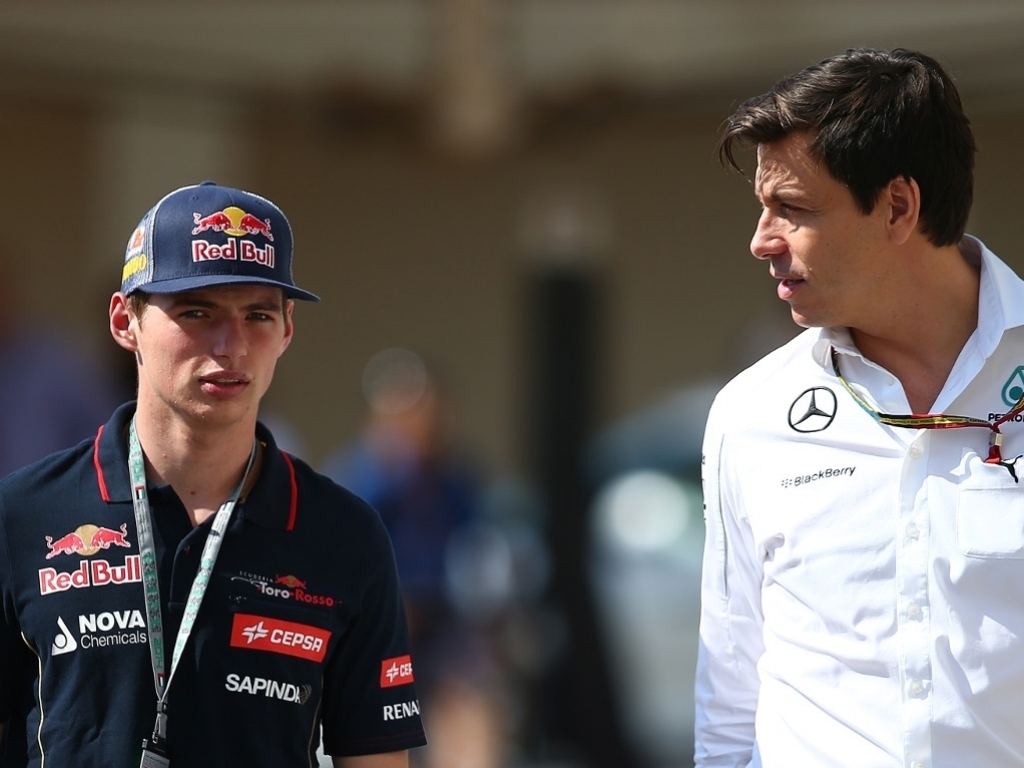 When he calls it a day, potentially as soon as the end of 2021, the obvious candidate to replace him is George Russell. The Williams driver has impressed since joining the grid and is part of their academy. Effectively, he's a Mercedes driver on loan at Williams.
Given that he has no experience at the top of the field though, it's far more likely that they'd promote him to replace Bottas as the number two driver at first at least. As team principal Toto Wolff said, to fill Hamilton's shoes, they'll want someone already near his level.
"If he was to leave we'd lose the best driver but we'd move on and find somebody that could come close to him."
As much as you like Russell, you can't deny that he doesn't yet fit the bill, and won't after being stuck in a Williams for a few more years. So, who does?
Maybe Charles Leclerc, but he's not leaving Ferrari anytime soon, especially for Mercedes.
You could argue that Daniel Ricciardo is, but he'll be at McLaren until the end of 2022 at the very least.
Fernando Alonso? He'd be well into his 40s by the time Hamilton leaves, and there's no guarantee he'll be as good after a lengthy break.
The obvious candidate is, of course, Verstappen.
For one, he's perhaps the only driver on the grid that could claim to be Hamilton's equal in terms of outright pace and wheel to wheel racing.
What's more, he may well be available. Yes, he's under contract at Red Bull, but that contract does have an exit clause.
"Generally speaking, it is a fixed contract and if everything goes in the right direction there will be no problems," Helmut Marko told Motorsport-Magazin.com.
"We have a contract with Honda until 2021, but obviously being without an engine for the future it would complicate all our plans.
"Consequently, it is clear that we need a competitive engine to keep hold of Verstappen."
Okay, we don't know the specific terms of the clause, but it's not outrageous to think not being given a car capable of challenging for titles after two years could activate it.
Even if not, it's hard to see Red Bull keeping hold of him if Mercedes come calling and offer him the lead role with the team. If Verstappen threw tantrums and Wolff and co threw lots of money at them, they'd probably give up and let him leave.
Then, well into his 20s, the Dutchman would finally have the car he's longed for. Assuming Mercedes maintain their level when the new regulations come in that is.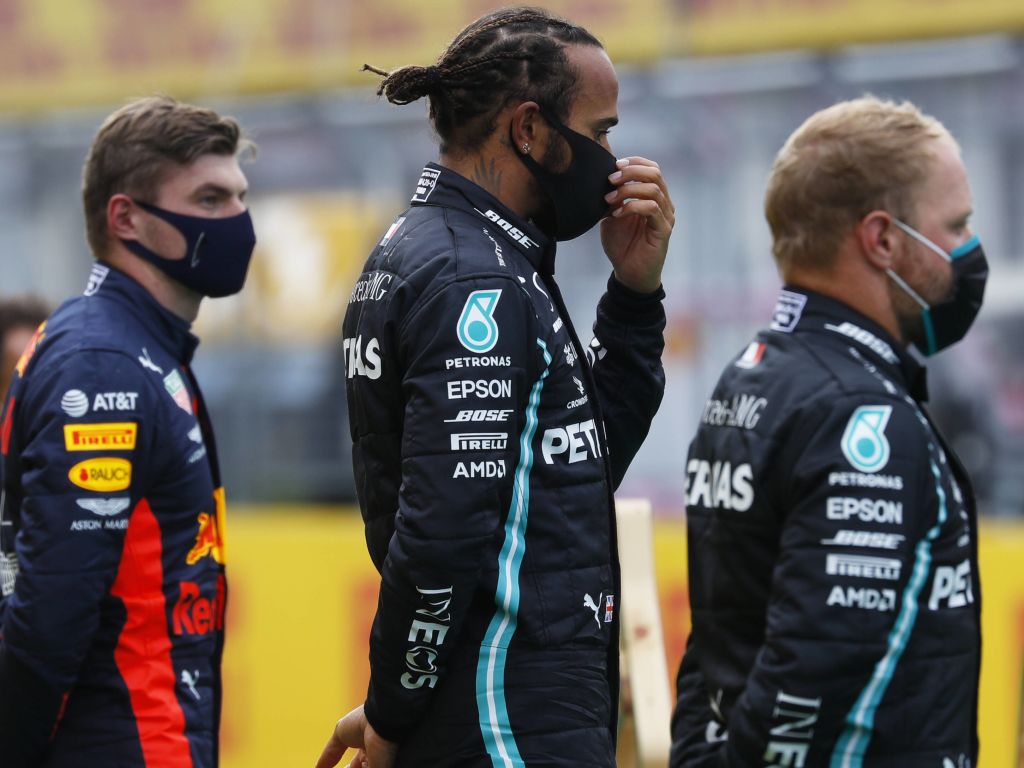 So, how long will Verstappen have to wait? Who knows. As mentioned earlier, it makes sense that Hamilton would leave after title number eight next season as, on paper at least, the best driver ever.
However, he says he feels as good as ever, both physically and mentally, and the results back that up. He may stick around for longer, making Verstappen wait for his shot in a Silver Arrow that bit more.
The best-case scenario would be that he stays for 2022, Red Bull finally give Max an equally good car, and we, at last, get to see the two go toe to toe over the course of a season.
Looking at the post-2013 world of F1 though, we're not getting our hopes up, and Max won't be either.
Instead, he may well be dreaming of driving a Silver Arrow.
Finley Crebolder
Follow us on Twitter @Planet_F1 and like our Facebook page.