Pit Chat: Max needs to give Mercedes a call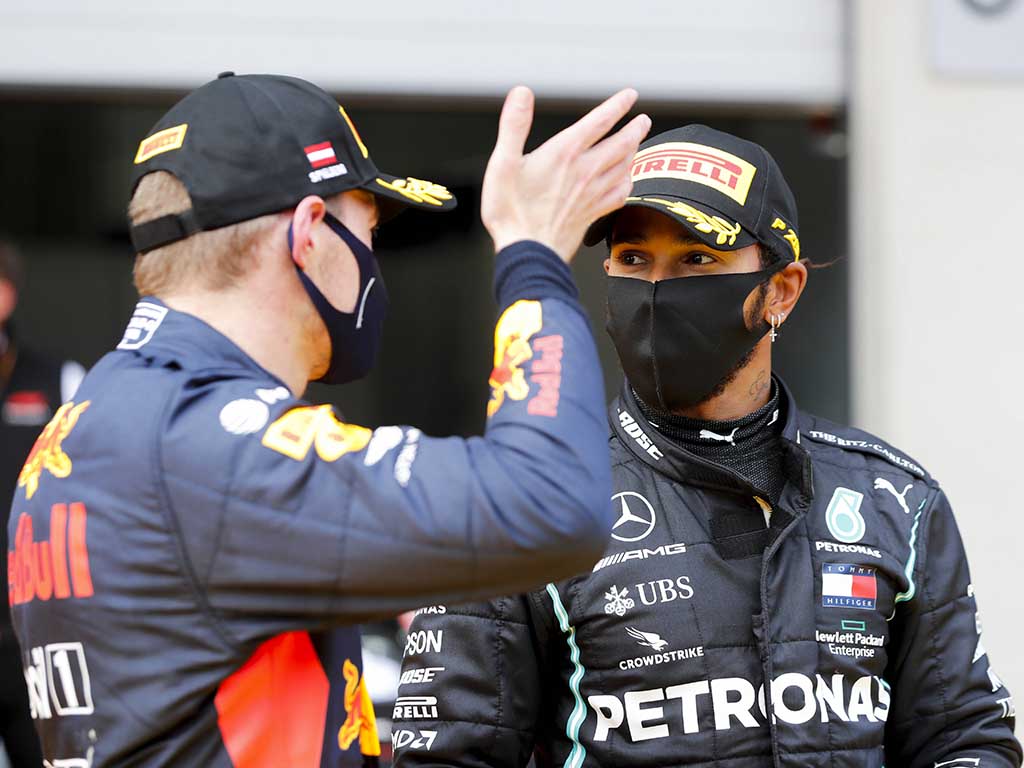 Mercedes are open to Max Verstappen giving them a call, silly season gets sillier and Zak Brown is a straight-up savage.
Time to take a look back over the stand-out images, clips and social media posts from the Portuguese Grid Prix weekend.
Heart will Grosjean
Before attention turned to the track, we were told it was going to be goodbye from Haas duo Romain Grosjean and Kevin Magnussen at the end of the 2020 season.
Whilst we got the now traditional screenshot of a note typed out on their phones from both drivers, Grosjean went for the heart-strings as well by posting the accompanying graphic to go with his farewell post.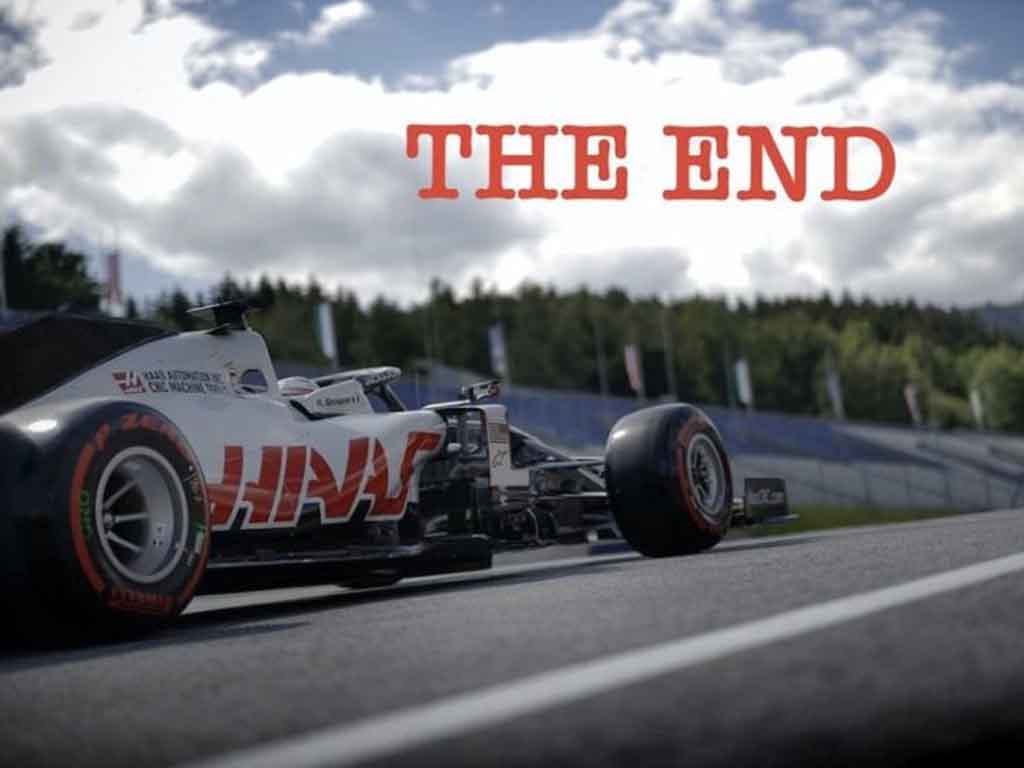 Poor Romain, all that was missing from this was Wiz Khalifa's 'See You Again' being dubbed over the top of it. We're not sure he can have too many (more) complaints. He's had a good run.
Silly season
Is silly season ever truly over? We almost had a heart attack when we first caught a glimpse of this graphic doing the rounds on social media.
Explain please. Which one of you did this… 😆 pic.twitter.com/07SVwqsaiM

— Mercedes-AMG F1 (@MercedesAMGF1) October 23, 2020
For the fear of missing out, Mercedes also wanted to create their rumours…
Lewis fuels rumours he's joining @RenaultF1Team by wearing this 🔥 yellow and black look… 💛🖤 pic.twitter.com/RQJYPSlwsR

— Mercedes-AMG F1 (@MercedesAMGF1) October 22, 2020
He looks about as happy as we think he would be about the prospect of joining Renault.
And when on earth did Racing Point sign Nico Rosberg? This is just getting ridiculous.
When did @RacingPointF1 sign Nico Rosberg? 🤔 #F1 pic.twitter.com/9hPl9MiwYM

— Planet F1 (@Planet_F1) October 23, 2020
Call me maybe
During the post-qualifying press conference on Saturday, Max Verstappen was asked if Red Bull had closed the gap to Mercedes  after the party mode ban which led to an interesting exchange between himself and Lewis Hamilton.
MV: I guess we'll only find out if we swap cars once, both drivers, and then we can compare but I don't know. I don't think a lot has changed to be honest before the rule change and now, so no, that's just a bit of a guess but I think you can clearly see that it hasn't brought us a lot closer or further away. Before the rule change…
LH: What do we need to swap for?
MV: We swap cars. You go into mine, I go into yours then we know the comparison.
LH: Of what?
MV: Of the difference between the cars if they actually have become faster in the race compared to qualifying. I don't know. Maybe we can do like a private test day or something.
Max really wants to drive that Mercedes car doesn't he? And, although we think Mercedes are teasing Max with this response, we would still love to see what he would be capable of in an equal car to Lewis…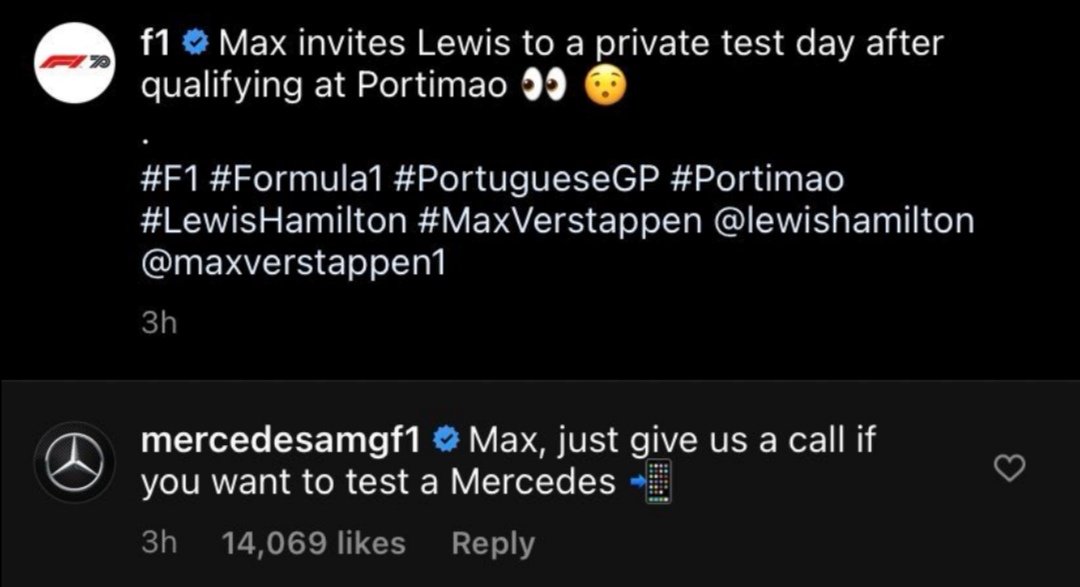 Christian Horner and Helmut Marko are going to have Max's phone wire-tapped from now on.
Best of the rest
Elsewhere, it would be rude not to watch Kimi Raikkonen's amazing race start in Portimao at least one [million] more times. What a legend…
From P16 to P6 😎

An amazing start for Kimi Raikkonen at Portimao 🚀#PortugueseGP 🇵🇹 #F1 pic.twitter.com/cRneQ4dw2O

— Formula 1 (@F1) October 25, 2020
Speaking of legends, it was finally revealed to us who has been calling the shots to Lewis Hamilton and help him achieve all of his historic success.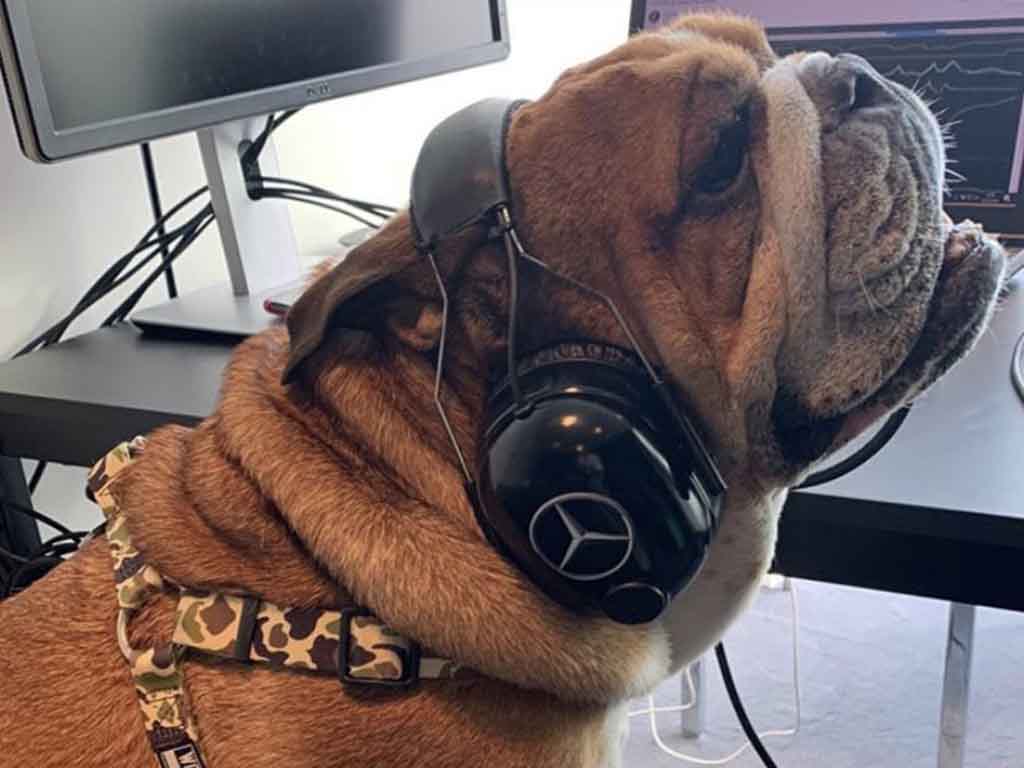 Good boy, Roscoe.
We also got an insight into how tough it is going to be for Williams to remove George Russell from his seat if they are indeed thinking about replacing with Sergio Perez.
And you thought @Cristiano had the best ball control in Portugal… pic.twitter.com/VdWknTI8HI

— George Russell (@GeorgeRussell63) October 21, 2020
And Sebastian Vettel may just end up winning something this year after all. The drivers are having a competition to see who can leave a press conference the quickest and Vettel is taking it very, very seriously.
The #F1 drivers are having a competition to see who can leave press conferences the quickest 😂

Here is Seb's effort…#F1pic.twitter.com/6gqKmfx2M4

— Planet F1 (@Planet_F1) October 23, 2020
Last word
It's over to McLaren boss, Zak Brown, this week following his ice-cold comments regarding Lance Stroll's eventual positive test for Covid-19. A doctor had previously told an unwell Stroll that he didn't need to test again…
Zak Brown is a savage.

"If I look at the Racing Point situation, I would probably test anyone who isn't feeling well daily. I don't know who the Doctor was. Dr Mallya? Maybe it was Doctor Seuss, Dr Dre." #F1 pic.twitter.com/98Uhh3NeDX

— Planet F1 (@Planet_F1) October 23, 2020
Ouch!
Follow us on Twitter @Planet_F1, like our Facebook page and join us on Instagram!