Max Verstappen is not to blame for F1's supposed dullness…the other teams are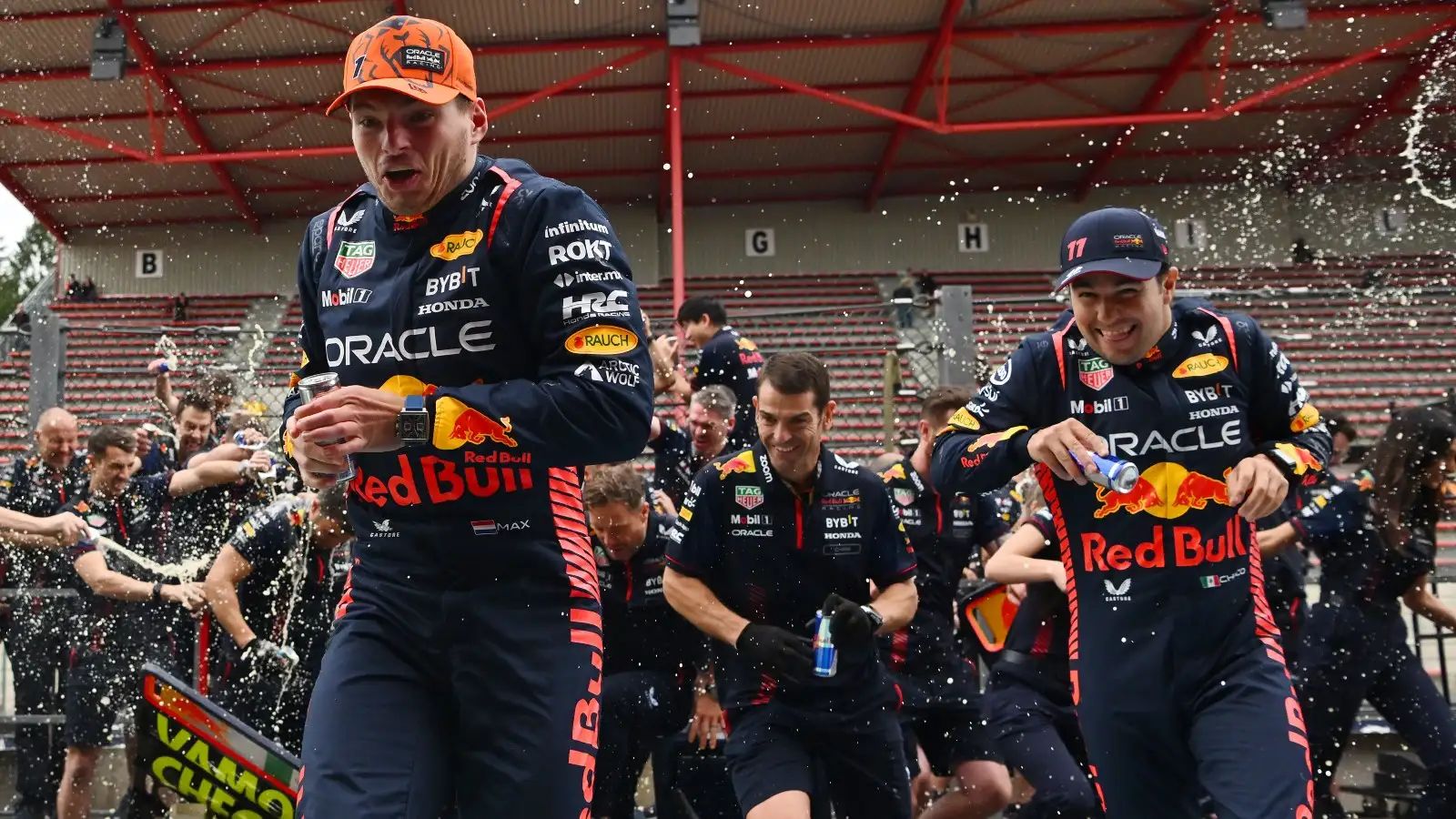 To criticise a team and driver at the top of their game is to forget what the sport is all about, being the best.
Only 12 races into the 2023 Formula 1 season and the destination of both the Drivers' title and Constructors' crown seems certain.
Max Verstappen is 125 points clear heading into the summer break, Red Bull's advantage is even greater, and the Dutchman could afford to not win a single race in the second part of the year and still win the World Championship for a third consecutive time.
But with every passing win, eight in a row now for Verstappen, there is increasing criticism of the sport with the Dutchman becoming the face of their complaints.
The sport is boring. Verstappen is too dominant, Red Bull too quick, the FIA should change the rules to make it fairer.
The level of a perceived dullness of a sport is a personal opinion but regardless of where you stand on the issue, it is hard to argue that Red Bull should be criticised for it.
After all, why do Red Bull shoulder the blame? Did people criticise Usain Bolt for being too fast when he won the Olympic 100m and 200m three times in a row? When Tiger Woods won 14 majors in eight years were people calling for his head? When Rafa Nadal won 14 French Opens, people celebrated it is an incredible achievement and not something that was by any means 'boring'.
To question Red Bull's dominance goes into a deeper point of what do people want from a sport? For fans, the desired effect is rightly entertainment but for those on the inside of the paddock walls, it is about performance.
F1 teams, like every professional sporting outfit, are concerned with one thing – winning. For them, they would take a boring race every day of the week if it meant a step on the top of the podium, so why then should Red Bull be punished for achieving that?
The accusation that Formula 1 is not fair could not be further from the truth and in fact, the sport is one of the most regulated on the planet. Teams like Manchester City and PSG are able to pump near unlimited money into their football outfits and can practise every minute of every day should they please but with F1 it is a different story.
Since 2021, a strict cost cap has been in place to give teams an even footing and while it was always going to take a few years for the smaller constructors to eliminate the baked-in advantage of their bigger rivals, Red Bull's success is not a result of that.
Practice time is also severely restricted with the better teams afforded fewer hours in the wind tunnel and time actually on track reserved for race weekends, filming events or tyre tests.
So while it is fair for fans to feel a little annoyed at the current drama levels of the sport, their disgruntlement should be aimed at the other teams for failing to do such a good job of it.
Every team had the same set of guidelines and regulations, Red Bull just happened to extract the most performance out of it. That was not by fluke. The Milton Keynes outfit has some of the finest minds working for them under the leadership of Formula 1's great thinker Adrian Newey and they, like every other team, face a constant battle to keep their best staff in the blue, red and yellow of Red Bull.
It is a story that repeats itself throughout F1 history. Ferrari in the early 2000s, Red Bull in the early 2010s, Mercedes from 2014 onwards. The history of the sport is littered with examples of that perfect union of quick race car and fast drivers.
PlanetF1.com recommends
The F1 records held by Max Verstappen…and ones he can still break in 2023
Christian Horner and Toto Wolff: A history of Formula 1's odd couple
This era of Red Bull dominance did not come from nothing either. Planning for the 2022 regulation changes stretched much further back than the opening race in Bahrain and Red Bull at the time were deep in a title battle with Mercedes. The temptation to ignore 2022 entirely would have been great for a team that had been starved of any silverware and yet they found a way of winning in 2021 and doing so again the following year.
So then, we come to the present day where the first car over every finishing line this season has been a Red Bull. But the question is not how do you make Red Bull slower, it is instead how do the other teams catch up?
In the era of a cost cap, closing such a chasm was always going to be a difficult challenge but not an impossible one and we have seen plenty of other teams have their moment in the sun. Aston Martin started strongly while Mercedes enjoyed their moment before McLaren ended years of uncompetitiveness in Austria. The next challenge is toppling the great foe that is Red Bull.
But that is rightly none of Red Bull's concern nor is the entertainment factor on offer. Verstappen is not employed to make races entertaining but instead to win them. The men and women at the factory do not have a set 'vibes' target for every part they design and manufacture.
And as history has shown us, every cycle comes to an end and no dynasty goes on forever whether that be through FIA intervention or the improvement of their competitors. For now then, is it not best to enjoy the perfection on display and recognise it as one of the greatest achievements in Formula 1 history?
Read next: All-conquering Red Bull RB19 strongly rumoured to be staying on F1 2024 grid