Why Max Verstappen is his own biggest threat to the 2023 Formula 1 title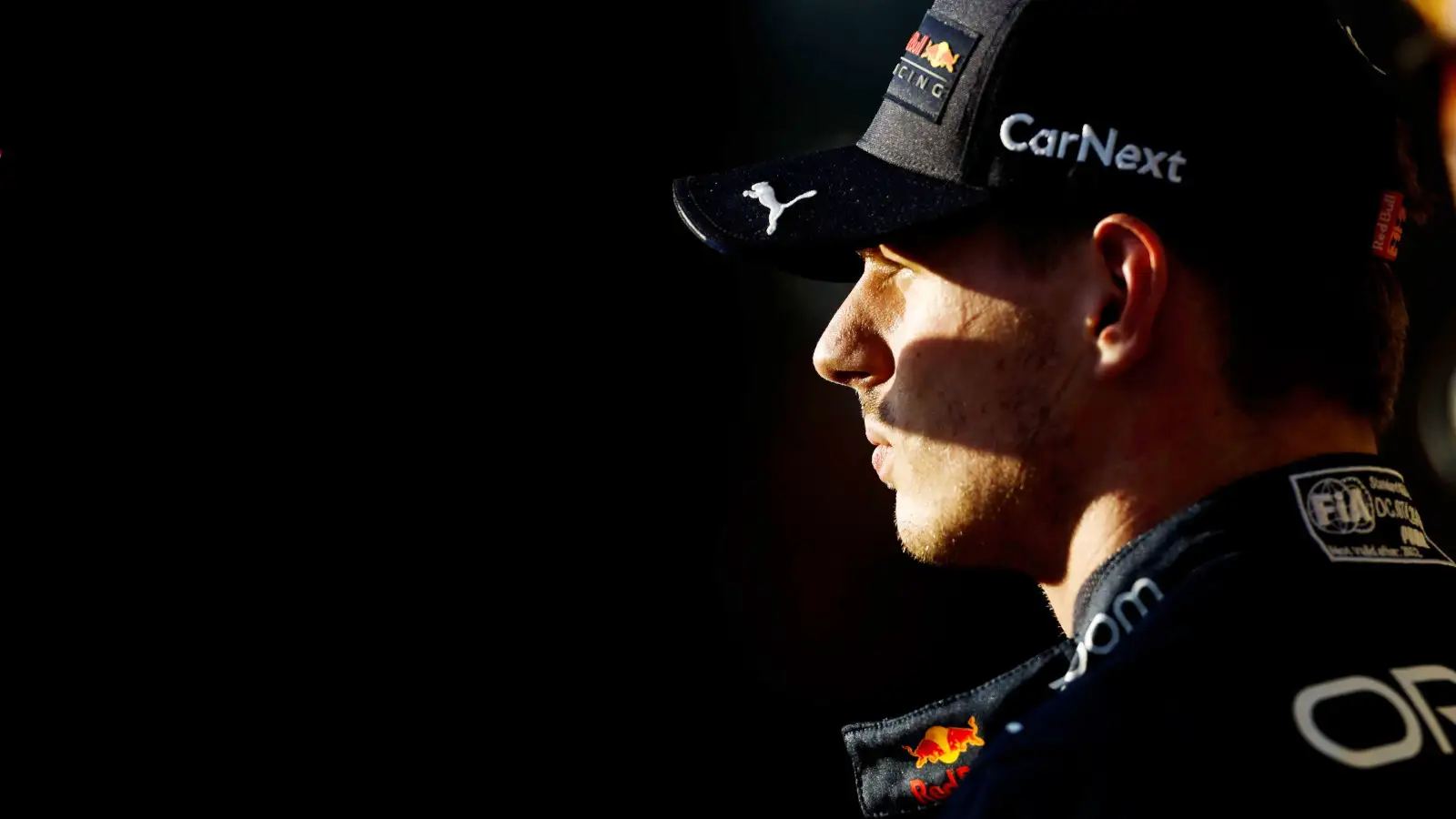 It is at this time of year, as the images of the new cars (or more precisely, their paint jobs) slowly surface, that the world of Formula 1 most resembles a fantasy land.
With no lap times or real-life data to assess and analyse as yet, we are left only with theory and what came before to picture in our mind's eye how the upcoming season may unfold.
The accepted pre-pre-season narrative for 2023?
As Max Verstappen and Red Bull made such a commanding start under F1's new regulations last season, the World Champions already had considerably less scope for improvement than their rivals entering the second year of the rules cycle even before their aerodynamic research was reduced as part of the punishment for their 2021 cost cap breach.
That, combined with the supposed easy gains set to be made by Ferrari (under new management) and Mercedes (free from the tentacles of porpoising), will lead to greater competition at the front.
And as a result – voila! – F1 will have at least three teams and as many as six drivers fighting for the World Championship. What a season lies ahead…
The logic is sound but almost too good to be true. It amounts to little more than wishful thinking and predictions of a much tighter battle in 2023 overlook two important points.
The first? As much as Red Bull may bleat in public about the impact of a 10 per cent reduction on CFD and wind tunnel time on car development, Adrian Newey's arsenal famously consists of a humble pencil, a drawing board and, perhaps crucially, Adrian Newey's brain – none of which were banned upon our last check.
And second? Red Bull were so formidable across 2022 that an advantage such as theirs is not so easily lost.
As Mercedes displayed during their streak of eight consecutive Constructors' titles from the beginning of the hybrid era in 2014, when one team makes such a strong start to a revised set of rules they quickly become near-impossible to stop.
It can take years – as Red Bull know all too well, having required almost a decade to reclaim their place on the F1 perch – to place an immovable object in the way of an irresistible force.
Of all of Verstappen's achievements in 2022, by far the most breathtaking – and, from a 2023 perspective, ominous – was his breaking of the record for the most victories in a single season previously shared between Michael Schumacher and Sebastian Vettel.
The key difference?
While Schumacher and Vettel's 13 wins came at the end of a rules cycle, in 2004 and 2013 respectively, Verstappen's 15 came at the very start of a new one.
PlanetF1.com recommends
Pat Symonds spotted an early sign that Red Bull were 'on top' of porpoising problems
Five prestigious records held by Michael Schumacher 10 years after his retirement
Ranked: The 10 possible F1 2024 destinations for Daniel Ricciardo in order of likelihood
If his second title had the feel of a natural next step for Verstappen, 2023 could quite feasibly be the point at which he begins to paint an entire era orange in a sport that routinely lends itself to prolonged periods of crushing one-team, one-driver domination.
Mark Webber, the former Red Bull driver, might have been on to something when he claimed recently that Verstappen was just being "polite" in predicting a tougher challenge in 2023.
If Red Bull's 2022 form can be carried into the new season, the biggest threat to Verstappen winning a third title will come not from Charles Leclerc, Lewis Hamilton or George Russell, but himself.
To illustrate the significance of what a third crown would mean for Verstappen in 2023, Vettel currently stands alone as the only driver in F1's long history to leap straight from zero to three World Championships in the blink of an eye and only three others (Schumacher, Hamilton and Juan Manuel Fangio) have ever managed to reel off a trio of titles in succession.
If the first title often breeds the next, the third year is the stage when a certain level of success is normalised and becomes the expectation rather than the hope.
Anything less can somehow feel like failure; more of the same comes with the risk of creating a culture of complacency.
The greatest challenge facing Verstappen this year, then, is to find a sweet spot between the two – accepting he might not quite have it all his own way again, driving to the limit of the car and not beyond on the days when Red Bull are less competitive, while also never taking his success for granted.
It was in this area where Hamilton, Verstappen's great rival, stumbled in his first attempt to win three titles in a row in 2016 – a year with a similarly compelling pre-pre-season narrative to 2023.
Having proved himself to be a more gifted talent than team-mate Nico Rosberg across 2014/15, the general consensus in early 2016 was that Hamilton had bigger fish to fry after Vettel's successful first season at Ferrari had seemed to set the stage for a titanic silver-on-red battle for the ages.
The reality was rather different, Ferrari taking Vettel out of the equation by suffering their second winless season in three and opening the door wider still for yet more Mercedes dominance.
Rather than easing to a third consecutive title, however, Hamilton almost inexplicably allowed himself to be outwitted and outmanoeuvred by Rosberg over the season.
Much was made of Hamilton's freakish run of unreliability, which ultimately made the difference as Rosberg claimed the title by just five points, yet he also lacked the focus of previous years and failed to address a weakness that saw him make a series of poor starts until late in the year.
Had just one of his pole positions in Australia, Bahrain and Italy been converted into the full 25 points, Hamilton would have overcome Rosberg and clinched a record-breaking eighth Championship long before the events of Abu Dhabi 2021.
Hamilton may have later considered 2016 the most important learning experience of his career – the moment he realised that nothing, in terms of optimising the tools and the team around him, could be left untouched – but even now it remains one of the great missed opportunities.
Sergio Perez may be highly unlikely to emerge as a Rosberg-esque threat within Red Bull, lacking the competitive tension and the years of baggage that defined the Mercedes dynamic.
But the story of Hamilton's wasted 2016 should serve as a warning to Verstappen of what can happen when a World Champion, even subconsciously, relaxes their grip.
Not that Red Bull, Christian Horner, Helmut Marko and even Max himself will allow that to happen.
One of the marks of Verstappen's maiden-title winning season in 2021 was how he matured before our very eyes, treating those great imposters of victory (home win at Zandvoort, holding off Hamilton in Austin) and defeat (tyre failure while leading in Baku, crashing while poised for pole in Jeddah) just the same and at all times.
The process continued further in 2022, even if fumes of fury continued to escape from his helmet during his DRS frustrations in Barcelona and in the immediate aftermath of Red Bull's fuel misjudgement in Singapore qualifying.
That tendency to lose his temper remains one of his few lingering faults from the outside looking in, yet both driver and team almost seem to regard it as a coping mechanism; a release of the frustrations of competition.
And now with the confidence and contentment that comes with winning two titles, Verstappen is rapidly becoming a driver without weakness.
Having placed his foot firmly on his competitor's throats in 2022, only a remarkable turn of events – unusual to the point of unique – will see him release the pressure in 2023.