10 best drives of Verstappen's F1 career…so far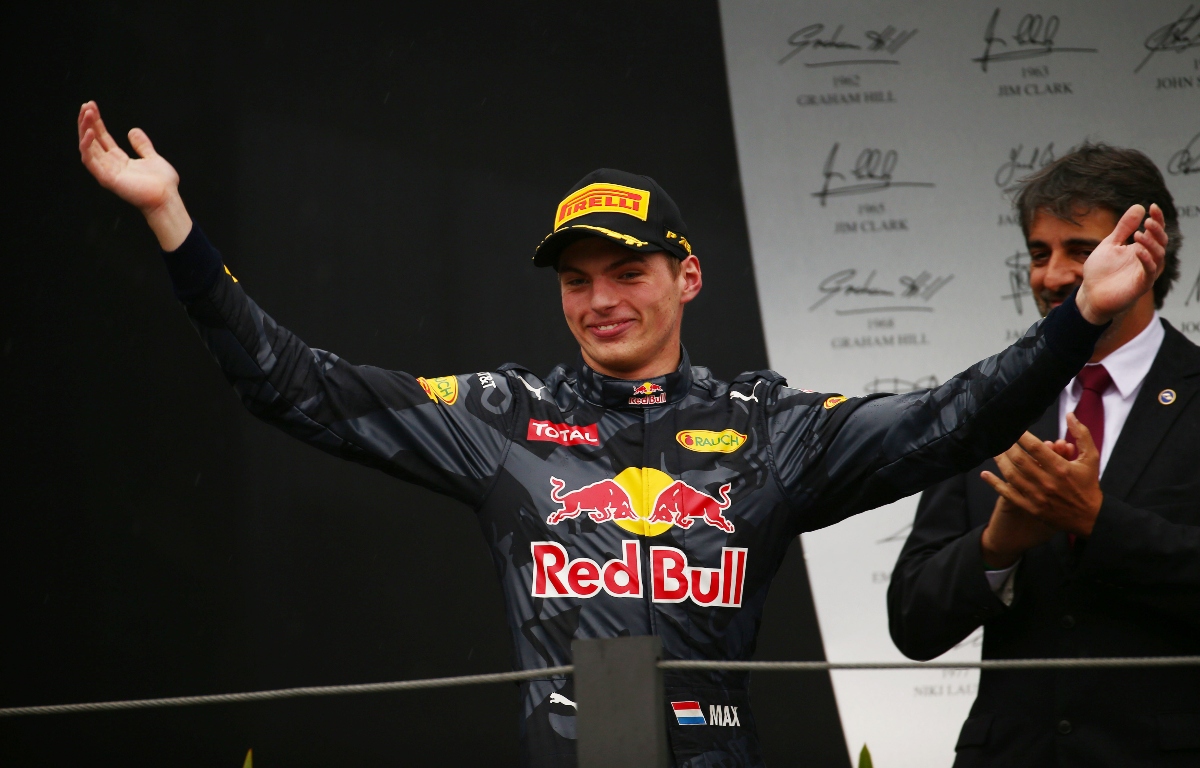 Few drivers have produced as many stunning performances as Max Verstappen since he joined the Formula 1 grid in 2015.
In that time, the Dutchman has tasted victory 17 times, has finished on the podium on 53 occasions and has pulled off countless stunning overtakes.
Of his many great drives, here are what we think are the top 10…
10. 2020 70th Anniversary Grand Prix
Mercedes were hugely dominant in the first four rounds of the 2020 campaign, winning every race. It looked like they'd take victory again in the second half of the Silverstone double-header, but Max had other ideas.
On one of those rare hot British summer days, the softer Pirelli tyres degraded quickly, particularly on the Mercedes car.
Sensing an opportunity, Verstappen ignored calls from his team to protect his own rubber and instead pressured Valtteri Bottas and Lewis Hamilton, forcing them into early pit-stops.
The Red Bull man then managed to make his stint almost twice as long as theirs while also maintaining decent pace to rejoin just behind Bottas on fresher tyres and pass him immediately.
So often, it has been rapid pace and thrilling overtakes that have been the reason for Verstappen's success, but on that day at Silverstone, it was perfect tactics and tyre preservation that saw him prevail over those in superior machinery.
9. 2021 Dutch Grand Prix
Of all of Verstappen's wins, the one at his first home Grand Prix may not have been one of the most exciting, but it was still one of the most impressive nonetheless.
The pressure that he was under at Zandvoort was simply immense. Not only did he need a win for his title chances given that the race was to be followed by ones at two Mercedes strongholds, but he also had an entire nation expecting him to win, with thousands of them there in person.
Watching him though, such pressure seemed non-existent. Throughout the weekend, he didn't put a foot wrong, taking pole position and never really looking like losing the race win.
If an F1 driver wants to become a true great, he has to be able to handle pressure, and the Dutchman emphatically proved that he can do so here.
8. 2017 Chinese Grand Prix
Günaydın!☀️

🇨🇳2017 #ChineseGP
🔵Max Verstappen'in harika startı.pic.twitter.com/ppYxO2yvX9

— Tutkumuz F1 (@F1tutkumuz) October 3, 2019
A podium seemed a distant dream for the Red Bull driver in Shanghai when an engine issue caused him to go out in Q1 and start the race in P16, but that changed after a simply lovely start.
Few opening laps in the history of the sport have been more magical, with him mastering wet conditions to gain nine places. After that, he continued his charge and was up to P3 by Lap 8.
He didn't have the car to challenge Lewis Hamilton and Sebastian Vettel for the win but managed to hold off team-mate Daniel Ricciardo to secure a podium finish.
It's the opening stages that make this one of the best Verstappen drives though. There aren't many better laps than his first one on that day.
7. 2018 United States Grand Prix
A year later, Verstappen produced an even more impressive recovery drive, starting two places lower than he did in China and crossing the line one place higher, so nearly taking victory.
He once again cleared the midfield with ease, being inside the top five after just seven laps thanks to a number of perfect overtakes, and then consistently matched the pace of the leaders to put himself right into the mix for a win.
Indeed, he found himself in P2 with a handful of laps left, close behind Kimi Raikkonen, but was forced into defending rather than attacking with Hamilton right behind him on much fresher rubber. Somehow, he held the Brit off with a masterclass in defensive driving.
It was a drive that had it all: attacking, defending, pace, tyre management; and it wasn't even his best on American soil…
6. 2015 United States Grand Prix
Verstappen's rookie season on the grid was immensely impressive, and one of the highlights of it was this performance in Austin, on his first time driving at the circuit.
Back then, he was in midfield machinery rather than a top car, but so strong was his pace that, looking back, you wouldn't know it. That's largely in part due to his mastery of changing conditions, with him excelling on the damp track constantly making the right strategy decisions to move up from outside the points to inside the top five.
When there, the Toro Rosso man didn't look out of place either, pulling off overtakes on both Red Bull drivers and battling Hamilton and Vettel for a podium. While he ultimately couldn't secure his first top-three finish, P4 in the car he had was quite the result nonetheless.
5. 2018 Mexican Grand Prix
There are few, if any places, on the calendar where Verstappen is better than Mexico City, and that was very much evident in 2018.
Given how good he is there, he fully expected to secure his first pole position and was therefore furious when team-mate Ricciardo nicked it from him on Saturday. That anger fuelled him though and led to one of the most dominant displays of his career.
He took the lead at the start, quickly pulled away and sailed off into the sunset, being a pit-stop ahead of the rest of the field at one point.
So good, in fact, that there really isn't much else to say. He was frankly in a league of his own for the entire day.
4. 2019 Brazilian Grand Prix
It seemed like the Gods were against him in his quest to take a long-overdue victory at Interlagos in 2019, and yet he still prevailed.
After taking pole position, he lost the lead to Hamilton when the Williams of Robert Kubica blocked him in the pit-lane but reclaimed it by passing the Brit at Turn 1.
He then stayed ahead and looked set to win before his team pitted him during a late Safety Car while Hamilton stayed out, again dropping him behind the Mercedes man. Once again though, he got back in front, this time with a beauty of a move around the outside of Turn 1.
So many things went against him that day, but so good was he that they still couldn't stop him.
3. 2016 Brazilian Grand Prix
AND THE WINNER IS… 👀

This incredible pass by @Max33Verstappen on Nico Rosberg in Brazil won your votes as the Best Overtake Of 2016 🏆 pic.twitter.com/myw9kLL9jZ

— Formula 1 (@F1) January 16, 2017
Now we're really onto the best of the best, and the first of them is yet another recovery drive, but this one arguably stands above the rest.
In soaking wet conditions, he somehow found far more grip than anyone else, shown by his stunning overtake on Nico Rosberg which is one of the best the sport has seen in recent times. That moved him up to P2, but a poor strategy call from his team dropped him back down to P16. What followed was simply incredible.
In just 16 laps, he managed to gain 13 places, all in absolutely treacherous conditions, and was at one point two seconds faster than anyone else on the track.
Christian Horner called it "one of the best drives I've ever seen in F1" while Toto Wolff said that "physics are being redefined." Need we say any more?
2. 2019 Austrian Grand Prix
*That* pass – from every angle#AustrianGP #F1 pic.twitter.com/alDXTbLsNO

— Formula 1 (@F1) July 1, 2019
Verstappen fancied his chances of winning at the Red Bull Ring after securing a front-row start, and ultimately did so, but it required quite the drive.
He gave himself a mountain to climb after making a poor start and dropping down to P9. It looked like he'd fail with him still down in P4 with just over 20 laps to go, but then came the late charge, starting with flawless moves on Vettel and Bottas.
After then rapidly pulling away from them and catching Charles Leclerc, the two engaged in a titanic battle, with the Dutchman taking the lead with just two laps to go with one of his best moves ever, dummying to the outside before switching to the inside at the last second and squeezing through.
With such strong pace and such thrilling moves, this really was vintage Verstappen.
1. 2016 Spanish Grand Prix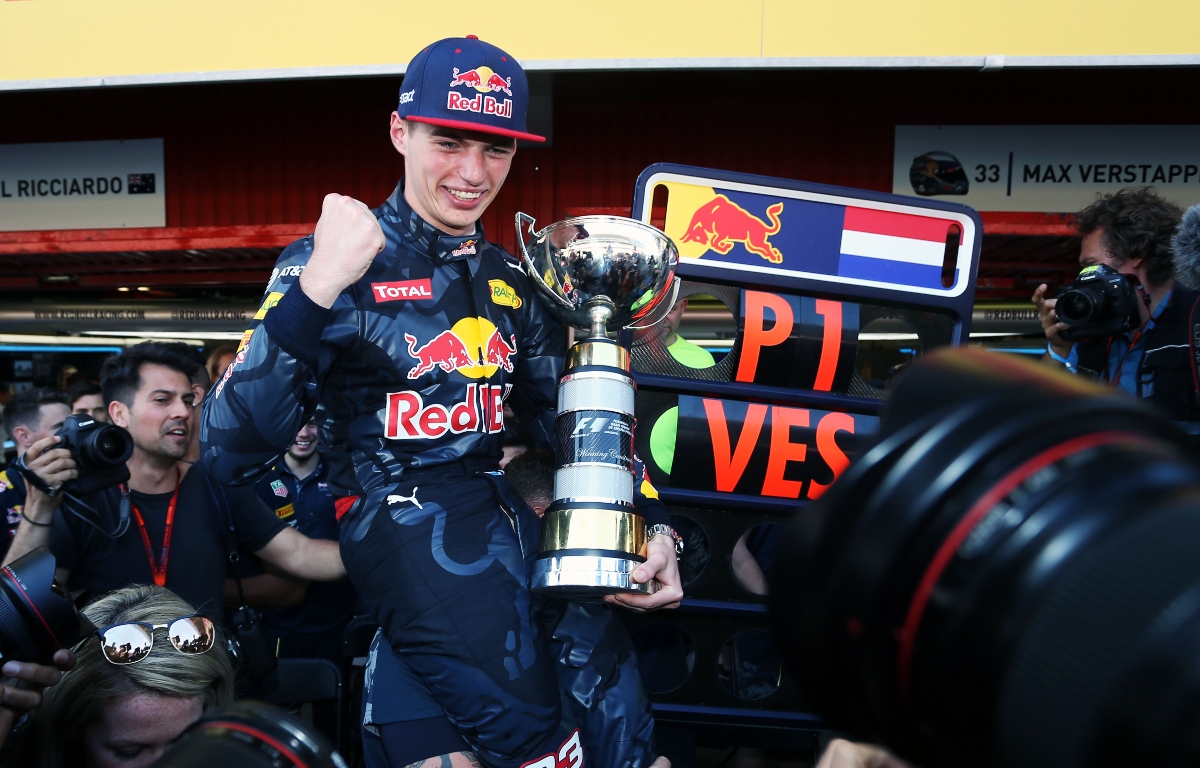 His best-ever drive, in our eyes, was his first for Red Bull, which he, quite incredibly, won to become the youngest race-winner ever.
Admittedly, luck was on his side with the two Mercedes drivers crashing out at the start, but he still had a huge amount to do, and he did it all perfectly, looking remarkably comfortable in what was a brand new car to him to fend off the Ferrari of Raikkonen.
This would have been a great drive if he had been in the car since the start of the season; the fact that he'd only had two days in it prior to the race make it mindblowing, especially when you consider how much other drivers have struggled when joining Red Bull since then.
He was as quick as team-mate Ricciardo, defended perfectly against Raikkonen and handled a huge amount of pressure at the age of 18. It was clear then that he'd go on to be quite the star.
And he is still nowhere near finished yet.