McLaren's resurgence takes a backwards step – but hope remains
After a few heady years of climbing up from F1's midfield, McLaren's upward momentum has stalled out in 2022.

While 2022 has been very far from a disaster for McLaren, it's been a more challenging season for the Woking-based squad than they've become used to in recent years.
Having risen from ninth in the Constructors' Championship in 2017 to finish third in 2020, McLaren were able to sustain a season-long fight with historic rivals Ferrari to retain that position in '21.
Unfortunately for them, Ferrari would win that battle thanks to having two drivers performing consistently closely to the limits of the machinery – a distinct advantage over McLaren's far more one-sided efforts.
2022 has been more of the same for McLaren, albeit with a slightly less competitive machine than they had last year. They've scored 95 points, down from 163 points at the same stage last year.
Lando Norris has scored 76 of McLaren's 95 points so far, which is 67% of the total he had at the same point last year.
But, astonishingly, despite the great reset of the 2022 regulation changes, Daniel Ricciardo continues to hamper McLaren's efforts. The Australian is on just 19 points, a quarter of Norris' total, and a clear indication of his struggles alongside the British driver.
But Ricciardo's 2022 points total also marks a clear backward step even in comparison to his own, already disappointing, 2021 season. Heading into the summer break last year, Ricciardo had managed 50 points. This means he is currently on just 38% of what he managed at the same point of the season.
There's little doubt that the McLaren MCL36 isn't quite as potent as the MCL35M was last year, particularly with Ferrari and Alpine taking a step forward with the new regulations.
But Norris is still showcasing a higher ceiling than Ricciardo is managing, despite the Australian being given every opportunity to acclimatise and reset as needed. It's for this reason that it's perhaps not surprising at all that McLaren are trying to take the costly route of removing Ricciardo to bring in a fresh face – he is unable to reach the car's potential.
It all looked quite different early in the year when, after neither he or Norris could trouble the points in Bahrain, the pair both took a step forward in Saudi Arabia before a brilliant double points finish in Australia with Norris in fifth and Ricciardo in sixth.
But while Norris has been largely able to keep his car in and around the middle of the points places, Ricciardo's confidence seemed to take a hit at Imola after a first-lap clash with Carlos Sainz – confidence that was further dented by a crash in qualifying for Monaco.
Aside from three minor points places in Azerbaijan, Austria, and France, Ricciardo's Melbourne result has been an outlier in a season largely populated by non-points finishes.
"This year, there's more understanding and they know me now after a year," Ricciardo said recently. "So I think it's very clear what I like in a car, and even I've found this out.
"So when I struggle, the team now are like 'Oh, I can see it in the data, this is what Daniel is feeling and he's proven in the last 18 months this is what he doesn't like to feel. This is what's holding him back from pushing the car to the limit, it's this area here'."
But while Ricciardo himself feels like progress is being made, that progress is likely too little, too late, to convince McLaren of any reason to backtrack from their moves to replace him.
Last year, his lack of performance cost McLaren third place in the tables and, this year, fourth place could go begging as Alpine's driver combination of Esteban Ocon and Fernando Alonso are much more closely aligned. With Ricciardo consistently failing to produce the goods, what have McLaren to lose by gambling on someone new?
Read more: Conclusions from the first half of the 2022 season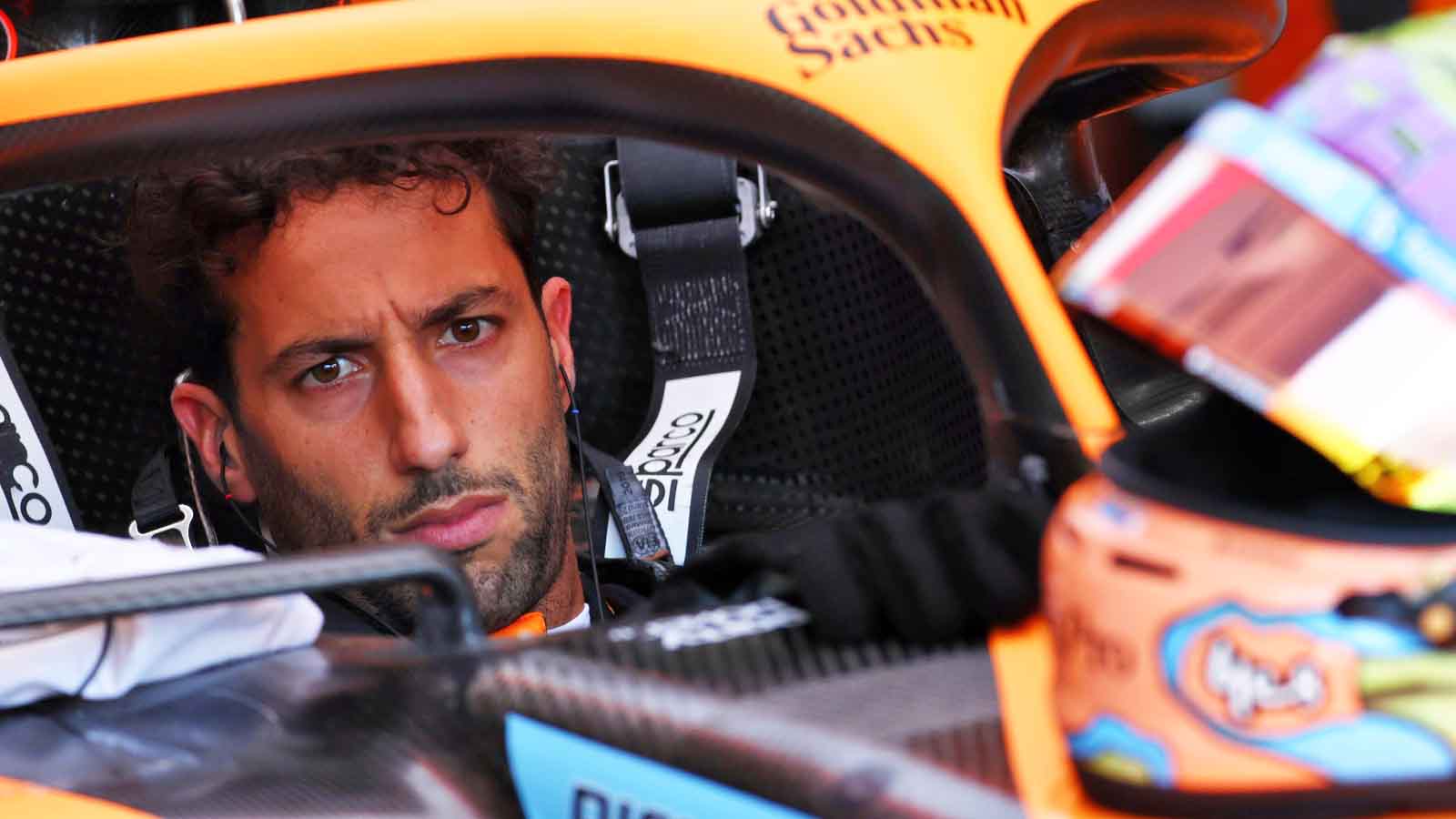 McLaren, under Zak Brown, have found stability after a tumultuous final few years under Ron Dennis.
Having fallen to become F1's laughing stock five years ago, a team burdened by the weight of its own history and in danger of becoming irrelevant, as well as financially crumbling, Brown's marketing guile and willingness to align the F1 project alongside IndyCar has seen sponsors pouring in.
A look at McLaren's partners list is a daunting task, simply due to how many sponsors Brown has managed to secure, including the likes of Goldman Sachs, Unilever, Coca-Cola, Darktrace, Splunk, and Dell – formidable names to help bolster the financial position of the team.
Added to that was the canny hiring of Andreas Seidl, a man whose unassuming and quiet demeanour belies the racing management skills he possesses after years of overseeing Porsche's romping to victory after victory in WEC's LMP1 category between 2014 and 2017. It's no coincidence that McLaren climbed from the midfield to become near-frontrunners again after his appointment as team boss.
So what's next for McLaren? Clearly, the driver pairing is holding back the team's full potential but, even if they had two Lando Norris', that hypothetical 130+ points would still only net them fourth place in the current Constructors' standings – such is the dominance of the leading trio of Ferrari, Red Bull, and Mercedes.
The car, at its peak, only ever appears to be capable of being the fourth-best, although that's not a bad position to be starting in for this era of stable car regulations and even more stable engine rules.
Certainly, Norris himself believes the car itself is quick, albeit only over a single lap – the MCL36 fails to maintain that pace in race conditions.
"For whatever reason, we maybe show a bit more pace in qualy," he said recently.
"The new tyres, low fuel hides a lot of our issues and problems and as soon as we get to high fuel, old tyres, all those issues are exposed and we are just quite slow.
"The balance we have definitely goes away, the balance which gives us good lap time in qualifying. I lose a few of those things. That's why we struggle more in the race with the front end through the apexes and stuff like that."
But starting off the new regulation cycle with a car that has inherent speed is far from bad news for McLaren, especially given technical director James Key's confidence that the areas of weakness have been identified.
Given that, unlike during 2021, development for this season will have carryover into '23, the constant evolution of the cars over the coming months and season could see McLaren slowly but surely being able to climb onto the pace of the leading teams – much like Mercedes were able to do with the W13, a car that looked to be in trouble at the season start.
"It's a case of getting to that point," Key told The Race.
"With restricted aero and a cost cap, you can't push through as aggressively as you'd like to. You've got to work within that framework.
"We know exactly the directions we want to pursue. Some of the developments will allow those directions to open up the characteristics which would improve the car further.
"It's all abundantly clear. It's just a matter of time and getting them onto the car."