Why McLaren have gambled millions on Oscar Piastri success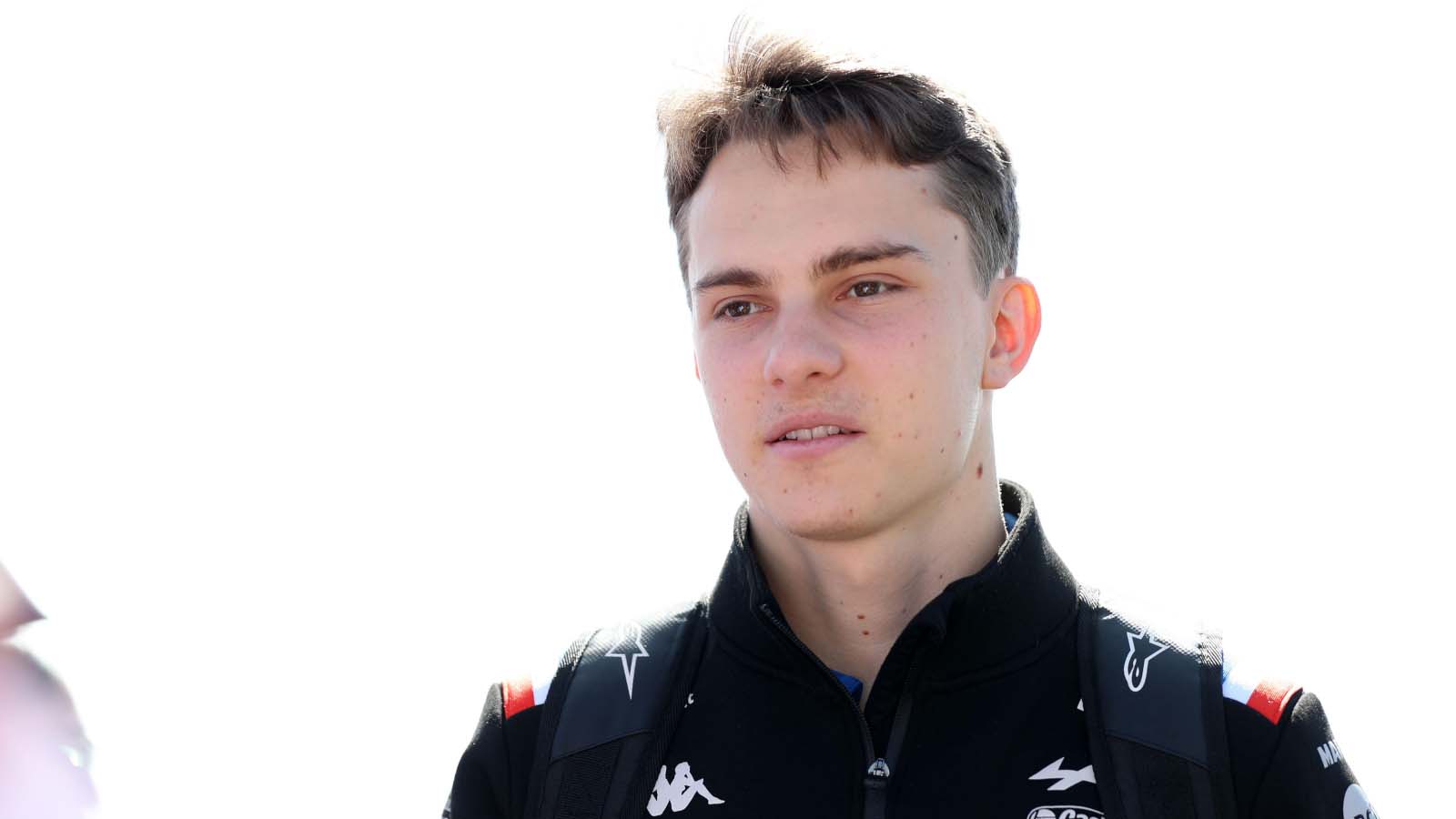 Zak Brown acknowledged McLaren had to write a "big cheque" to pay off Daniel Ricciardo to sign Oscar Piastri – making him one of the team's most expensive recent investments before he has even turned a wheel in Formula 1.
It was probably a formality that the young Australian would end up in Formula 1 in 2023 anyway, be it with Alpine themselves – though he has now broken away in dramatic circumstances – and a loan move to Williams appeared to be the most likely second choice.
But with Alpine having set themselves a deadline of the British Grand Prix weekend to open talks about their 2023 options, most likely a straight choice between Piastri and Fernando Alonso, the Formula 2 champion and manager Mark Webber signed an agreement with McLaren a day after the flag dropped at Silverstone.
It could be that Alpine's indecision and ongoing talks prompted Piastri to look elsewhere, with he and Webber negotiating another option elsewhere that would have guaranteed him a drive in 2023, with McLaren being the next most competitive car available to him.
But with McLaren willing to pay out a figure which surpasses eight figures to ultimately secure his services, it is a big statement of the team's trust in his ability, as well as a bold and ultimately ruthless move from Piastri to opt to move away from the team which took him under their wing on his path to Formula 1.
It is a big gamble both financially and in sporting terms from McLaren, but there will be a few reasons behind it:
Oscar Piastri flying through the ranks
Piastri joined George Russell and Charles Leclerc in becoming only the third driver to win both the Formula 3/GP3 and Formula 2/GP2 titles in consecutive seasons, which is no mean feat.
He was able to adapt to faster machinery almost instantly and, coupled with his Formula Renault Eurocup title in 2019, it added up to being three championship-winning seasons in a row for the 21-year-old.
With 15 race wins in that time as well, his natural talent has clearly shone through at the same time, and it will be an exciting sub-plot to the year seeing him in Formula 1 next season.
Daniel Ricciardo's drop in form
The performances of Ricciardo at McLaren have been spoken about in great detail before, so we will not repeat what has already been said on that front – but it was the ultimate reason behind the team opting to end his contract early.
Ricciardo himself admitted he was unaware of the timings surrounding Piastri's contract being signed with McLaren, but it has simply been a driver-team combination that just has not worked – and the dominant performances Lando Norris has put in will only have hastened McLaren's decision.
With a driver ready and waiting to make the step up alongside a team exploring other avenues from a partnership which did not meet expectations, the move ultimately made sense for both parties, whether Alpine liked it or not.
Plentiful Formula 1 testing
Given the in-season testing Alpine have given Piastri as part of them priming him for Formula 1, as well as offering his services to McLaren as a reserve in case Ricciardo did not recover from Covid-19 in time to race (a decision which they are now likely to regret, in hindsight), he has had several opportunities to drive Formula 1 cars.
While these runs were in Alpine's 2021 challenger, the chance to get used to the surroundings of a Formula 1 cockpit will have been an invaluable one.
He will have to adapt to driving a car under the new regulations, but the young driver test at the end of the season will offer ample opportunity for that – as well as any further potential FP1 sessions that might come his way.
McLaren looking to the future
Now their line-up has been confirmed, McLaren will now have an intriguing battle within the garage next season…

Who comes out on top? 🤔 #F1

— PlanetF1 (@Planet_F1) September 2, 2022
In Piastri and Lando Norris, McLaren are also highly likely to have the youngest driver pairing on the grid next season, and a very talented one at that.
The team has made no secret of its plan to get back to the front over the medium term, and having a fresh driver pairing who, in theory, will improve as the years go by, alongside Norris' experience in Formula 1 by now, should leave them in good stead for the future – if Piastri can deliver.
That is a big 'if', but given the faith McLaren clearly have in his talent, and with the results he has had to back that up to date, Piastri should be a worthy addition to the Formula 1 grid.