After a long winter, one which we thought had set the scene for 2019, Australia decided to tear up the script, now Bahrain awaits.
There were a lot of questions flying around in pre-season, which only the opening race could answer: Would following and overtaking be easier with the revised aero spec? – It wasn't. How would Williams cope following their reduced testing schedule? – Not well. Would the extra point for fastest lap add a new dimension? – It did.
One thing we believed wasn't in doubt was who possessed the fastest car. All the data after pre-season testing answered with Ferrari, but when Valtteri Bottas finished a minute ahead of the Ferraris to claim victory down under, Mercedes gave us a different answer.
Ferrari really had quite the #AusGP weekend, didn't they? #F1pic.twitter.com/iR8MA2w3WQ

— Planet F1 (@Planet_F1) March 19, 2019
And it would appear that heading into Bahrain, Ferrari aren't looking over their shoulders, because Red Bull already look the Silver Arrows' closest challengers after Max Verstappen bagged P3 in Melbourne, even having a good look at the damaged W10 of Lewis Hamilton. The first podium for Honda since Silverstone 2008 – that relationship has got off to a fast start.
So, Bahrain offers the Scuderia an early chance for redemption, an opportunity for them to kill the early negativity and prove that Mercedes are not champions after the first round. "Why are we so slow?" Sebastian Vettel asked, Ferrari need to find a response. The German took pole and the win here last year, so the early signs for them are good.
. @Charles_Leclerc on instagram:

"Leaving Australia today. 🇦🇺
Next stop : Bahrain 🇧🇭
📸: jcpieri"#F1 #Charles16 pic.twitter.com/XhoUwafr96

— Charles Leclerc #16 (@LeclercNews) March 19, 2019
Hopefully, if it proves to be Charles Leclerc who offers the answer, the team won't tell him to play second fiddle again like they did in Melbourne.
Another team who need to bounce back in round 2 is Renault. Neither driver making it out of Q2 in Melbourne and a retirement for Daniel Ricciardo at his home race just wasn't good enough – not for the team who were branded as clear midfield leaders and the next challenger of that top three. It seems they will have to contend with Haas first.
Ricciardo has vowed to return stronger in Bahrain, saying he will treat the build-up like a "holiday week", while Renault's workhorse Nico Hulkenberg will be eyeing another points finish.
Lando Norris can expect a little more attention coming his way in Sakhir after the McLaren rookie opened a lot of eyes with his debut qualifying performance.
Well done, @LandoNorris. 👏#AusGP #bbcf1 LIVE 👉 https://t.co/tZ67U96DXJ pic.twitter.com/1iztEWw4RB

— BBCF1 (@bbcf1) March 16, 2019
Despite dropping out of the points come race-day after starting P8, Norris stepped into the spotlight, one which has shone more brightly on his compatriot George Russell in pre-season, the man who beat him to the 2018 F2 title.
With Mercedes junior Russell facing a bleak season at the back with Williams, Norris knows Bahrain is just as vital if he is to put together a strong run and establish himself as Britain's brightest racing prospect.
We mentioned Williams, so what can they do at the second attempt in 2019? Round one was simply another testing session for them, and with Russell claiming the car has a "fundamental issue" which they can't solve right now, Bahrain will likely serve the same purpose.
Robert Kubica received a round of applause before the start of proceedings in Australia, and while it's amazing to see him back, we can't dance around the fact that he was soundly beaten by Russell. A meeting with the wall in qualifying meant Russell took a near two second advantage over his team-mate into the race, in-which the Brit finished a lap ahead.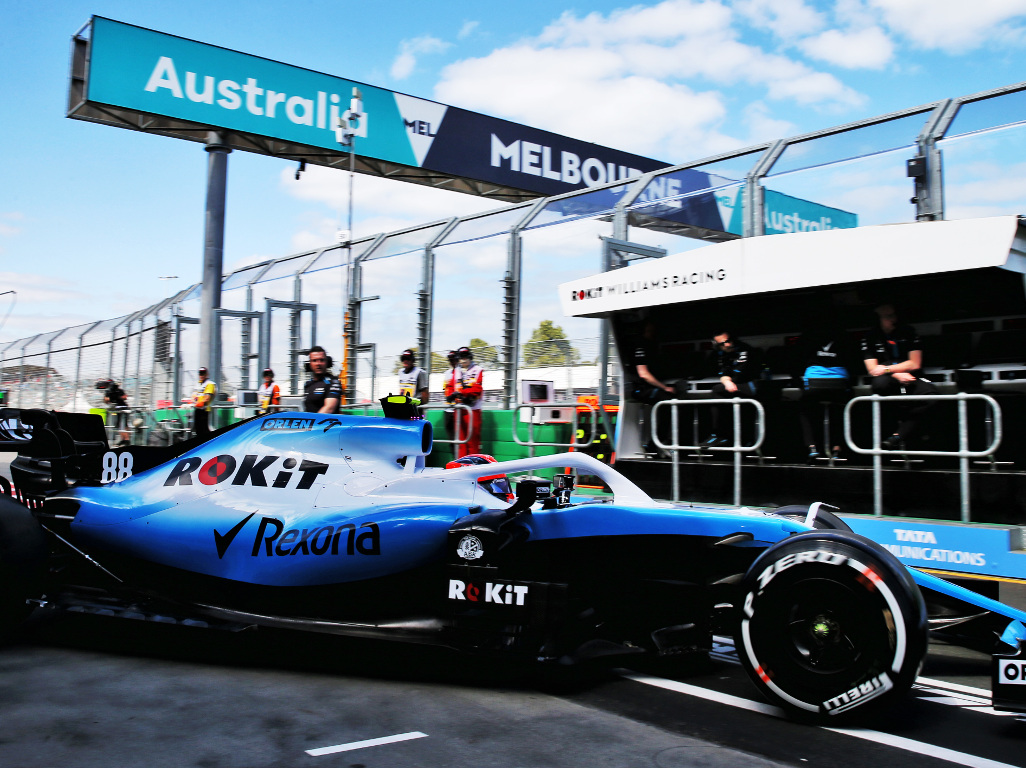 With both cars sadly well adrift of the pack, these stats may seem somewhat pointless, but there is a driver battle to win here nonetheless.
And a quick shout-out to Kimi Raikkonen. We knew he would bring an x-factor to the Alfa Romeo team, and he did just that, a consistent feature of the top 10 throughout the Australian GP weekend, with P8 in the race. A quick drink and back to it in Bahrain.
It was a perfect weekend for Mercedes, 26 points for Bottas – that extra point for the fastest lap already looks a fun introduction, and 18 for Hamilton.
Bottas will take his new no f**** given attitude to Bahrain, but can Ferrari give him a dose of reality?
Follow us on Twitter @Planet_F1 and like our Facebook page.