Missing: Ferrari, last seen crawling around Austin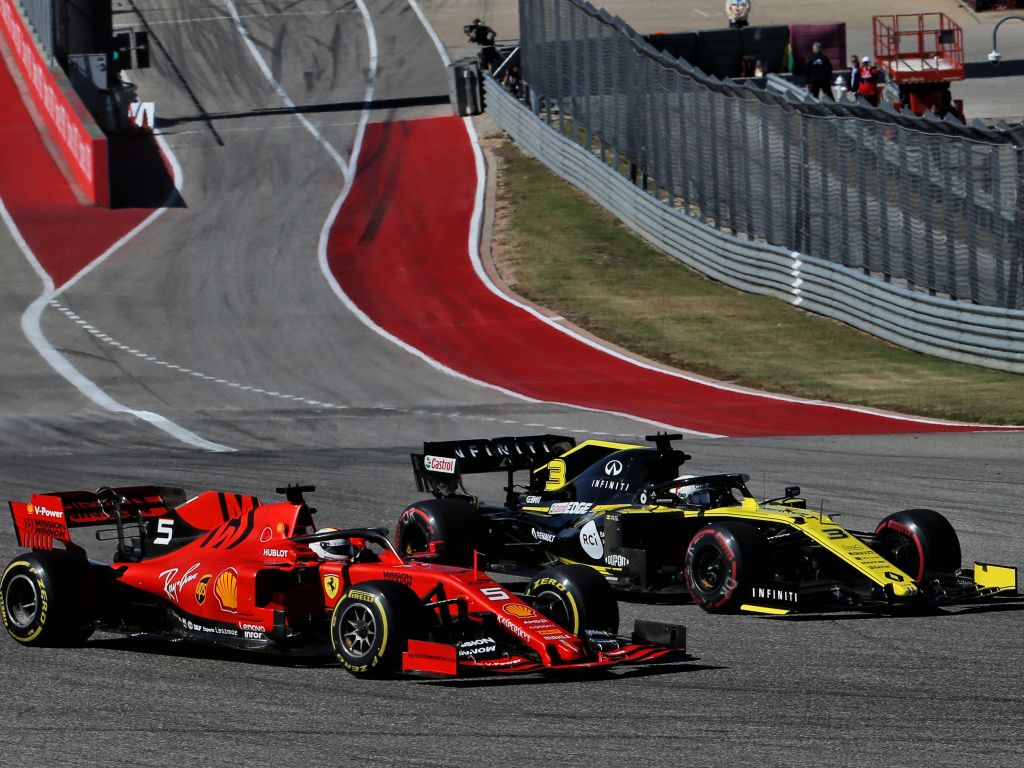 Charles Leclerc finished 50 seconds off the pace, while Sebastian Vettel suffered a suspension failure in a miserable United States GP for Ferrari.
Here is how race day unfolded around the COTA…
A cracked endplate on Max Verstappen's car caused some frantic work down at Red Bull before lights out, but they made it.
Hairline crack on the rear wing of Verstappen. Team got permission to change it from the FIA – Horner says it probably would have been OK anyway but safer to change #F1 #USGP

— Chris Medland (@ChrisMedlandF1) November 3, 2019
We hadn't even got going and Sebastian Vettel was already being pulled up on strategy.
Sebastian Vettel has zero time for your criticisms about Ferrari's race strategies 😬 #F1pic.twitter.com/S9eJinaIQa

— Planet F1 (@Planet_F1) November 3, 2019
It was a dreadful start for Ferrari as Verstappen and Lewis Hamilton went sailing past Vettel and Charles Leclerc. The German would be passed by his team-mate and sunk further still down the pack courtesy of Lando Norris and Daniel Ricciardo.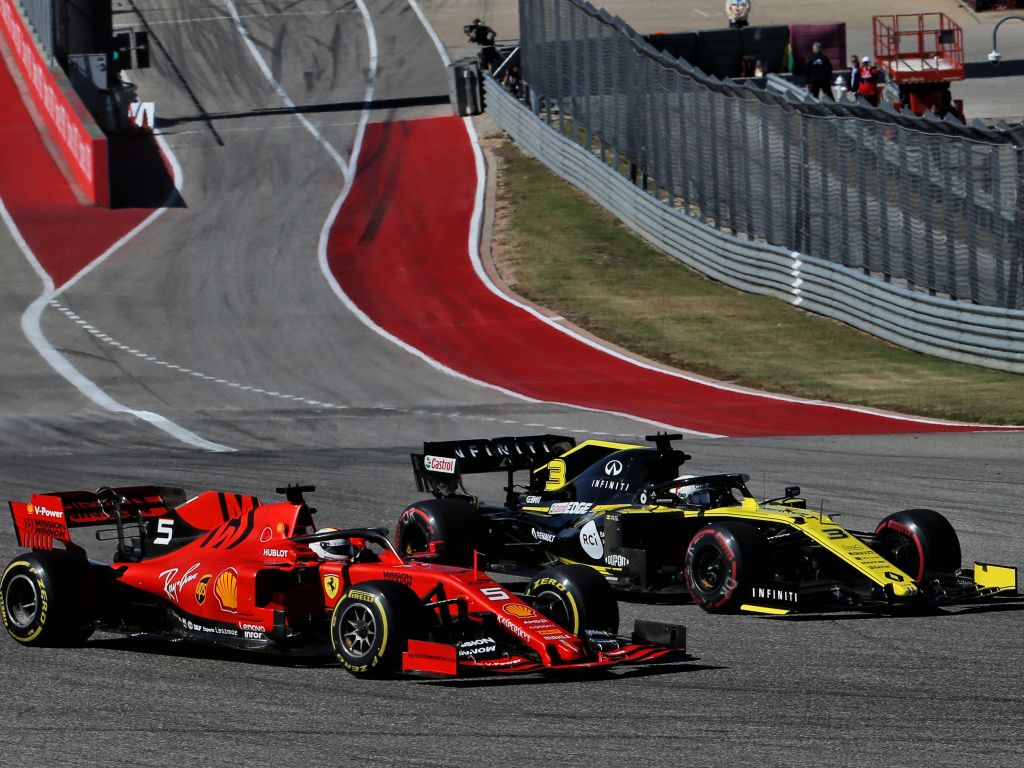 Alex Albon also took a hit from Carlos Sainz at the first turn which forced him to pit and fall to the back of the field. The stewards went to work investigating the incident, but ruled that no further action was needed.
LAP 3/56

The Stewards confirm this collision between Sainz and Albon on Lap 1 is being investigated #USGP 🇺🇸 #F1 pic.twitter.com/2sT1Xdkr53

— Formula 1 (@F1) November 3, 2019
The situation got far worse for Vettel on Lap 8 after his suspension failed in a major way.
Active suspension. pic.twitter.com/bLxDwLgKLY

— Ky (@FiftyBucksss) November 3, 2019
Verstappen was the first of the front runners to stop on Lap 13 to fit the hard tyres. He had been complaining of poor balance from his Red Bull.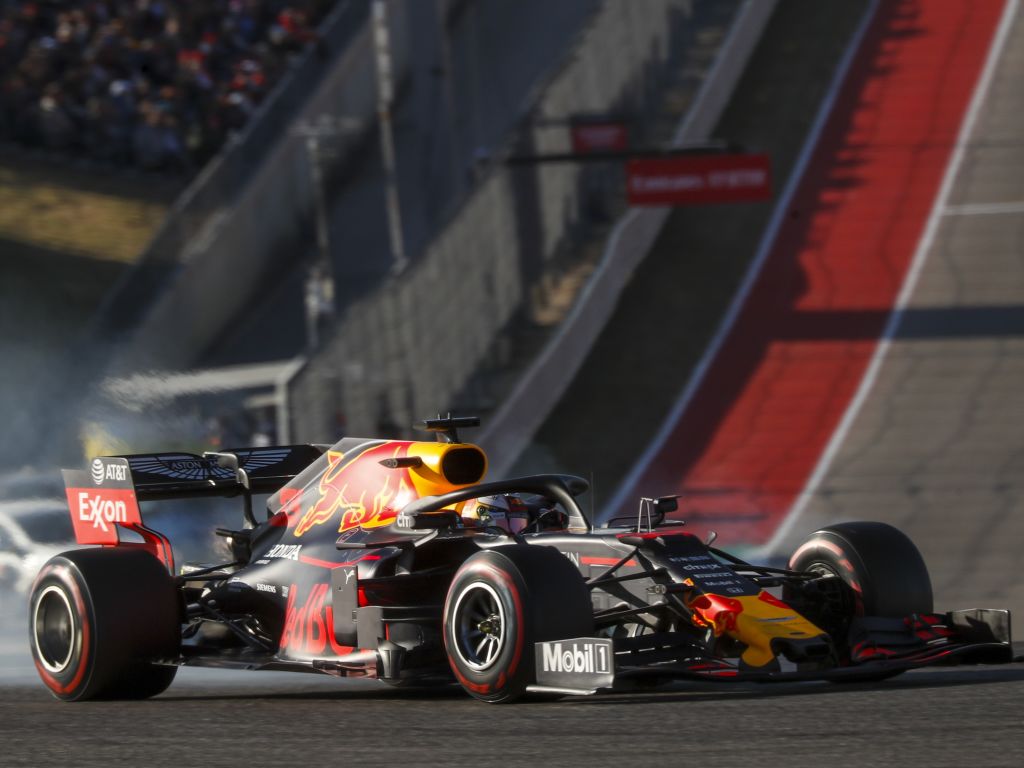 Race leader Valtteri Bottas responded straight away and just avoided the undercut. The Finn and Verstappen quickly cleared Leclerc ahead who was yet to stop.
Box. Box. VB dives into the pits for his first stop – swapping to a set of Hard tyres

VER close on exit, but Valtteri re-joins in P3, on the tail of LEC 💪#USGP #F1 pic.twitter.com/KII3GntliW

— Mercedes-AMG F1 (@MercedesAMGF1) November 3, 2019
A 7.7-second stop for Leclerc put him even further adrift of the top three.
Slow stop for Leclerc, but he was in no-mans-land before that. If anything under pressure from Ricciardo rather than threatening the top three #f1 #USGP

— Chris Medland (@ChrisMedlandF1) November 3, 2019
Meanwhile Hamilton decided to take strategy into his own hands, ignoring Mercedes' order to pit on Lap 23 – he's making quite the habit of this and it almost compromised Bottas' own race.
The Brit would come in on the next lap and came back out P3 – he remained on course for wrapping up that sixth World Championship.
"Ok Lewis, so box box, box box."

Lewis: pic.twitter.com/w3z8Q8fmxW

— Planet F1 (@Planet_F1) November 3, 2019
The best battle going on at the halfway point of the race was over P5 – try as he might Norris was struggling to find a way past Ricciardo.
We're halfway through the #USGP, with Lando currently in P6, Carlos P7. 👊🇺🇲 pic.twitter.com/Y90ohljQsB

— McLaren (@McLarenF1) November 3, 2019
Robert Kubica had waited 13 years to race in the United States, but his afternoon came to an end after a hydraulic problem on Lap 33.
Verstappen joined him in the pit lane on Lap 35, but for the Dutchman it was so that he could fit a new set of medium tyres.
Verstappen pits from P2. Hamilton up to P2. #F1 #USGP #COTA

— F1 Grid (@F1grid) November 3, 2019
Mercedes covered that again with Bottas – the chase was on for Bottas and Verstappen to catch Hamilton who was looking to pull off the one-stop.
Valtteri pits from the lead and takes another set of Mediums!

2.4s and he's away 💪 The Finn re-joins in P2, 9.5s behind Lewis…

Game on! #USGP pic.twitter.com/yYmSIw8QGg

— Mercedes-AMG F1 (@MercedesAMGF1) November 3, 2019
Bottas had made it into DRS range of Hamilton with six laps remaining, but you would be forgiven for keeping an eye on Albon who had made a second stop and worked his way back up to P5.
The Finn made his move on Hamilton, but the five-time World Champion held his ground as Bottas was forced off the track.
😬

— Mercedes-AMG F1 (@MercedesAMGF1) November 3, 2019
Second time lucky for Bottas as he made the move stick and reclaimed the lead of the United States GP. Next up for Hamilton was to stay clear of Verstappen.
LAP 52/56

Fighting for the win 👀

After being denied by Hamilton, Bottas takes P1 on the next lap#USGP 🇺🇸 #F1 pic.twitter.com/Ja4NfAZepL

— Formula 1 (@F1) November 3, 2019
Kevin Magnussen suffered a brake failure at the end of the main straight – those yellow flags certainly took some pressure off Hamilton in his defence against Verstappen.
LAP 55/56

Race over for Kevin Magnussen as he ends up in the gravel#USGP 🇺🇸 #F1 pic.twitter.com/wc5z0qwXKw

— Formula 1 (@F1) November 3, 2019
It would be Bottas who won the United States Grand Prix, but P2 for Hamilton meant he was a six-time Formula 1 World Champion!
🏆🏆🏆🏆🏆🏆

He's done it! @LewisHamilton is a SIX-TIME world champion! #USGP 🇺🇸 #F1 pic.twitter.com/QnsxnfzsUS

— Formula 1 (@F1) November 3, 2019
Follow us on Twitter @Planet_F1 and like our Facebook page.