Monaco 2019: Top five overtakes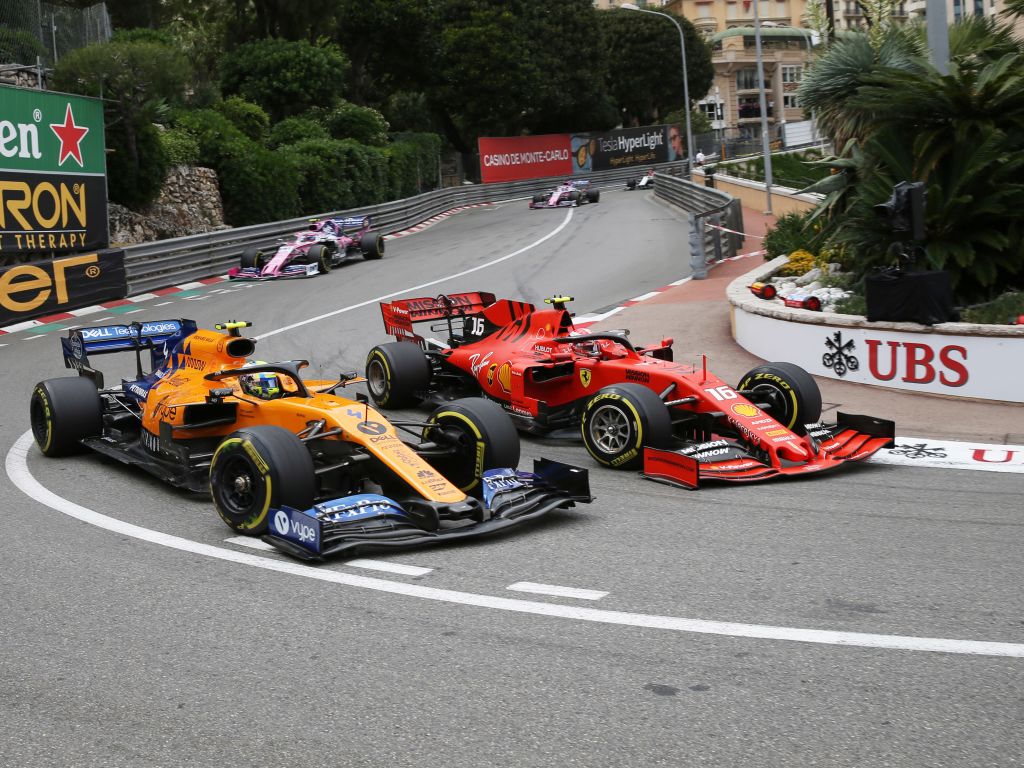 Monaco isn't exactly a track known for passes, but this time around we saw some real gems.
Here are PlanetF1's top five overtakes from the 2019 Monaco Grand Prix…
Charles Leclerc on Lando Norris
Video: Charles Leclerc gets past Lando Norris at the hairpin! What a move 👀 👉 https://t.co/7ejMuLtDxJ ⬅️

➡️ https://t.co/uo6kBEeShG ⬅️ #ScuderiaFans #ForzaFerrari #MonacoGP 🇲🇨 pic.twitter.com/PCGuHzbiCc

— Scuderia Fans (@ScuderiaFansF1) May 28, 2019
Ferrari's Q1 botch left Leclerc to start his home race from P15, and as soon as the youngster said he would risk even "crashing", the alarm bells started ringing.
But let's not focus on how it all ended for the 21-year-old, how about the way is started? His move on McLaren rookie Lando Norris into the hairpin was perfection.
Credit must go to Norris as well for playing it cool and fair, not making the pass easy for Leclerc but also realising when the battle was lost.
Leclerc may have been making progress through the midfield pack at this stage, but we sure wouldn't mind some further action between these two, hopefully at the front the grid in a few years time.
Leclerc on Romain Grosjean
(#F1 #MonacoGP) Charles Leclerc Passes Romain Grosjean pic.twitter.com/INL88sFM7L

— Formula1 Videos (MSVD) (@518mc) May 26, 2019
And he wasn't done yet, next on the list was Haas' Romain Grosjean.
Although he would later show us how not to do it at La Rascasse, he'd already shown us that he could get the job done with his Grosjean demonstration.
It did require a spot of caution and care from Grosjean as his less experienced counterpart came steaming through, but both emerged with car in-tact, allowing us to chalk it down in the success column for Leclerc.
Carlos Sainz on Alex Albon… and Daniil Kvyat
💪🏼 YES! P6 in Monaco! No image can describe the feeling at T3! But hope you enjoy this view! @McLarenF1 @EG00 #carlo55ainz #monacogp pic.twitter.com/koGFVSJRlT

— Carlos Sainz (@Carlossainz55) May 26, 2019
The Spaniard got his business done at the start with a sensational double move on the Toro Rosso duo – neither of which were slow in any way.
First up was their rookie Albon, making his way through up the hill from Turn 1.
Stay tuned to the video and you will see his team-mate Kvyat lift off – that allowed Sainz to then pick off the Russian driver as well through T3.
One of the best overtakes of his Formula 1 career was how the Spaniard described it, and that P6 was a valuable points-haul for the McLaren team as they moved to 30 points in the Constructors' Championship and stretched their buffer in the best-of-the-rest P4 spot to 13 points over Racing Point.
It worked out pretty nicely for Sainz himself too who jumped up to P7 in the Drivers' Standings.
Daniel Ricciardo on Kevin Magnussen
Ricciardo dominated the event in 2018, and after starting the race P6 he looked on for another solid result.
That feeling only grew as he made his way beyond Magnussen into Turn 1 at the start, and although he went on to lead a train well off the top 4, Ricciardo and a struggling Renault team would have taken P5 all day.
Sadly, strategy dedicated that this wouldn't happen – the team pitted Ricciardo under the Safety Car brought out by Leclerc, and it would prove the wrong call with the Aussie ultimately being forced to settle for P9.
He claimed the team had "handed everyone else positions", perhaps Renault's season in a nutshell.
Follow us on Twitter @Planet_F1 and like our Facebook page.