The Monaco Grand Prix remains the biggest challenge on the F1 calendar, and a number of drivers handled it excellently.
Here's who we think did the best and worst jobs of tackling the streets of Monte Carlo…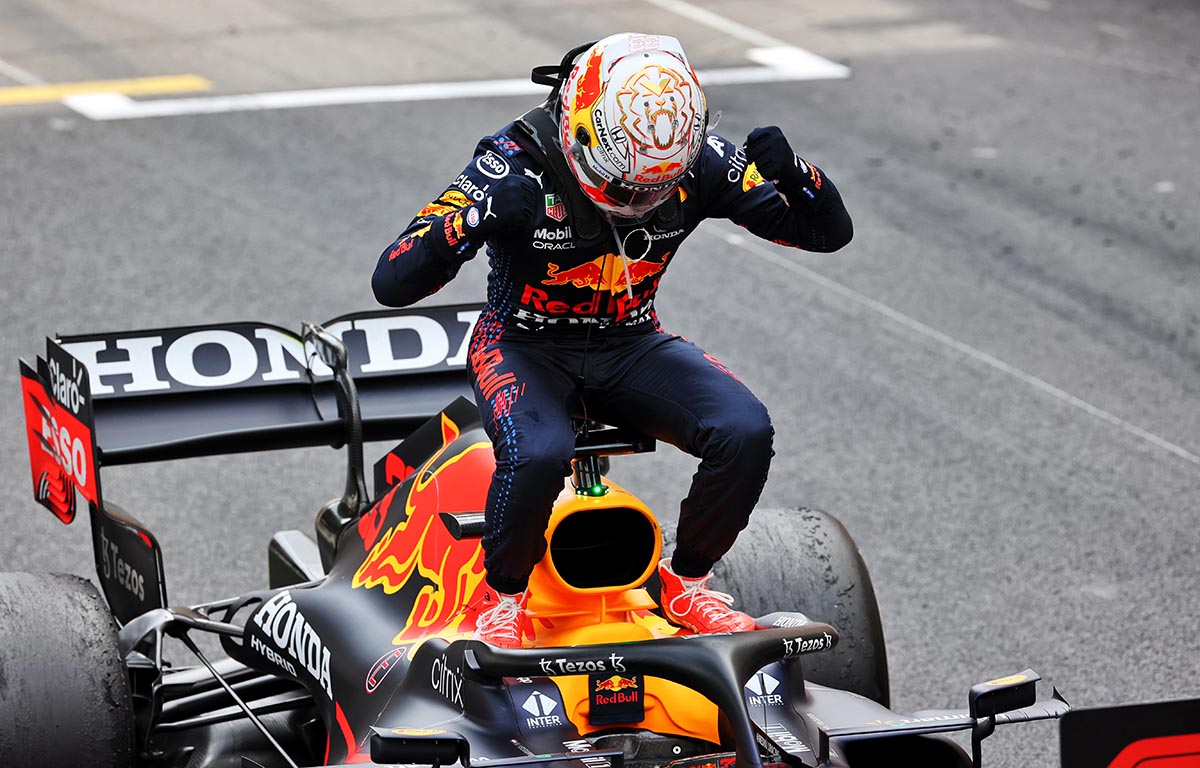 Max Verstappen: Verstappen headed to Monte Carlo knowing he needed a good result for the sake of his title chances, and boy did he deliver.
Given that he had arguably the fastest car, failing to take pole position was disappointing, although not entirely his fault as a Red Flag stopped him in his tracks. However, Leclerc dropping out gave him a huge opportunity to win, and he took it emphatically.
The Dutchman didn't put a foot wrong throughout the race, comfortably staying in the lead thanks to strong pace and good tyre management. He was simply on another level to the rest of the field.
His life was admittedly made easier by the fact that Leclerc and Valtteri Bottas both retired, but it was an excellent drive nonetheless, and a hugely important one as it propelled him to the top of the standings. The title fight is well and truly on, and judging by that display, he's ready for it. 9.5
Carlos Sainz: Driving a car you're still fairly unfamiliar with through the streets of Monaco is a formidable challenge, but Sainz made it look easy.
He headed into the race carrying some anger after only qualifying P4 while his team-mate claimed pole position, but he more than made up for it.
The Ferrari man got off the line well and quickly pulled away from former team-mate Lando Norris, being closer to the Mercedes of Valtteri Bottas. Once the Finn retired, he never looked like losing P2.
Whether he had the car to challenge Verstappen and perhaps should have pushed the Red Bull a little harder is difficult to say given that the other Ferrari didn't start the race, but regardless, it was another strong drive in a very impressive start to the season. 9
Lando Norris: Speaking of impressive starts to the season, Norris continued his, dazzling as much as the Gulf livery his team rocked all weekend.
Chances of a podium looked slim given he was starting behind four drivers in faster cars, but the two retirements ahead of him bumped him up to P3, and he stayed calm and composed to finish there.
He was excellent in the opening stint, staying a long way ahead of those behind him, although the fact that he was shown a black and white flag showed that he wasn't quite flawless.
The McLaren driver wasn't quite as good in his second stint, being caught by Sergio Perez as he struggled on the hard tyres, but he remained cool under enormous pressure to secure P3 in the race and consolidate P3 in the standings. 9
Sergio Perez: Not for the first time since he joined Red Bull, it was a weekend of two halves for Perez.
Few drivers had a worse Saturday than him as he only went ninth-fastest in qualifying, being a long way off his team-mate, but few had a better Sunday either.
At a track where overtaking is nearly impossible, he and his team decided to go for the overcut instead, and thanks to some seriously strong pace on his part, it worked a charm, moving him up four places.
He couldn't quite pick up his first podium despite catching Norris, but it was still an excellent result and one that moved his team to the top of the Constructors' Championship. Now he just needs to be that good for an entire weekend. 8.5
Vettel ⚔️ Gasly

🍿🍿🍿#MonacoGP 🇲🇨 #F1 pic.twitter.com/3zuj1YLXBI

— Formula 1 (@F1) May 23, 2021
Sebastian Vettel: Does Vettel still have it? that's a question that has been asked more and more in recent years, and his drive in Monaco was one of the most convincing answers yet that he does.
He got absolutely everything out of the car throughout the weekend, finished ahead of a number of drivers in faster cars, as well as his team-mate, in both qualifying and on race day.
The highlight was the excellent piece of driving that saw him get ahead of Pierre Gasly after coming out of the pits. He struck the perfect balance between aggression and fairness to secure the position and then stay there.
It was quite simply the perfect weekend for the Aston Martin man, who looked like the man who won four World Championships. He even did the famous index finger point when he crossed the line. 10
Pierre Gasly: He may have finished behind two drivers that he started the race ahead of, but it was still a very good drive from Gasly.
The Frenchman spent the entirety of the race battling Lewis Hamilton, and he had the upper hand throughout, with the Brit struggling to keep up with him at some points.
His pace at the start of his second stint cost him two positions, and he could have finished a place higher if he got past Vettel, but was wise to back off when alongside the German and avoid a collision. All in all, it was another very good weekend. 8
Lewis Hamilton: This was Hamilton's worst weekend in a good while as he never looked on top of his game from Friday onwards.
He seemed a shadow of the man who is renowned for being one of the best qualifiers ever as he could only go P7, four places and four-tenths behind team-mate Bottas.
He failed to gain any places in the race despite two retirements ahead of him. While this was largely due to a poor strategy from his team, his pace was hardly strong either.
The performance felt reminiscent of those weekends in 2016 where he just wouldn't be on it throughout. For his sake, hopefully it proves to be a one-off and doesn't him the title this time around. 5
Lance Stroll: Stroll will have left Monaco with mixed feelings. While he was no match for his team-mate all weekend, he did at least put in a good drive on race day to score valuable points.
Finishing in the top 10 looked near impossible as he started in P12 after a somewhat poor Saturday, but his team put him on a good strategy, starting on the hard tyre, and he executed it to perfection.
It all relied on him keeping things clean and maintaining a decent pace for the entirety of his long first stint, and he did just that to gain a number of positions. After pitting, he got his soft tyres fired up quickly and came home in P8.
The Canadian won't be happy that he was so far off Vettel in qualifying, but it was a strong race nonetheless. 8
Esteban Ocon: While Stroll couldn't continue his run of getting the better of his veteran team-mate, Ocon could as he once again overshadowed Fernando Alonso.
He may not have made it to Q3, but he did out-qualify the double World Champion by half a second on Saturday, which is no mean feat.
On race day meanwhile, he couldn't have really done much more, and given the pace of his car, scoring two points was a decent effort from him.
If he continues to get the better of Alonso, he may well soon find himself having some conversations with Toto Wolff… 8
Antonio Giovinazzi: For the first time since joining the F1 grid, Giovinazzi is consistently impressing and looking like a very talented driver indeed.
Considering the machinery he had, making it to Q3 was an excellent achievement for the Italian, and so was managing to remain in the top 10 for the entirety of the race, even if he did fall behind Ocon and Stroll.
At the start of the season, it seemed possible that Ferrari would opt to replace him with one of their academy drivers next year, but that's looking less and less likely with each passing race. 9
Kimi Raikkonen: Kimi has started to struggle with his one-lap pace this season and that was the case again in Monaco as was out-qualified by his team-mate.
The Finn did at least look a lot better during the race and did well to prevail in his battle with the faster McLaren of Daniel Ricciardo.
It wasn't a bad drive or result by any means, but he is starting to look like the number two driver at Alfa Romeo. 7
Daniel Riccardo has just been lapped by team-mate Lando Norris.

Ouch.#MonacoGP 🇲🇨 #F1 pic.twitter.com/Ny5QdGru9R

— Planet F1 (@Planet_F1) May 23, 2021
Daniel Ricciardo: After his best performance of the season in Barcelona, Ricciardo was expected to thrive at the track he has been so good on in the past, but things couldn't have gone more differently.
He was simply on another, much lower level to the other McLaren all weekend, being almost a second slower in qualifying and, rather embarrassingly, being lapped in the race.
In a car that was good enough to finish on the podium, he failed to ever look like scoring points, not being quick enough to pass the Alfa Romeos on track or in the pits.
His excuse that he's still getting used to a new car is still valid, but that's becoming the case less and less so with each passing week. After all, Perez, Sainz and Vettel are all with new teams and were excellent. 4
Fernando Alonso: Much of what was said about Ricciardo also applies to Alonso. He's struggling with his new team and is, surprisingly to many, being out-performed by a younger team-mate.
In qualifying in particular, he looked poor, going out in Q1, and while he made a decent recovery the next day, gaining four places at the start, the damage had already been done.
It's too soon to call his return a mistake, and he did look like his old self on the first lap, but the longer he gets beaten by Ocon, the more people will wonder whether he's as good as he used to be. 5
George Russell: It was a very familiar story for Russell. He did excellently to make it to Q2 and was better than his team-mate throughout the weekend, but didn't have the car to do much else.
As far as driving goes, he didn't perform miracles and challenge those with better machinery, but he didn't do much wrong either. 7
Nicholas Latifi: Latifi looked decent at the start of the weekend, but things started to unravel on Saturday as he crashed in FP3 and couldn't get near Russell in qualifying.
To be fair to him, he was better in the race, gaining a few places and running closer to his team-mate. Besides, given that it was first F1 race at the track, finishing it unscathed was a decent effort alone. 6
Yuki Tsunoda: Tsunoda had never driven the track in any category, let alone just F1, but it was a poor showing from him nonetheless.
Qualifying didn't go well with the AlphaTauri man being knocked out in Q1, and things continued to go poorly from the off on Sunday as he made a poor start and lost more positions.
Not crashing was a plus, but given that in the same car Gasly finished in the top six, there weren't many positives to take from the Japanese driver's performance. For his own sake, he needs to start doing better. After all, Helmut Marko is starting to show signs of frustration with him. 4
Nikita Mazepin: Mazepin is another rookie to have struggled this year, but the Russian looked much better than he previously has this season in Monaco.
Not only did he go the whole weekend without crashing or making any mistakes, but he also beat his team-mate, and while Schumacher did have some engine issues, Mazepin looked more even than ever with him in terms of pace. Oh, and he obeyed blue flags well, which is a good development.
The drive will do his confidence the world of good. 7
Mick Schumacher: While it was Mazepin's best Grand Prix of the season, it was Schumacher's worst.
He was unable to compete in qualifying after crashing in FP3 and, while he made a good start in the race, passing Mazepin, brief engine issues dropped him back again and he was unable to regain the place.
Still, the crash aside, it wasn't too much of a disaster of a weekend and will no doubt prove to be a good learning experience. 5
Did not finish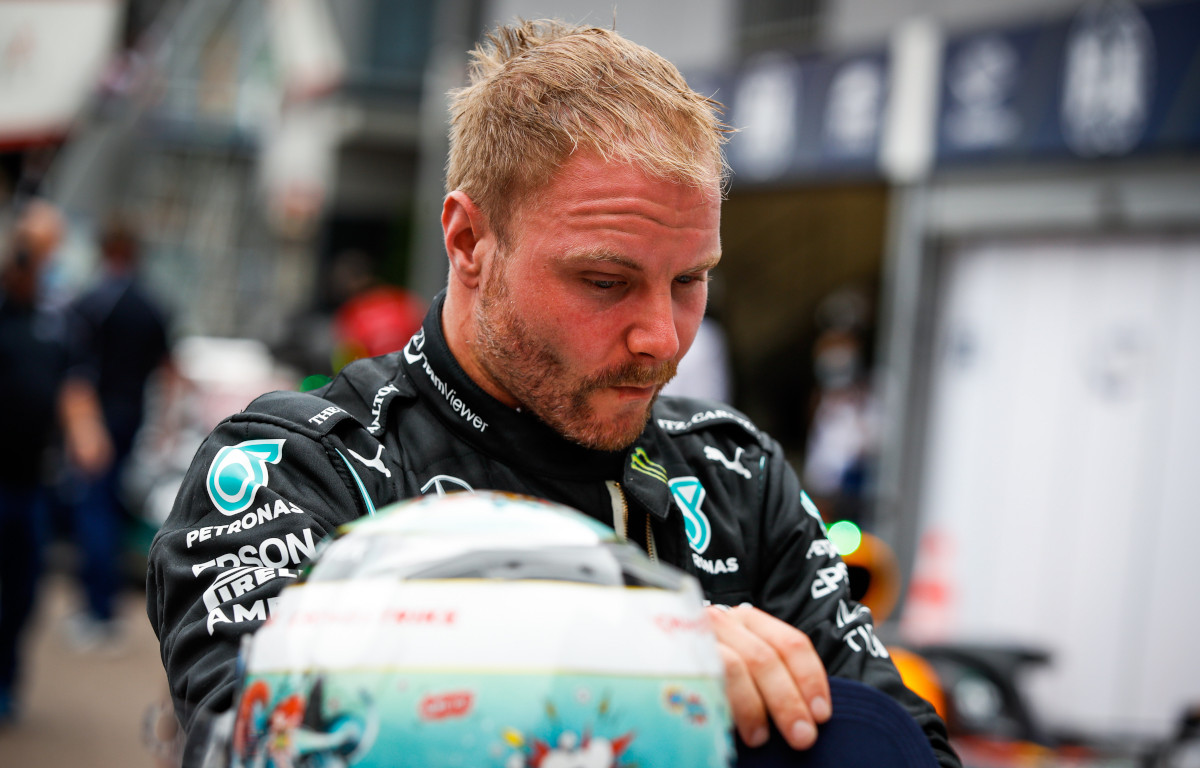 Valtteri Bottas: What a cruel mistress Formula 1 can be.
Up until the point that he had to retire, Bottas arguably looked better than he has all season, being much quicker than Hamilton all weekend.
He wasn't rewarded for his efforts, with a sticky wheel robbing him of P2 at the least, but he can take some encouragement away from Monte Carlo nonetheless. 8
Charles Leclerc: Leclerc didn't even start the race, let alone finish it, so there's nothing to rate. That being said, his pole lap was stunning, although he only has himself to blame for not starting the race. N/A
Finley Crebolder