Driver ratings for the Monaco Grand Prix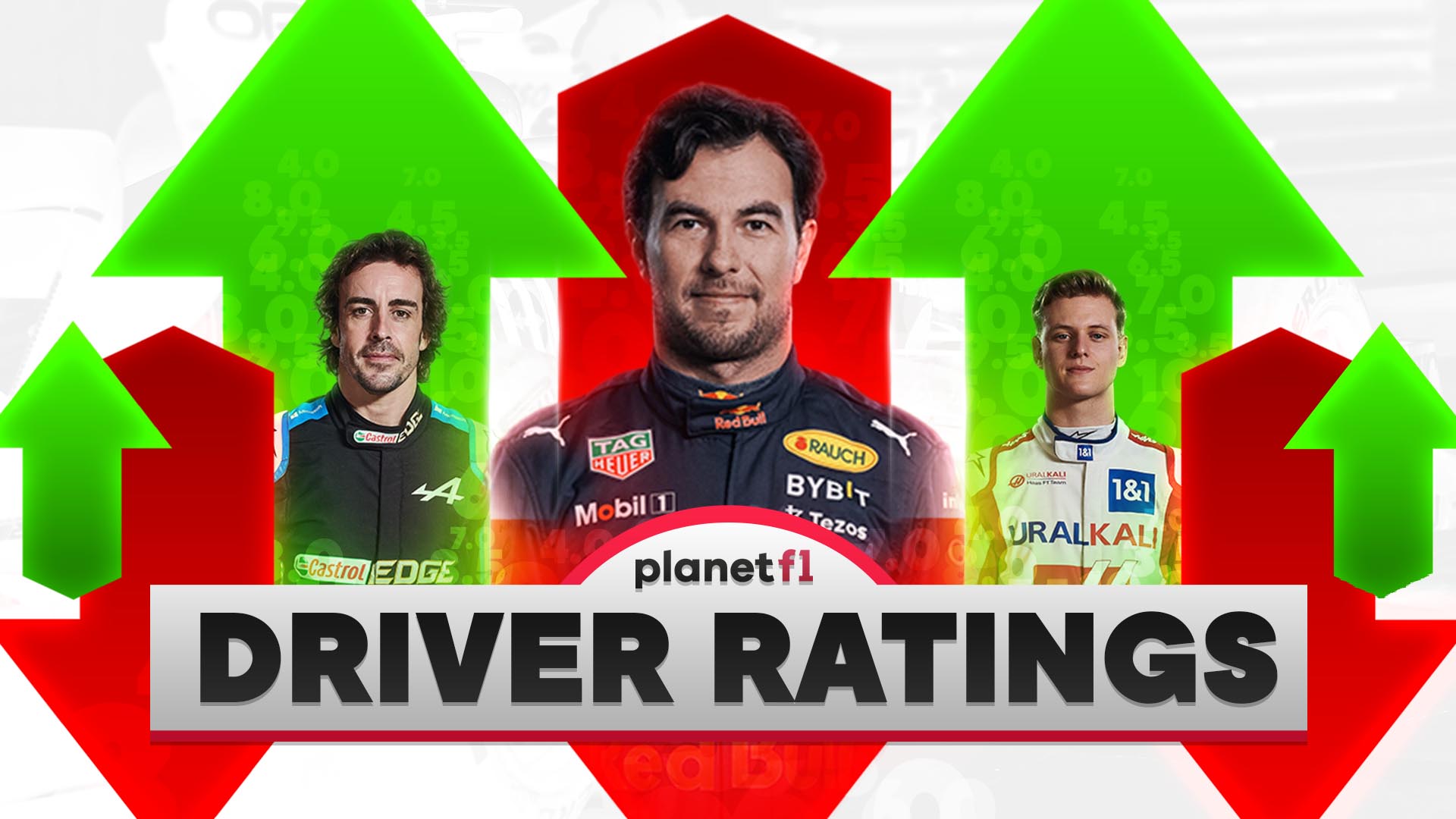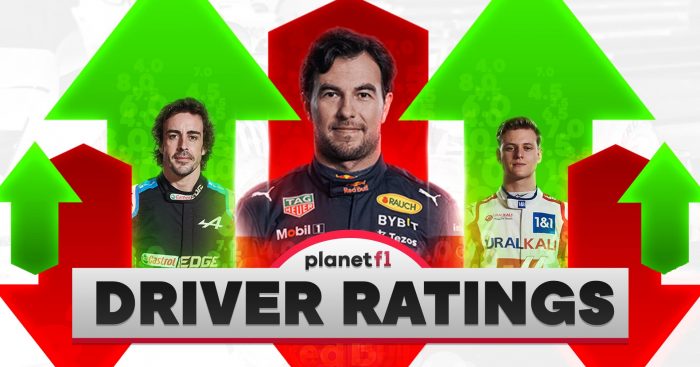 A much-delayed Monaco Grand Prix converted to a two-hour time limit ended with Red Bull and Ferrari, not the first time in 2022, in a league of their own.
But this time it was the 'second strings' who had their day in the sun – well, the rain initially – to finish ahead of the duo leading the World Championship.
As a result, what had looked a two-way title battle could now be extended to three drivers – although you suspect Red Bull may want to manage that at some point…
Sergio Perez: After being harshly denied a possible victory by team orders in Barcelona seven days earlier, Perez did not have long to wait for his turn to deservedly come.
A crash at Portier at the end of qualifying could have dented the confidence, but there was no sign of that as he kept his cool to stay ahead on increasingly worn tyres at the end having benefited from Red Bull dealing with race strategy better than Ferrari.
Is the Mexican now a title contender? Being only 15 points off top spot you have to say yes, but would the team really want the crown passed from their marquee driver to his colleague? Not if they can help it, you feel. 9.5.
Carlos Sainz: Second in Monaco last year, it was the same again for the Spaniard who this time was a lot closer to the Red Bull in front of him.
Great credit must be given to Sainz for recognising that going straight from extreme wets to slick tyres was the right move, and his patience in eschewing inters was rewarded with a result that re-establishes him as a force after a tricky spell.
He even claimed afterwards he would have won but for getting stuck behind the lapped Nicholas Latifi and must surely think his chance of finally breaking his duck is near. 8.5.
Max Verstappen: Not a vintage Verstappen weekend as he was outshone by Perez for much of it, yet he still came away with a bigger World Championship lead.
The first time he has finished a race this season but not won it, that sequence had to end at some point but he will head to Azerbaijan as still the favourite for victory. 8.
Charles Leclerc: He said he does not believe in luck or curses or anything like that but while it was the first time Leclerc had scored points in his home race, this was one that got away.
Everything was going nicely until he stopped for intermediate tyres and then a mix-up over whether he should come in for slicks – which he did – effectively ended his hopes of success.
This one was on the team though, and after a sublime performance throughout the weekend there should be no reason for the Monegasque to feel downhearted about his prospects from here on, despite having lost a bit more ground to Verstappen. 9.
George Russell: That impressive run of top-five finishes remains intact as Russell made it seven in a row, and is now 34 points clear of his colleague Lewis Hamilton in the World Championship.
He was unable to keep up with the leading four and in the end was hanging on from Norris, who could afford to make a late stop for soft tyres and challenge him – but it was still another commendable effort. 7.5.
Tricky race with a few tense moments but more points in the bag and some really encouraging pace in the second stint. Monaco, it's been a pleasure, as always. ✌️ pic.twitter.com/iE7ChwiYTH

— George Russell (@GeorgeRussell63) May 29, 2022
Lando Norris: Still recovering from tonsilitis, Norris never looked like repeating last year's Monaco podium but P6 again meant he was the leading performer from outside Red Bull, Ferrari and Mercedes.
There was also the fastest-lap point for the Briton at the end of another rock-solid weekend when he produced consistent pace and was well ahead of his team-mate. 8
Fernando Alonso: A feature of the second part of the race was Alonso's defensive driving, pacing himself several seconds slower than he was capable of in order to protect P7 with nothing better on the cards.
That approach, which seemed like a football team setting up for a 0-0 draw, worked though. Perhaps he had been inspired by Champions League winners Real Madrid, whose shirt he had worn when entering the paddock on race day. 7.
Lewis Hamilton: It could and should have been better for Hamilton, who had a chance of a higher finish had Esteban Ocon not shut the door on him unfairly, as adjudged by the stewards, on lap 18.
After the restart, the Mercedes man was sandwiched in between the two Alpines and could understandably find no way past the stubborn Alonso. 6.5.
Valtteri Bottas: Having been tipped for a strong weekend, Bottas and Alfa Romeo did not really deliver and it was a more nondescript race for the Finn than some others of late.
However, he still worked his way up to ninth from a starting place of 12th, describing it as a "good team effort in tricky conditions". Difficult to argue with that. 7.5.
Sebastian Vettel: It was clearly a day for experience and Vettel's vast amount of that helped him to finish in the points at Monte Carlo for the second year running.
Overtaken early by Esteban Ocon, he made an early stop for intermediates and kept it clean to bring his team only their seventh point of the season. 7.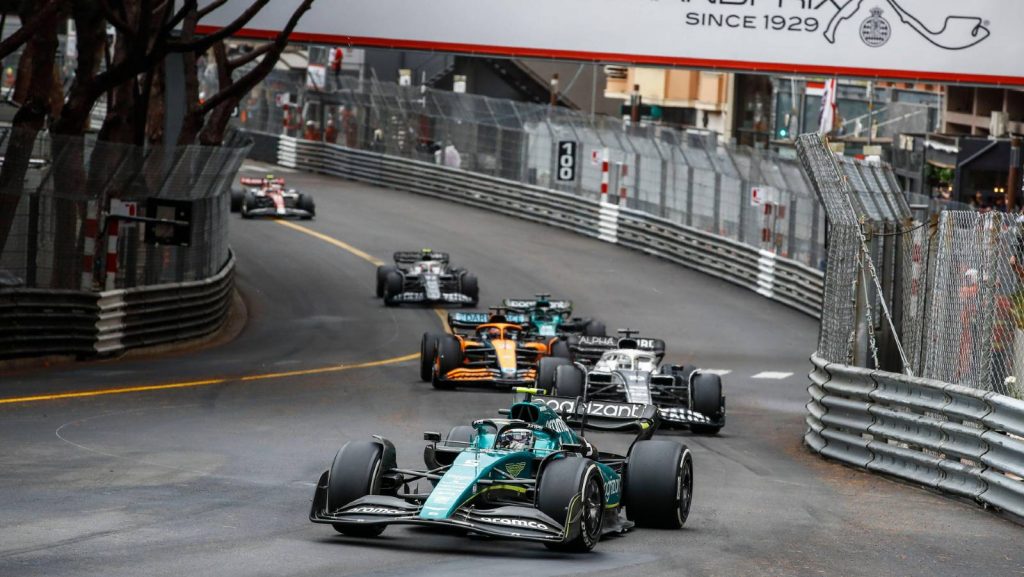 Pierre Gasly: Much of the early action centred upon Gasly, who made a bold switch to intermediate tyres and it paid off as he passed Zhou Guanyu and Daniel Ricciardo.
That decision boosted the Frenchman's chances of points but he just missed out. Still, a dynamic drive from the AlphaTauri man after a hugely frustrating qualifying session. 8.
Esteban Ocon: That early pass on Vettel ultimately counted for nothing as the collision with Hamilton cost Ocon a five-second penalty that dropped him out of the points.
The Alpine driver thought it was an unjust decision after the race, but he was rather forceful in closing the door and gave the stewards every reason to make the call they did. 5.5
Daniel Ricciardo: Monaco has been the scene of some of Ricciardo's best career performances but just like last year, this was a long way removed from them.
Always on the back foot after a crash in FP2, the Australian was once more put well and truly in the shade by his McLaren team-mate Norris and – even by his own admission – the signs are looking increasingly ominous. 5.
Lance Stroll: The Canadian could not even complete a lap behind the Safety Car without a brush with the wall on a wet track and was always struggling thereafter.
Stroll suffered a puncture in that incident and all chance of points had gone. 5.
Nicholas Latifi: Like his compatriot, Latifi also went into the barrier on a formation lap, saying the Williams had failed to turn left at the hairpin.
As on so many occasions this year, there was no real sign of any encouragement that he is likely to make significant progress soon. 5.
We keep battling together as a team 💙#WeAreWilliams #MonacoGP pic.twitter.com/PU7R34WBRK

— Williams Racing (@WilliamsRacing) May 29, 2022
Zhou Guanyu: A brilliant 'save' as he went for a move on Yuki Tsunoda entering the Nouvelle chicane was the highlight for the Chinese driver, and that is worth a mark on its own.
Otherwise, a baptism of fire at this race for the Alfa Romeo man. 6.
Yuki Tsunoda: Still ahead of his team-mate Gasly in the standings, this was a return to the more erratic Tsunoda that had been seen throughout much of his debut campaign.
He started 11th but found himself heading up the escape road at Sainte Devote twice in the closing stages and finished last of those still running. 4.
Did not finish
Alex Albon: None of the Melbourne or Miami heroics this time from Albon who, rather like Tsunoda, found himself going straight on at Turn 1 to drop down the order on lap 11.
He later incurred a penalty for leaving the track and gaining an advantage before ultimately retiring with around 15 minutes left having reported the car was bottoming out. 4.
Kevin Magnussen: A miserable afternoon for Haas disintegrated on lap 28 as both of their drivers found themselves out of the race.
Firstly, we saw Magnussen making an exasperated gesture as it emerged he had retired – without any fanfare – due to a water pressure failure.
He had been driving a fairly inconspicuous grand prix up to that point, save for some staunch defending from Gasly who was on intermediate tyres to his wets. 5.
Mick Schumacher: It was not the first time we had seen a Haas ripped in half as seeing Schumacher's car in two pieces at the Swimming Pool complex brought back harrowing memories of Romain Grosjean at Bahrain in 2020.
Thankfully, there was no fire this time and the German quickly reported he was okay over the team radio following a crash that looked to be entirely his mistake.
But it was another race to forget for Schumacher as he had earlier reported suspected front-wing damage after a brush with the barrier, and will be under even more pressure now after an incident-packed season – while Haas cannot be happy either from a budget cap perspective. 3.5